Med kortkoder kan du opprette en karriereside for WordPress-nettstedet ditt og vise frem jobbinnleggene dine.
Lag en karriereside ved hjelp av easy.jobs #
Først, koble til din easy.jobs-konto med ditt WordPress-nettsted. When you are done, you can start using shortcodes. You can see the list of all jobs on your easy.jobs account by navigating to easy.jobs→All Jobs→ Published Jobs.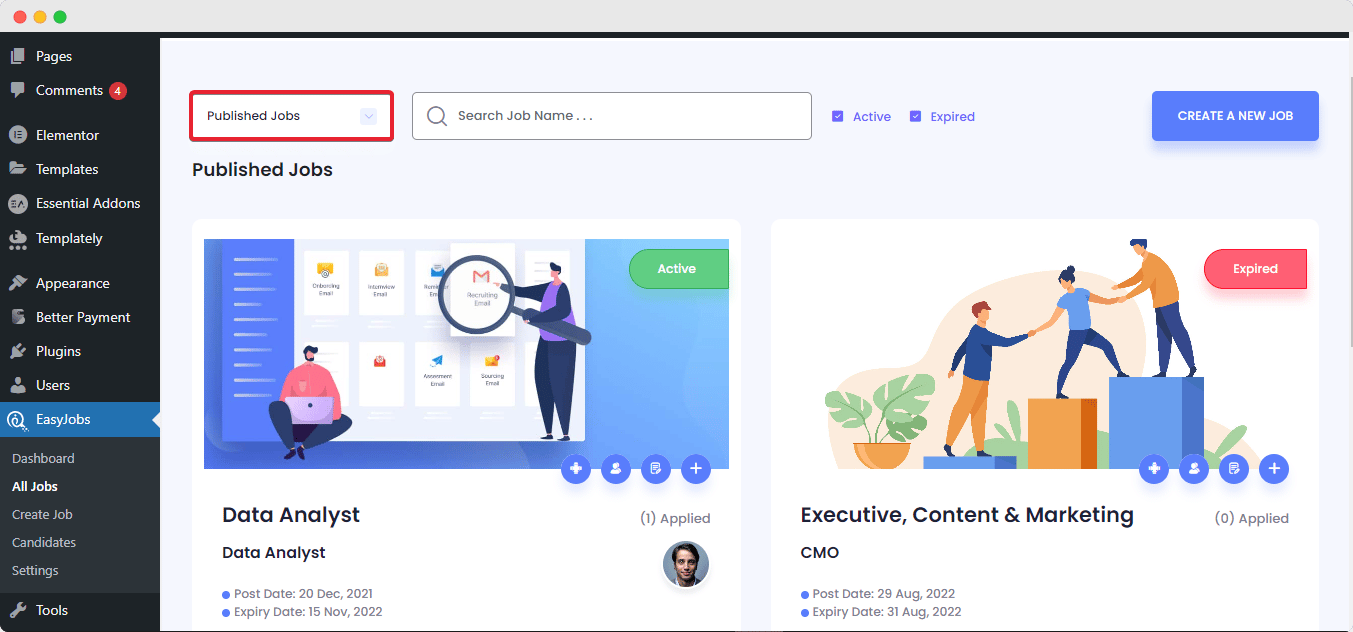 You will find the shortcode for all jobs by navigating to easy.jobs→Settings→Shortcodes. Kopier kortnummeret.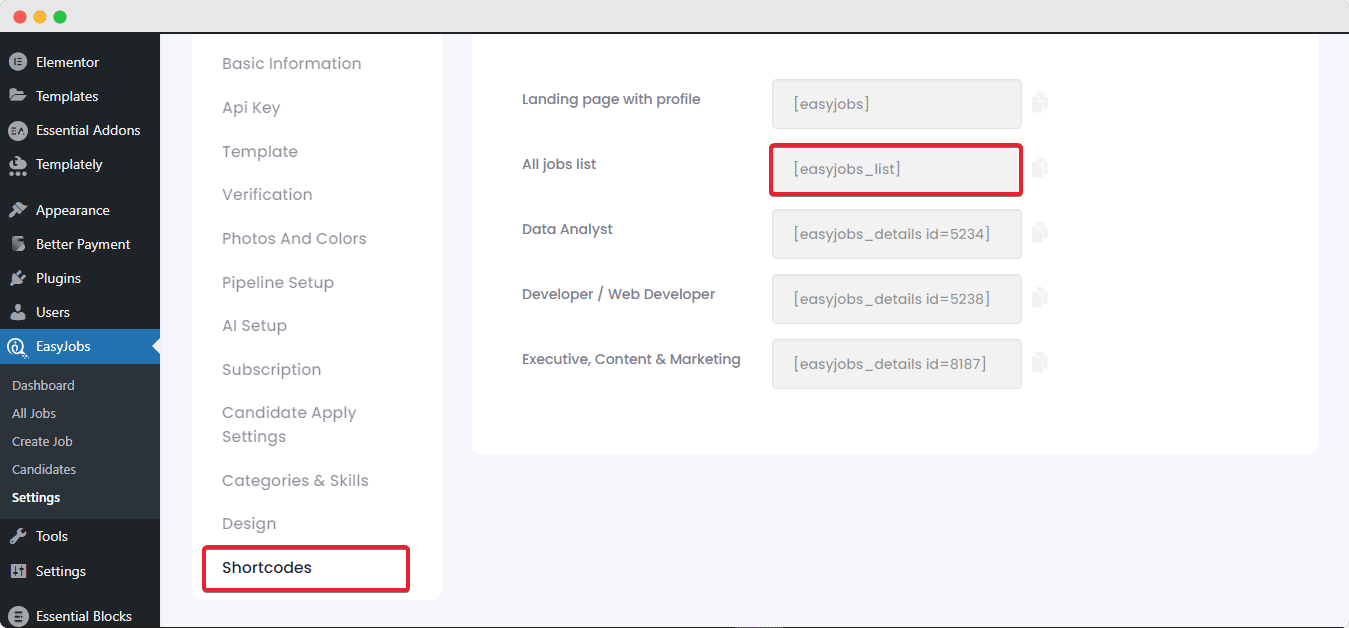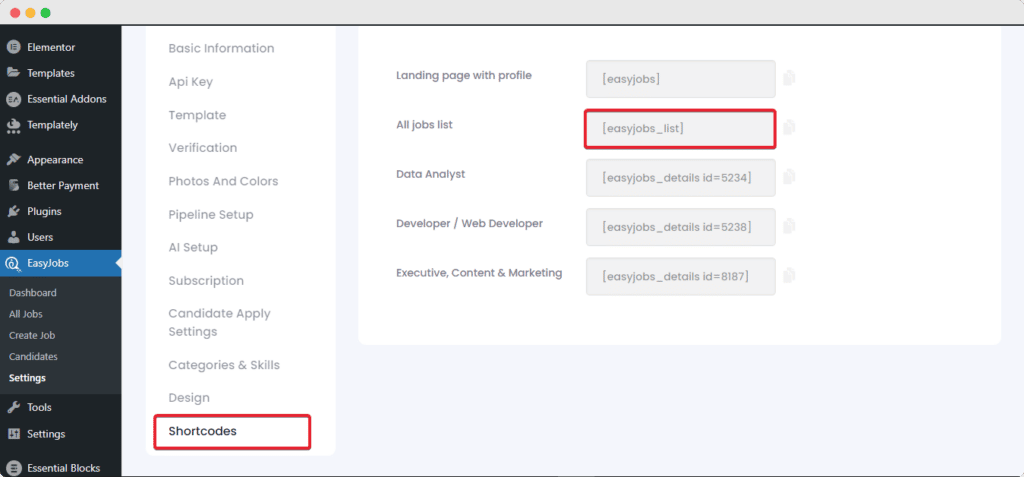 Nå åpner karrieresiden din. Hvis du ennå ikke har opprettet en karriereside, kan du gjøre det ved å navigere til Pages→Add New. Lim inn kortkoden på siden.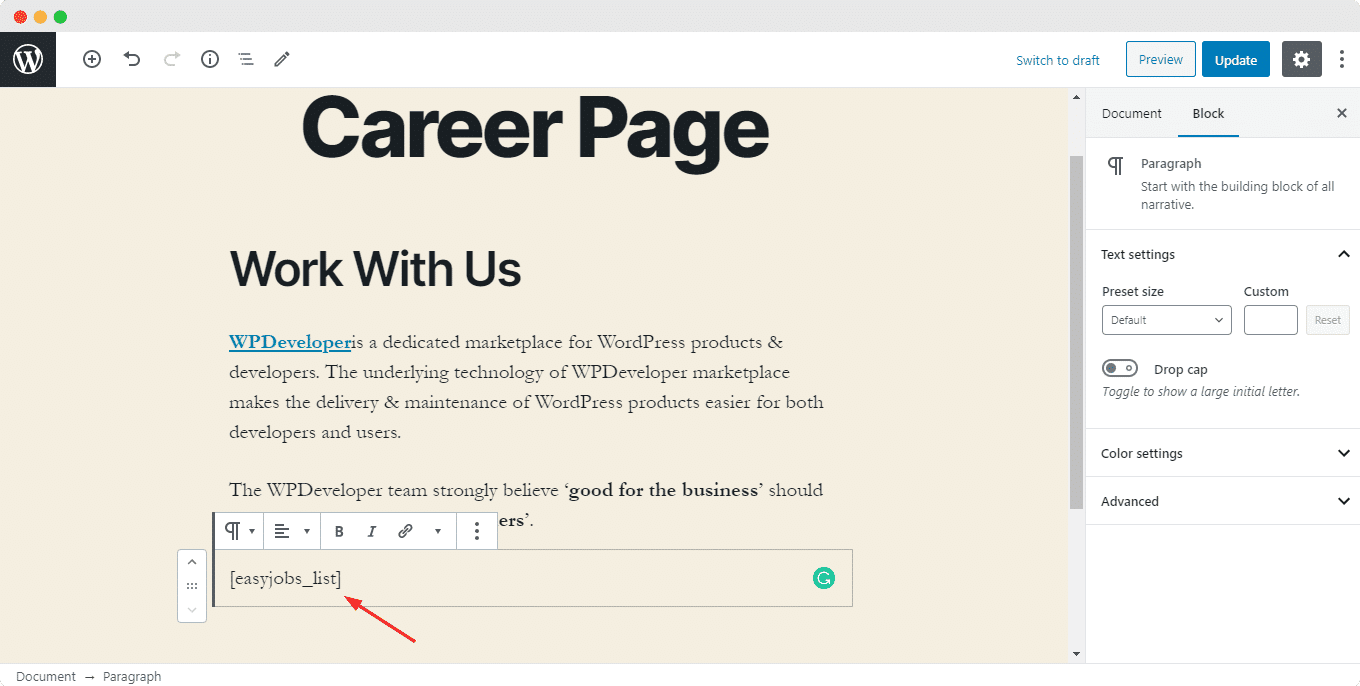 Open the preview and you will see your jobs are beautifully sorted into a list. All the jobs are posted inside a box layout having three separate columns, one for the title of the jobs, the second containing a CTA, and the third one showing the time remaining before the deadline for application. The job list box also comes with its own heading.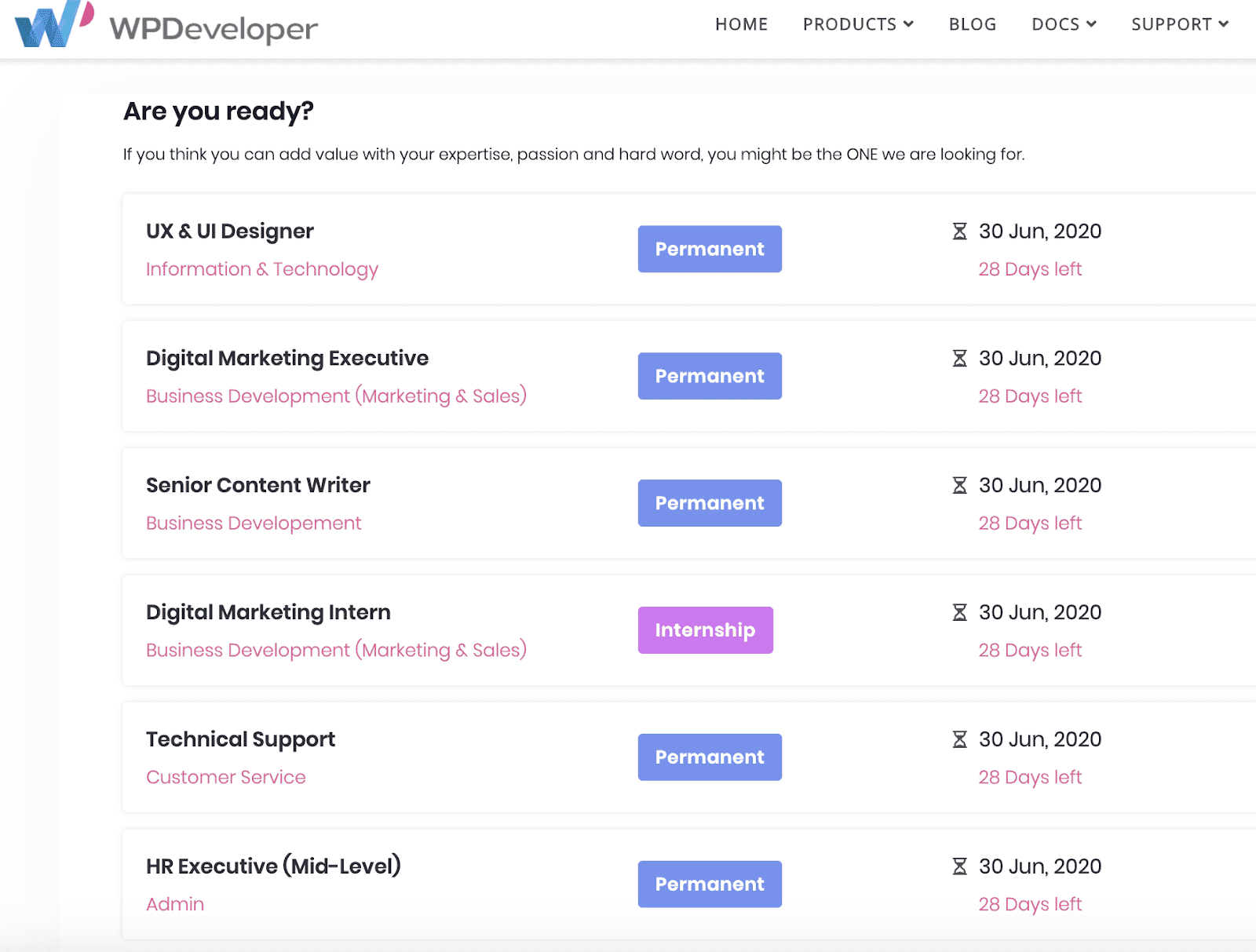 Hvis du trenger hjelp, må du gjerne kontakt oss eller bli med på vår Facebook-fellesskapet for å få kontakt med andre bedriftseiere som deg selv.