Du kan enkelt upload or change cover photo for your company in Easy.Jobs to make your company page attractive to ideal candidates. Follow these simple instructions below to learn how to do this.
Trinn 1: Log in to your Easy.Jobs account and then click on the 'Settings' tab from your dashboard. Then, from the 'Photos & Colors' option, click on the 'Change Cover Photo' button as shown below.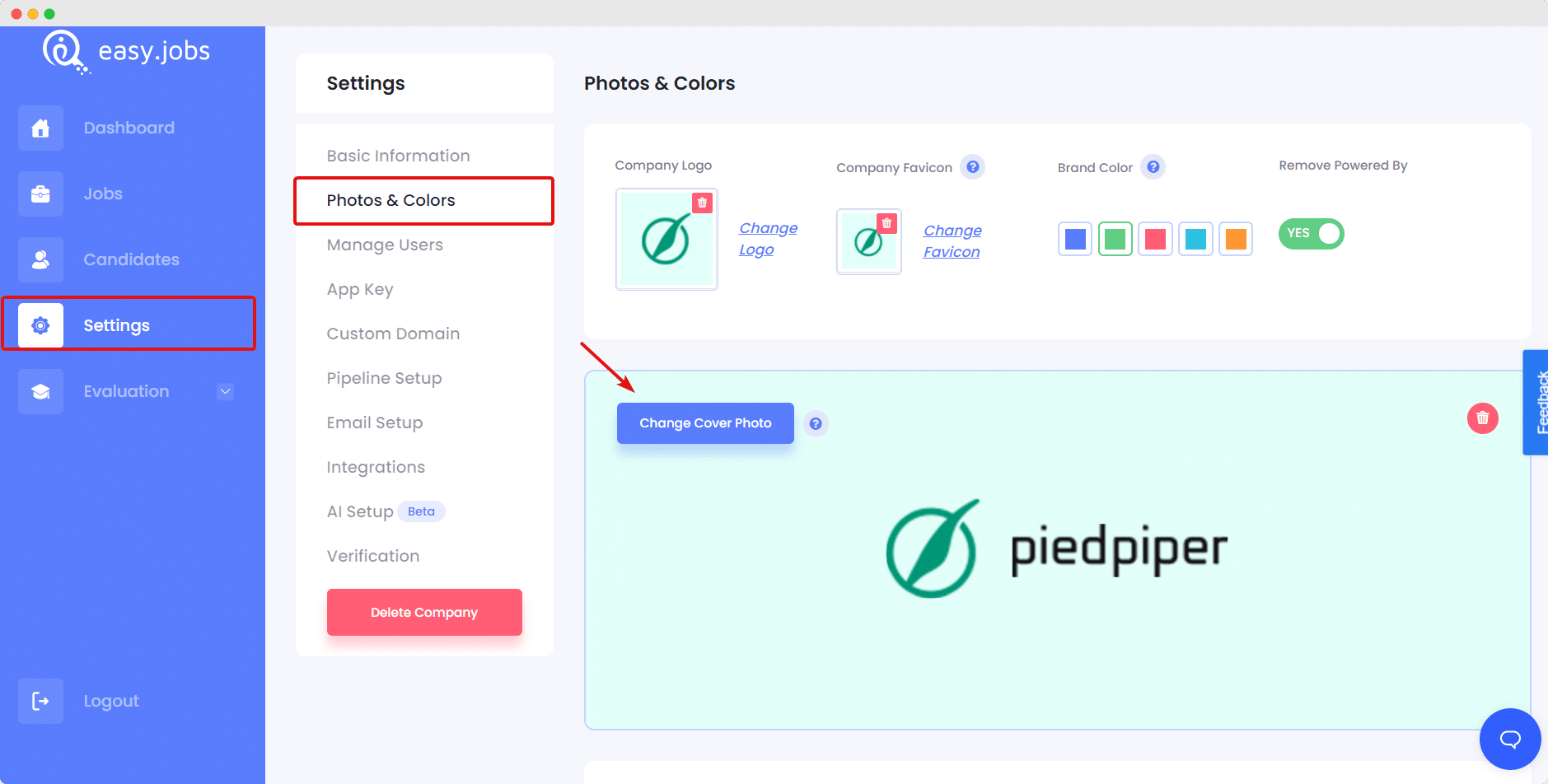 Steg 2: You will now get an option to upload a cover photo from your computer. After that, you will see that your company's cover photo has been changed.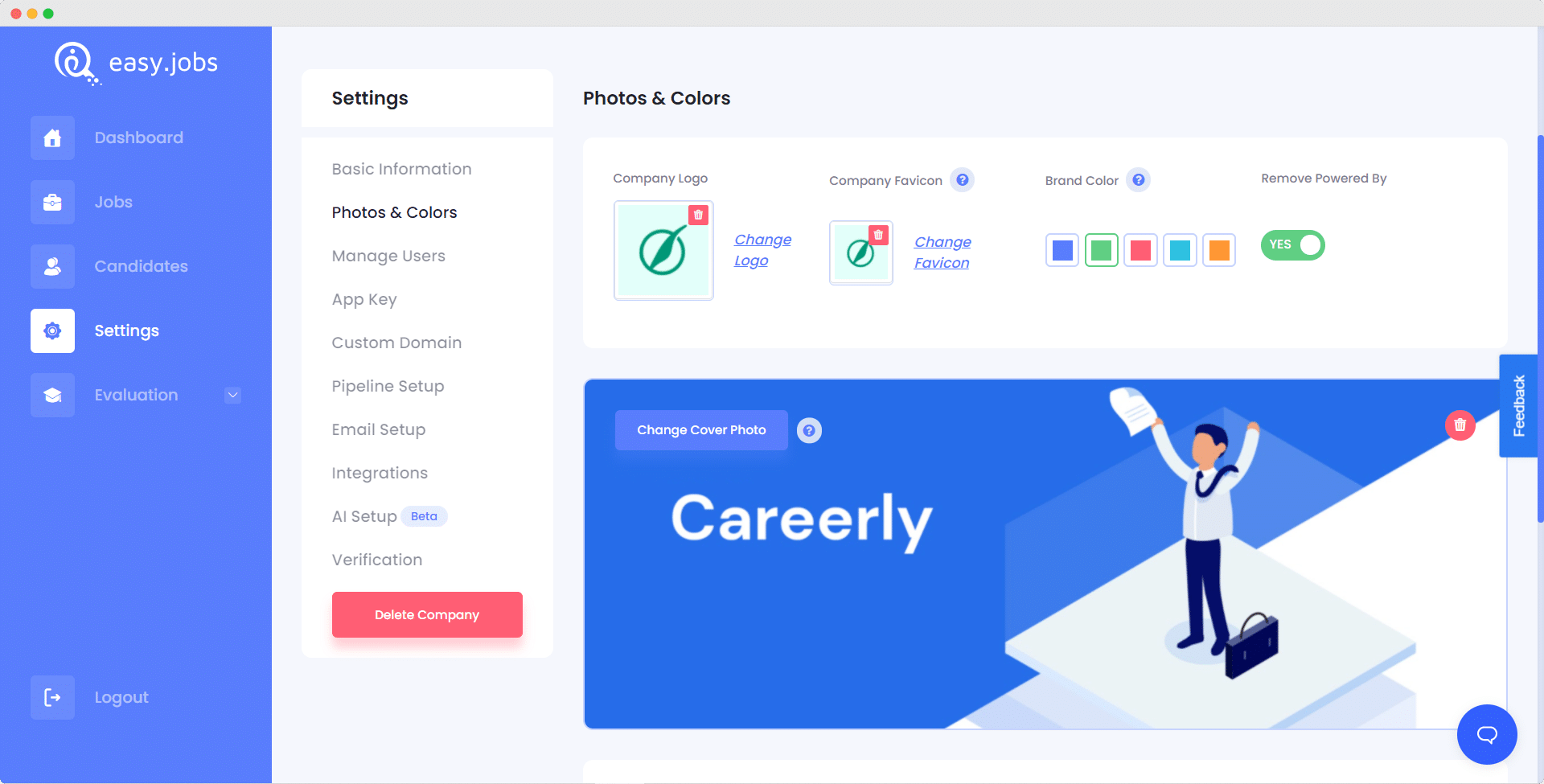 Slik kan du change cover photo for your organization in Easy.Jobs.
Hvis du trenger hjelp, må du gjerne kontakt oss eller bli med på vår Facebook-fellesskapet for å få kontakt med andre bedriftseiere som deg selv.