Du kan oppdatere brukervarsler i easy.jobs enkelt å kontrollere hvilke varsler du vil at teammedlemmene eller brukerne skal motta. Følg disse trinnvise retningslinjene for å lære hvordan du gjør det update user notifications settings with your easy.jobs account.
Step 1: Manage Users From easy.jobs Dashboard #
Log in to your easy.jobs account and click on the notification icon appearing at the top right corner of your easy.jobs dashboard. From there, click on 'My Notification Settings' to access your notification settings.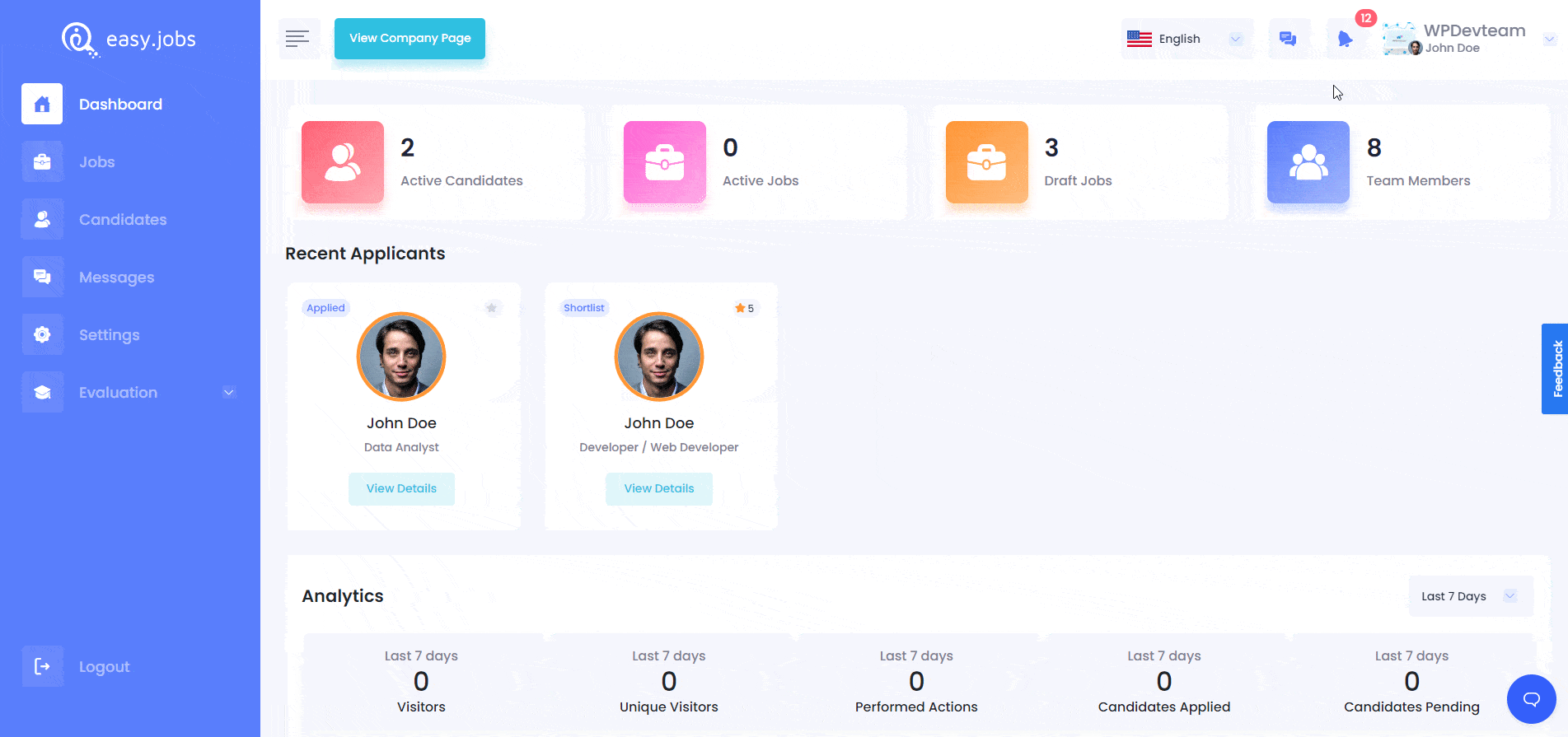 Step 2: Update User Notification Settings
On clicking the 'My Notifications Settings', a new settings panel will open from where you can configure user notifications

. You can configure the alerts for various situations according to your preferences, and choose whether to receive push notifications or emails. All you need to do is to toggle the buttons you want to enable notifications for. 

#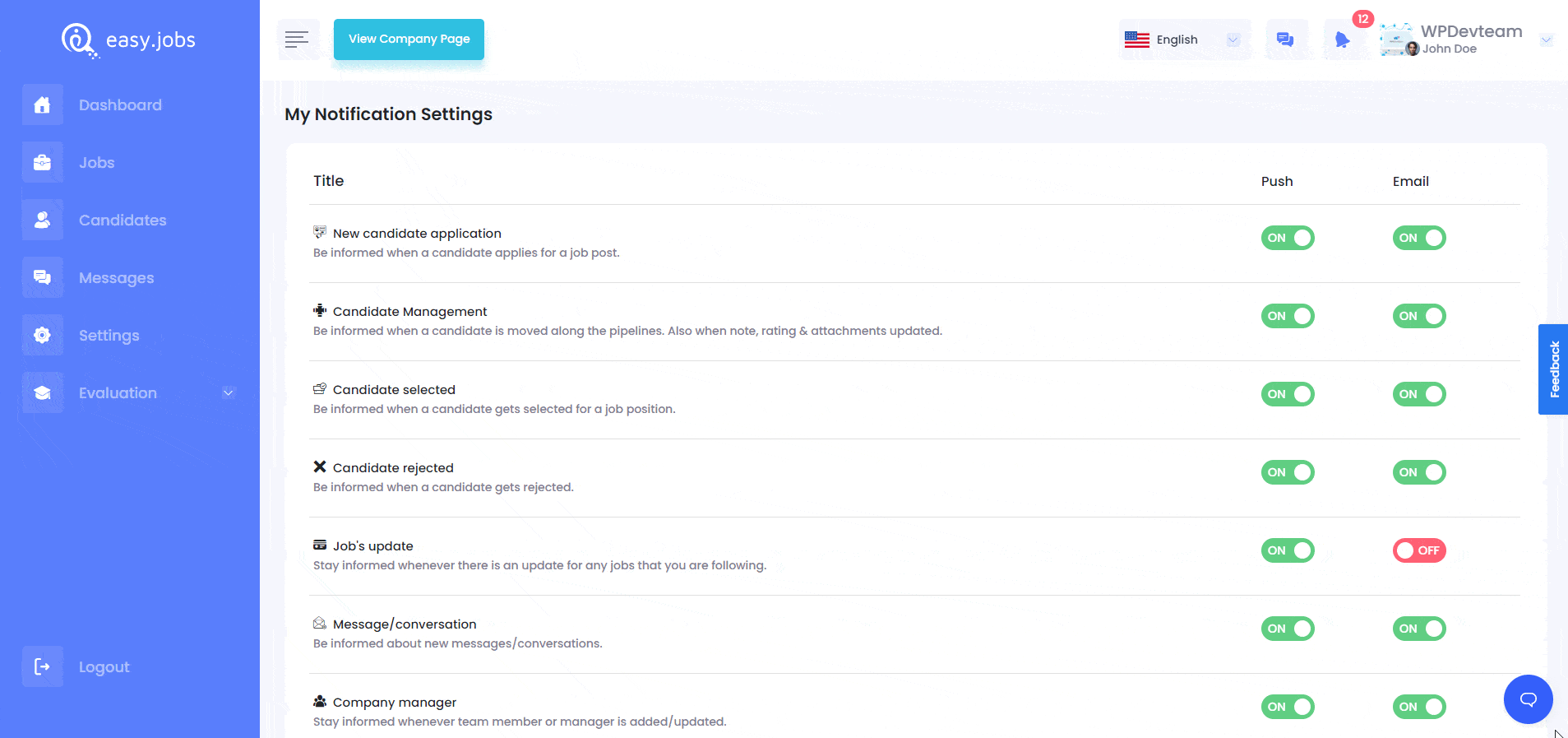 This is how easily you will be able to oppdater brukervarsler i easy.jobs.

Hvis du trenger hjelp, må du gjerne kontakt oss eller bli med på vår Facebook-fellesskapet for å få kontakt med oss.