Using Easy.jobs templates, you can revamp your career site appearance instantly. That will give your candidates a user-friendly experience while applying for job posts from your career site. 
How Many Easy.jobs Templates Are Available For Career Sites?  #
Det er 3 Easy.jobs templates available at present, each with a different design and style to meet the needs of different customers. The available templates are: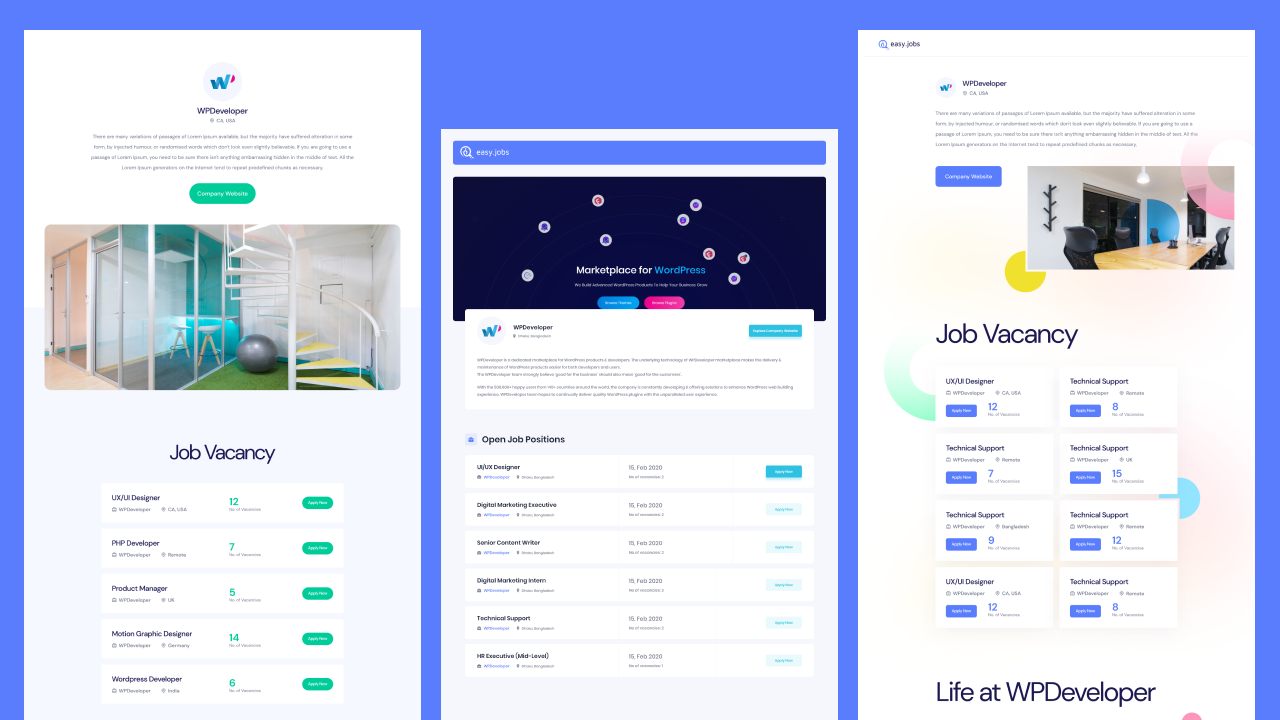 How To Add Easy.jobs Templates? #
Follow this step-by-step guide to add a new Easy.jobs templates to your career site:
Trinn 1: First, log in to your Easy.jobs Dashboard. Then go to Settings → Templates. There you will find all the Easy.jobs templates in one place. 
Steg 2: De Default template is always selected whenever you open a new account. Click on the 'Preview' button of the templates to check out how your career site will look.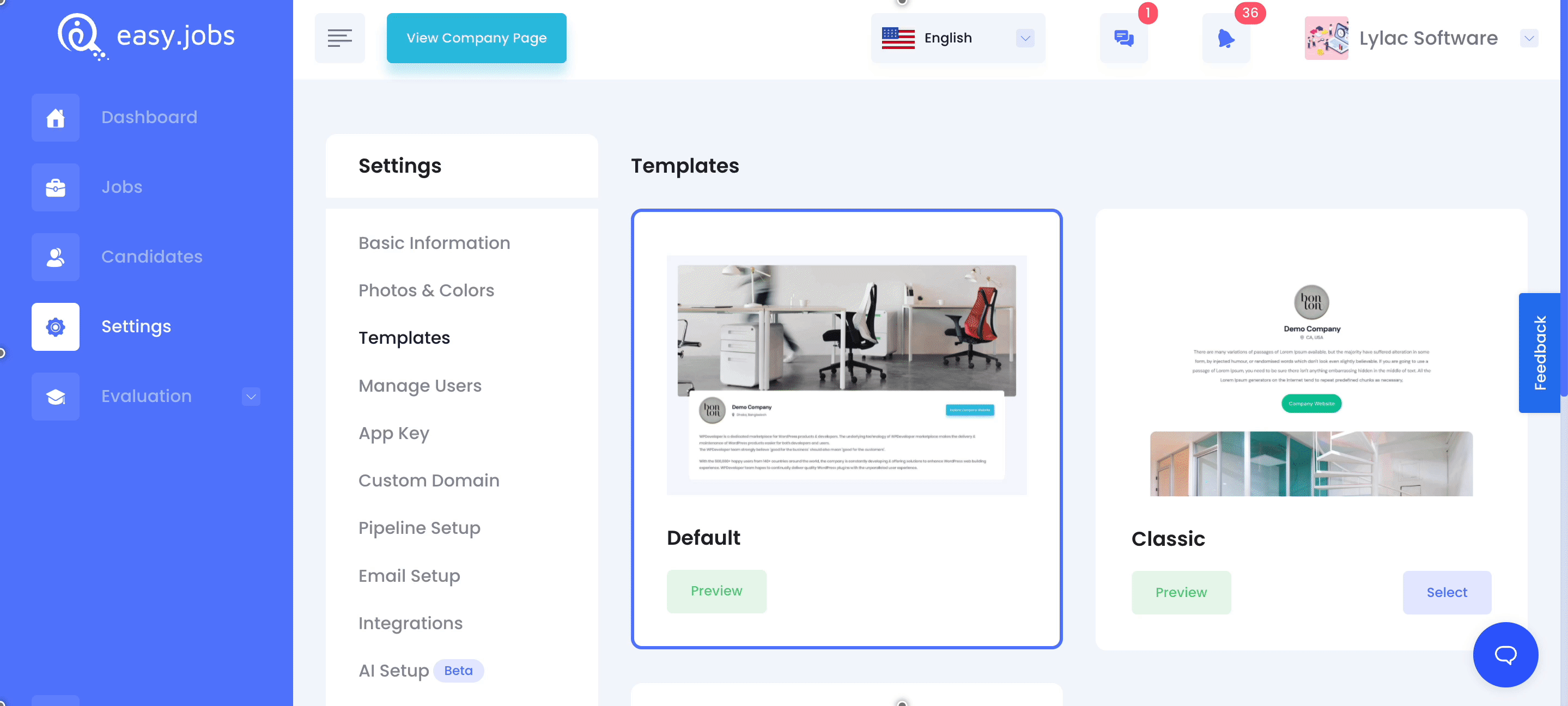 Then click on the 'Select' button of your chosen Easy.jobs templates and make the changes on your career site. 
Final Outcome #
All pages on the career site will be updated as soon as you select the template. This is how your career site will look with the new Easy.jobs templates. 
This is how easily you can change career site appearance with Easy.jobs templates.
Hvis du trenger hjelp, må du gjerne kontakt oss eller bli med på vår Facebook-fellesskapet for å få kontakt med andre bedriftseiere som deg selv.