Easy.Jobs lets you manage and update responsibilities for each published job post. This way, you can make changes to better explain what the job role is for interested candidates. Follow this guide to learn how to add or edit responsibilities in a job post in Easy.Jobs. 
Step 1: Configure Your Job From Your Dashboard #
You can add job responsibilities when you create a job post in Easy.Jobs, or you can edit them for published jobs from your dashboard. To do this, click on the 'Jobs' tab from your dashboard, head over to the job you want to modify and click on the 'Mer' button. From the drop-down menu, select the 'Edit' alternativ.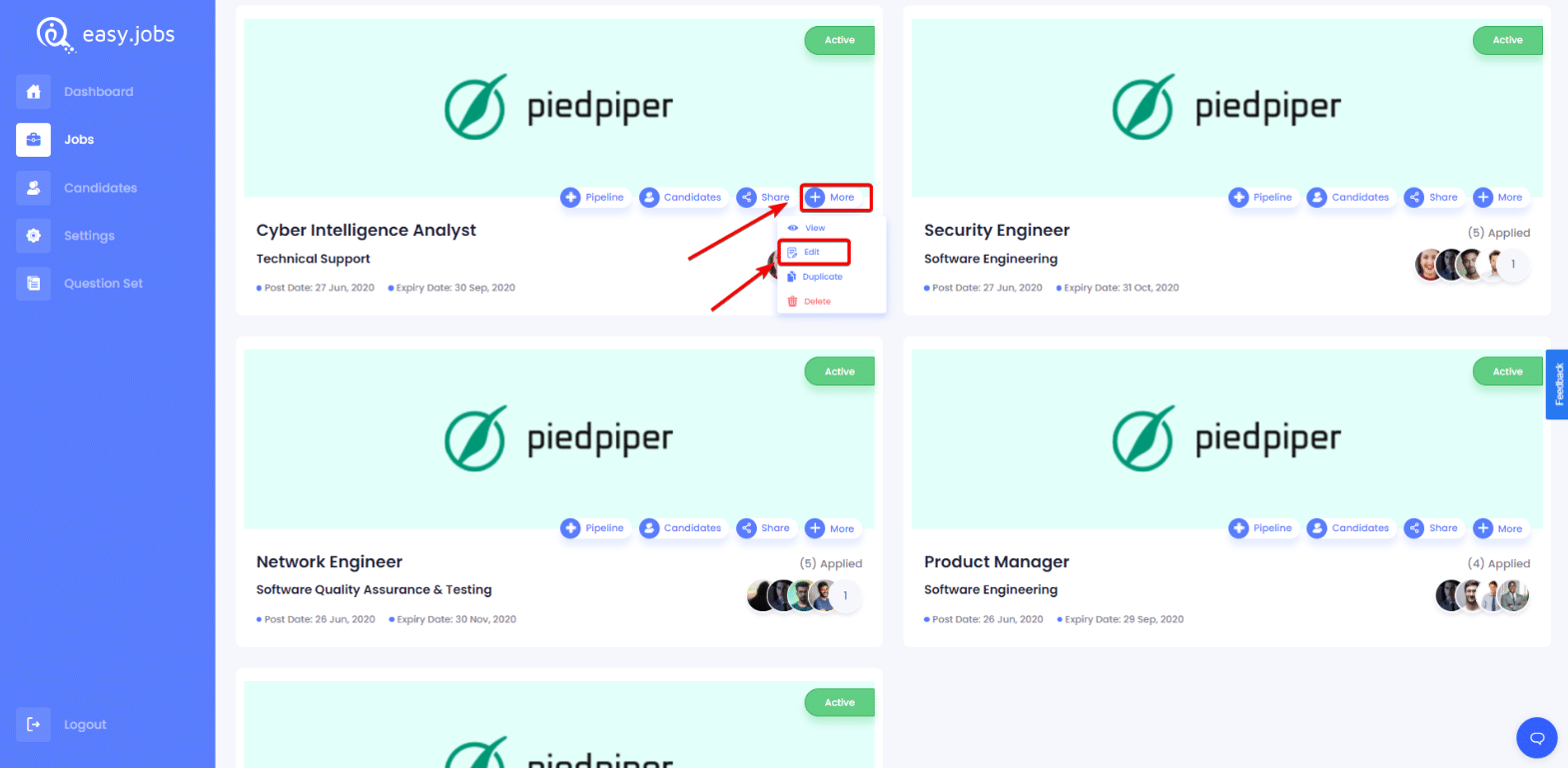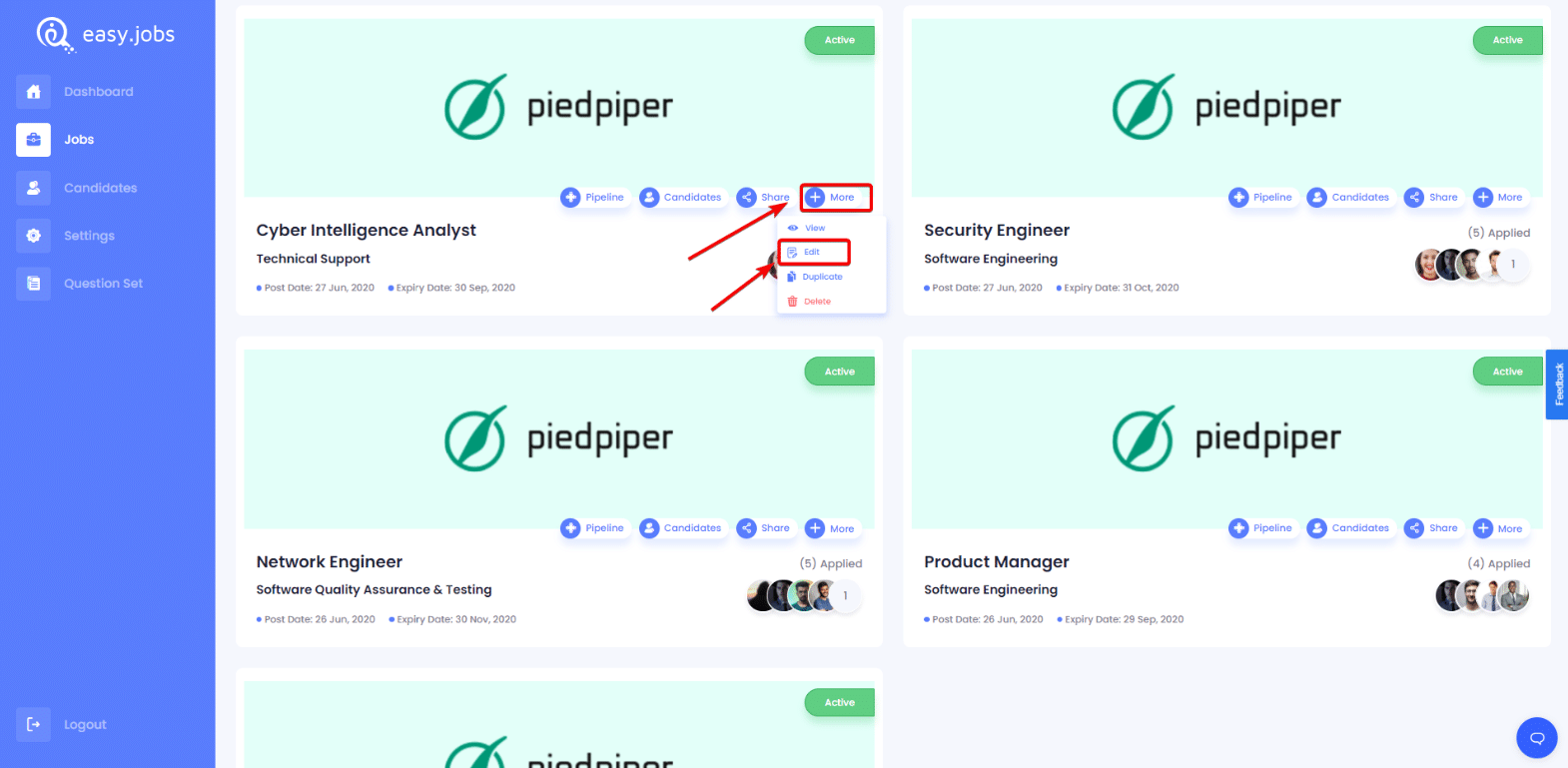 Steg 2: Add or Update Job Responsibilities #
It will take you to this page from where you will see the 'Responsibilities' tab. You can click on this tab to make changes to job responsibilities. Make sure to save your changes when you are done.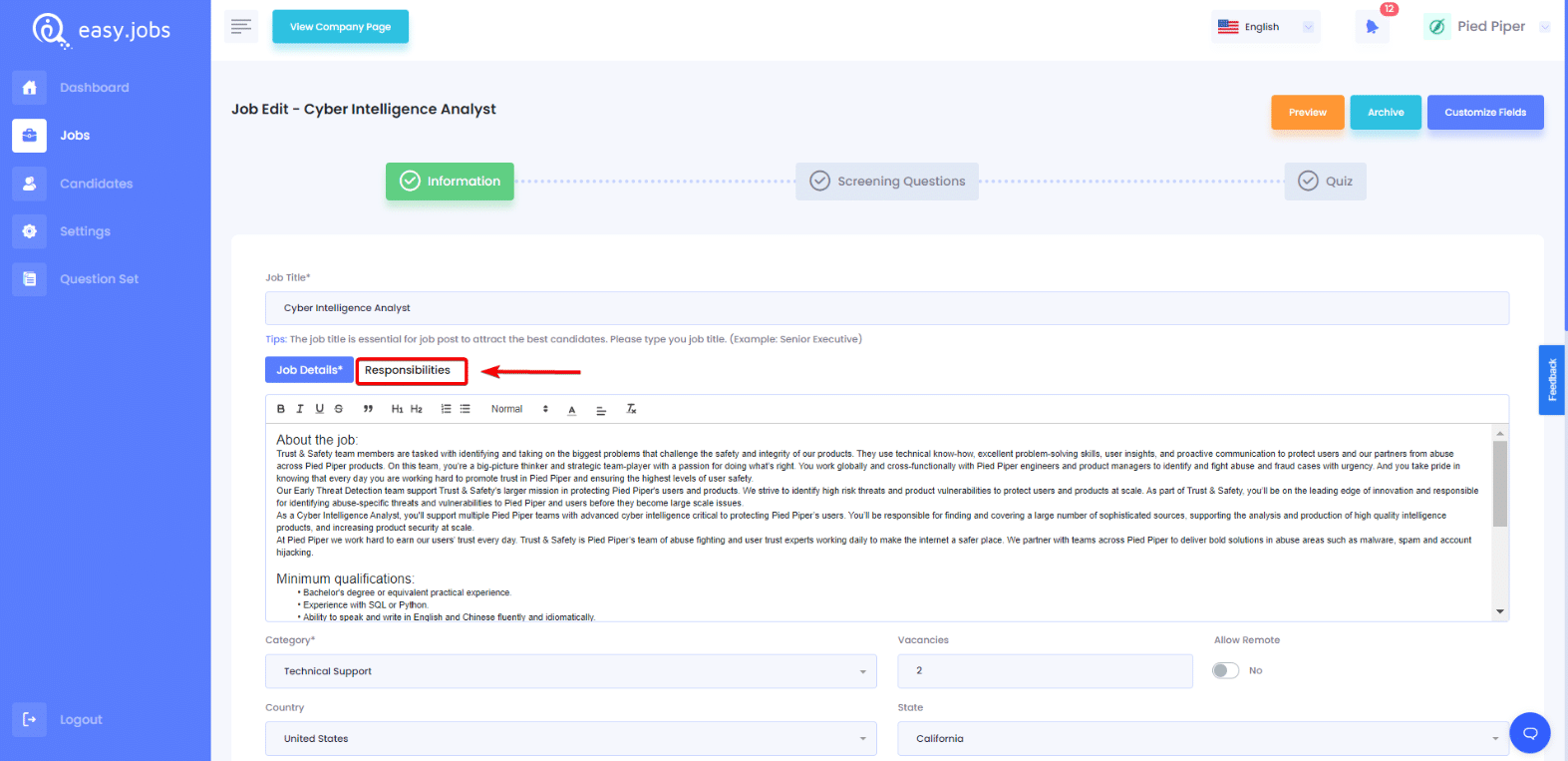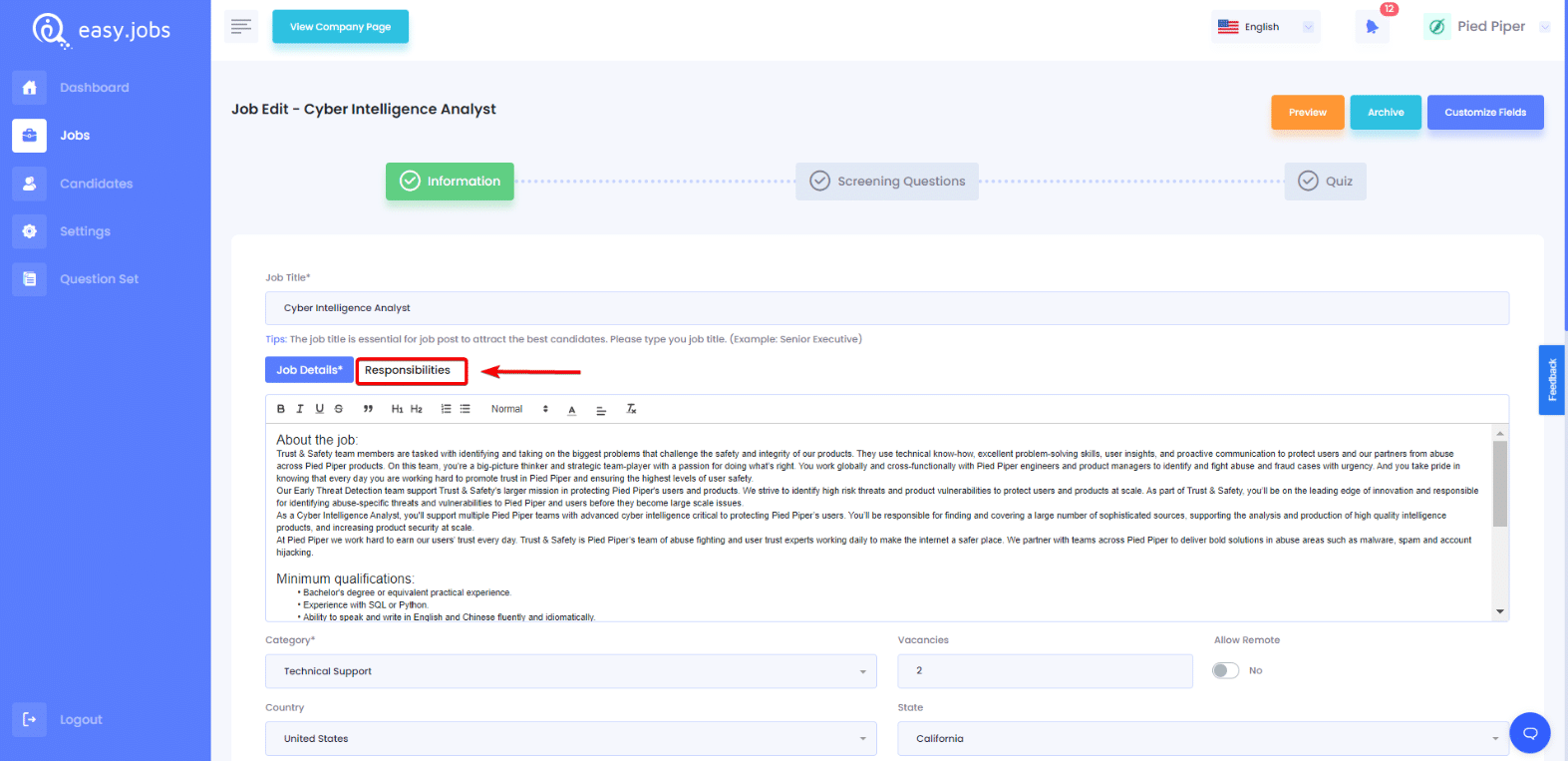 If you have followed all the steps, congratulations! You have successfully edited responsibilities for your published jobs in Easy.Jobs.
Hvis du trenger hjelp, må du gjerne kontakt oss eller bli med på vår Facebook-fellesskapet for å få kontakt med oss.