Med Easy.Jobs, you have the flexibility to configure email setup settings to send automatic emails to candidates for any purpose. For example, you can send emails for pipeline changes, or to notify them about job rejection. You can configure different email settings all in one place with a single click in Easy.Jobs.
How To Manage Email Setup Settings #
Follow these guidelines below to manage your email setup settings in Easy.Jobs.
Step 1: Set Up Email Settings In Easy.Jobs #
Log in to your Easy.Jobs account. Next, navigate to Innstillinger → E-postoppsett from the dashboard as shown below. It will take you to this page from where you can configure your email for different purposes. You can toggle these options to enable or disable automatic emails to candidates.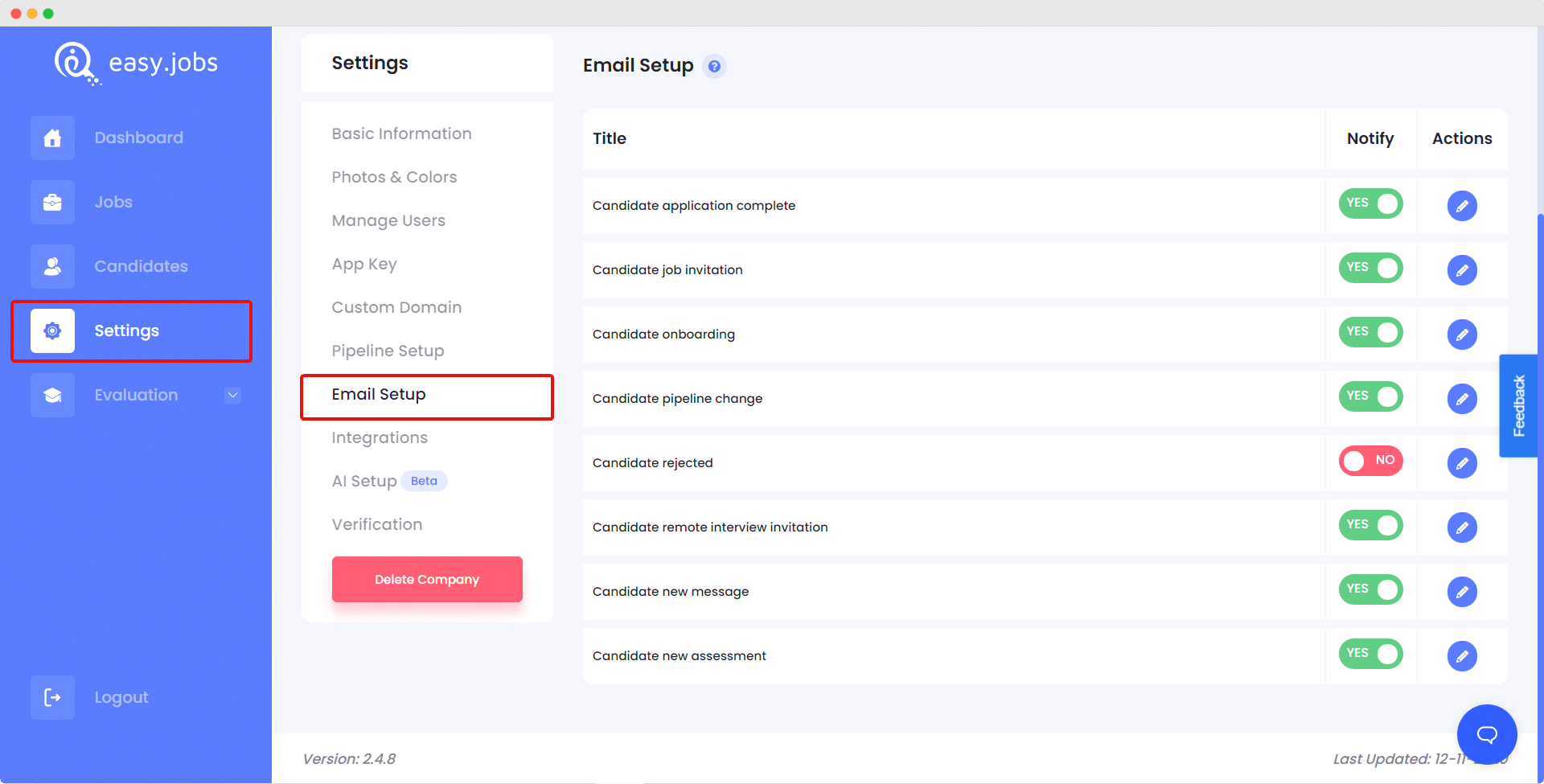 Step 2: Add Email Content In Easy.Jobs #
Next, you have to add your email content. To help you do this Easy.Jobs comes with a default email template for each email type. To do this, click on the 'Edit' button. A popup will appear showing the default email content, which you can modify according to your needs.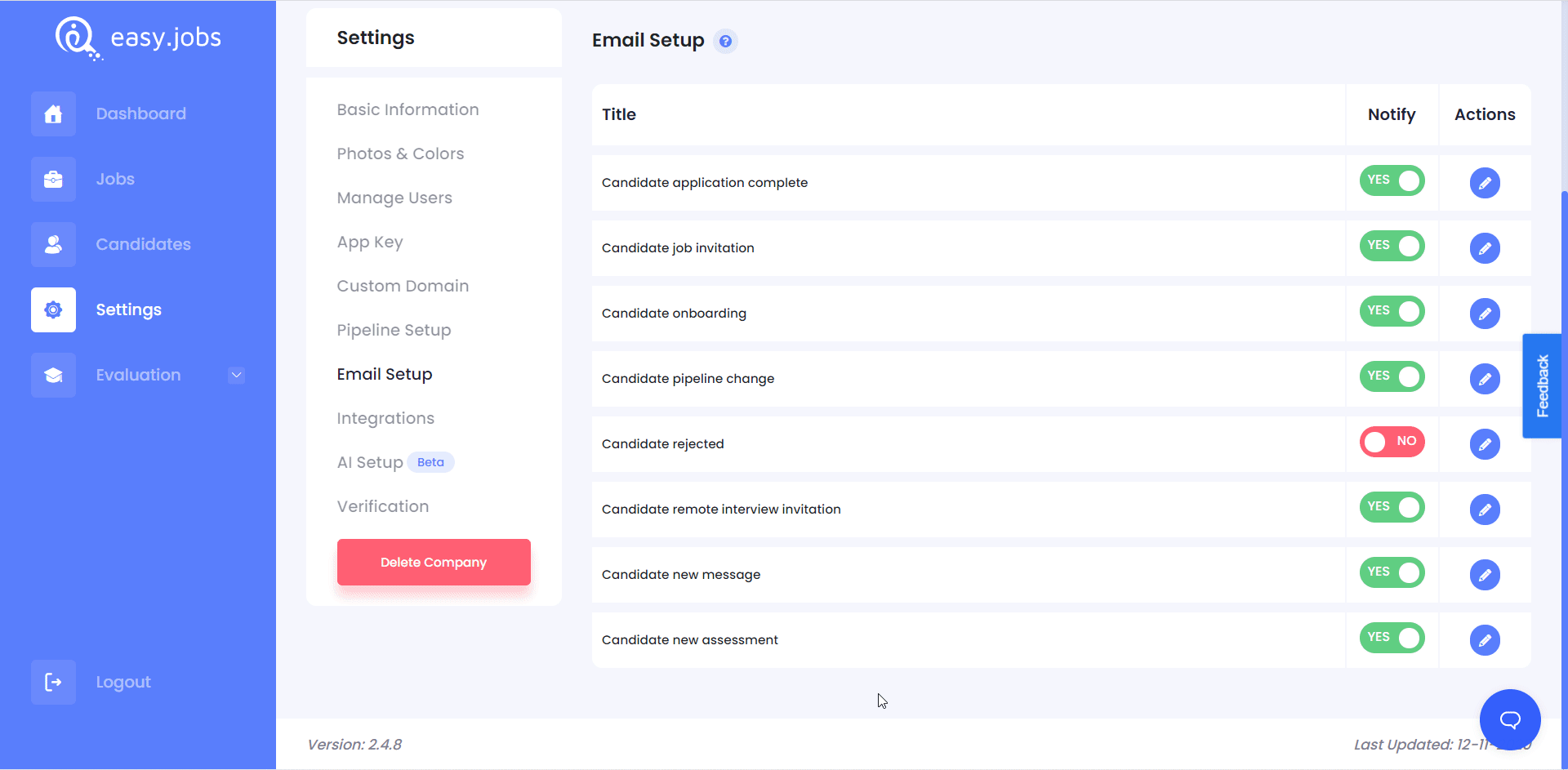 Hvis du har fulgt alle trinnene, gratulerer! Du har lært hvordan du konfigurerer e-post for avslag på jobbsøknader Easy.Jobs.
Hvis du trenger hjelp, må du gjerne kontakt oss eller bli med på vår Facebook-fellesskapet.