方法については、以下のガイドラインを確認してください メッセージを確認する from your Easy.jobs Candidate account.
ステップ1: Log in to your easy.jobs candidate profile and click the メッセージ サイドバーから。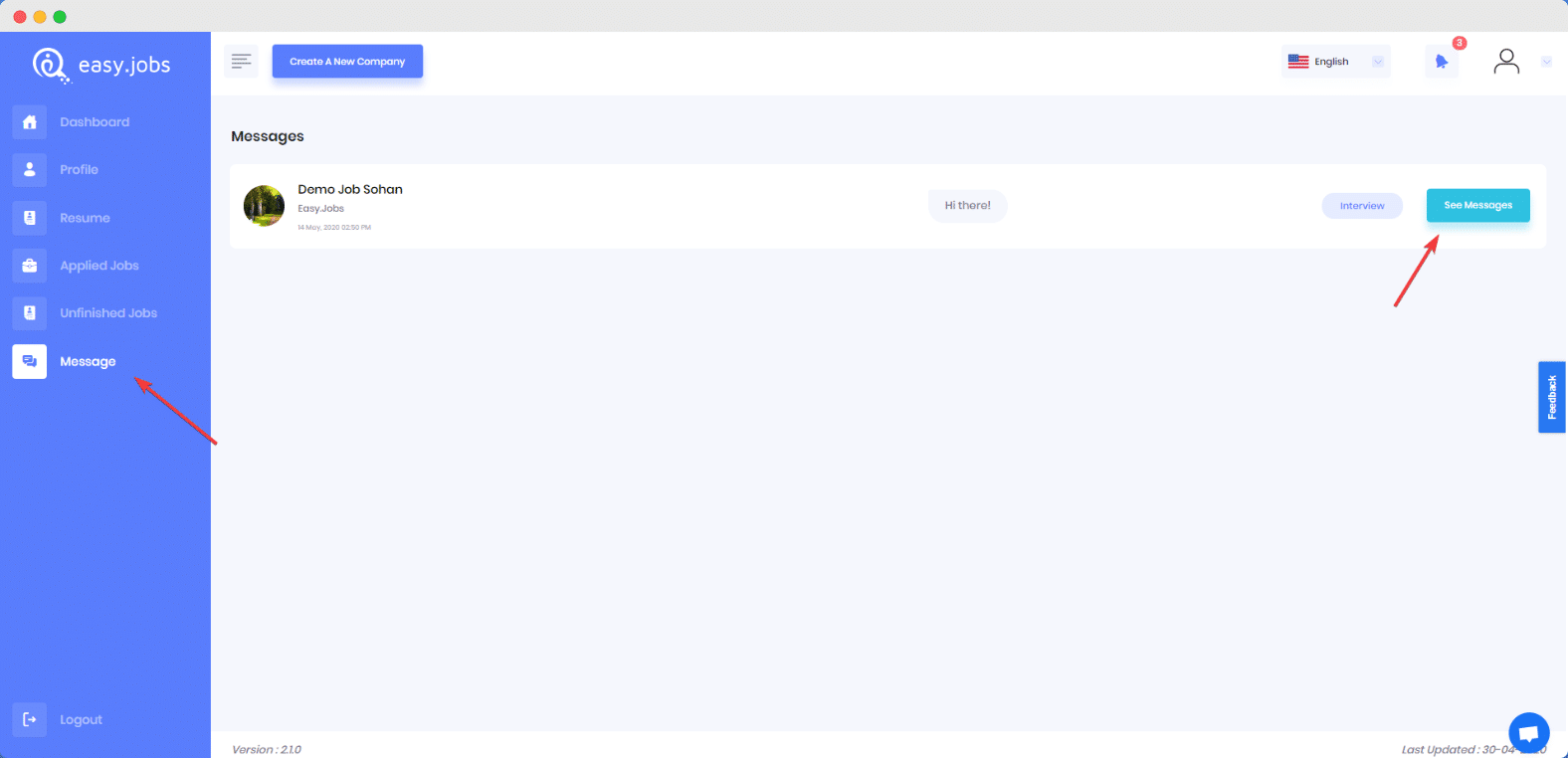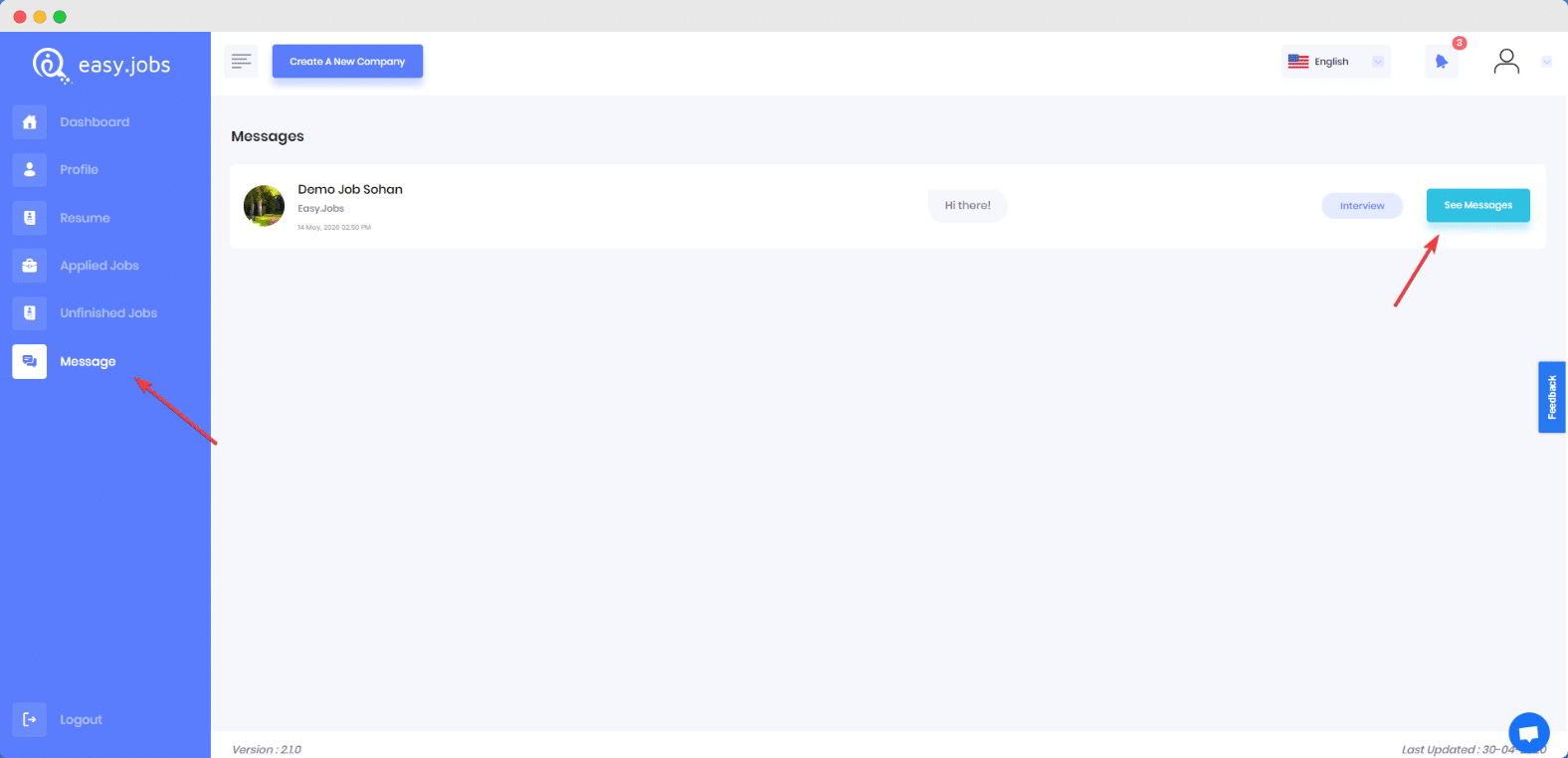 ステップ2: It will take you to view below where you will see your new messages. You can send your messages to another end. After typing your message in the box, click the 送信 ボタン。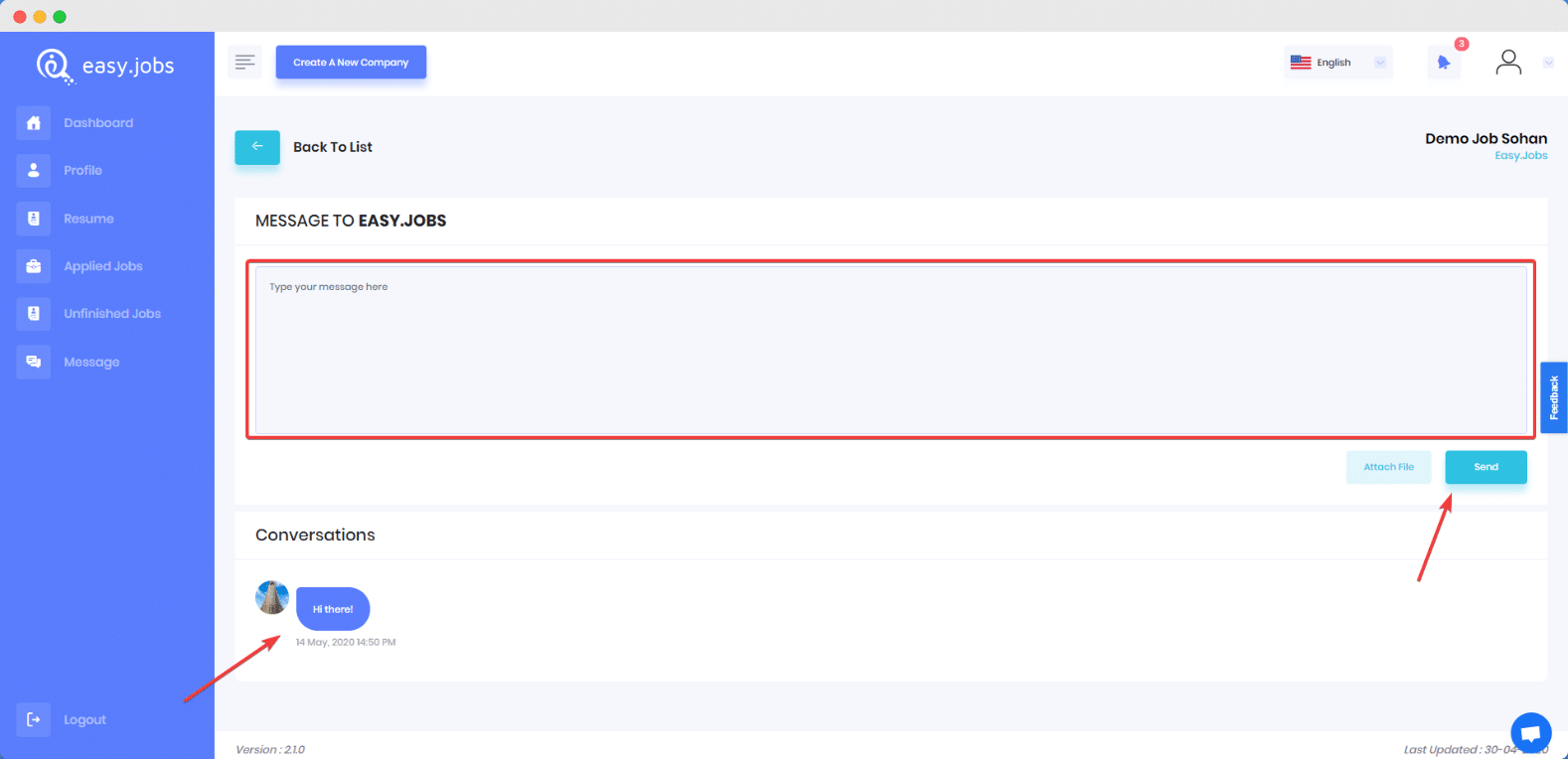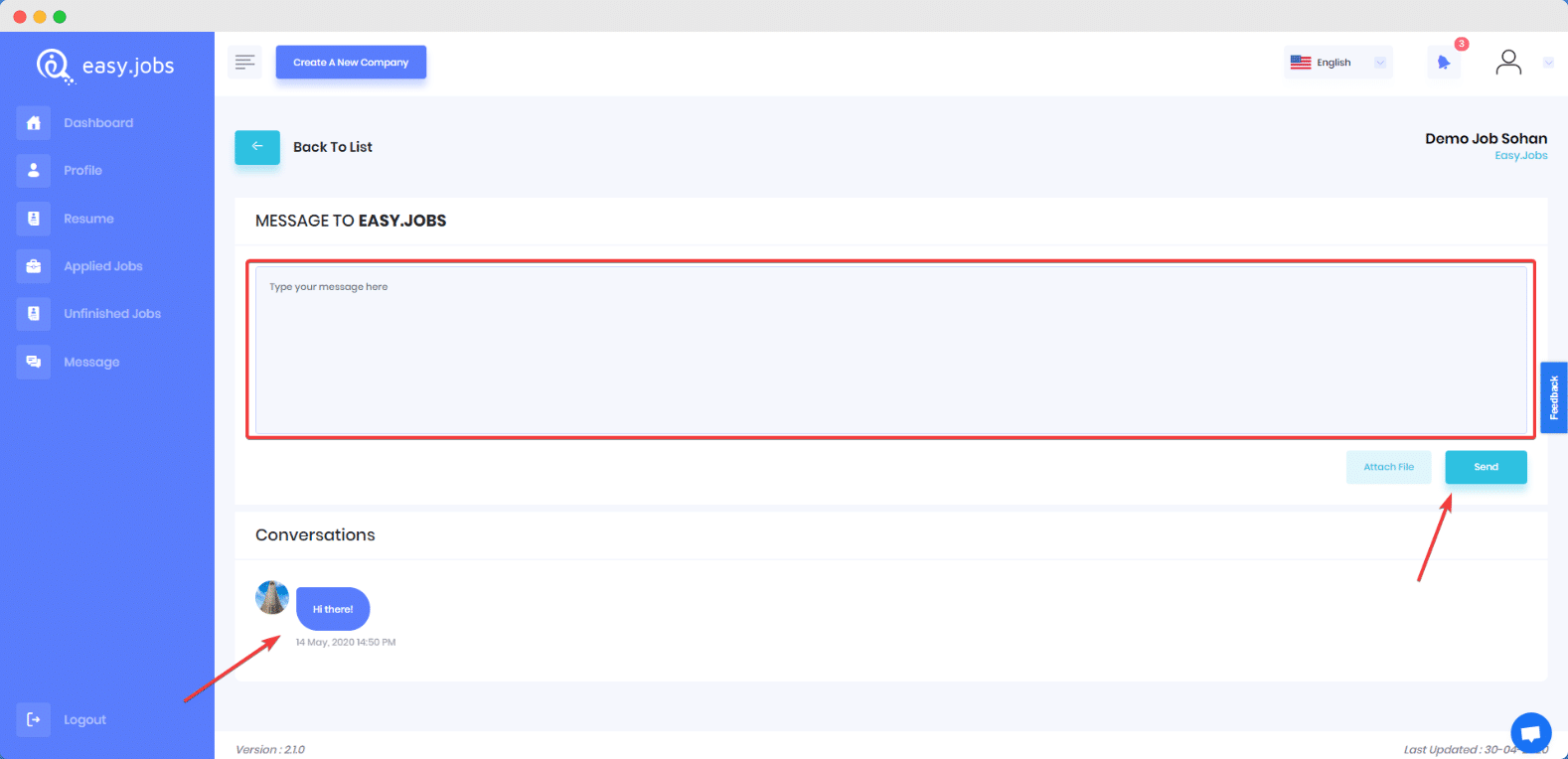 注意: There is another way to send messages and see the messages as well, for this you need to click on the notification icon at the top. After that press the View all そこからボタン。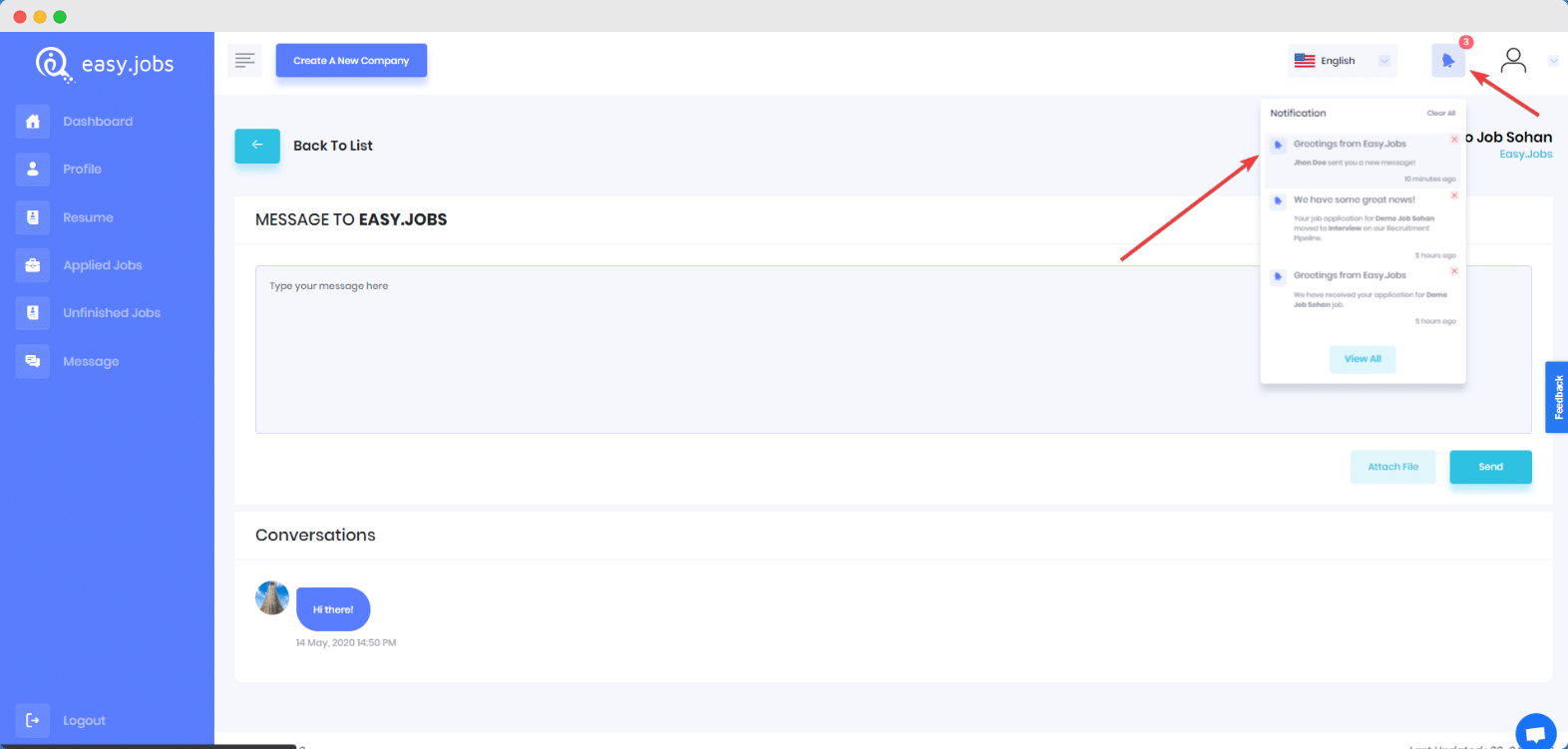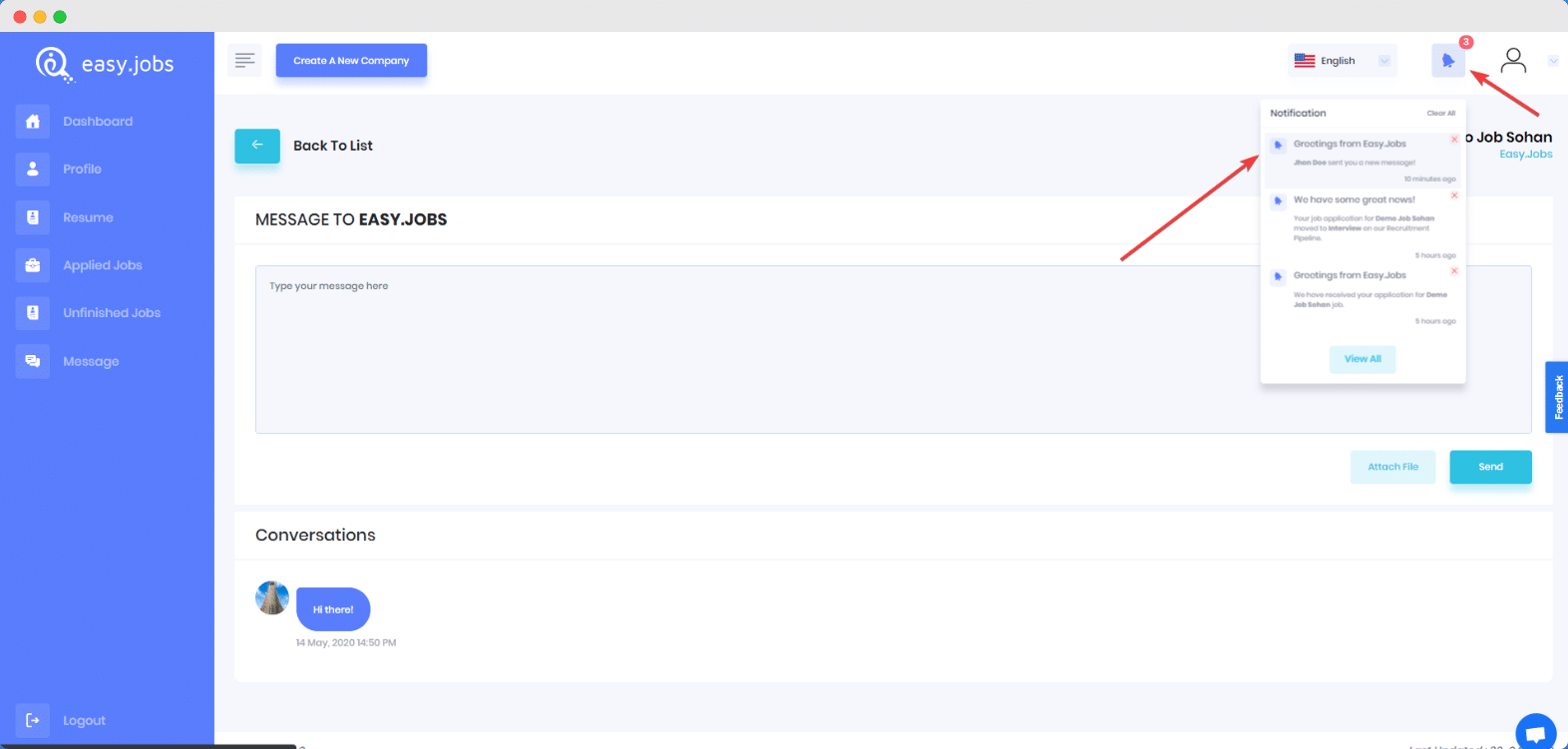 It will take you to this view, from here click on the message notification that you want to check.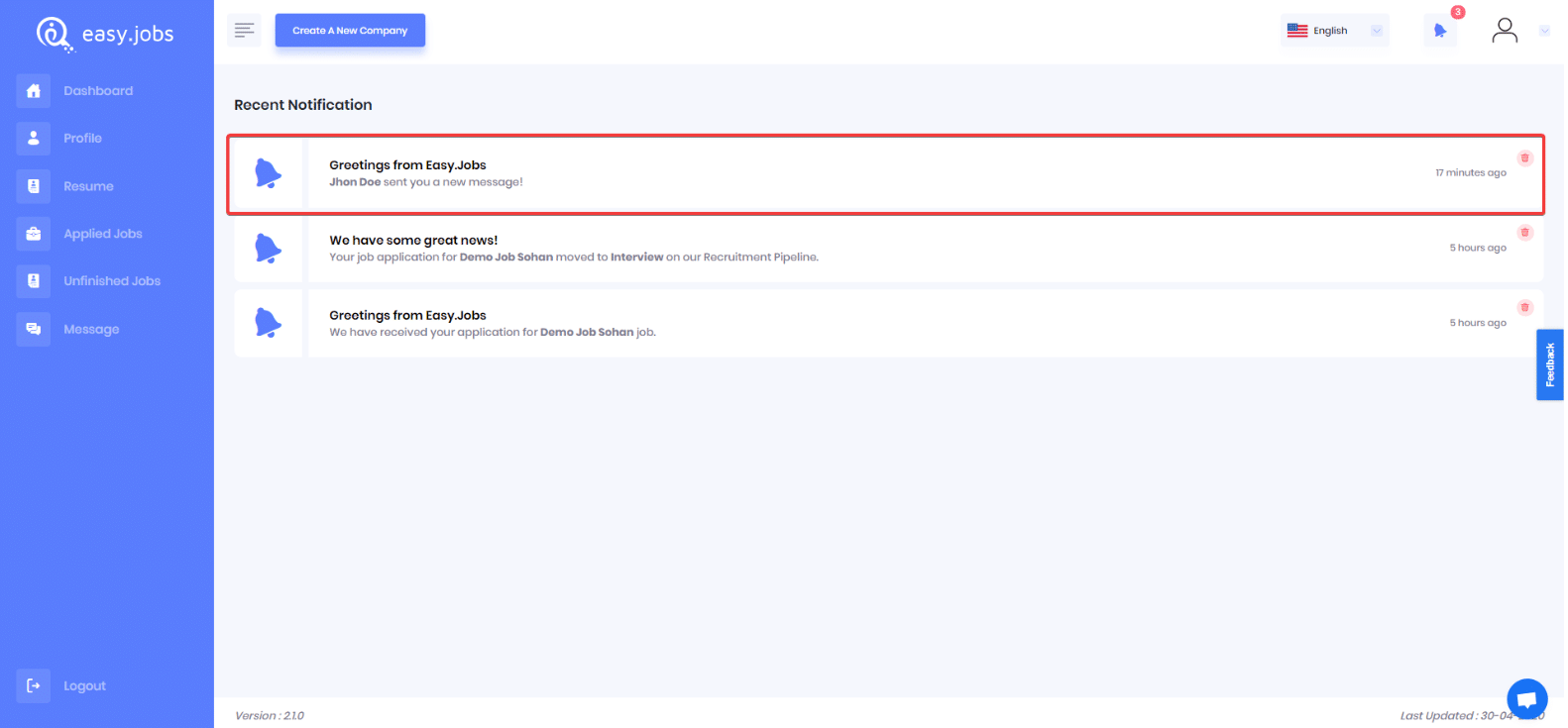 It will take you to message from where you can see your text and send your messages to the other end as well.
This is how you can check your messages in your candidate profile in Easy.jobs. ヘルプが必要な場合は、お気軽に お問い合わせ または私たちに参加 Facebookコミュニティ あなたのような他の会社の所有者とつながるために。