Easy.Jobs lets you save notes about a candidate as draft so that you can add comments about the candidate, and make changes at a later time. Check out these guidelines below to learn how to save notes as draft in Easy.Jobs.
Step 1: Manage Candidate Details In Easy.Jobs #
Log in to your Easy.Jobs account and navigate to 'Candidates' from your dashboard. クリックしてください '詳細を見る' option for the candidate you want to save notes about.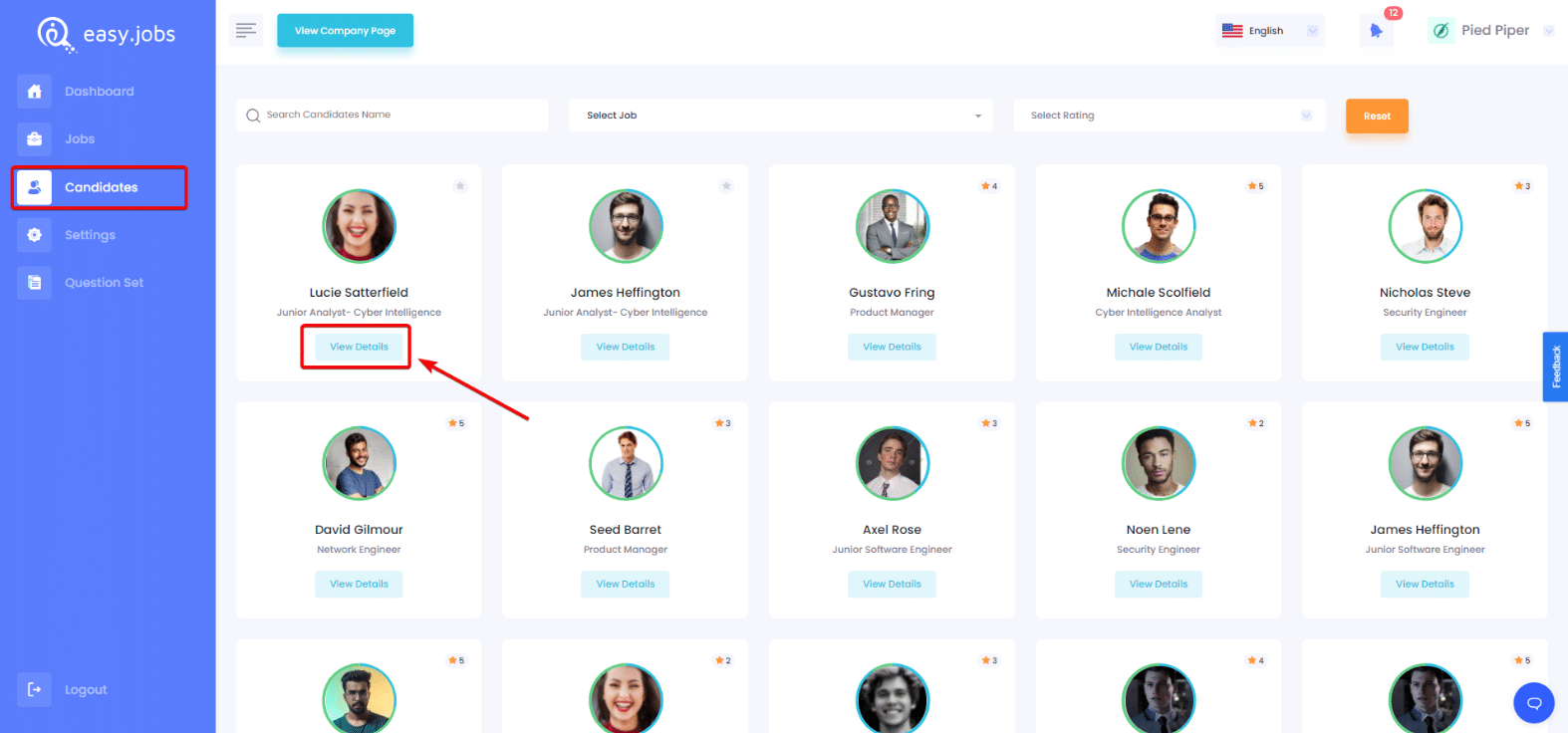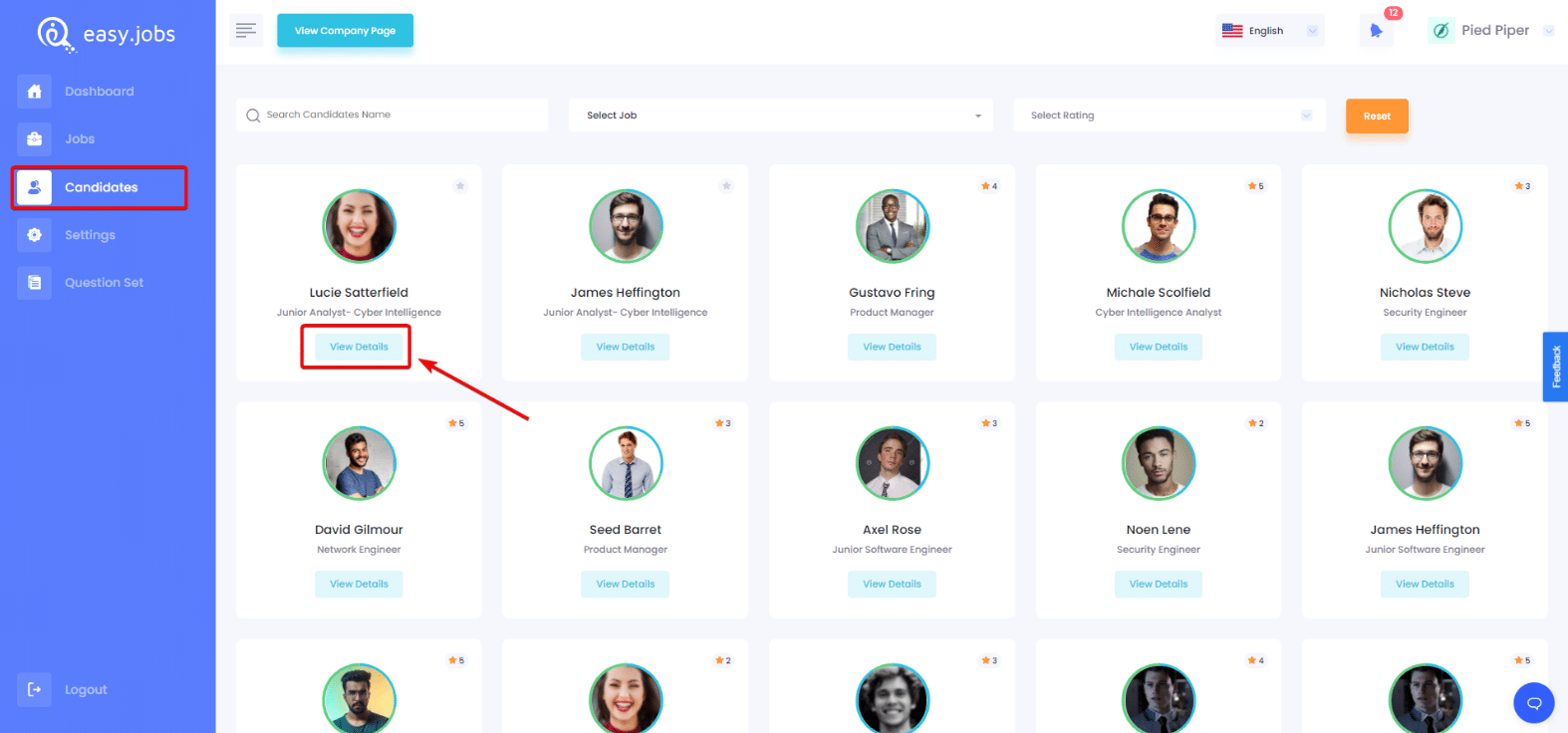 It will take you to this page from where you're able to see a' Notes Box'. From here you are able to write notes about this particular candidate.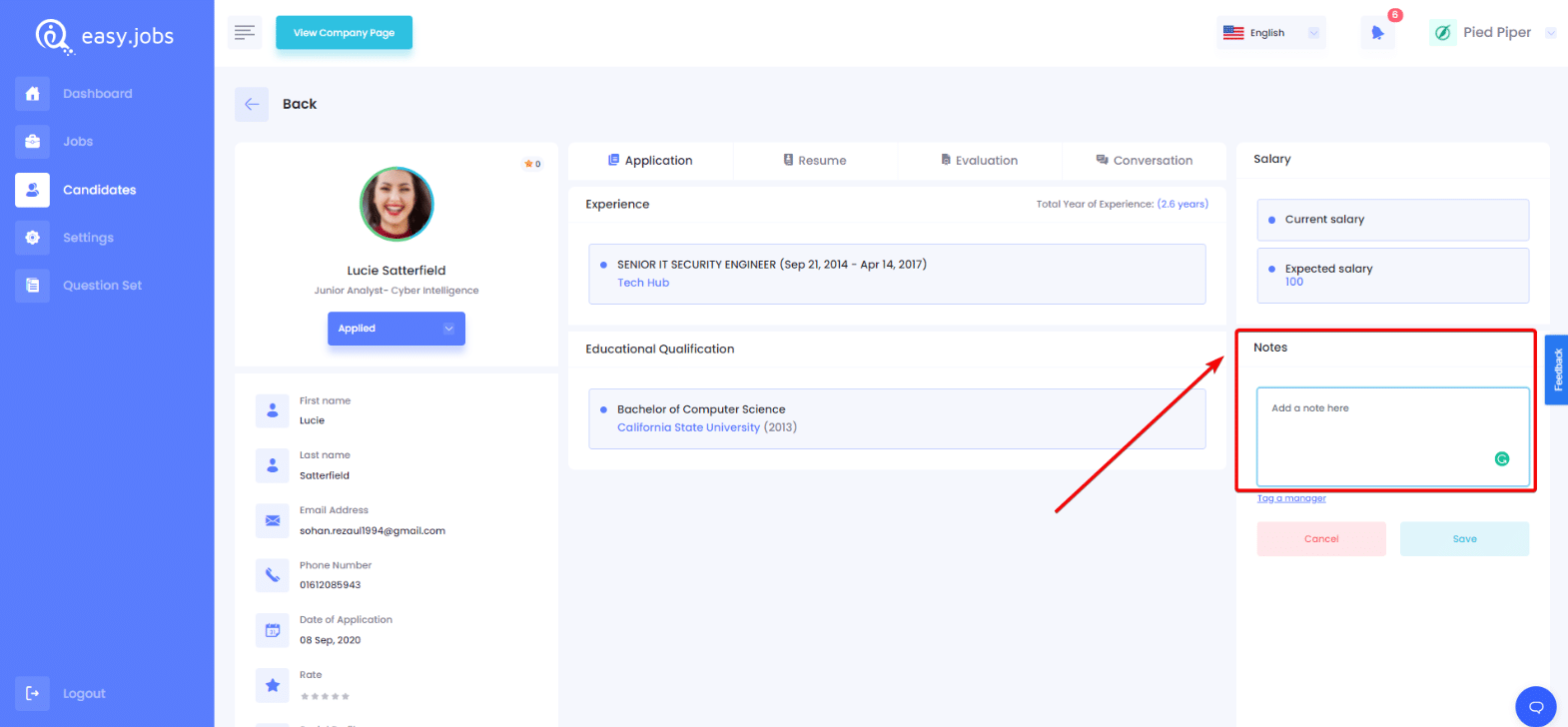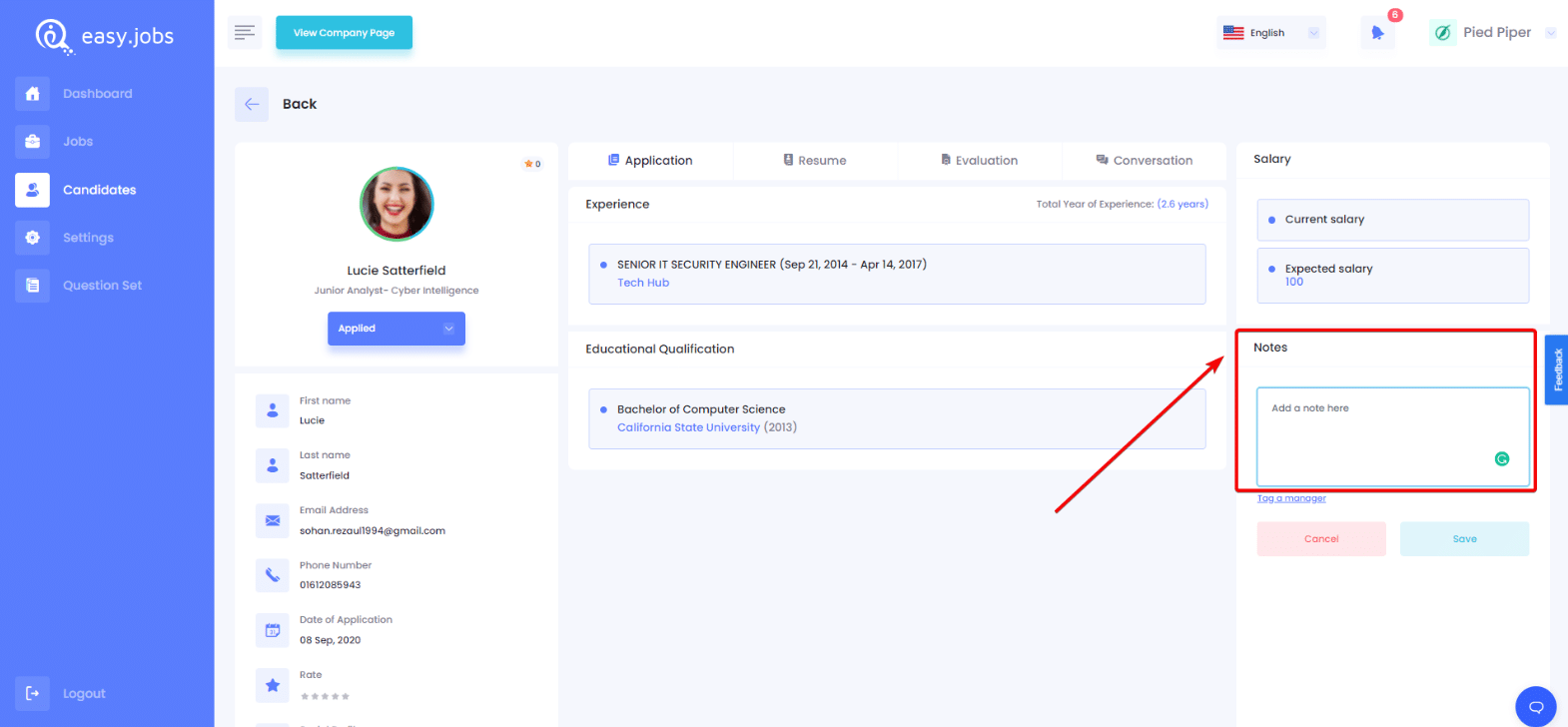 Step 2: Save Your Notes As Draft #
If you write something inside the text box under the 'Notes' section and leave the page, your notes will be automatically saved.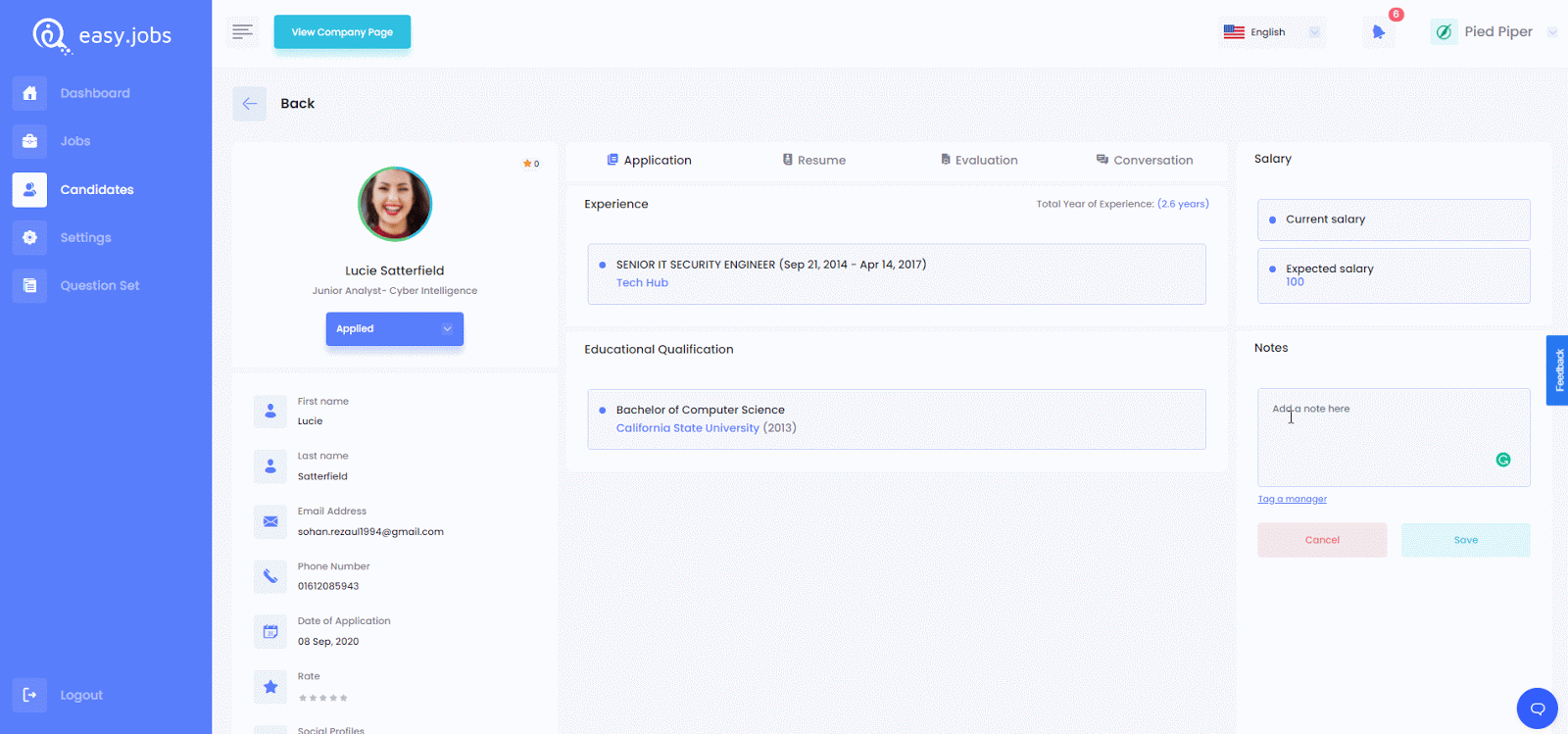 This is how you will be able to save notes as draft in Easy.Jobs.

ヘルプが必要な場合は、お気軽に お問い合わせ または私たちに参加 Facebookコミュニティ 私たちとつながるために。