ショートコードを使用すると、WordPressサイトのキャリアページを作成して、求人情報を紹介できます。
easy.jobsを使用してキャリアページを作成する #
まず、 あなたのWordPressウェブサイトのeasy.jobsアカウント。 When you are done, you can start using shortcodes. You can see the list of all jobs on your easy.jobs account by navigating to easy.jobs→All Jobs→ Published Jobs.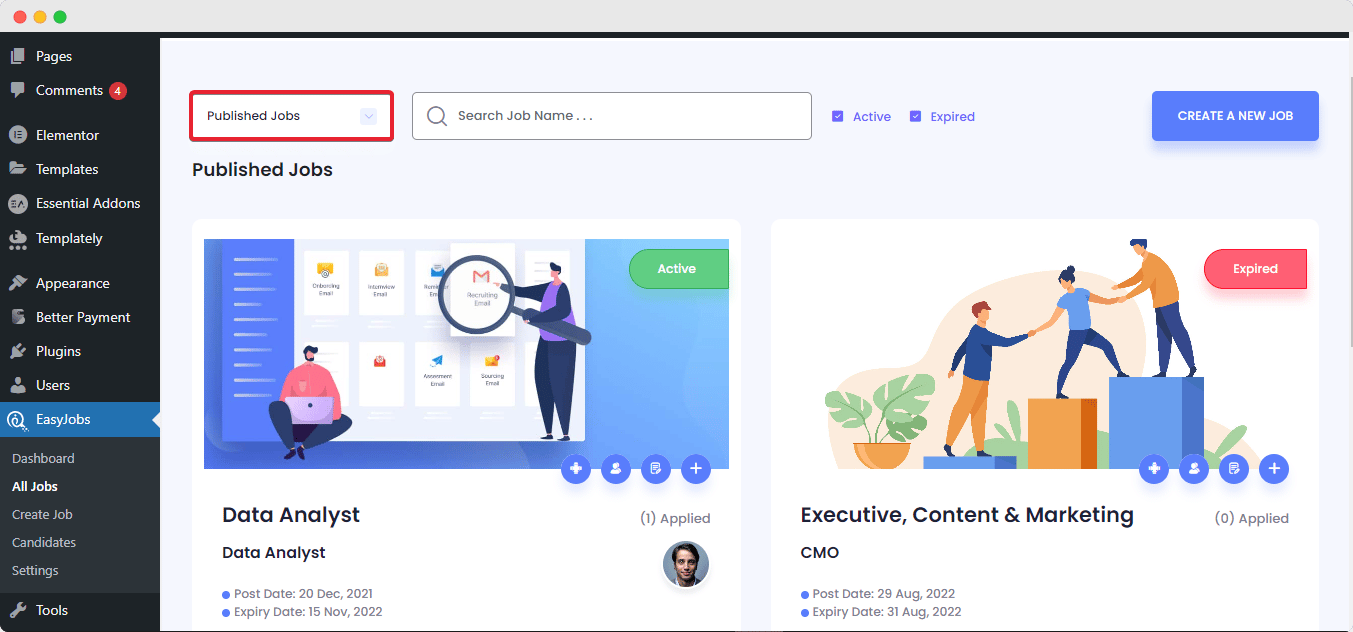 You will find the shortcode for all jobs by navigating to easy.jobs→Settings→Shortcodes。ショートコードをコピーします。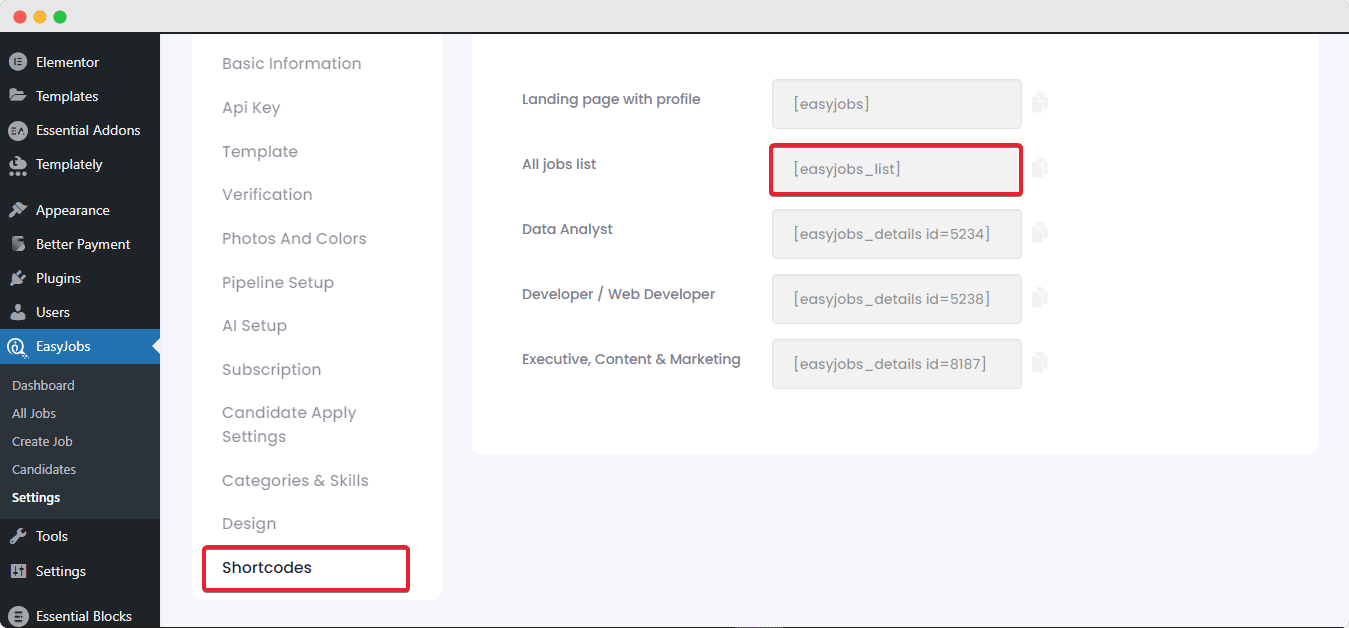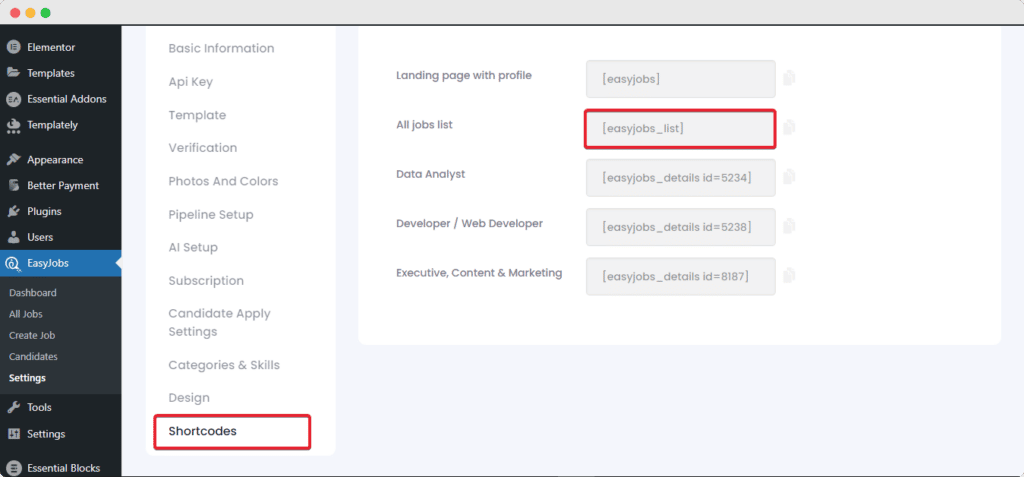 次に、キャリアページを開きます。キャリアページをまだ作成していない場合は、次の場所に移動して作成できます。 Pages→Add New。ページ内にショートコードを貼り付けます。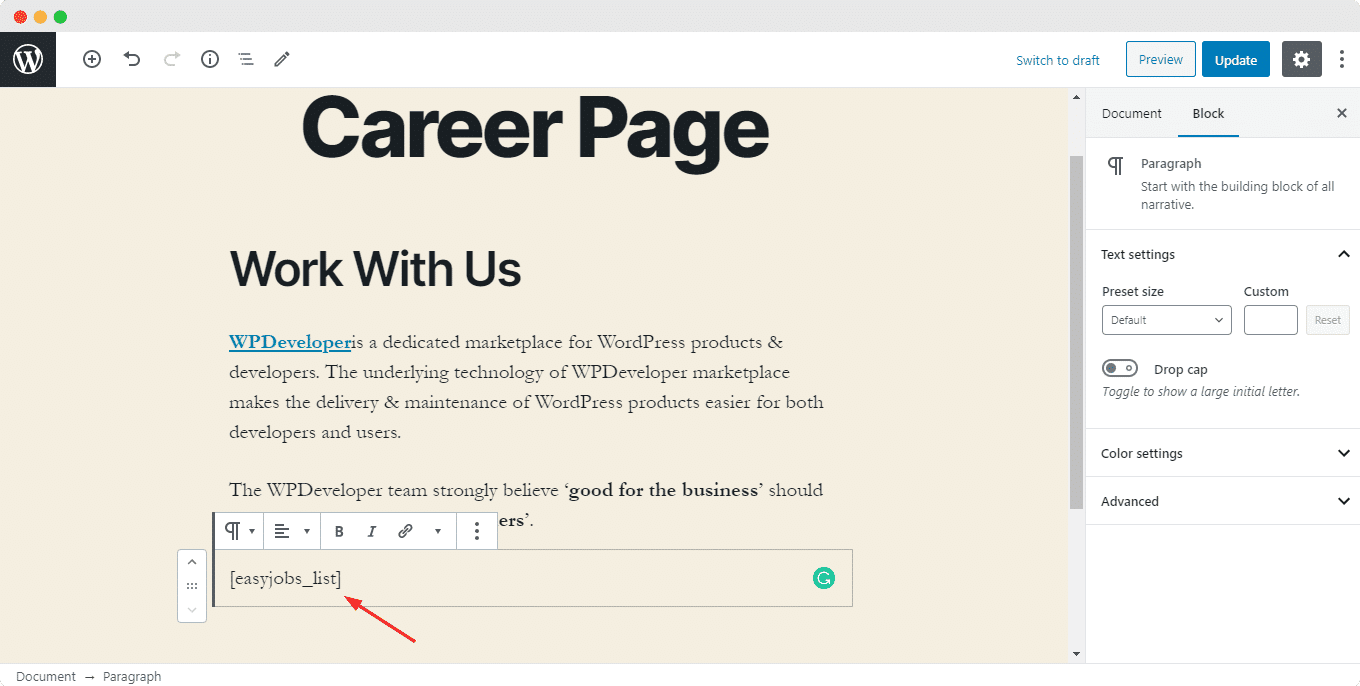 Open the preview and you will see your jobs are beautifully sorted into a list. All the jobs are posted inside a box layout having three separate columns, one for the title of the jobs, the second containing a CTA, and the third one showing the time remaining before the deadline for application. The job list box also comes with its own heading.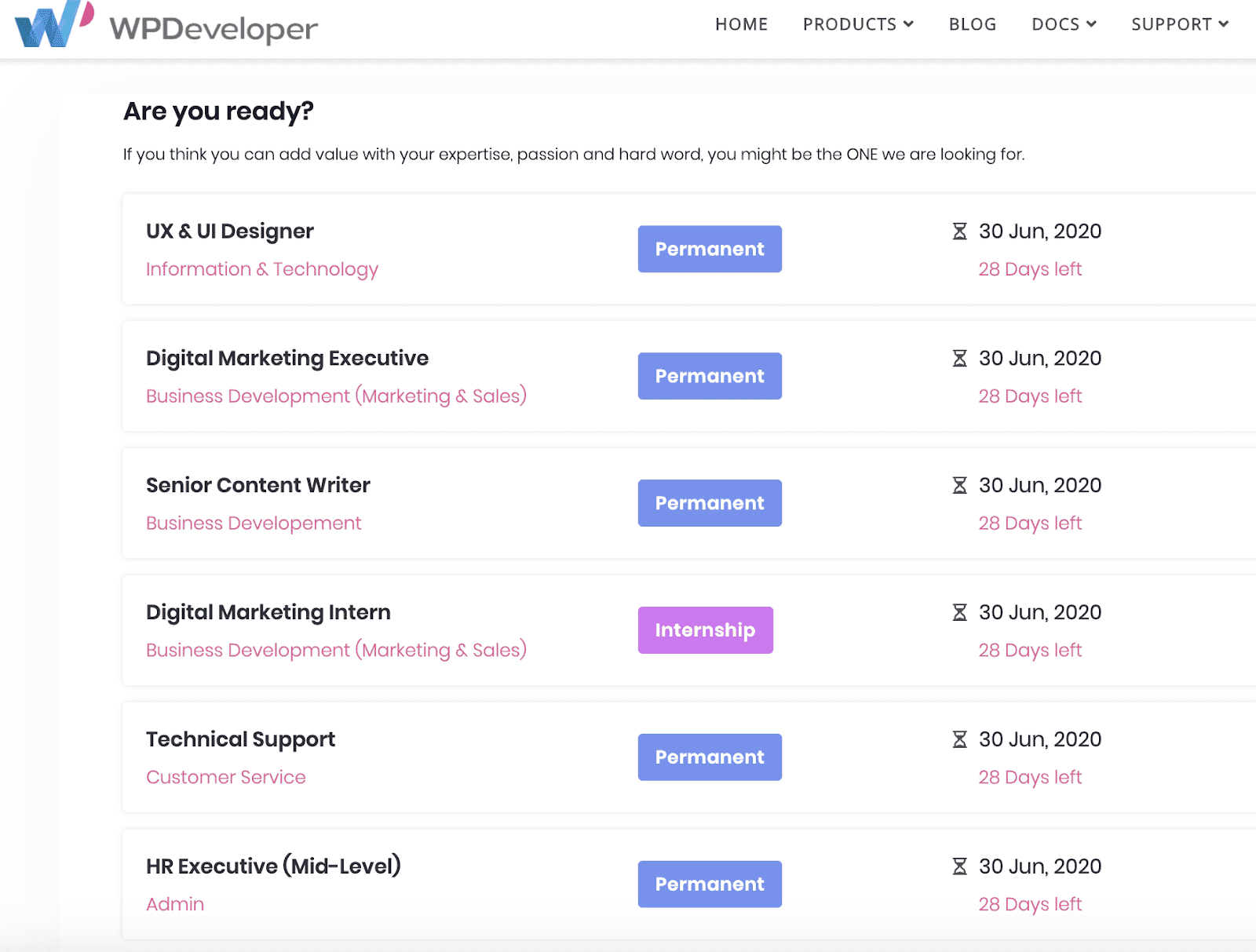 ヘルプが必要な場合は、お気軽に お問い合わせ または私たちに参加 Facebookコミュニティ あなたのような他の会社の所有者とつながるために。