Easy.Jobs lets you easily run AI setup, configure its settings and show AI score from your dashboard. Check out these guidelines below to learn how to configure AI setup in Easy.Jobs.
Note: The AI feature in Easy.Jobs is still in its beta phase, so you may experience some issues. We are continuously working to improve this feature.
Step 1: Configure Settings For AI Setup #
Accedi al tuo account Easy.Jobs e vai a Settings→ AI Setup.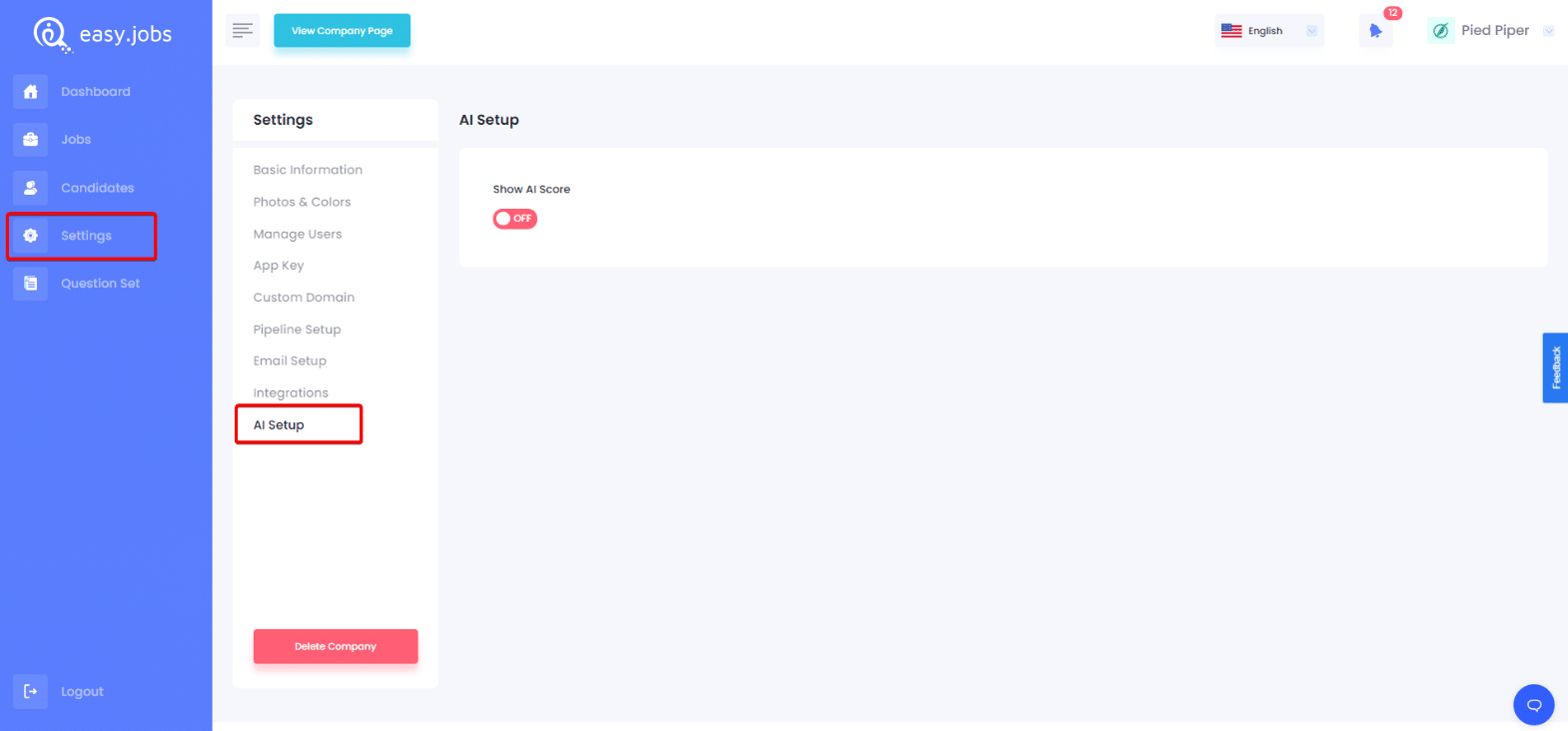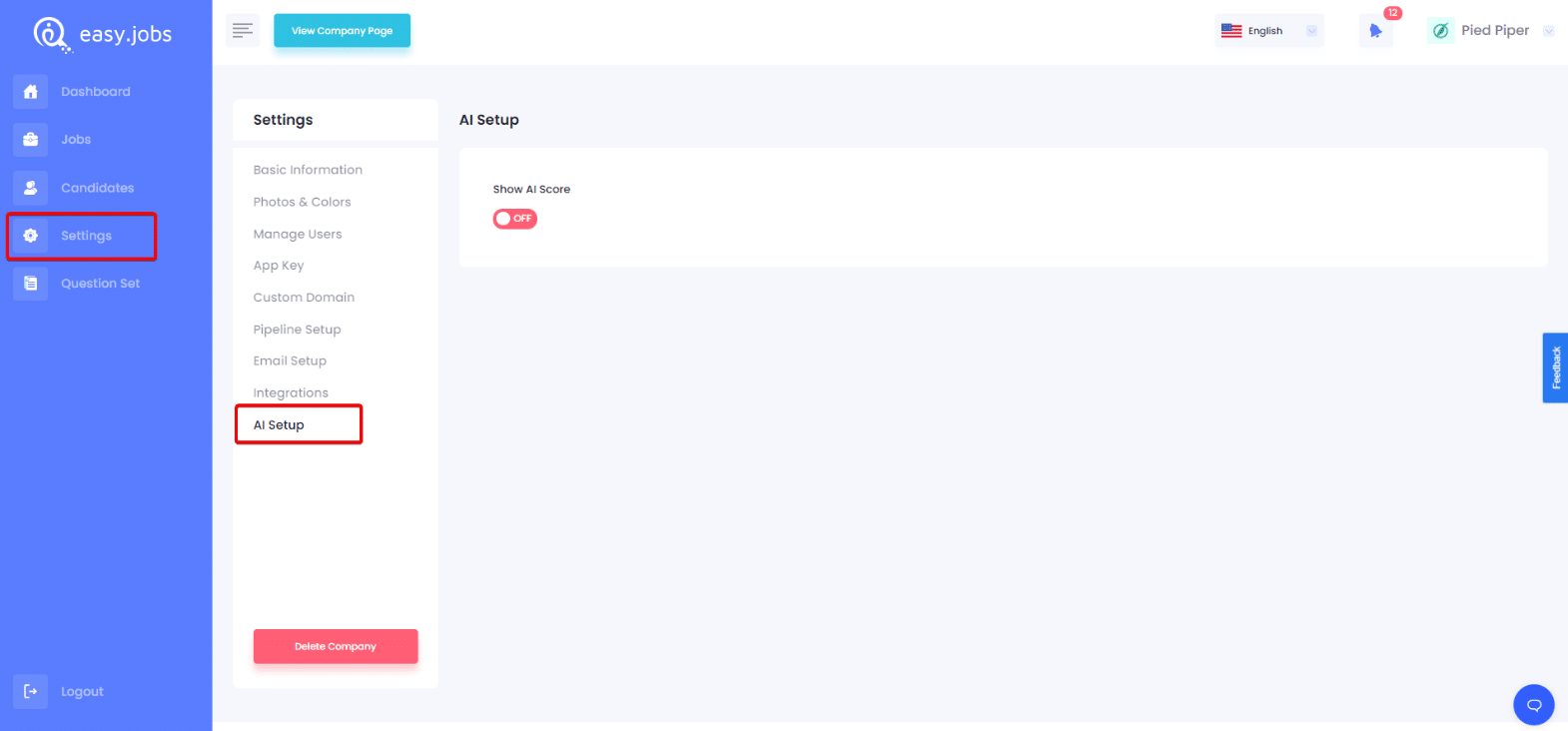 After that, you need to turn on the "Mostra punteggio AI" option toggling the button shown on the page.
Step 2: Run AI Setup Process In Easy.Jobs #
Once the "Mostra punteggio AI" option has been enabled, you should see a 'Run Process' button appear on your page. Clicking on this button will run the AI setup process for candidates.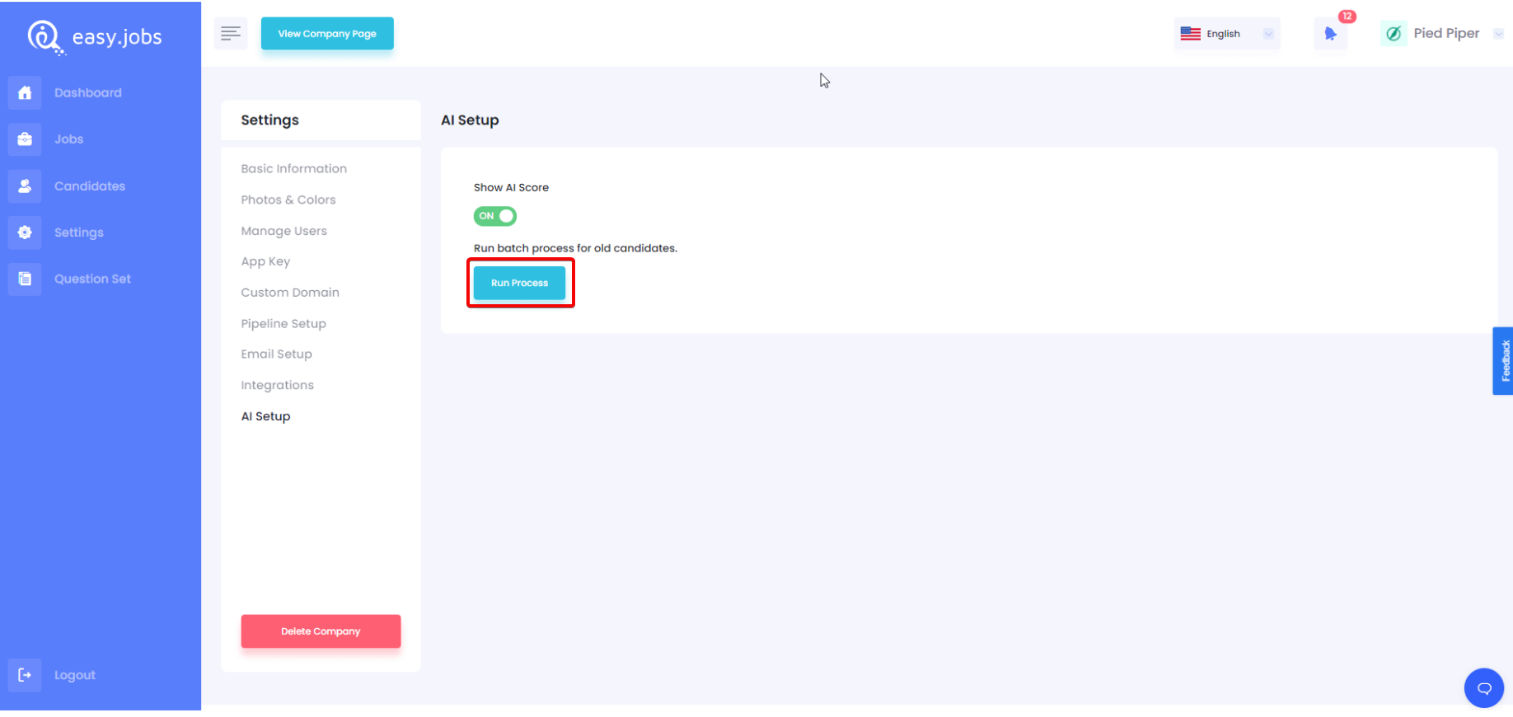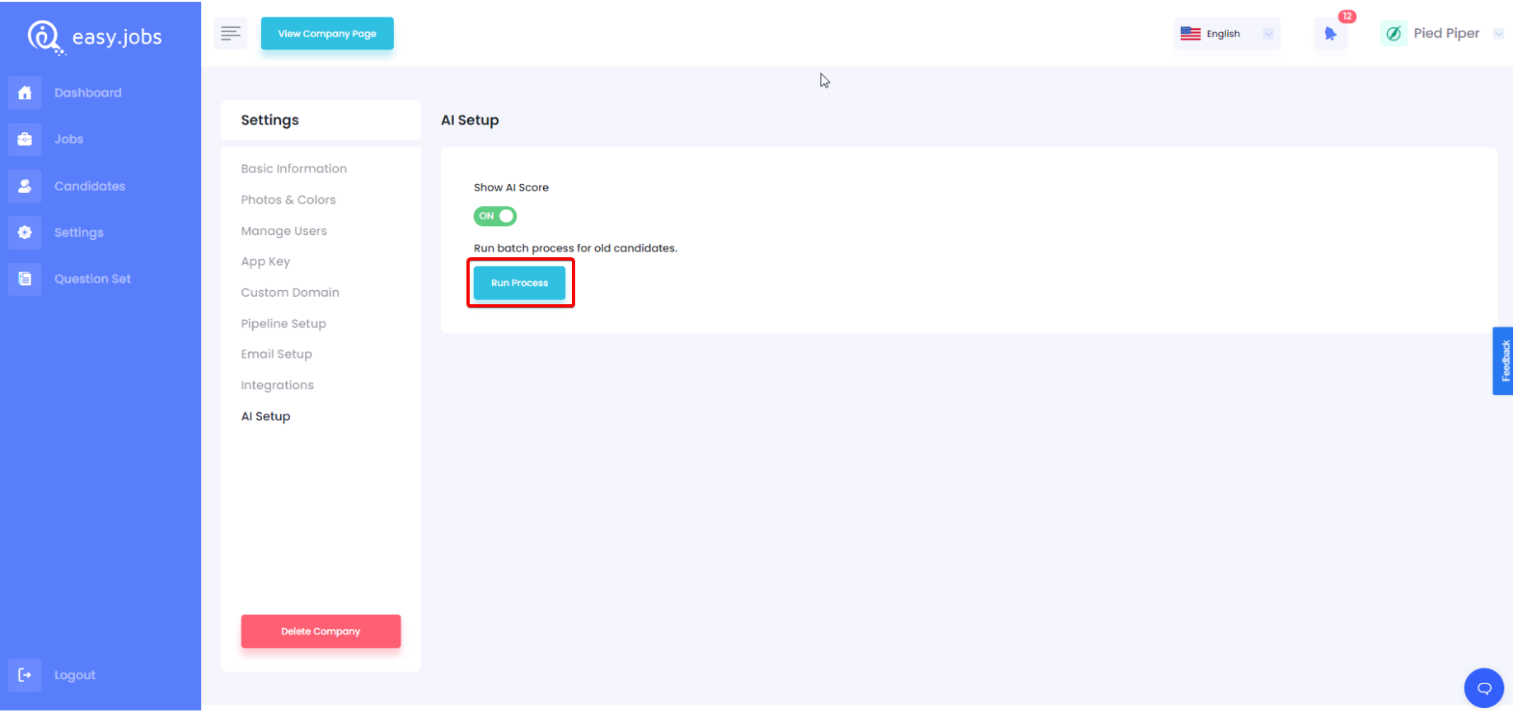 If you have followed all the steps, congratulations! You have successfully configured the AI setup in Easy.Jobs.
Se hai bisogno di aiuto, sentiti libero di farlo Contattaci o unisciti al nostro Comunità di Facebook per entrare in contatto con noi.