If you need to check your billing details, you can do so easily from your Easy.Jobs dashboard. Follow these guidelines below to learn how to check billing details in Easy.Jobs. 
Step 1: Manage Your Account From Easy.Jobs #
Log into your Easy.Jobs account and navigate to 'My Account' from the Easy.Jobs Dashboard.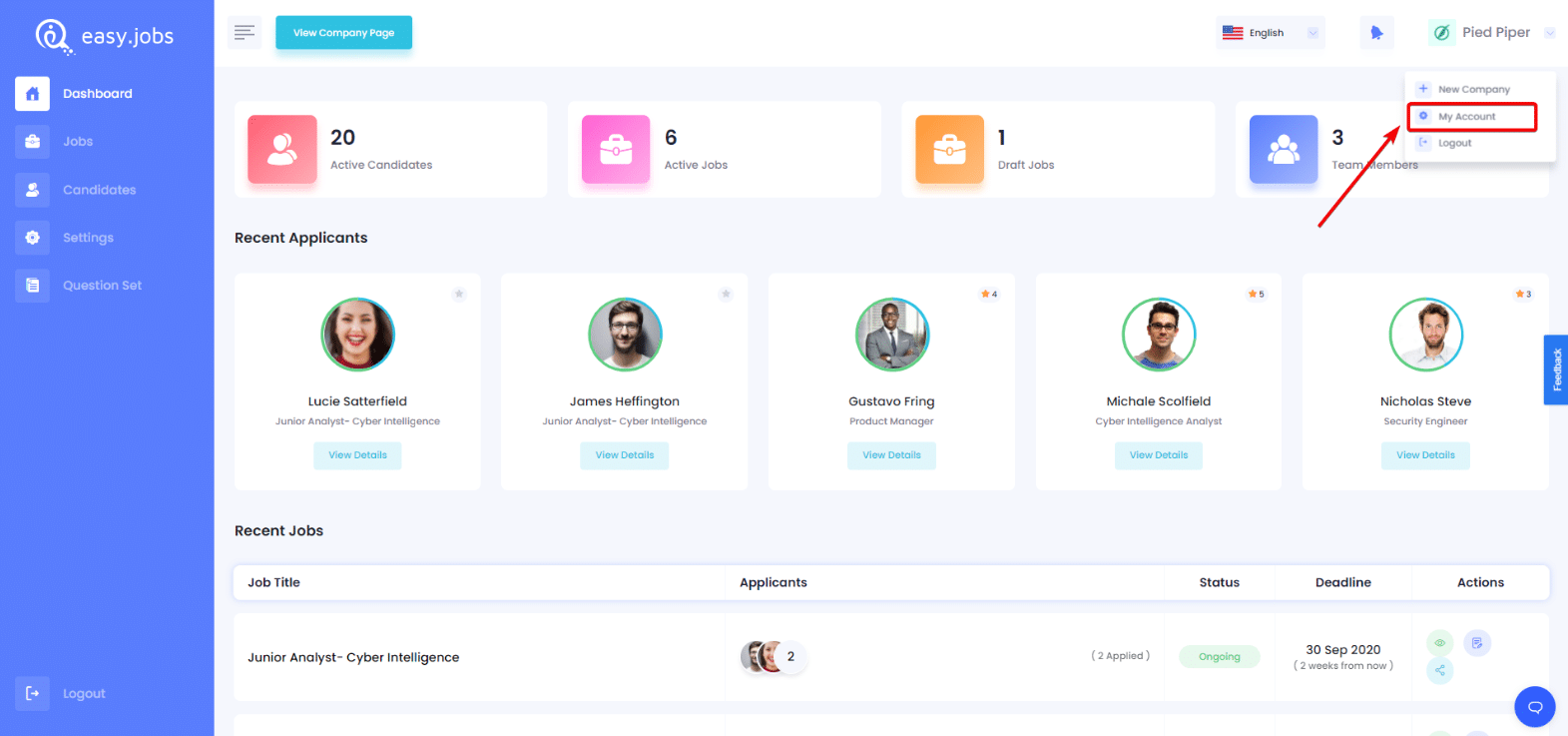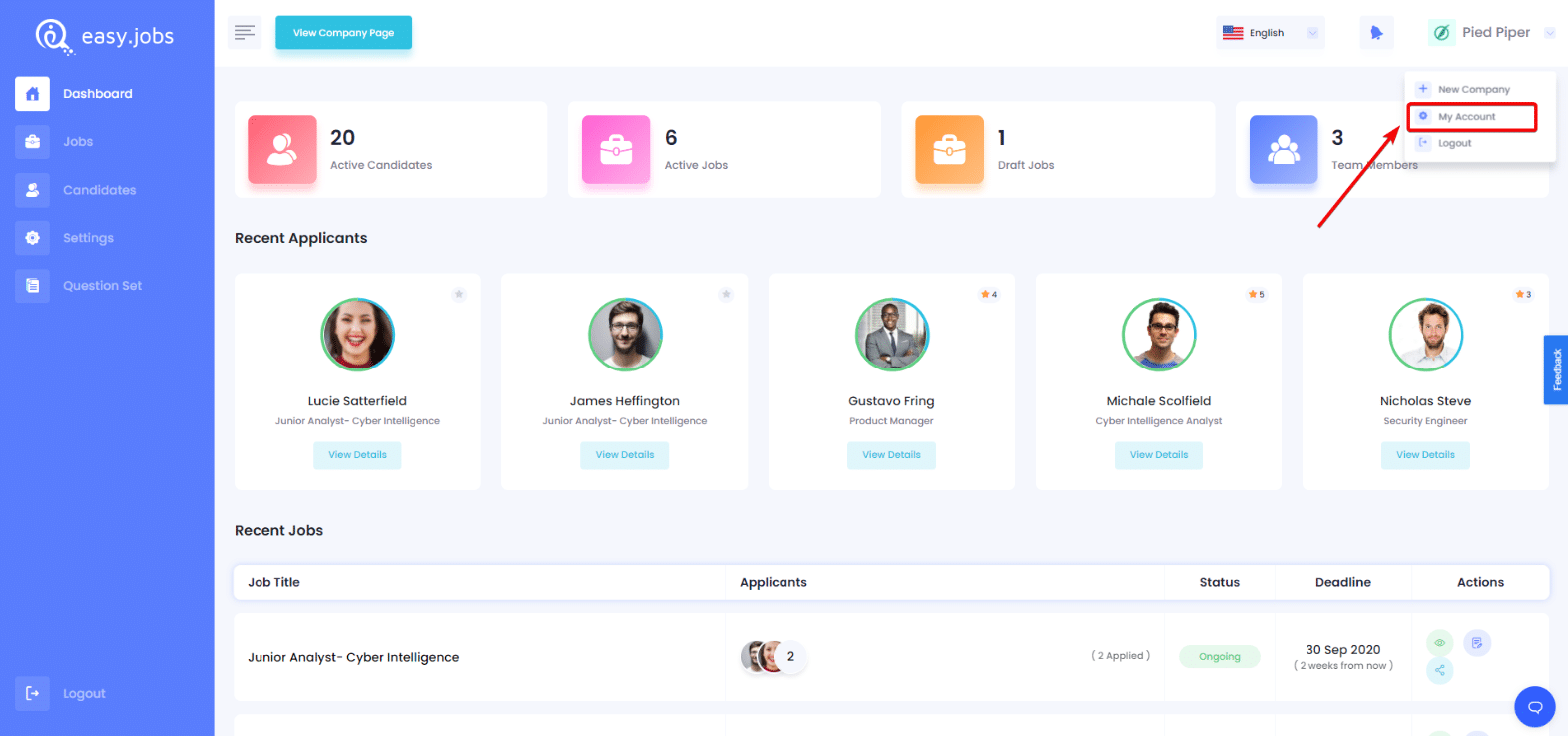 Step 2: View Your Billing Details #
It will take you to this page from where you need to click on the 'Billing' option from the left side menu bar. After that, you will be able to view your billing information.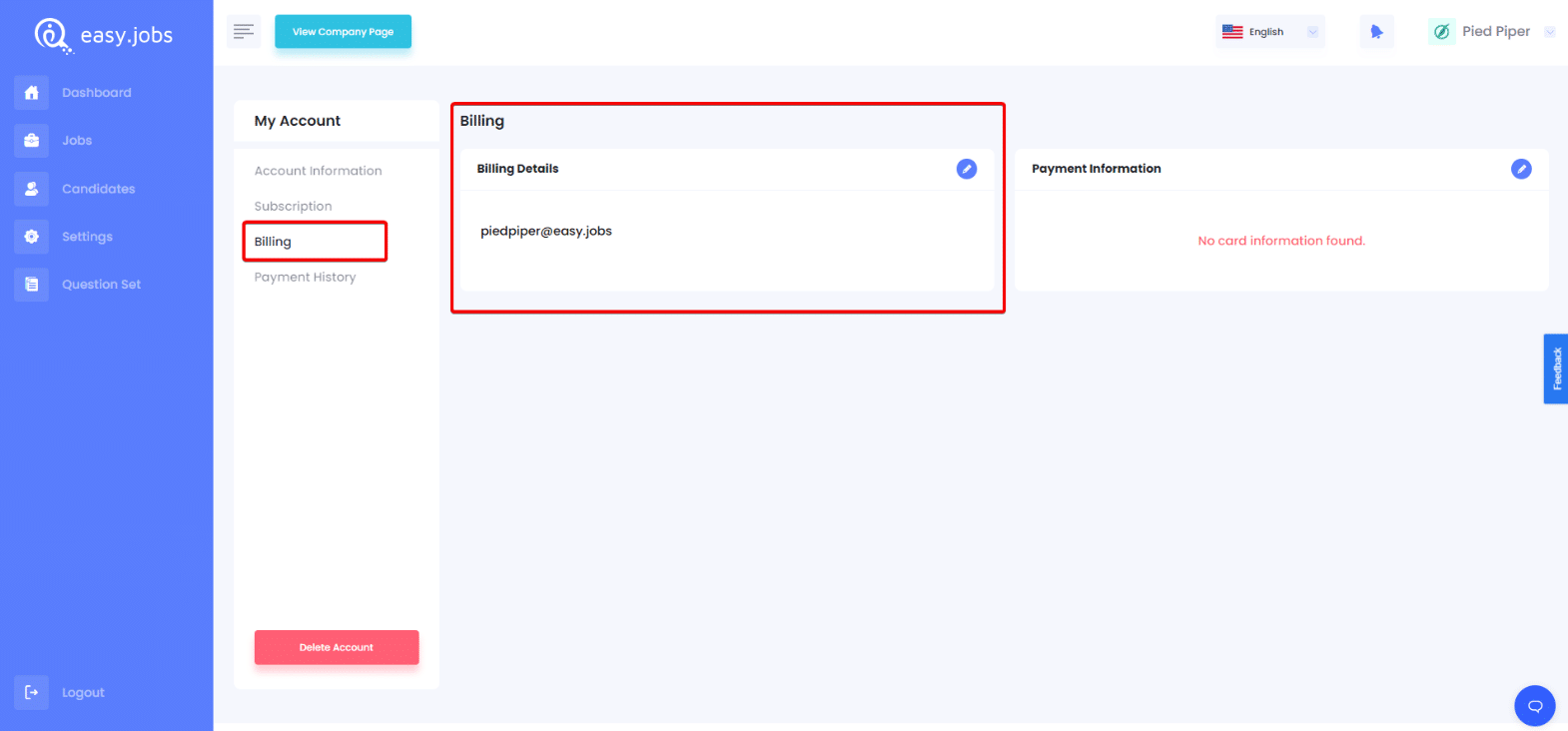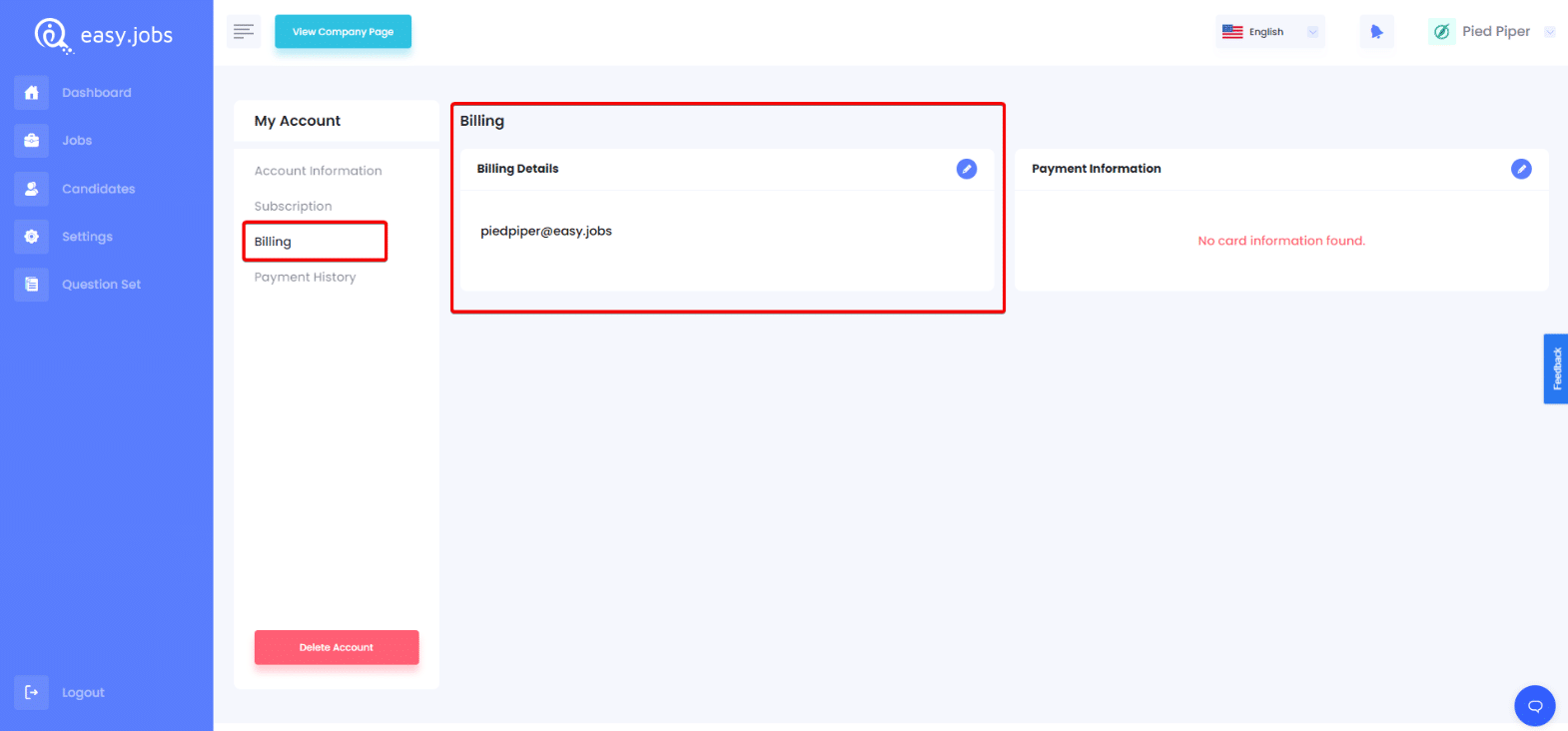 Ecco come puoi check billing details in Easy.Jobs.

Se hai bisogno di aiuto, sentiti libero di farlo Contattaci o unisciti al nostro Comunità di Facebook per entrare in contatto con noi.