Easy.Jobs lets you easily change brand colors for your company's profile.Check out these guidelines below to learn how to change brand colors in Easy.Jobs.
Step 1: Configure Photos & Colors Settings In Easy.Jobs  #
Login to your Easy.Jobs account and navigate to Settings→ Photos & Colors.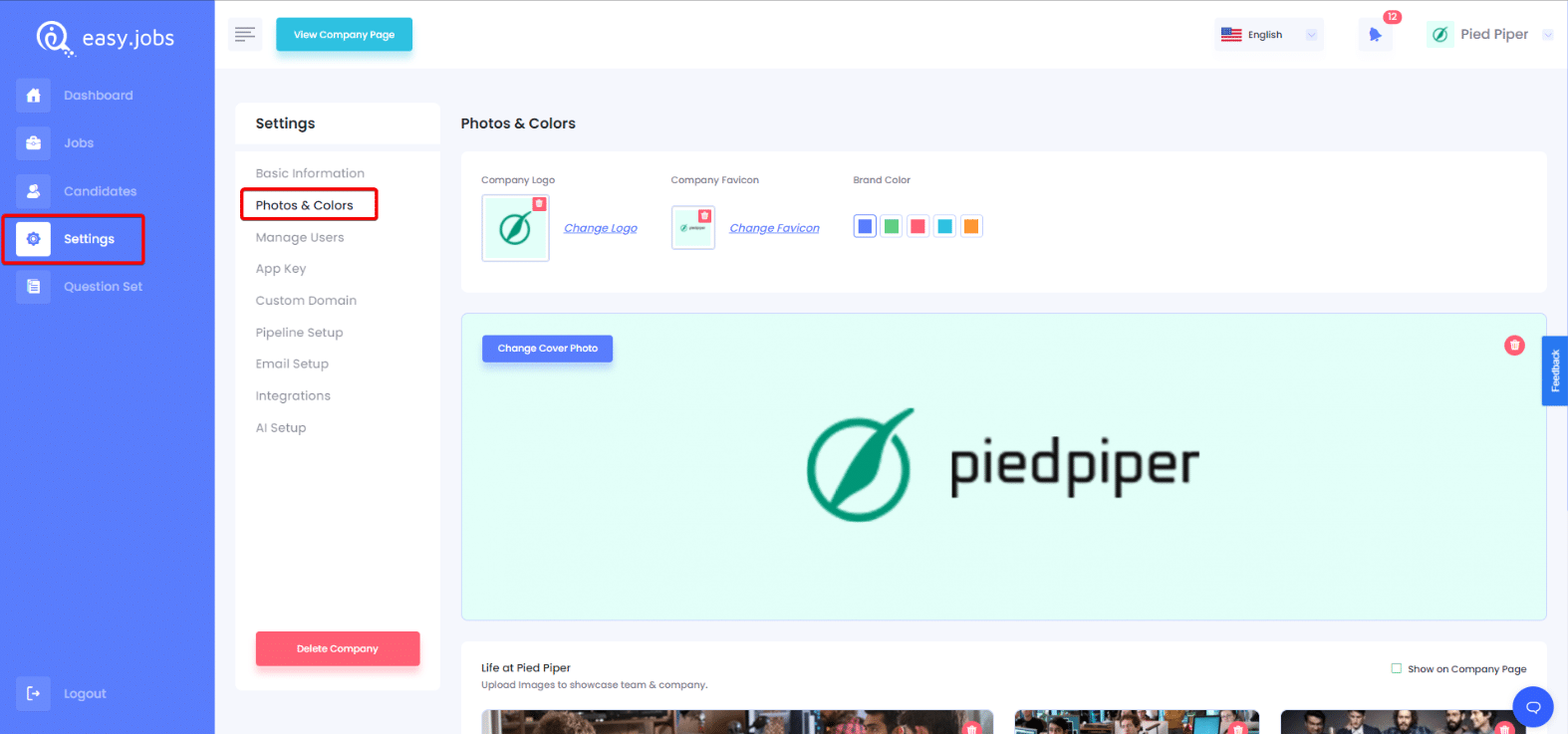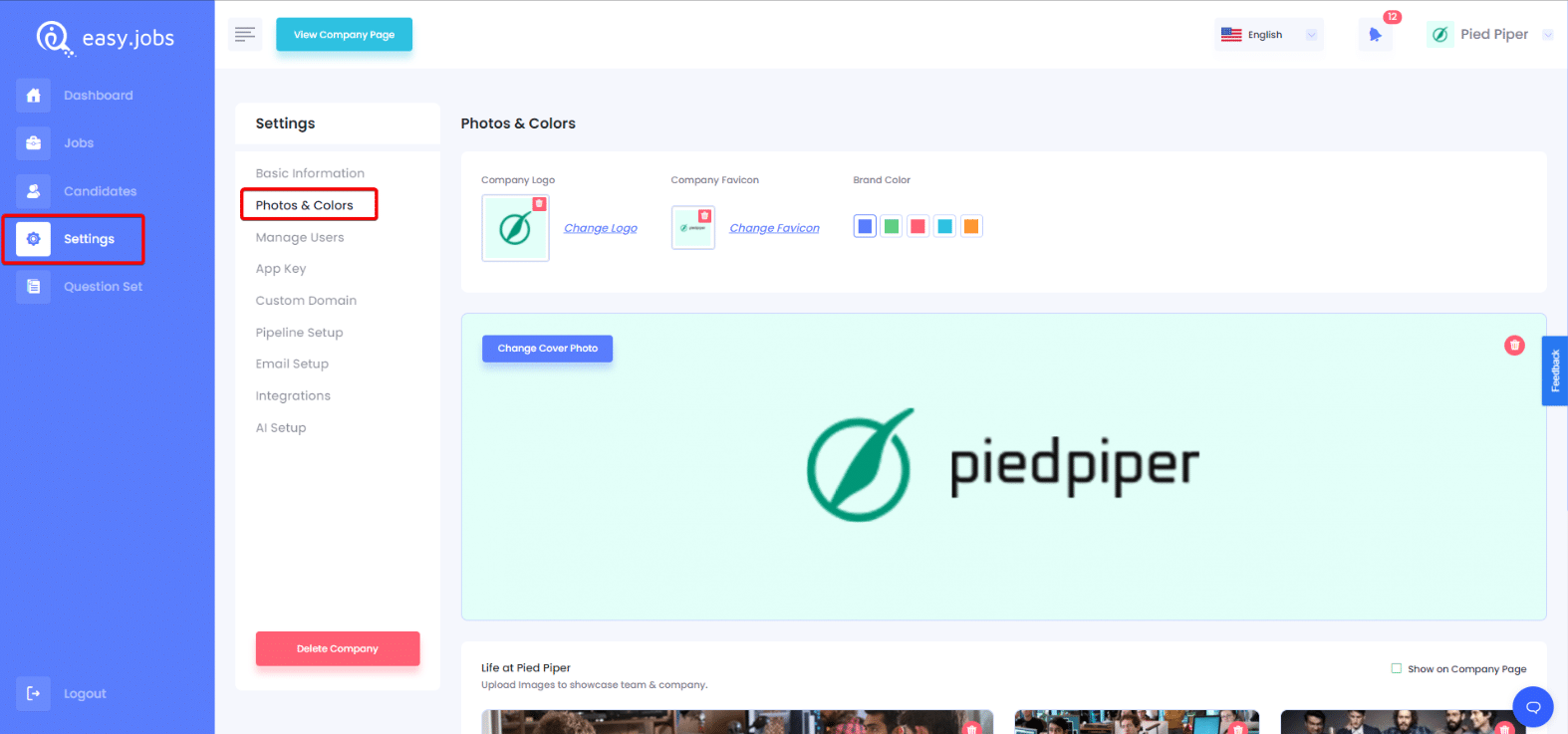 Step 2: Set Desired Brand Colors For Your Company #
After that, you will see an option to change 'Brand Colors' from where you will be able to select the colors for your brand.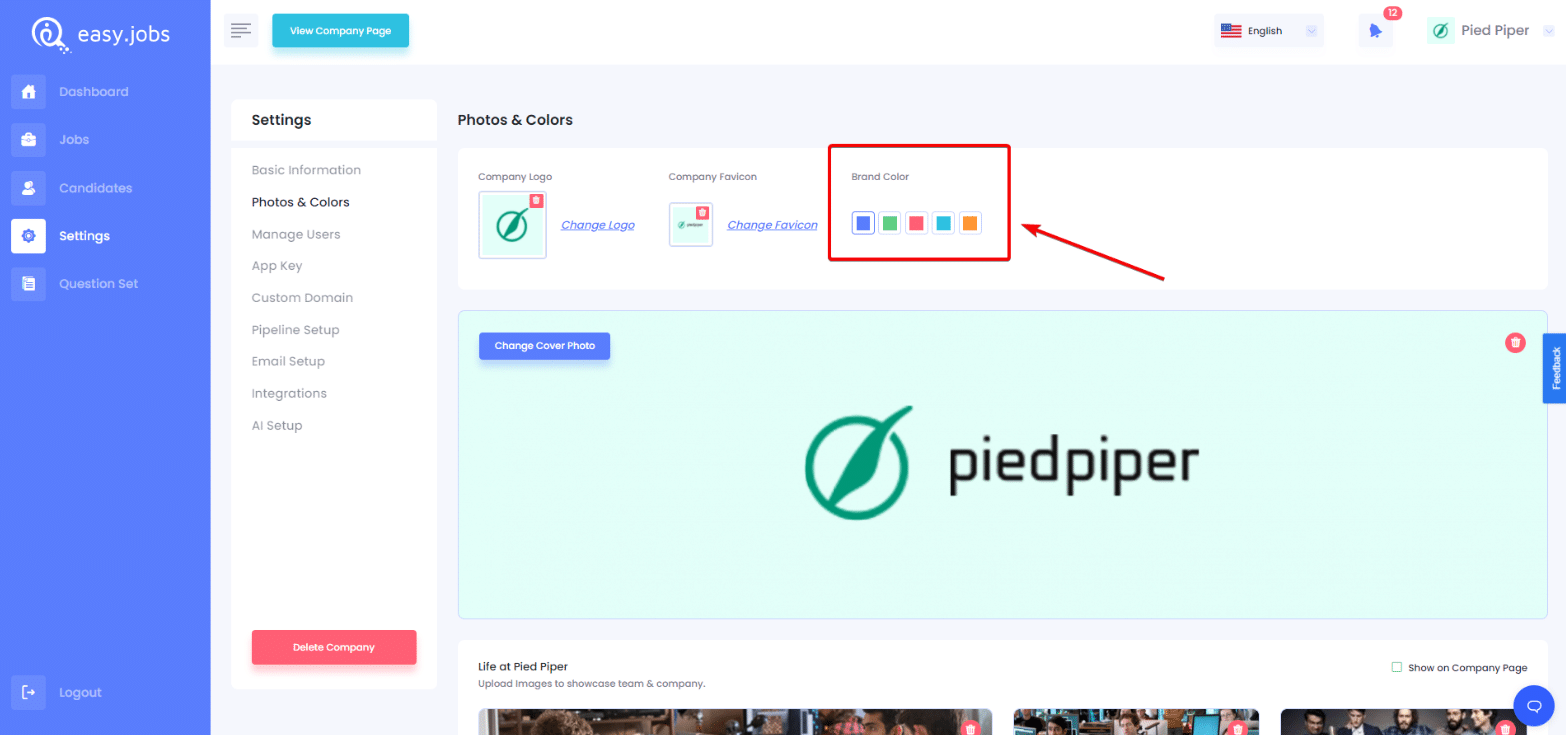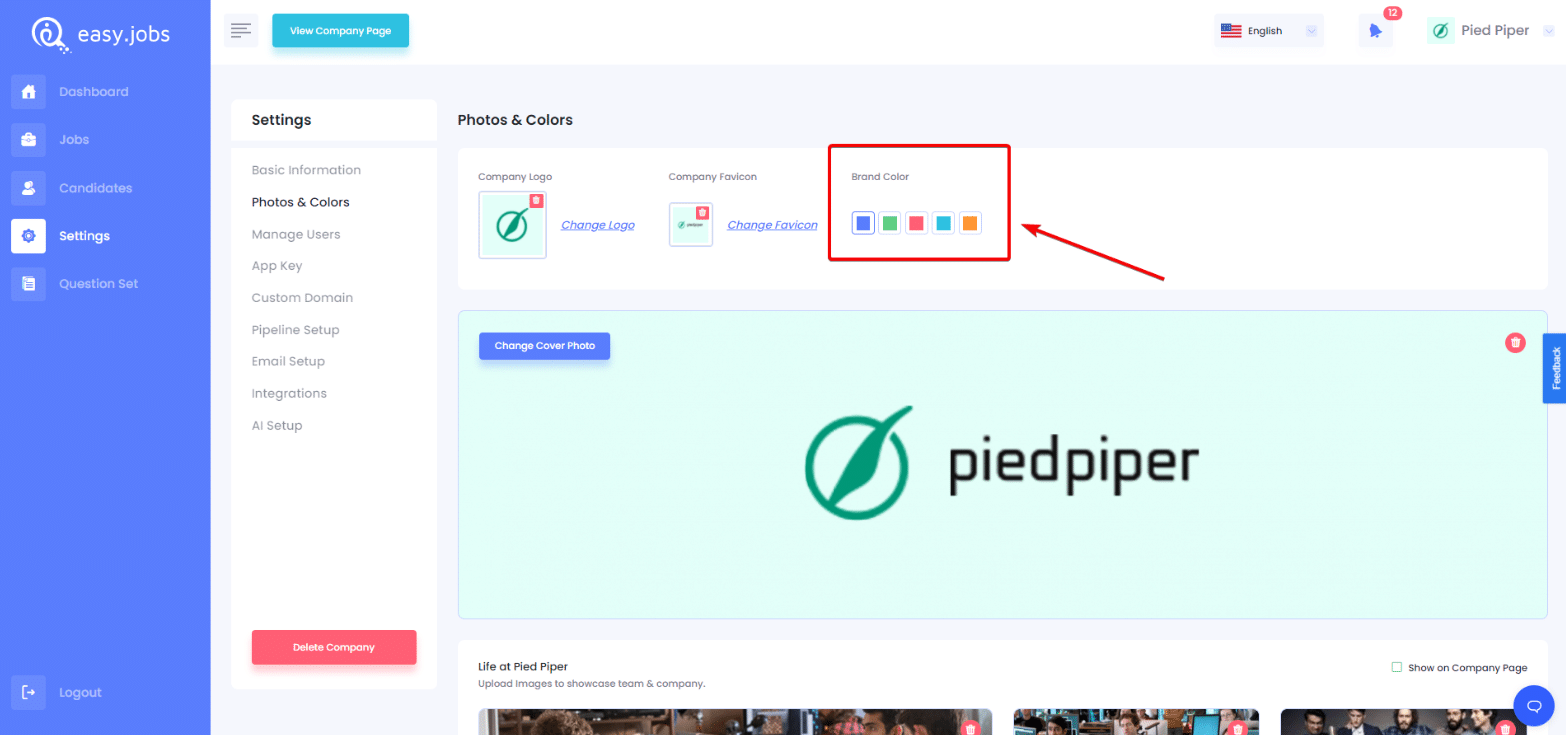 Step 3: Confirm And Save Your Changes #
After choosing your preferred brand colors, a confirmation popup will appear on the screen. Click 'Sì' to confirm and save your changes.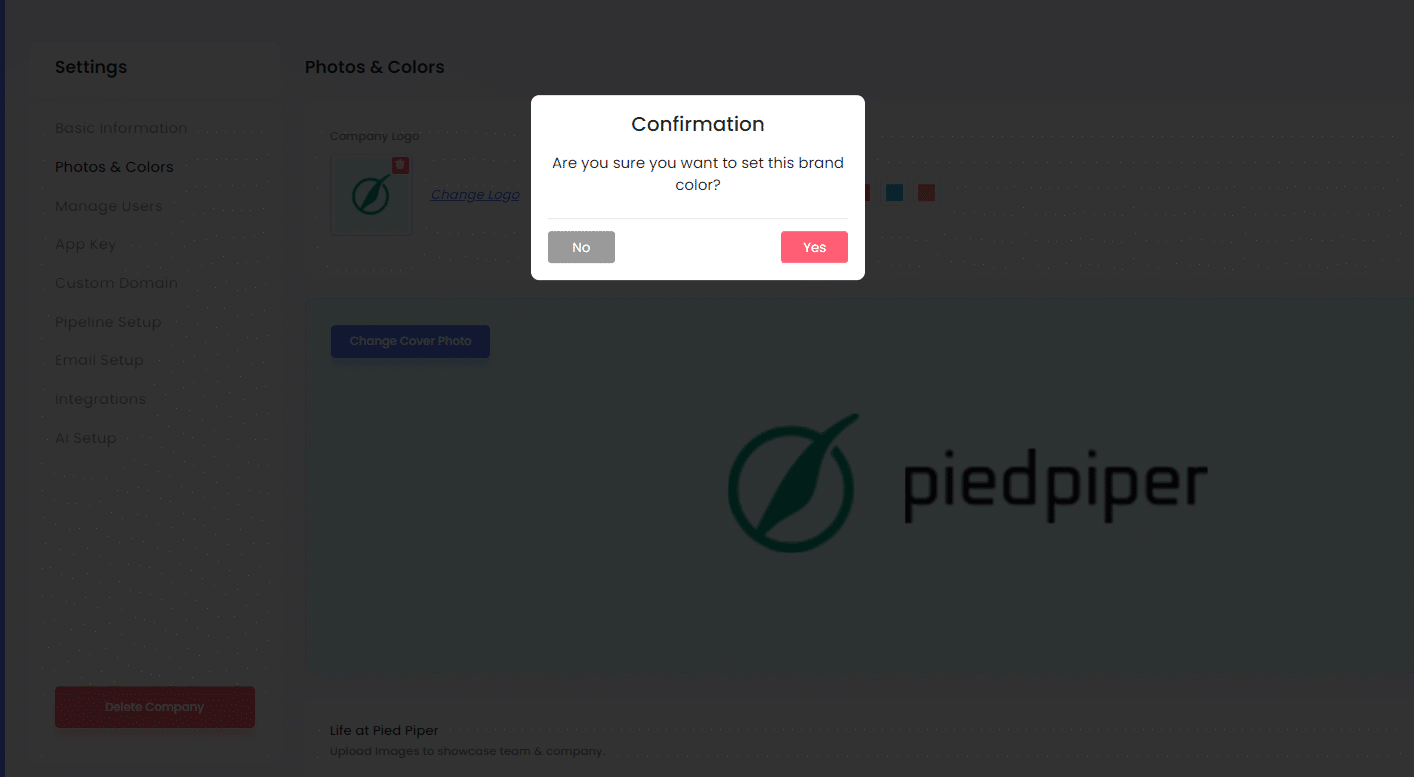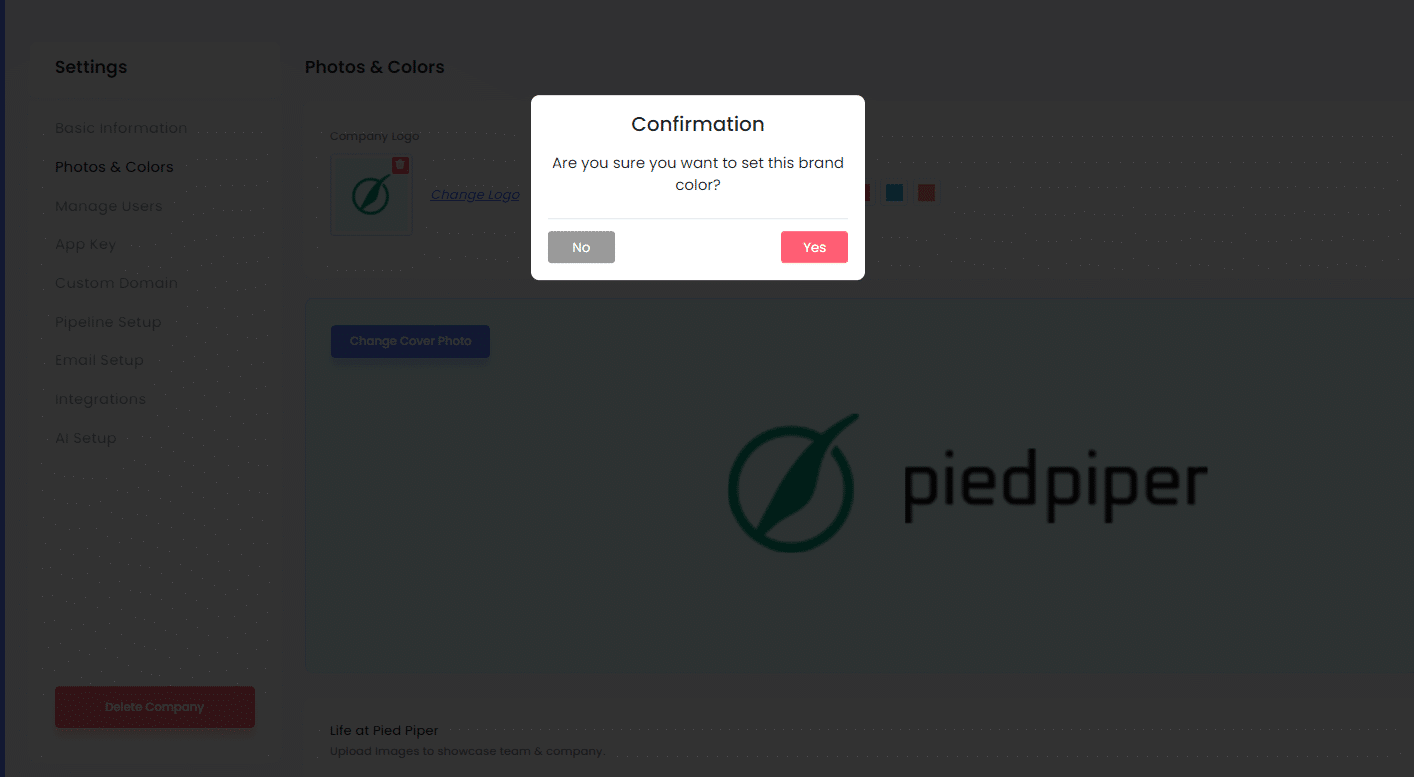 Se hai seguito tutti i passaggi, congratulazioni! Tu hai con successo changed brand colors in Easy.Jobs.
Se hai bisogno di aiuto, sentiti libero di farlo Contattaci o unisciti al nostro Comunità di Facebook per entrare in contatto con noi.