Easy.Jobs lets you save notes about a candidate as draft so that you can add comments about the candidate, and make changes at a later time. Check out these guidelines below to learn how to save notes as draft in Easy.Jobs.
Passaggio 1: gestisci i dettagli del candidato in Easy.Jobs #
Accedi al tuo account Easy.Jobs e vai a 'Candidates' from your dashboard. Clicca sul 'Visualizza dettagli' option for the candidate you want to save notes about.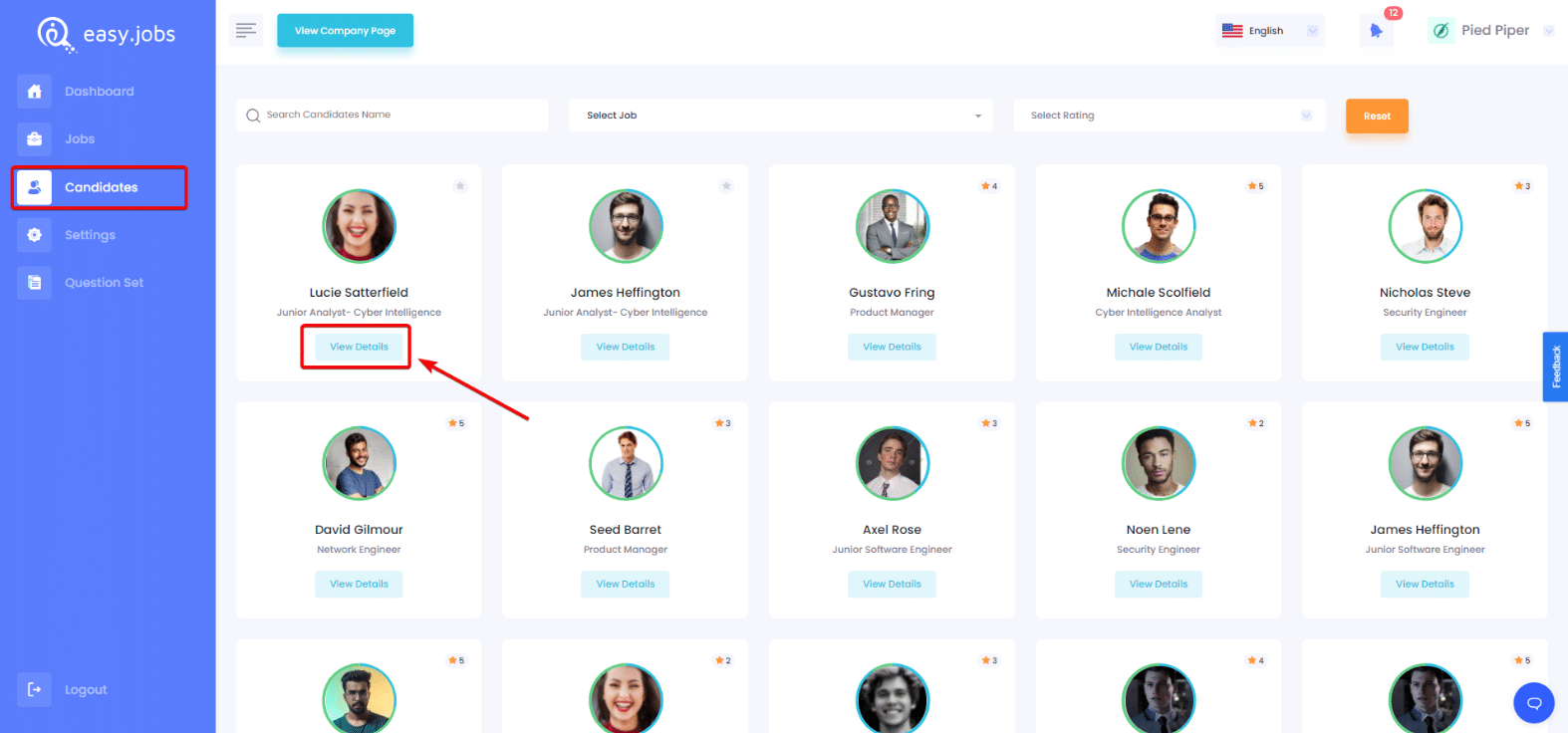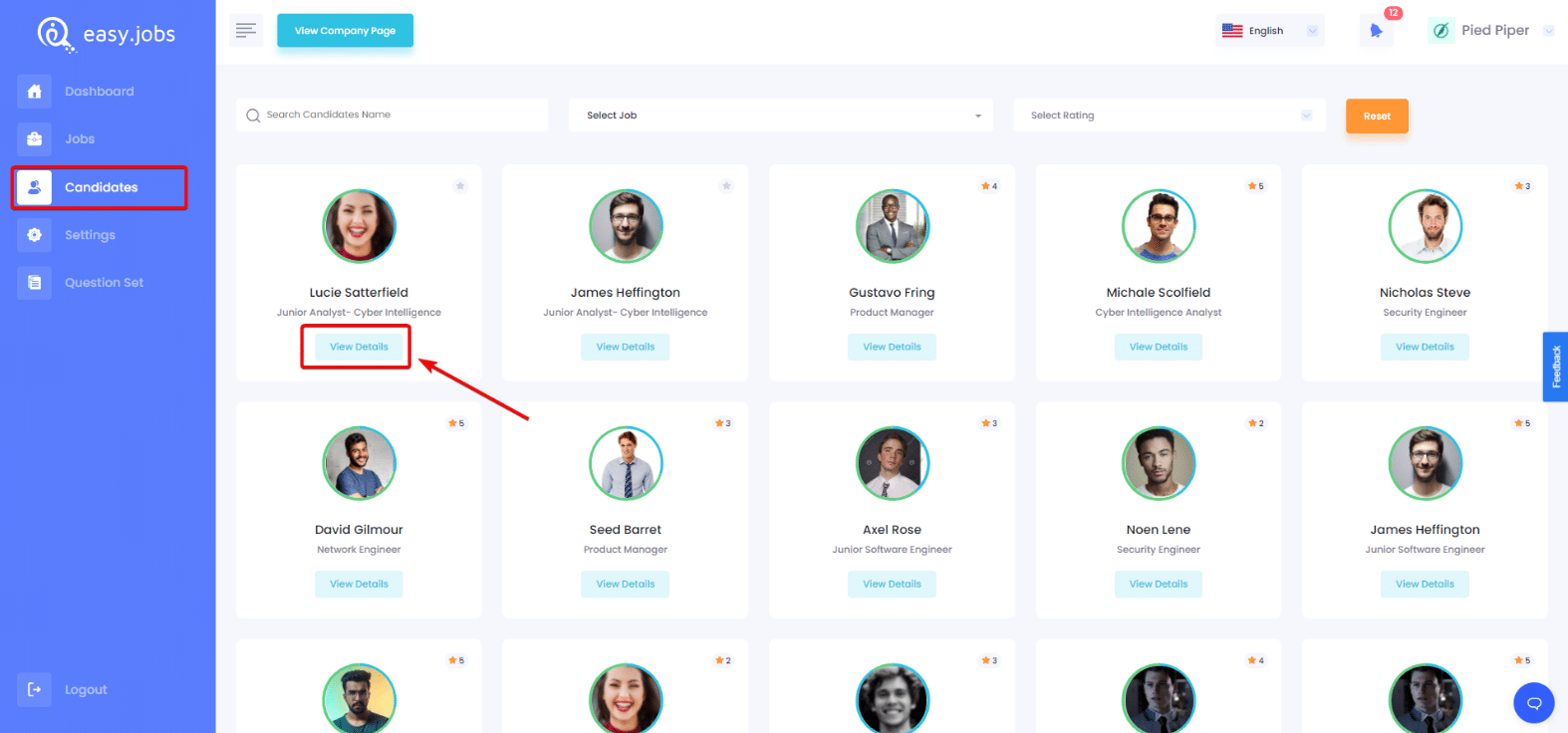 It will take you to this page from where you're able to see a' Notes Box'. From here you are able to write notes about this particular candidate.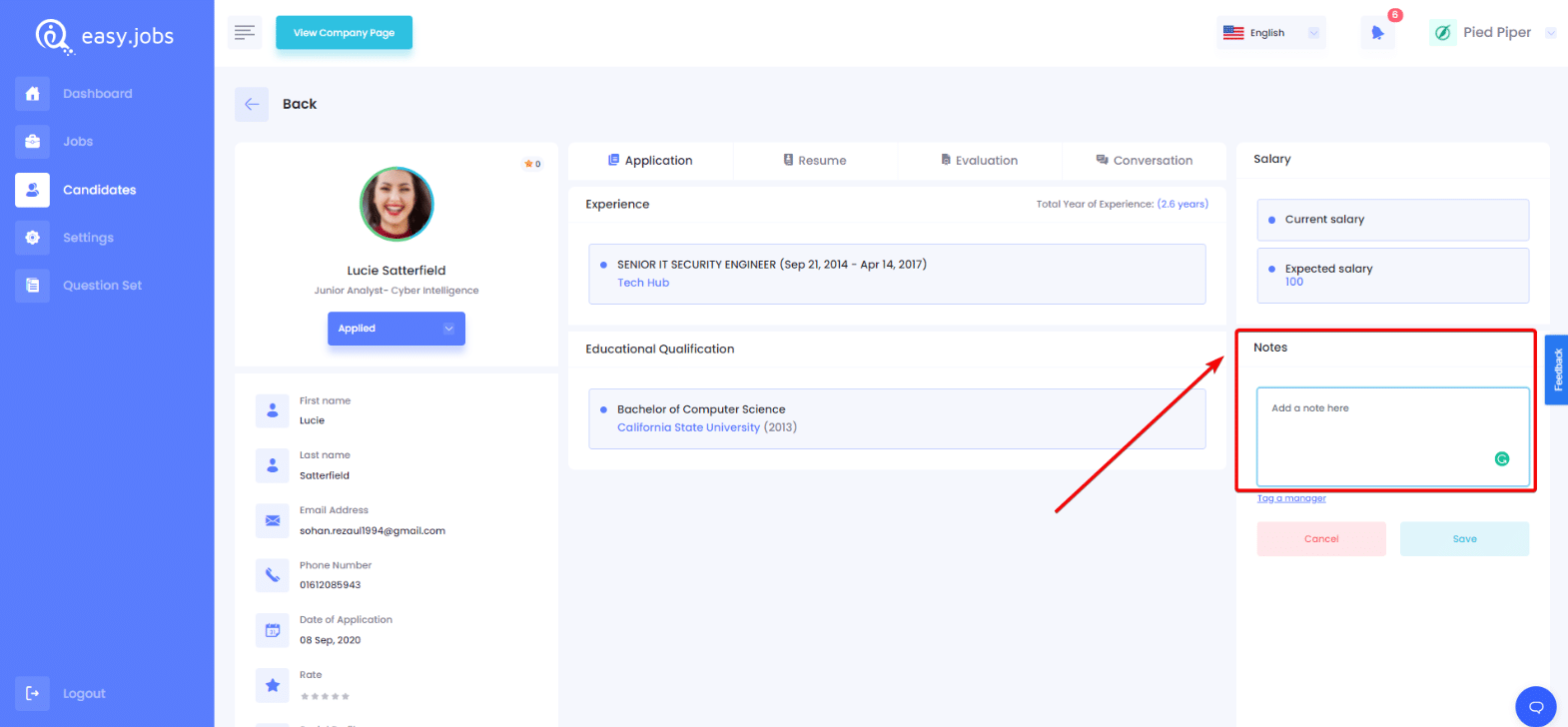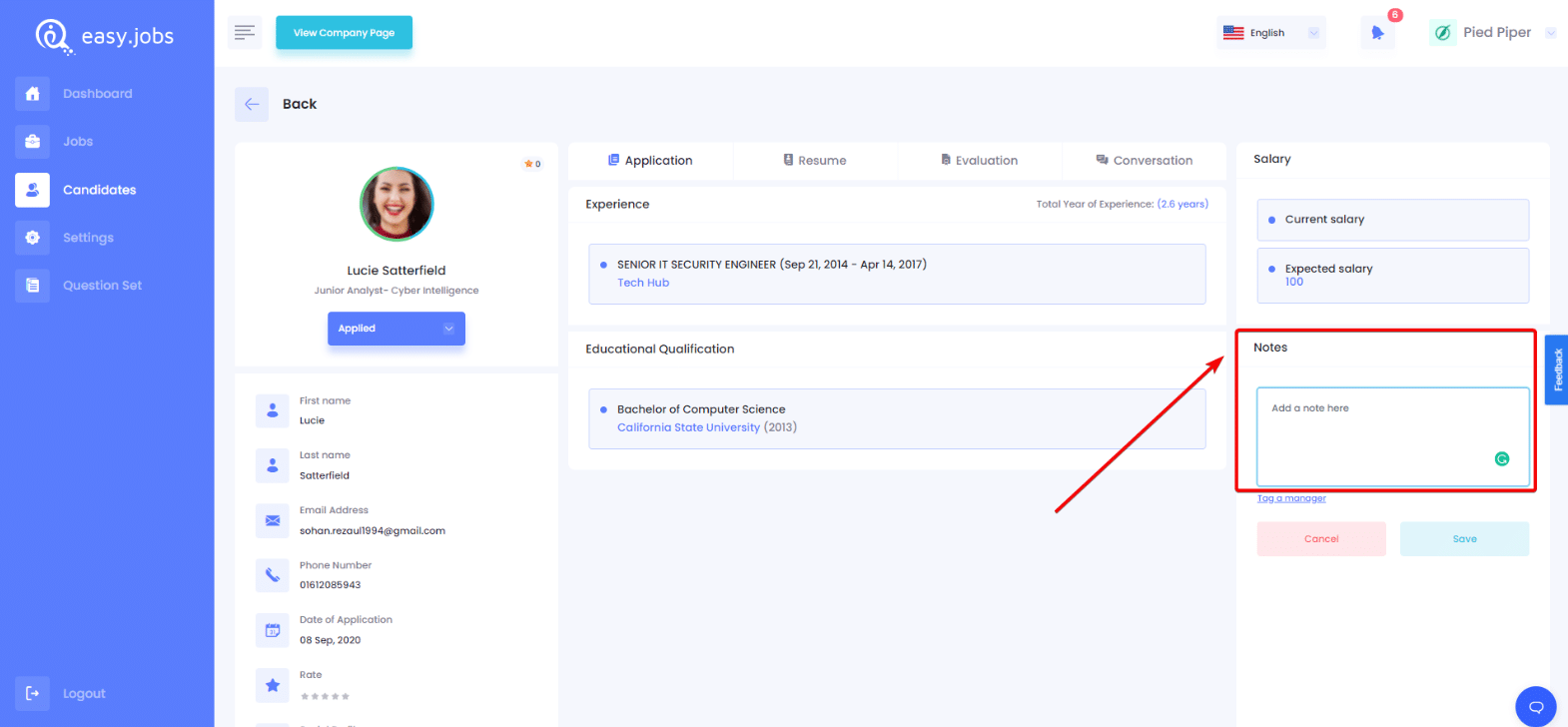 Step 2: Save Your Notes As Draft #
If you write something inside the text box under the 'Notes' section and leave the page, your notes will be automatically saved.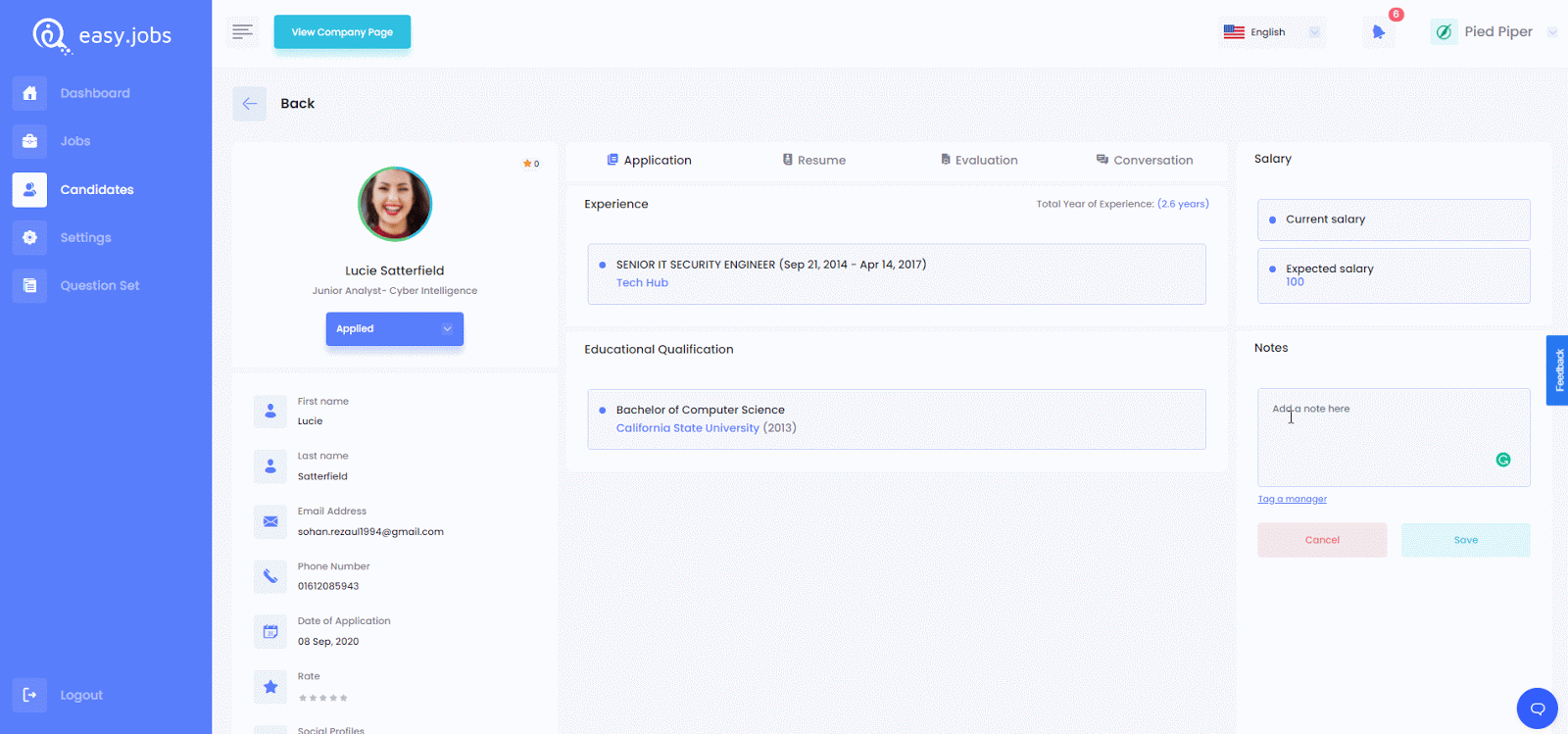 This is how you will be able to save notes as draft in Easy.Jobs.

Se hai bisogno di aiuto, sentiti libero di farlo Contattaci o unisciti al nostro Comunità di Facebook per entrare in contatto con noi.