Easy.Jobs comes with a very useful feature that lets you send job invitation links to a candidate via email so they can apply to a particular job in your organization. This is helpful if you want a specific candidate to apply for a vacant position in your team. Follow these instructions given below to learn how to do this.
How To Send Job Invitation Link To Candidates In Easy.Jobs? #
From your Easy.Jobs dashboard, head over to the 'Arbeitsplätze' tab and click on the "Kandidaten" option for any job as shown below.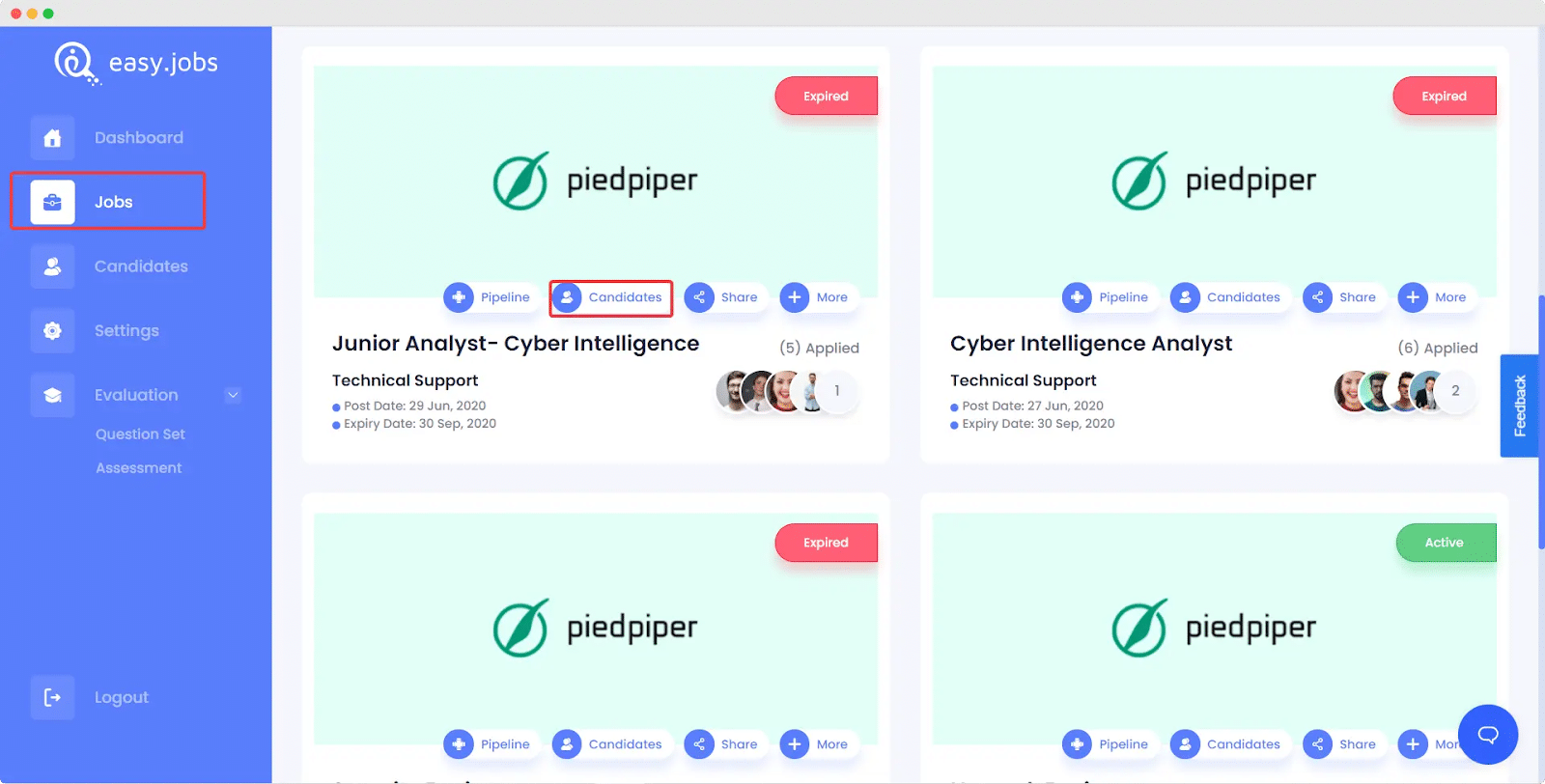 This will redirect you to a new page where you can see all the candidates who have already applied for the job. Click on the 'Mehr' button from the top right corner and choose 'Invite Candidate' from the list of options in the drop down menu as shown below. Enter the candidate's email address and click on the 'Invite' button to send them the job invitation link.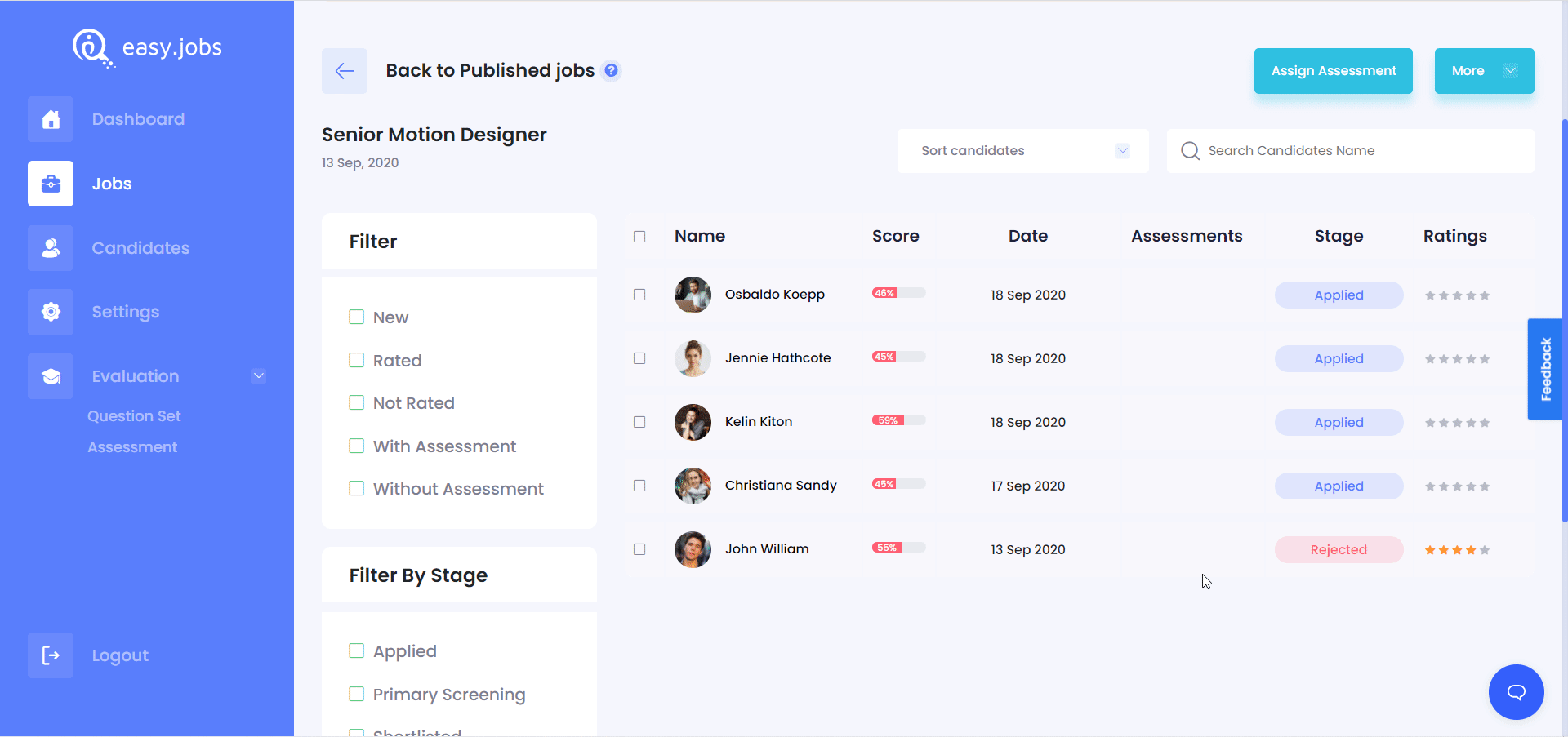 If the candidate accepts the invitation to apply to your job post, their name will be automatically removed from this list. If you want to resend your invitation, just click on the button shown below.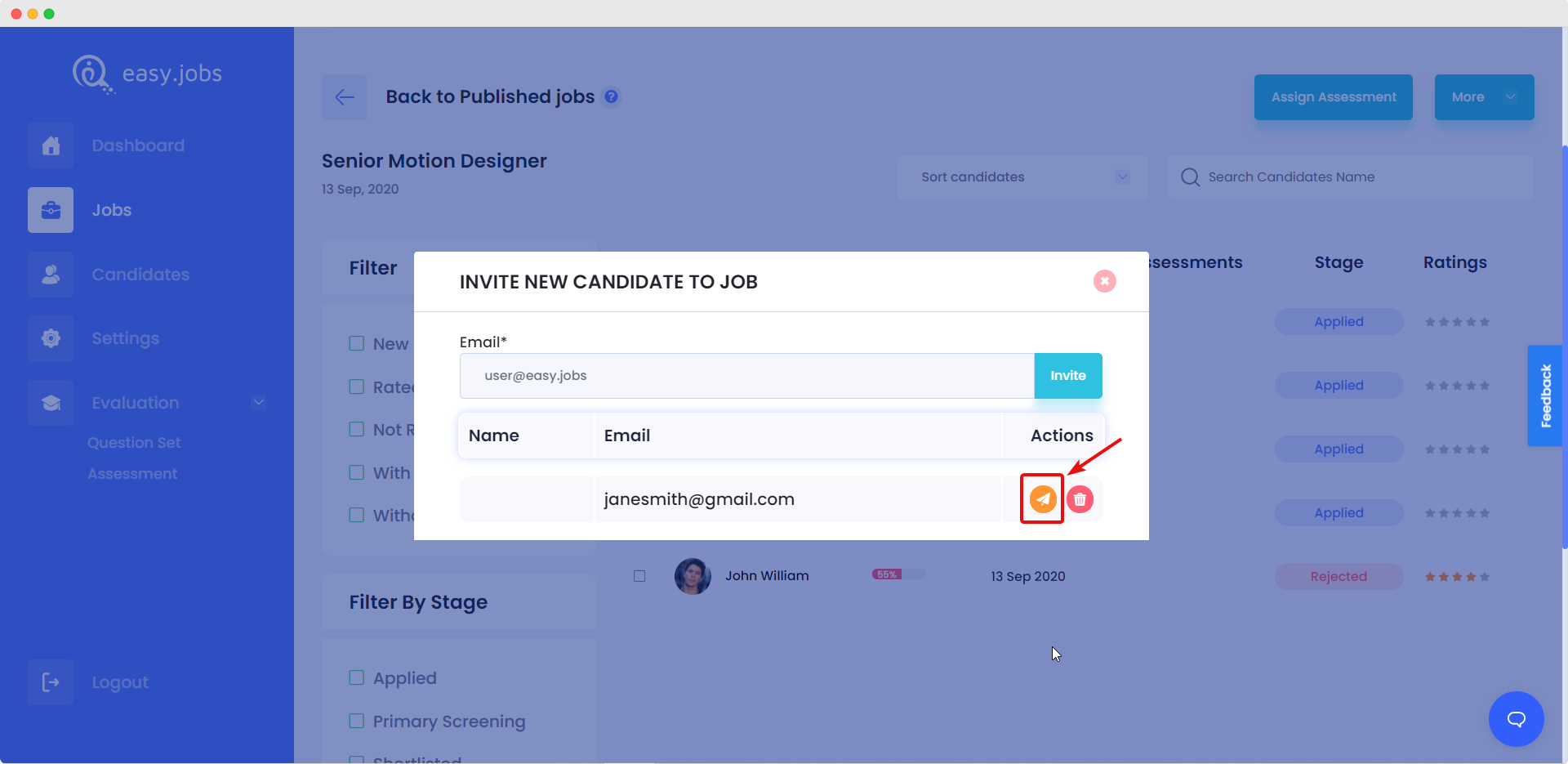 With these simple and easy steps, you can send job invitation links to candidates from Easy.Jobs. 
Wenn Sie auf Schwierigkeiten stoßen, wenden Sie sich bitte an kontaktiere uns for further assistance, or join our Facebook-Community.