Sie können Benutzerbenachrichtigungen in aktualisieren easy.jobs Einfach zu steuern, welche Benachrichtigungen Ihre Teammitglieder oder Benutzer erhalten sollen. Befolgen Sie diese schrittweisen Richtlinien, um zu erfahren, wie es geht update user notifications settings with your easy.jobs account.
Step 1: Manage Users From easy.jobs Dashboard #
Log in to your easy.jobs account and click on the notification icon appearing at the top right corner of your easy.jobs dashboard. From there, click on 'My Notification Settings' to access your notification settings.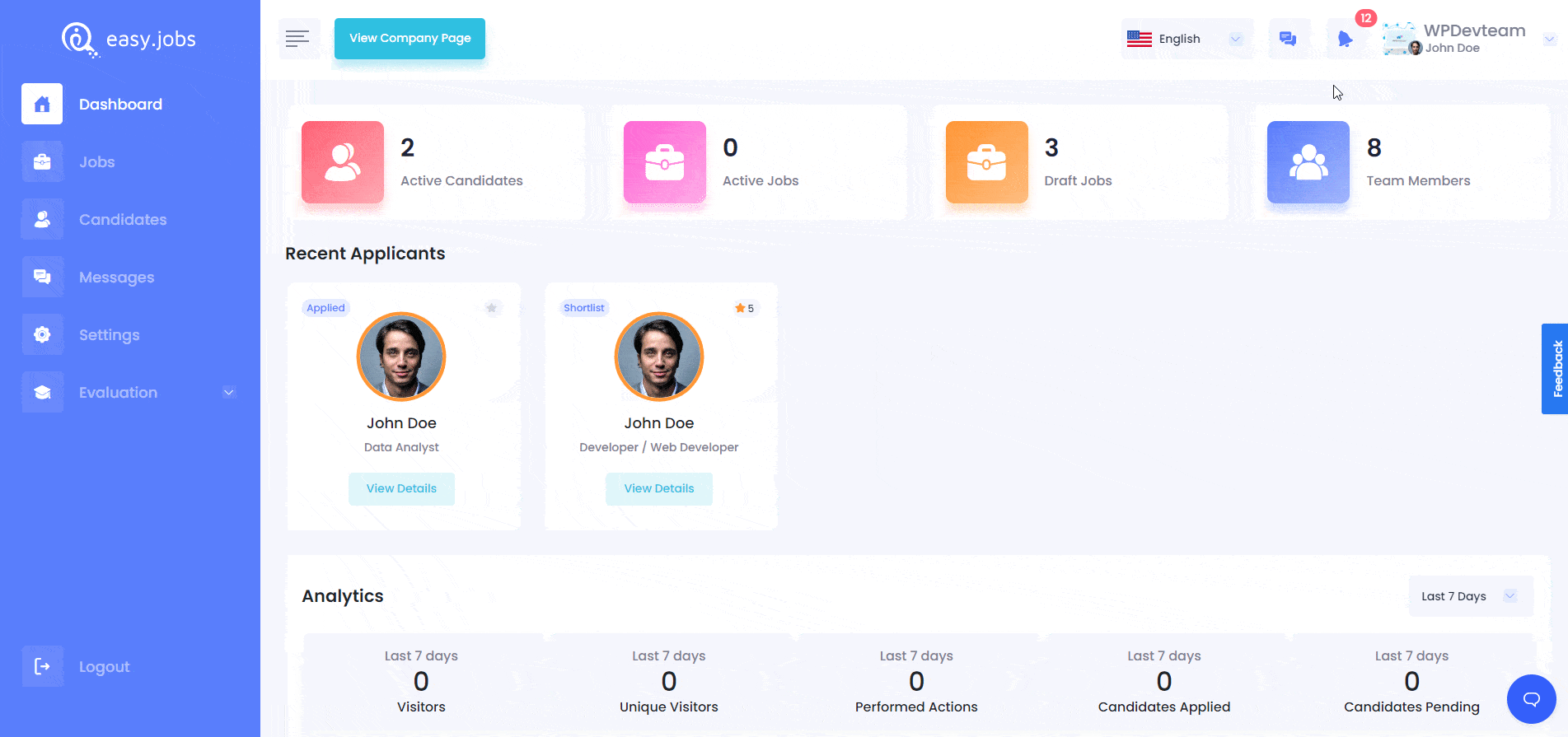 Step 2: Update User Notification Settings
On clicking the 'My Notifications Settings', a new settings panel will open from where you can configure user notifications

. You can configure the alerts for various situations according to your preferences, and choose whether to receive push notifications or emails. All you need to do is to toggle the buttons you want to enable notifications for. 

#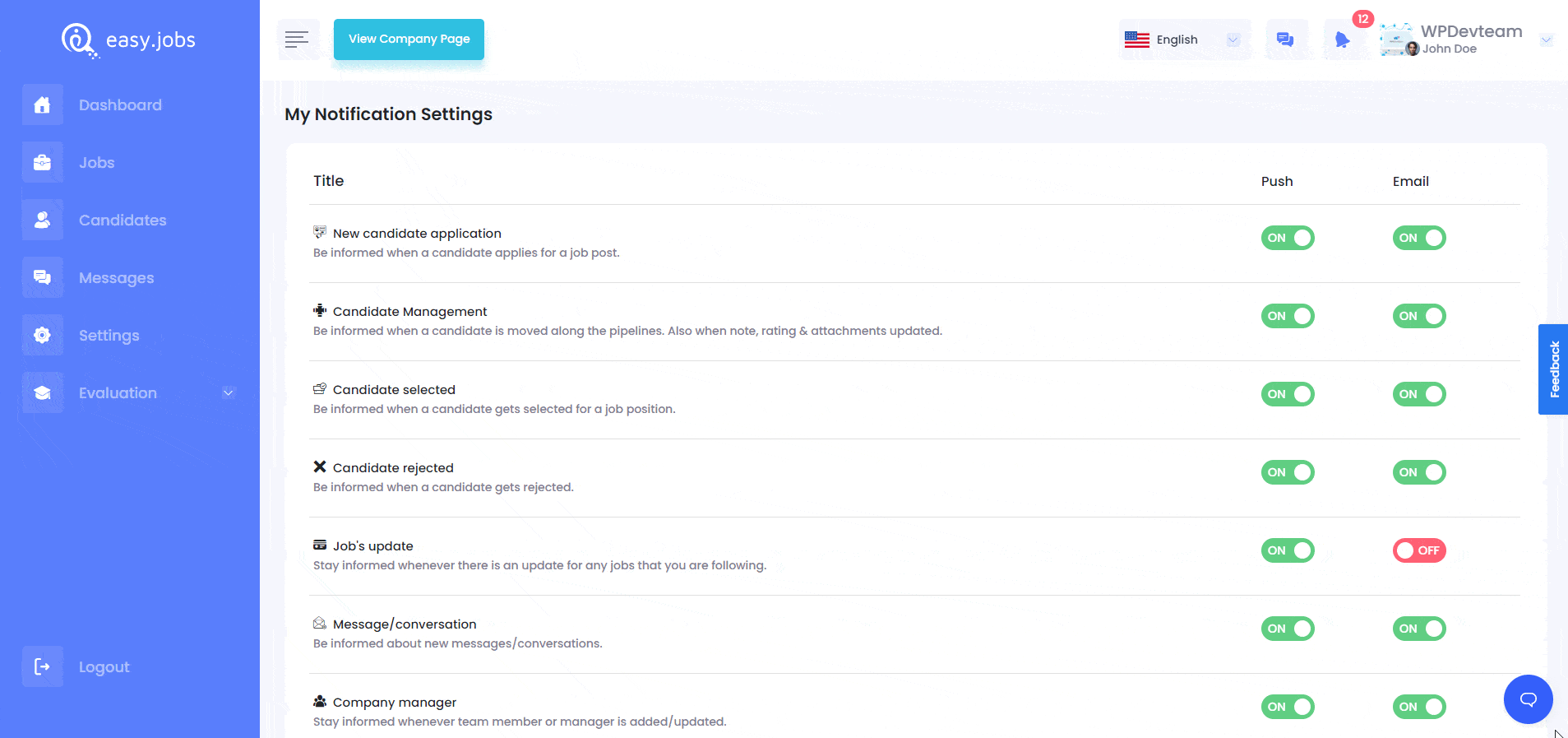 This is how easily you will be able to Aktualisieren Sie Benutzerbenachrichtigungen in easy.jobs.

Wenn Sie Hilfe benötigen, wenden Sie sich bitte an kontaktiere uns oder mach mit bei uns Facebook Community mit uns in Verbindung treten.