Check out this guideline below to learn how to communicate with Candidates in easy.jobs:
Schritt 1: Klicken Sie zunächst auf Kandidaten from your easy.jobs dashboard. From here, you will be able to view all the people who have applied to your job postings.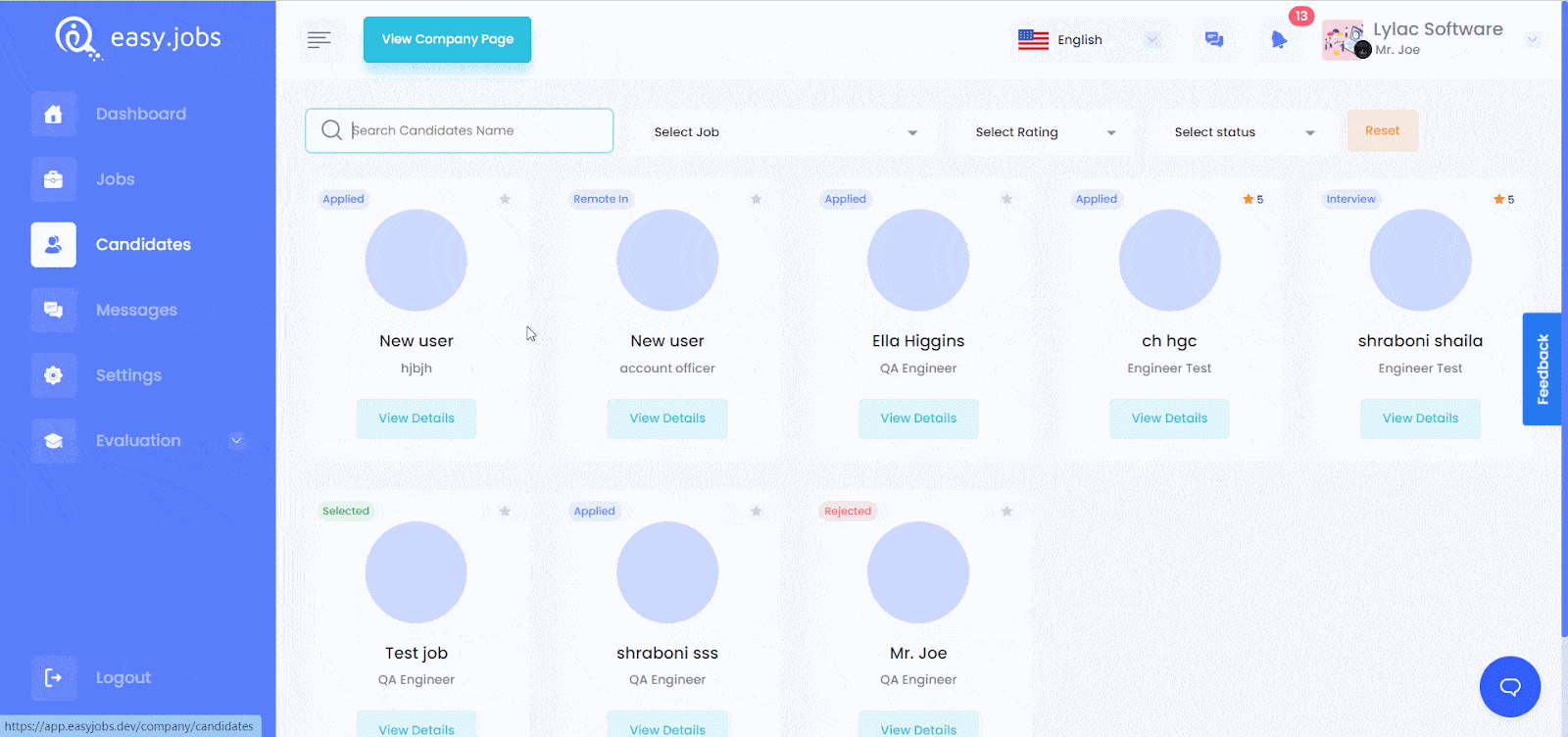 Schritt 2: Now, click on the 'View Details' button with whom you want to communicate.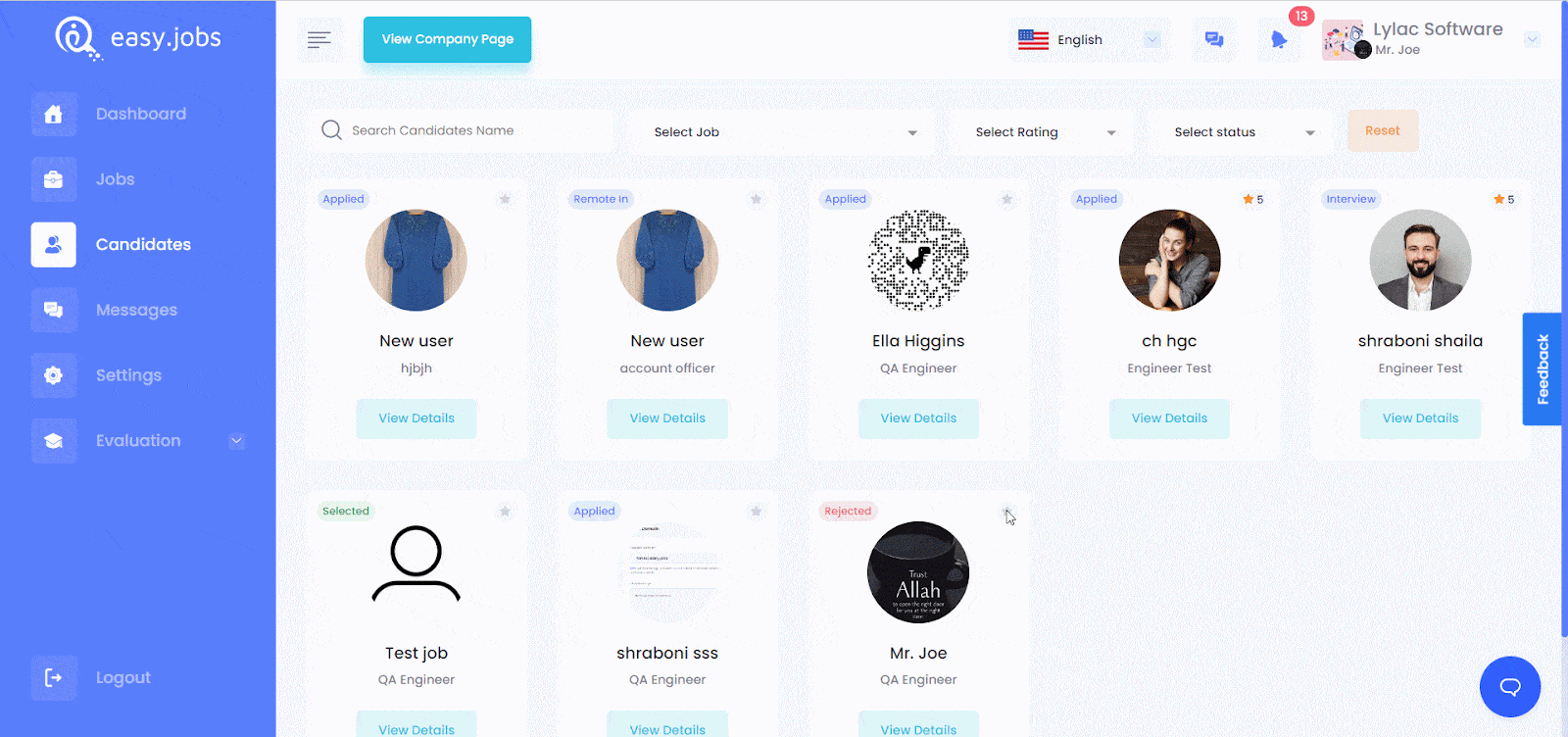 Schritt 2: Click on the conversation tab to communicate with your candidates. Type your message and hit the 'Send' Taste.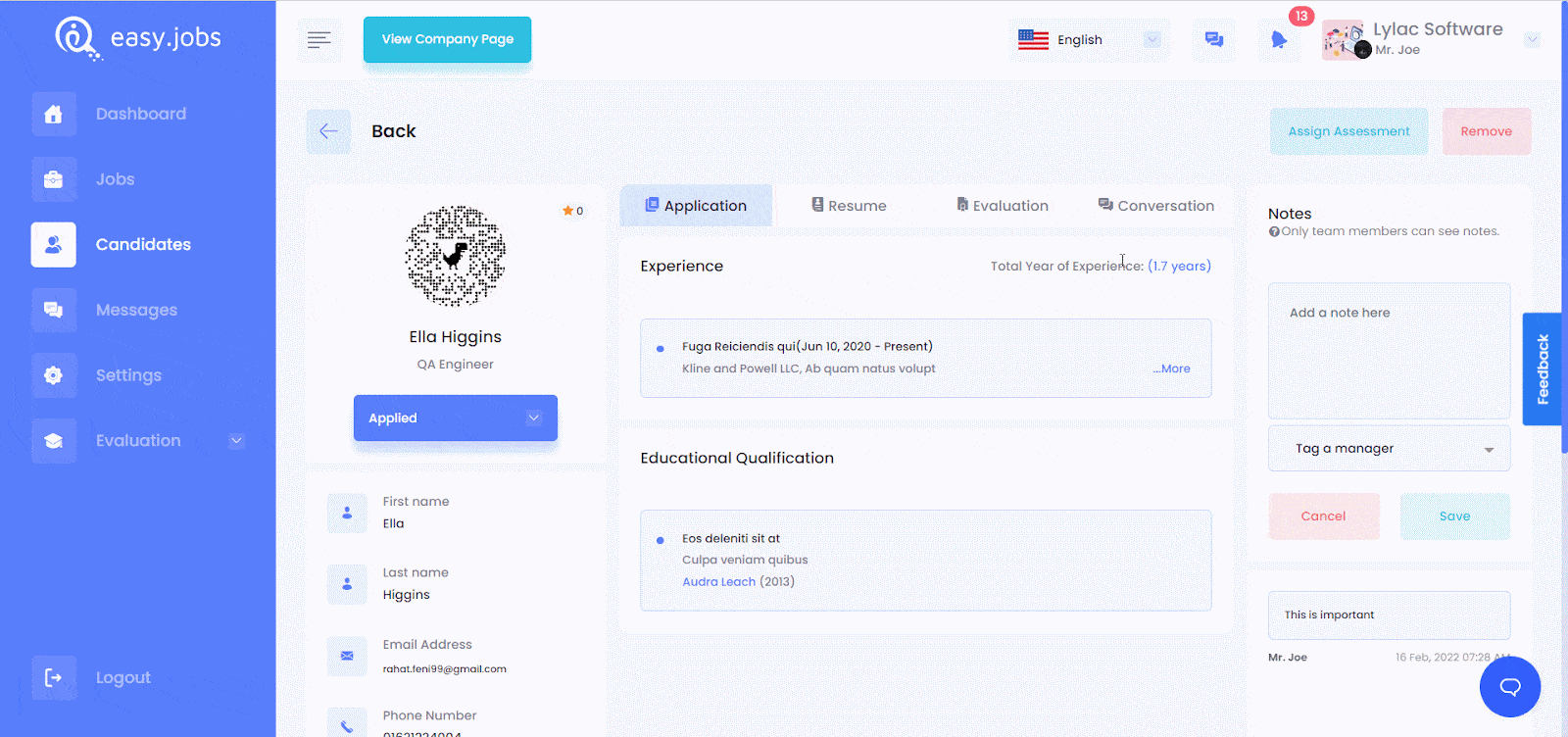 This is how you can send messages to candidates and communicate on your way of hiring people. If you need any help, feel free to kontaktiere uns oder mach mit bei uns Facebook-Community um mit anderen Firmeninhabern wie Ihnen in Kontakt zu treten.