Sie können leicht change or Passwort zurücksetzen for your Easy.Jobs account from your dashboard. Just follow these basic steps given below.
Schritt 1: From your dashboard, click on your profile and then select the 'My Account' option from the drop-down menu. 
Schritt 2: You will be redirected to a new page as shown below. From the Account Information tab, you can see basic details about your Easy.Jobs account. On your right you will a section called 'Change Password'. Enter your current password and your new password in the respective input fields. Afterwards, click on the 'Change Password' button to reset your password in Easy.Jobs.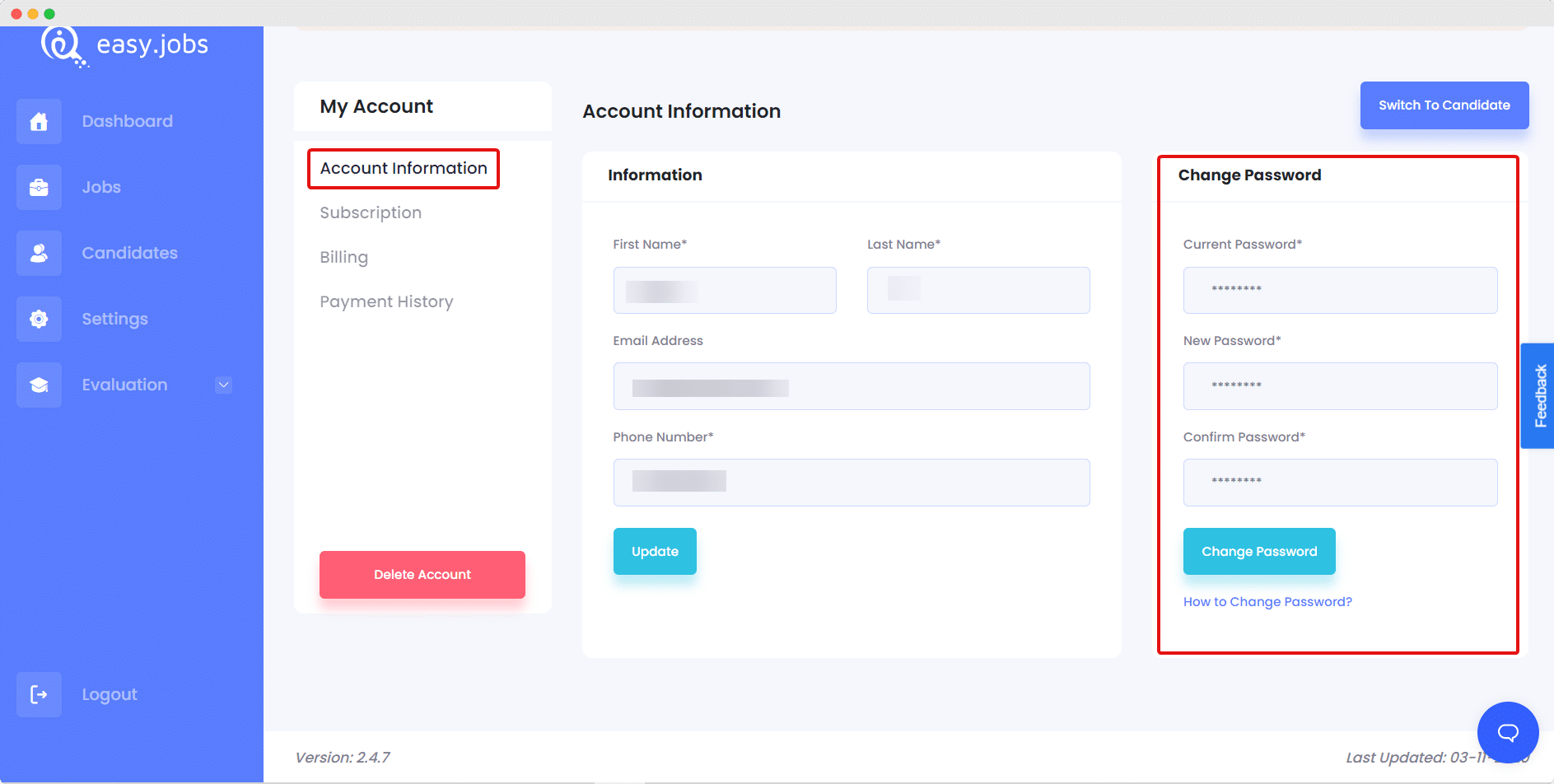 If you have followed all the steps, congratulations! You have successfully reset password in Easy.Jobs.
Wenn du irgendeine Hilfe brauchst, fühlen sich frei kontaktiere uns oder mach mit bei uns Facebook-Community um mit anderen Firmeninhabern wie Ihnen in Kontakt zu treten.