Mit Shortcodes können Sie eine Karriereseite für Ihre WordPress-Site erstellen und Ihre Stellenausschreibungen präsentieren.
Erstellen Sie eine Karriereseite mit easy.jobs #
Verbinden Sie zuerst Ihre easy.jobs Konto bei Ihrer WordPress-Website. When you are done, you can start using shortcodes. You can see the list of all jobs on your easy.jobs account by navigating to easy.jobs→All Jobs→ Published Jobs.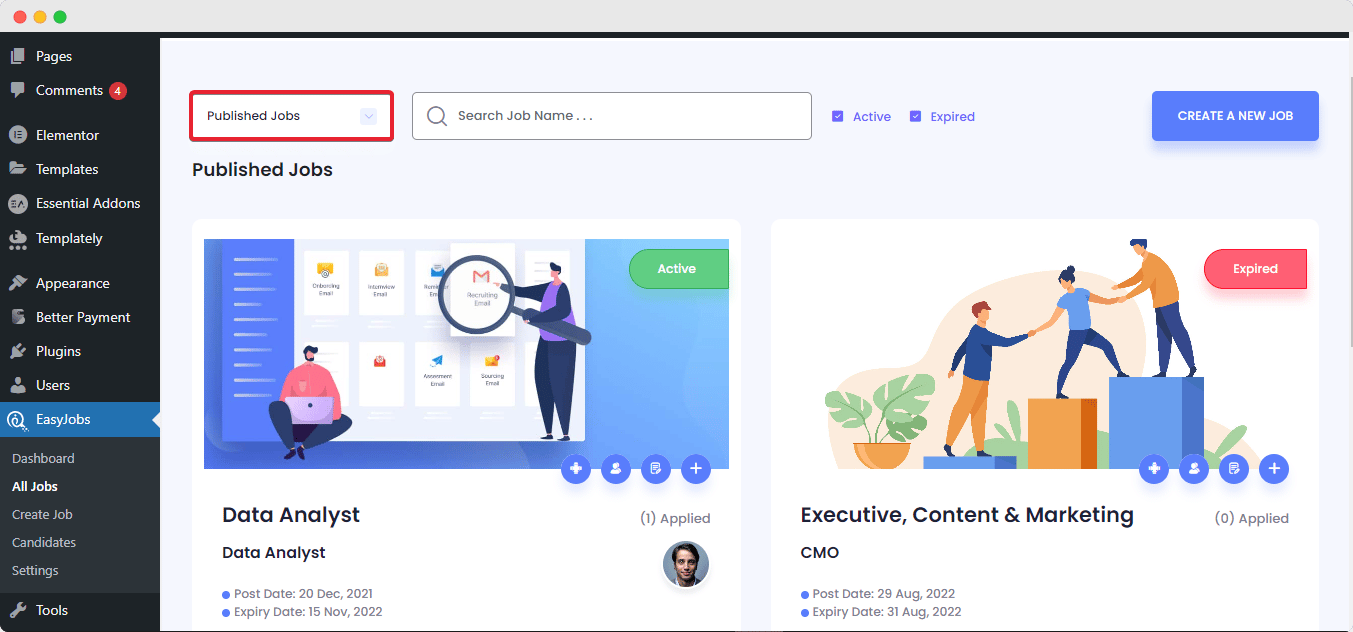 You will find the shortcode for all jobs by navigating to easy.jobs→Settings→Shortcodes. Kopieren Sie den Shortcode.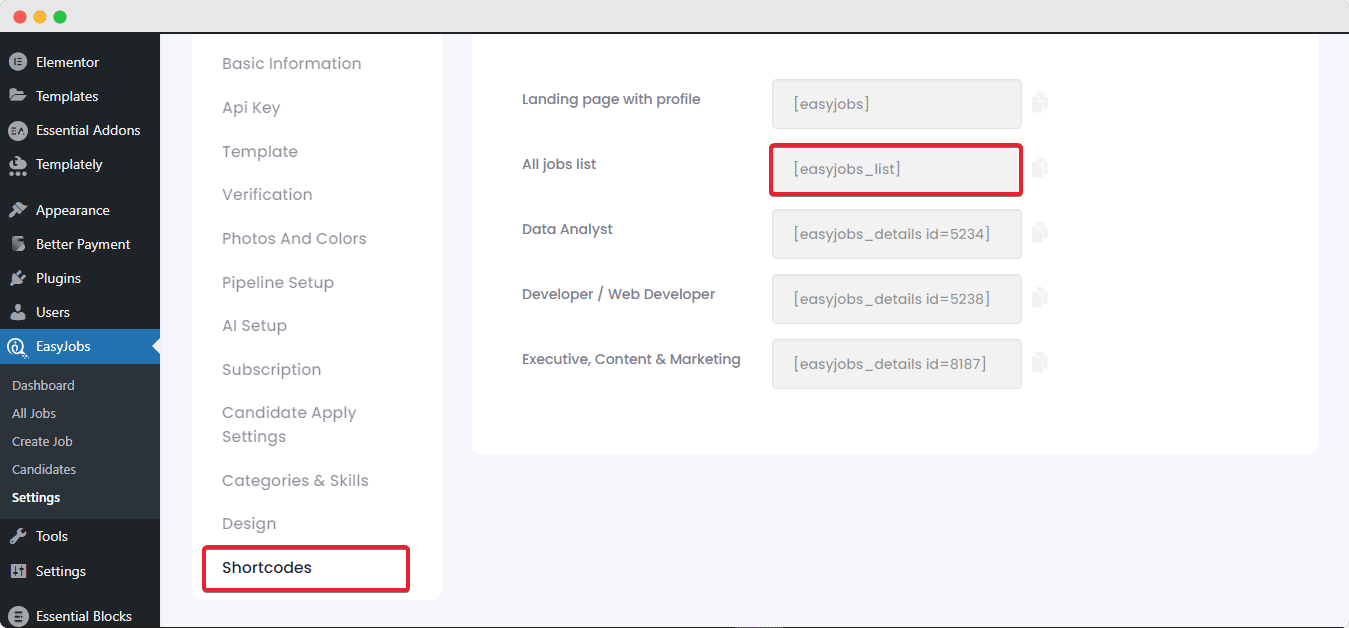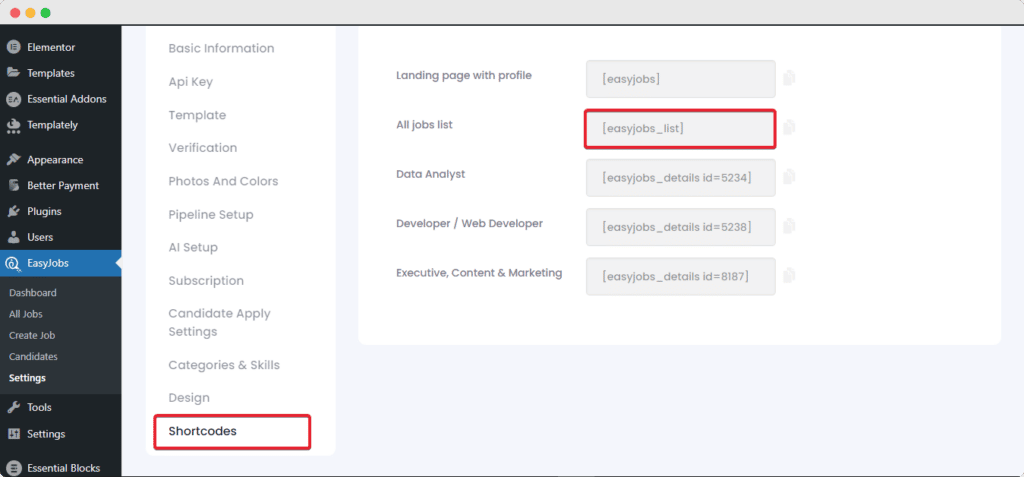 Öffnen Sie jetzt Ihre Karriereseite. Wenn Sie noch keine Karriereseite erstellt haben, können Sie dazu navigieren Pages→Add New. Fügen Sie den Shortcode in die Seite ein.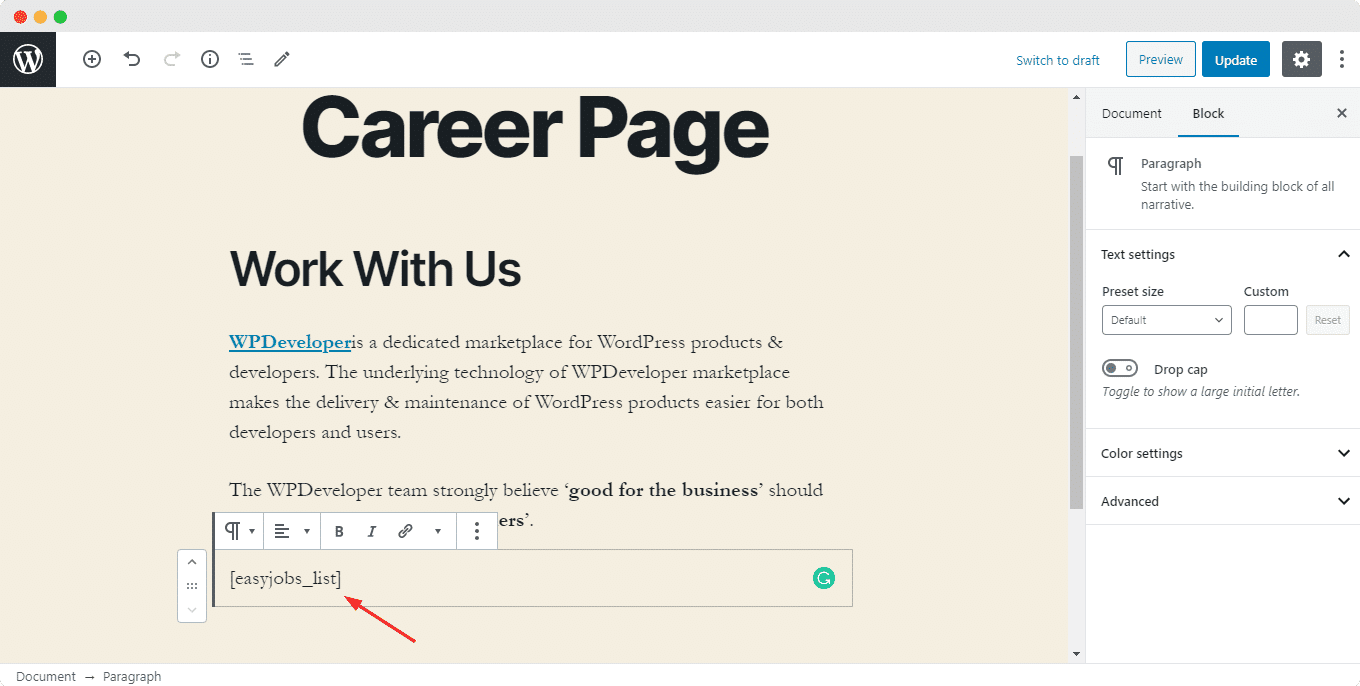 Open the preview and you will see your jobs are beautifully sorted into a list. All the jobs are posted inside a box layout having three separate columns, one for the title of the jobs, the second containing a CTA, and the third one showing the time remaining before the deadline for application. The job list box also comes with its own heading.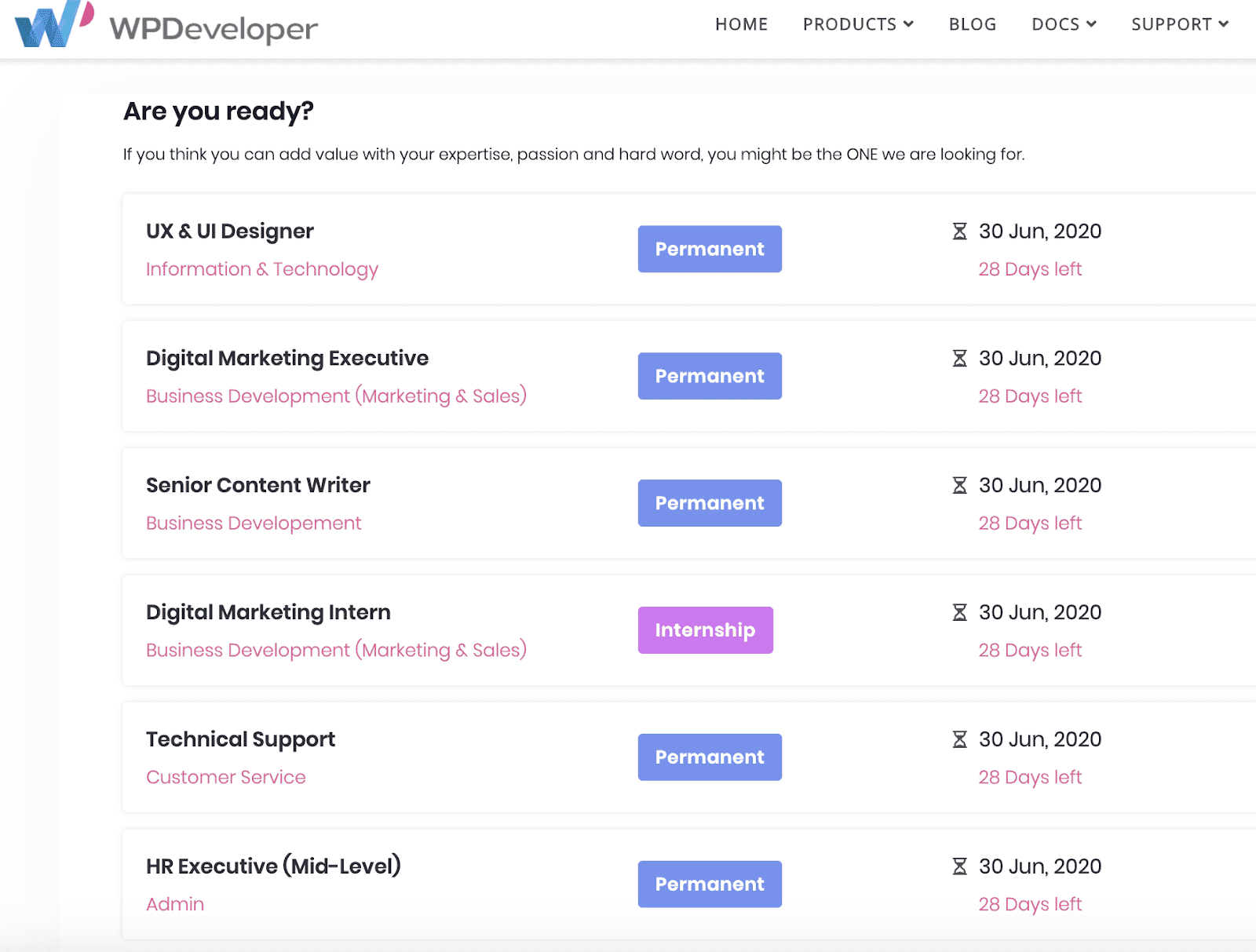 Wenn Sie Hilfe benötigen, wenden Sie sich bitte an kontaktiere uns oder mach mit bei uns Facebook-Community um mit anderen Firmeninhabern wie Ihnen in Kontakt zu treten.