You can easily check the AI score of a candidate in Easy.Jobs to get insightful information about them. To do this, you first need to configure the AI setup. When you are done, follow these step-by-step guidelines to check the AI score of any candidate in Easy.Jobs.
Note: The AI feature in Easy.Jobs is still in its beta phase, so you may experience some issues. We are continuously working to improve this feature.
Step 1: Manage Candidate Details In Easy.Jobs #
Faça login na sua conta Easy.Jobs e navegue até 'Candidato'. Depois disso, clique no 'Ver detalhes' button of any candidate whose AI score you want to check.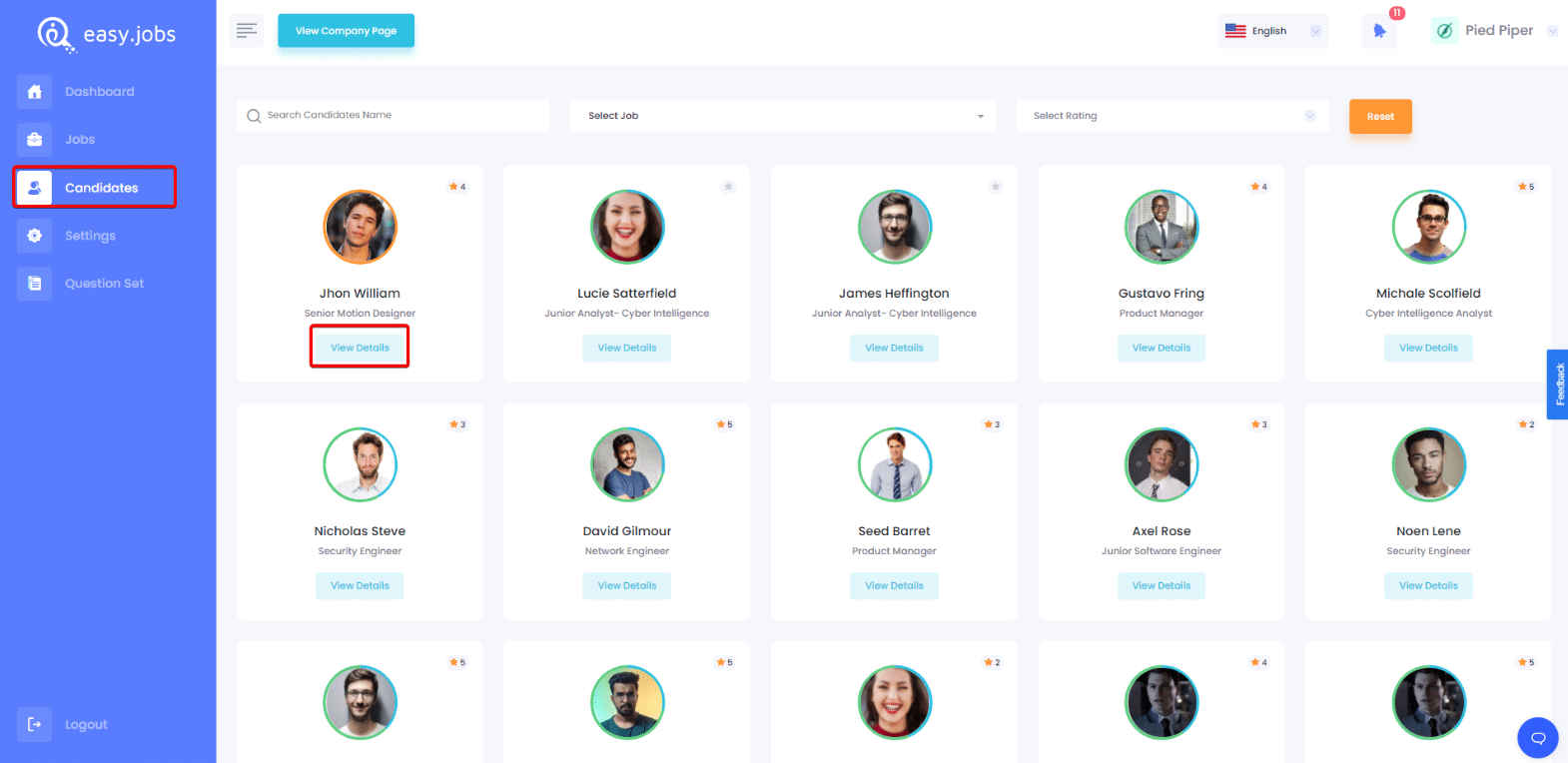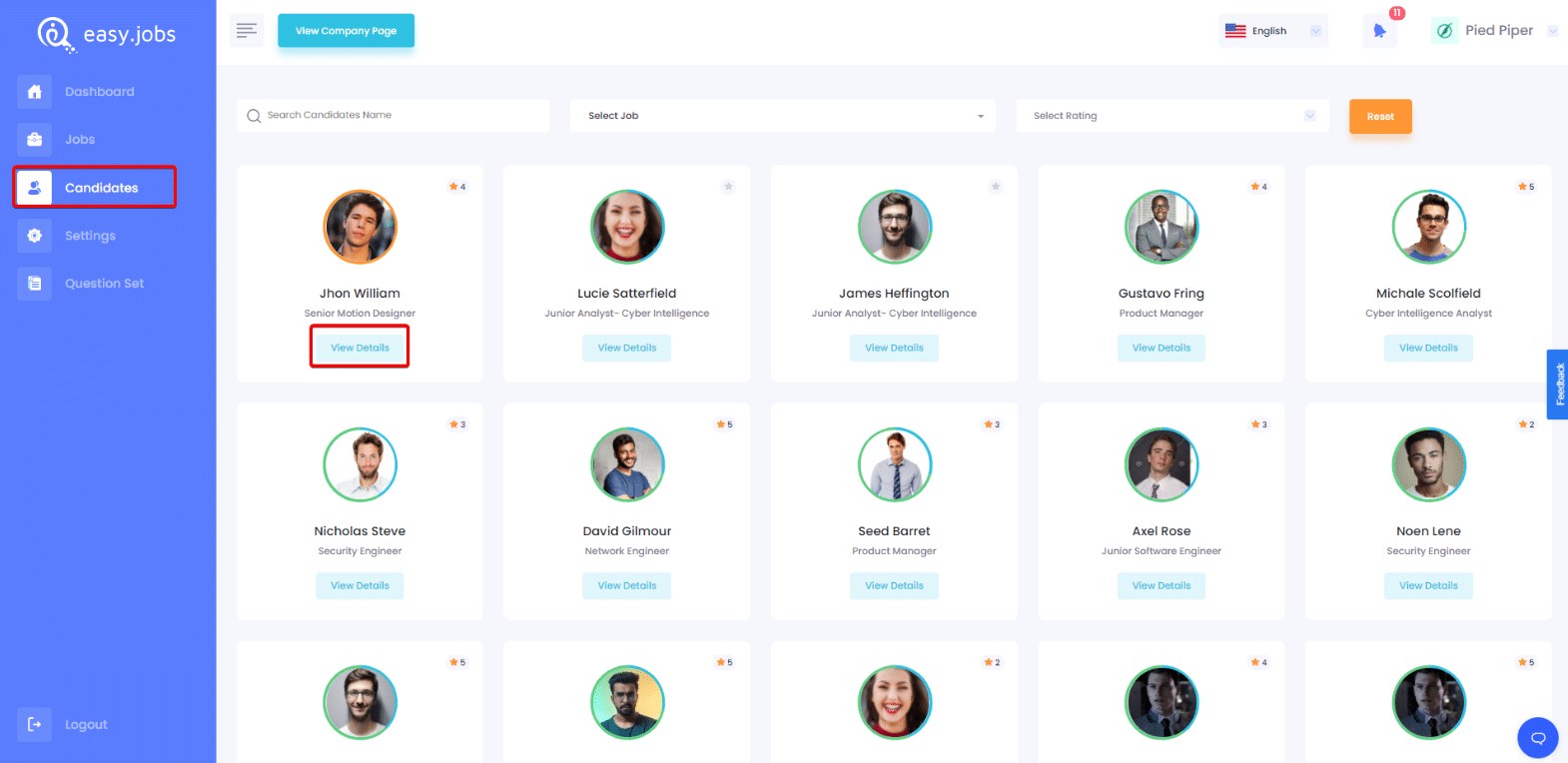 Passo 2: View Candidate's Evaluation #
It will take you to this page, from where you need to click on the 'Avaliação' aba.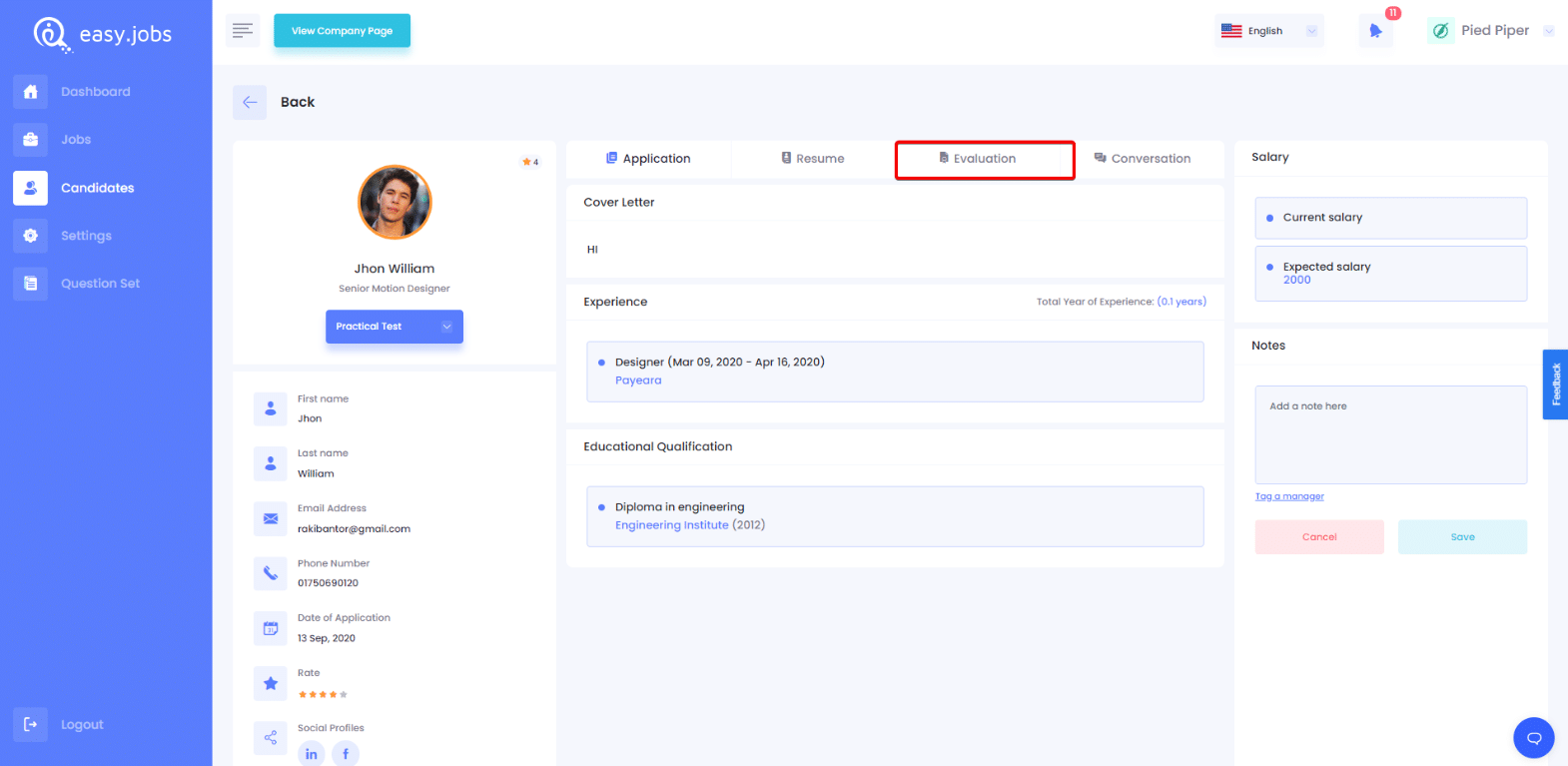 After that, you will be able to view that particular candidate's AI score as shown below.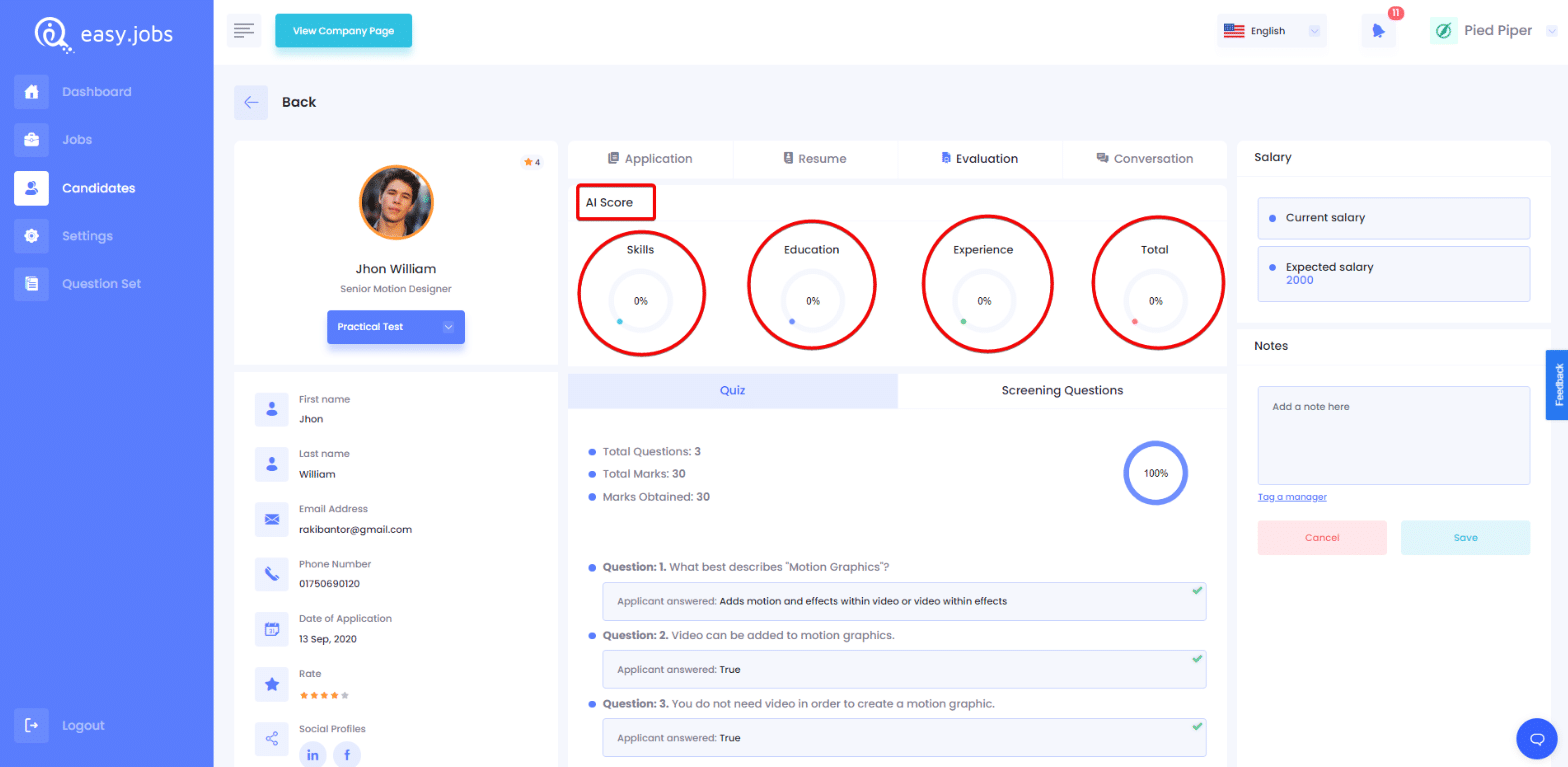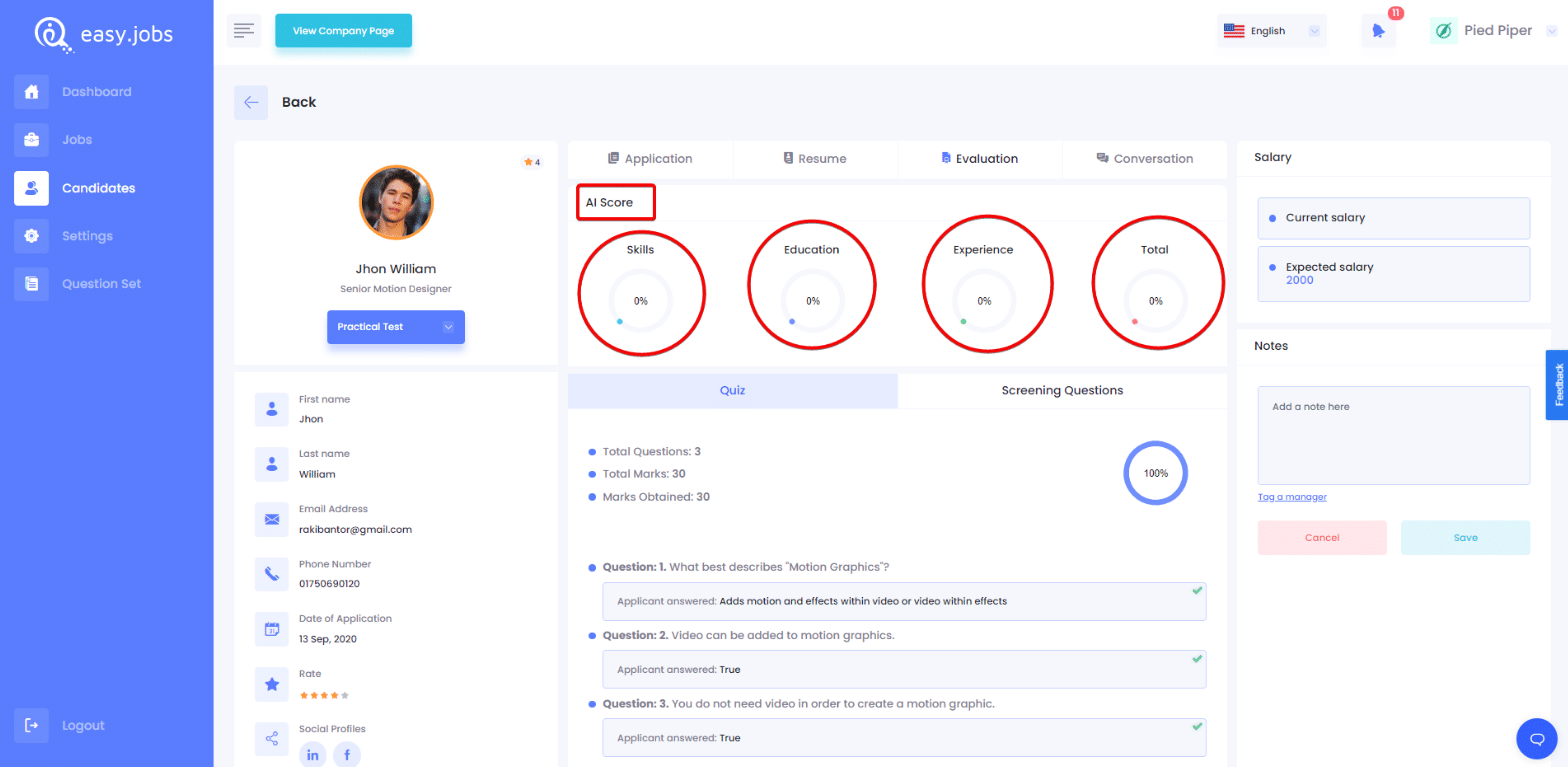 This is how you will check the AI score of a candidate in Easy.Jobs.
Se precisar de ajuda, fique à vontade para Contate-Nos ou junte-se ao nosso Comunidade do Facebook para se conectar conosco.