Organizations seeking long-term success and stability must embrace efficient HR practices. To help you have deep insights into HR management, we are here with 15+ recruitment & HR experts that you should follow on Linked in for better learning. Without efficient human resource management, companies would not be able to manage the recruitment and hiring process effectively.
Benefits Of Following Recruitment & HR Experts On LinkedIn
Learning is a continuous process that has no limit. It is essential to keep exploring new strategies and trends when you want to manage your company smoothly. Human Resource Management is a significant part of organizational management that refers to a set of organizational activities and it requires in-depth knowledge and skill. To gather information and knowledge about Human Resource Management, taking lessons from recruitment & HR experts is beneficial. 
So as part of the managing committee or HR team of an organization, you can always follow recruitment & HR specialists to enhance your knowledge and apply them practically in your organization to ensure overall management of the company. Below, we have pointed out the key benefits of following recruitment & HR experts on LinkedIn to learn more.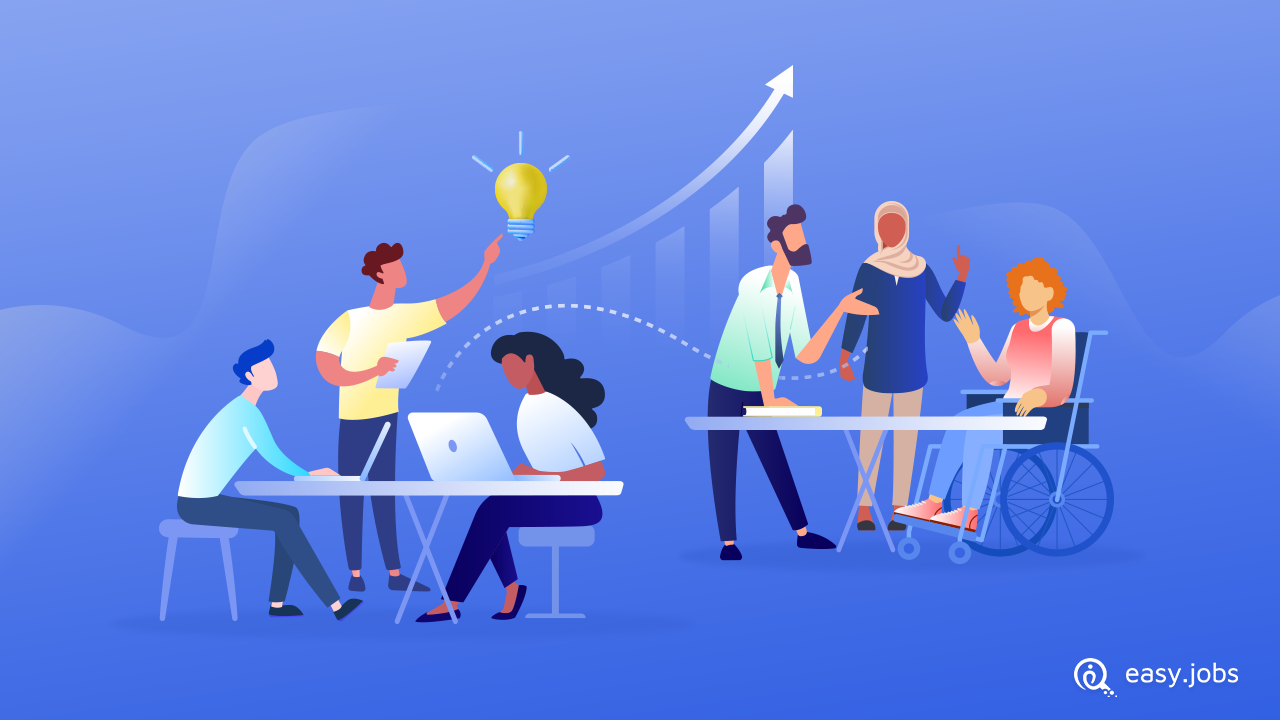 🎯 Learnings From HR Specialists On Employee Management
HR professionals can be one of the most credible sources of information. They share information regarding many important issues necessary to know for anyone related to HRM and similar fields. So, if you don't want to miss the crucial information relating to employee management, following recruitment & HR experts on LinkedIn is encouraged.
🎯 Stay Up-To-Date On The Latest HRM Trends
No matter what the industry or business is about, staying up-to-date is always important. HRM is ever-evolving and there's always something new to learn. For efficient recruitment and employee management as part of your HR responsibilities, you must embrace the latest trends that best suit your organization to keep pace with the time and this can't get any better if you know this from the HR experts.
🎯
Know Efficient HR Practices From The HR Experts
Influential recruitment & HR experts can help you a lot to get familiar with the best HRM practices that you can implement in your company as well. You can implement those practices if it is convenient for your organization. To do so, there's no alternative to learning and exploring those first. 
🎯
Get Expert Insights About Recruitment 
Hiring, managing, and facilitating employees are the most important aspect of Human Resource Management. You need to have immense expertise and knowledge to manage these efficiently. It is a matter of experience as well. So taking expert suggestions, and learning from trials & errors help you make better decisions and make better planning.
🎯 Implement Better HR Strategies
For organizational development, you should have long-term planning and strategies that must involve HRM to a greater extent. To plan better and adopt effective HRM strategies, knowledge from recruitment & HR experts is very helpful. Following influential HR professionals on LinkedIn can therefore be a good source to learn more about HR strategies.
15+ Recruitment & HR Experts You Need To Follow On LinkedIn
There are tons of benefits of following recruitment & HR experts on LinkedIn. So, without any further delay, let's know the 15+ most influential HR professionals you should follow on LinkedIn to learn more.
1. David Green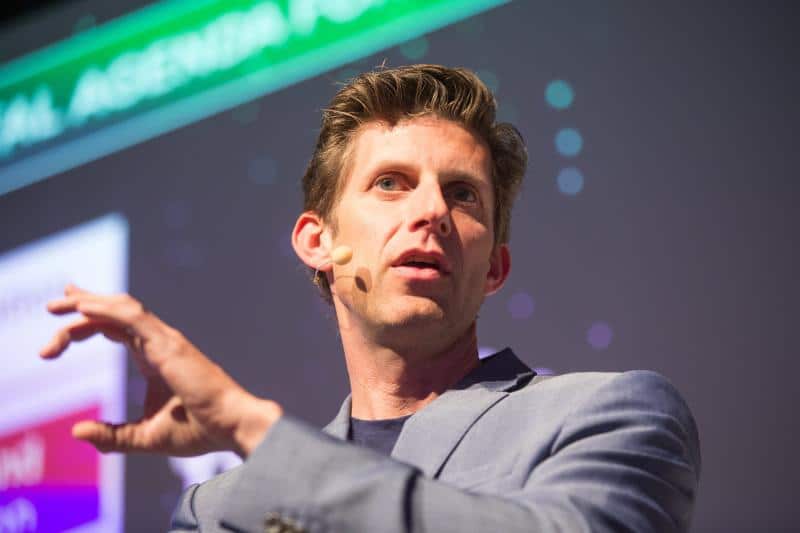 David Green is an Executive Director at Insight222 and myHRfuture.com who has 108,074 followers on LinkedIn. He is also a co-author of People Analytics. He has extensive experience in working with human resources, workforce planning, and employee experience. David Green is a data-driven HR executive, writer, lecturer, and conference chair who specializes in People Analytics. David was also the Global Director of People Analytics Solutions at IBM Watson Talent.
2. Steve Boese
If you want to have deeper insights into HRTech, and talent management strategy you can follow Steve Boese. He is Co-Chair of the HR Technology Conference with H3 HR Advisors Boese is an award-winning HR blogger, author, lecturer, master moderator, and co-host of the HR Happy Hour podcast, where he highlights and applauds the work of his peers, HR, and business professionals from across the world. Following him on LinkedIn may help you get insightful HR articles and concepts that are worth reading.
3. Meghan Biro
Meghan M. Biro is a well-known brand strategist, analyst, digital catalyst, author, and lecturer in the fields of talent management and HR technology. So we don't want to miss the name of Meghan Biro who is the CEO of Talent Culture. She is a high-tech recruiter who has worked with many renowned firms, including IBM, Google, and Microsoft. Meghan is also a regular contributor to Forbes.com, where she writes about HR technology and talent management. Her professional experience includes recruiting, technology, marketing, branding, and digital media. 
4. William Tincup
Human resource management requires strong expertise so acquiring knowledge is a must. Staying in touch with the experts can be a blessing if you want to excel in this regard. It would be a mistake if we don't mention the name of William Tincup whom you must follow on LinkedIn. He is the president of RecruitingDaily – one of the largest platforms for HR and recruiters to get the latest updates and trends.
He works as a writer, speaker, advisor, consultant, investor, storyteller, and teacher, among other things. He's written more than 200 HR articles, spoken at more than 150 HR and recruiting conferences, and hosted more than 1000 HR podcasts throughout the world.
5. Steve Browne
To ensure the steady growth of your company, having experience in HRM is important. What can get any better than knowing the concepts and thoughts of an expert like Steve Browne who has been working in the HR industry for over 30 years? He is the Chief People Officer at LaRosa's, Inc. Employee Relations, Networking, and Company Culture are among his area of specialization. 
He was engaged in HR positions in a variety of businesses, including manufacturing, consumer goods, professional services, and restaurants. From learning about HR strategies to employee management, following him on LinkedIn may benefit you in several ways.
6. Greg Savage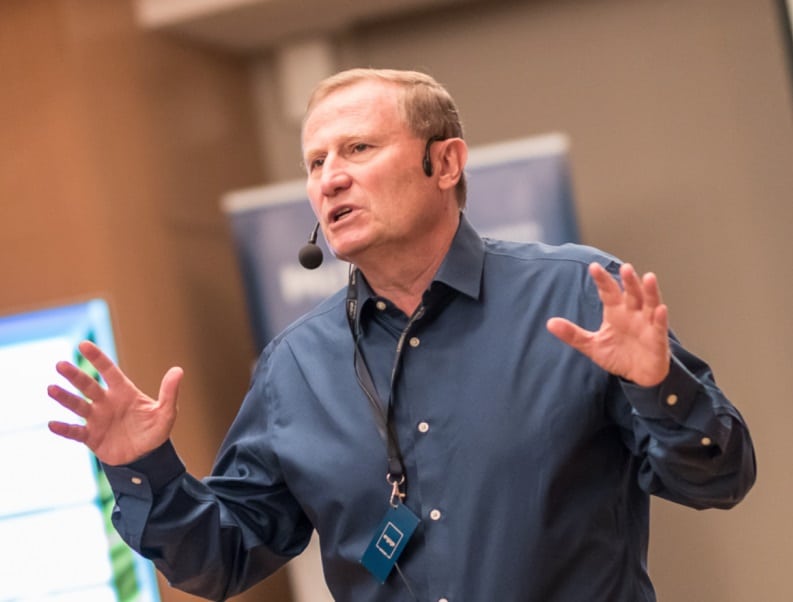 To have valuable insights on hiring and recruitment, you should follow Greg Savage on LinkedIn who has been voted the most influential recruiter in Australia in the past 60 years. He is the founder of Savage Recruitment Academy. Greg is a business growth advisor, founder of four extremely successful firms, as well as a trusted advisor and respected voice in the global recruitment and professional services industries. He is also a frequent keynote speaker at conferences across the world.
7. Charles Godwin P 
Charles Godwin – is an active human resources professional who has been associated with the IT industry with 16 years of extensive experience in people programs and processes. He has experience in managing & developing talent and carrying out appropriate HR interventions. He is now the HR leader at Zoho Corporation.
8. Lauri Ruettinmann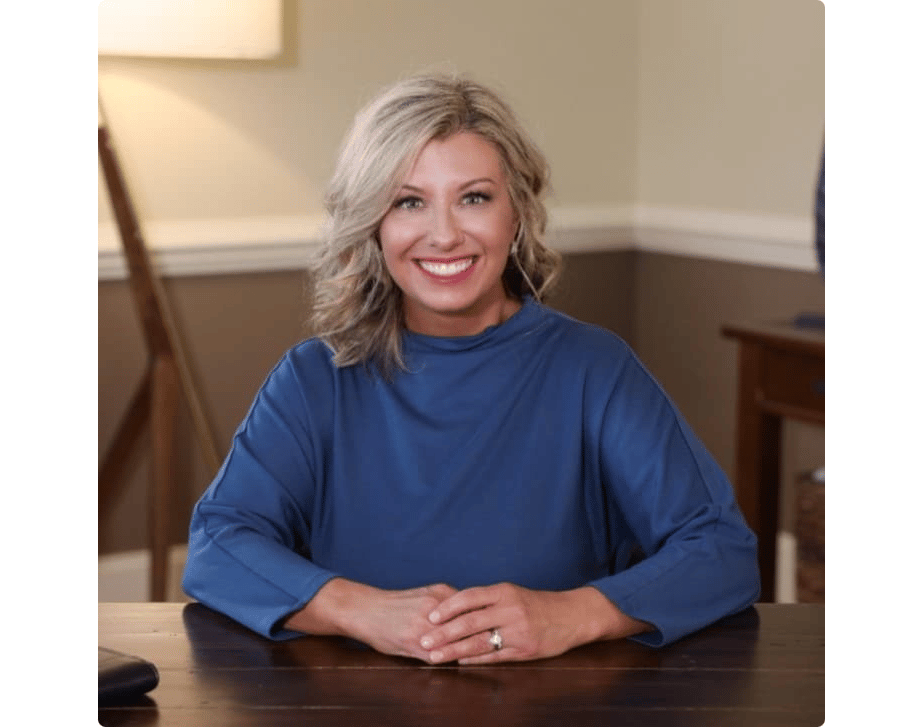 If you don't want to miss the insightful viewpoints of human resource management, you should follow Lauri Ruettimann. She is the founder and director of GlitchPath and spent almost 14 years as an HR professional. She was a former human resources leader for companies like Monsanto and Pfizer. Her LinkedIn followers get to learn about everyday difficulties that organizations, HR teams, and people face frequently. 
Ruettimann was named one of the top five career counselors in the US by CNN. She's a former HR executive who's now a writer, speaker, and entrepreneur. You can follow her on LinkedIn to have educational and fun perspectives on HRM and learn more about up-to-date information.
9. Josh Bersin
Josh Bersin has a strong presence on LinkedIn whom you should follow to get top HR news, stats, and analytics. He is a Global Industry Analyst who shares important highlights and updates of his firm along with the best moments from the conferences and clients he visits worldwide. To have useful HR knowledge, organizational management, and all the latest updates, you can visit joshbersin.com as well.
10. Tim Sacket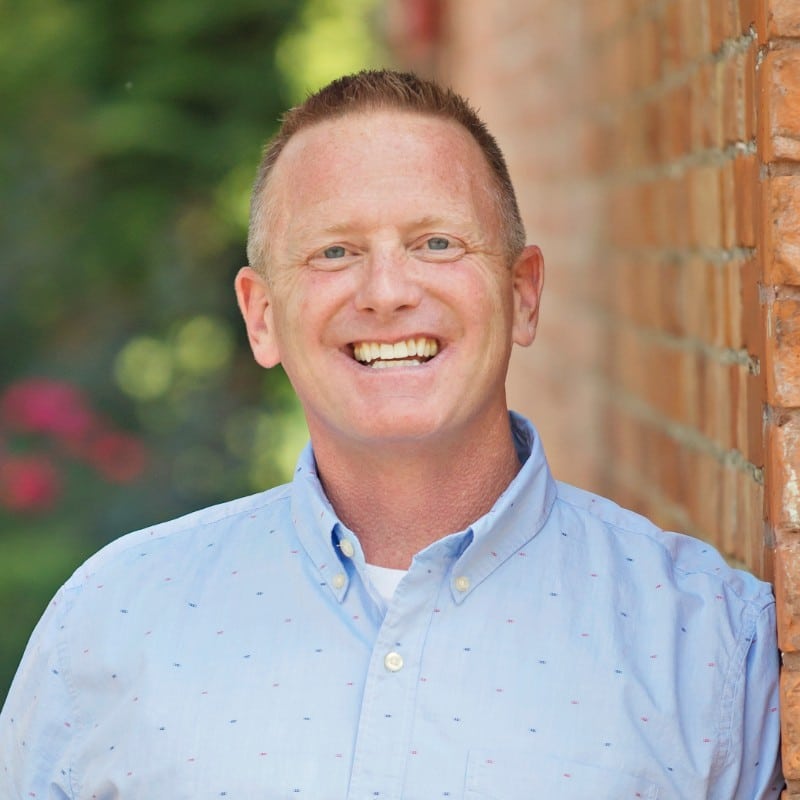 Following recruitment & HR experts on LinkedIn may help you better understand HR management and organizational growth. Tim Sacket is someone you can follow on LinkedIn who has worked for the past 20 years as an executive HR and talent acquisition employee in a variety of fields. 
Sacket has been the president of HRU Tech for 13 years & was recognized as one of the top 10 Global HR Influencers, Recruiting executives & Authors. He is a well-known and popular national speaker on topics such as leadership, talent acquisition, and HR execution. 
11. Dave Ulrich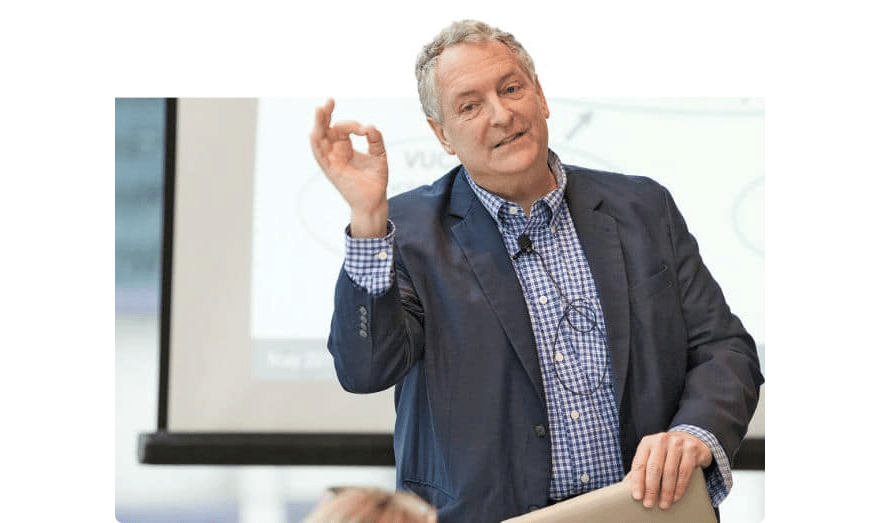 Dave Ulrich is known as the "Father of Modern HR" and the "HR Thought Leader of the Decade" for his significant contributions to the HR field. For over 35 years, he enlightened this field with his exclusive and great ideas that can effectively impact enterprise growth. Following him on LinkedIn will help you enhance your insights into HRM and stay updated with the latest trends. 
Dave Ulrich has a passion for ideas that have an impact. He was named the top management expert by Business Week, featured by Fast Company as one of the top 10 innovative businesspeople in the world, ranked as a top 5 coach in Forbes, and named one of the world's best business thinkers on Thinkers50. He is always looking for fresh approaches to some of the world's toughest and most enduring problems in his writing, teaching, and consulting work.
12. Ben Eubanks
Are you interested in learning about artificial intelligence and human resources? How AI is impacting businesses? You can then follow Ben Eubanks on LinkedIn who discusses HR technology, its development, trending culture, and more. He supervises the creation of research, assets, and insights to assist HR, learning, and talent professionals throughout the world as the senior analyst and Chief Research Officer at Lighthouse Research & Advisory.  He is also a popular podcaster and blogger. He shares useful news and updates on HRTechs and strategic services that can help many in enhancing their knowledge in relevant fields.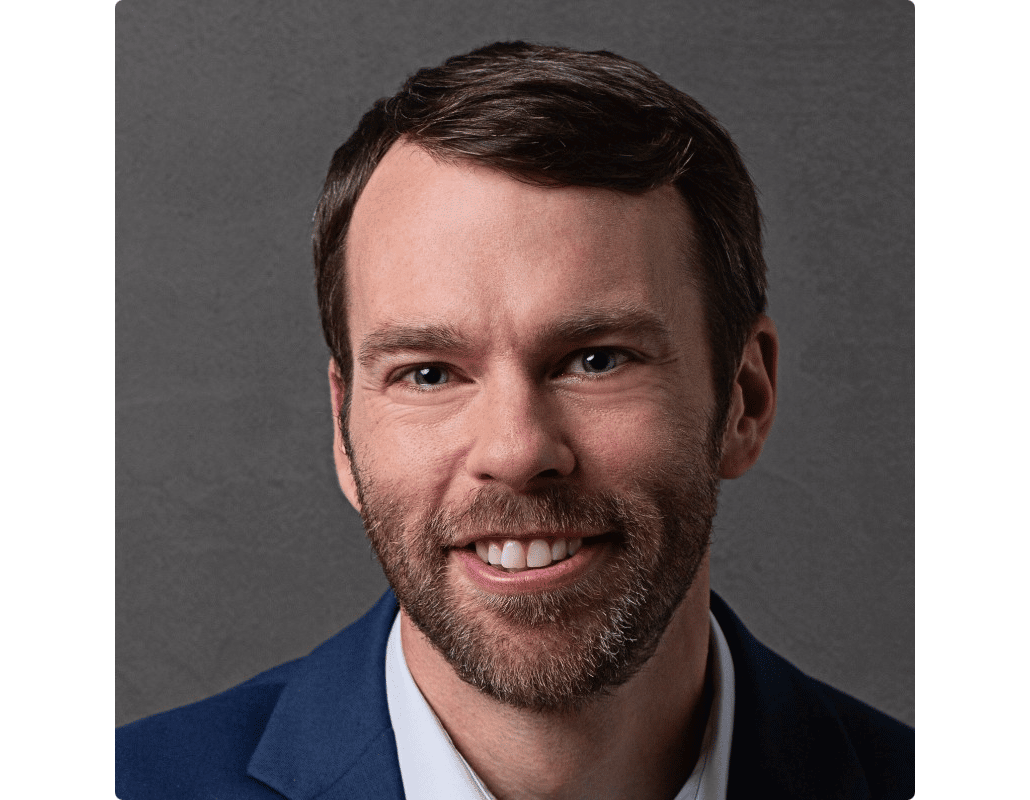 13. Jennifer Kim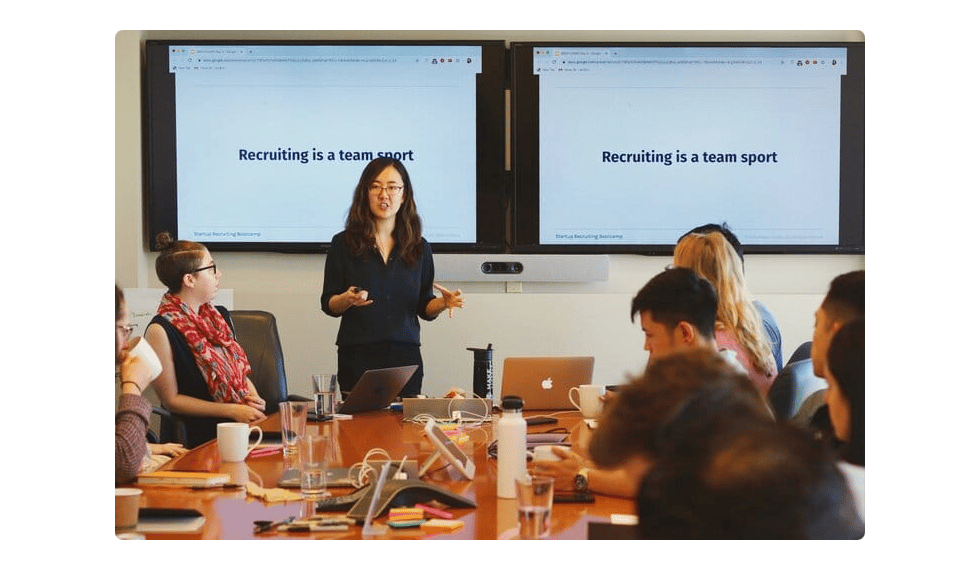 HRM involves everything about hiring, recruitment, and employee management in the workplace. Maintaining a healthy work environment, and employee relationship is an important part of HRM. On LinkedIn, you must follow Jennifer Kim – a diversity and inclusion strategist who talks about promoting diversity, talent acquisition training, career, and so on. She is the founder of Startup Recruiting Bootcamp. It is dedicated to startup builders learning about world-class hiring from leading industry professionals and peer networks.
14. Ranjith Sivasankaran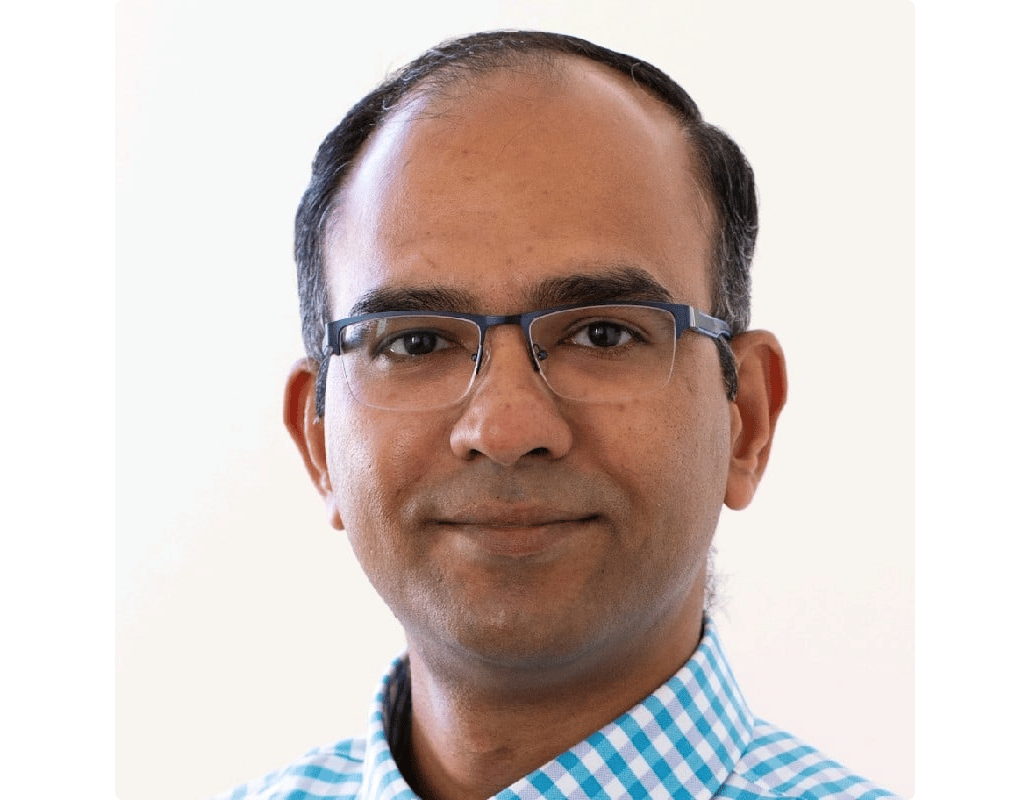 Rajith Sivasankaran is the executive director at JPMorgan Chase & Co. He has the expertise in employing highly skilled personnel. His skill includes recruiting, researching, and networking to find the best candidates. He worked with some of the industry's greatest recruiting managers and career prospects. His worldwide recruitment expertise has taken him to numerous geographies such as Asia, Europe, and the United States, where he has worked with recruitment teams from various cultures and practices.
Ranjith has a track record of success and the ability to integrate important technical needs into recruiting strategies. He possesses strong interpersonal skills and has a track record of successfully building relationships with hiring managers and candidates. So you can follow him on LinkedIn to have intricate talent recruitment and HR management knowledge.
15. Melonie Parker
We frequently hear about the value of diversity and inclusion in the workplace; in reality, every organization, regardless of size, has to understand the significance of diversity in the workplace. But establishing an inclusive workplace can be difficult. Melonie Parker is the Chief Diversity Officer at Google who talks about diversity, equity, inclusion, and racial equality in the workplace. 
She has experience in working with various aspects of HR such as leadership, compensation, talent management, HR business partner, employee relations, EEO, and diversity, equity, and inclusion who also had a progressive career in Human Resources in the High Tech and Aerospace & Defense industries with Google; Lockheed Martin; and Sandia National Labs.
16. Leanne Wood
We all heard the name of Vodafone and Leanne Wood is the Chief Human Resources Officer at Vodafone. Leanne joined Vodafone as Chief Human Resources Officer and a member of the Executive Committee on 1 April 2019. She manages Vodafone's people and organization strategy which involves developing strong talent and leadership, effective organizations, strategic capabilities, and an engaging culture and work environment.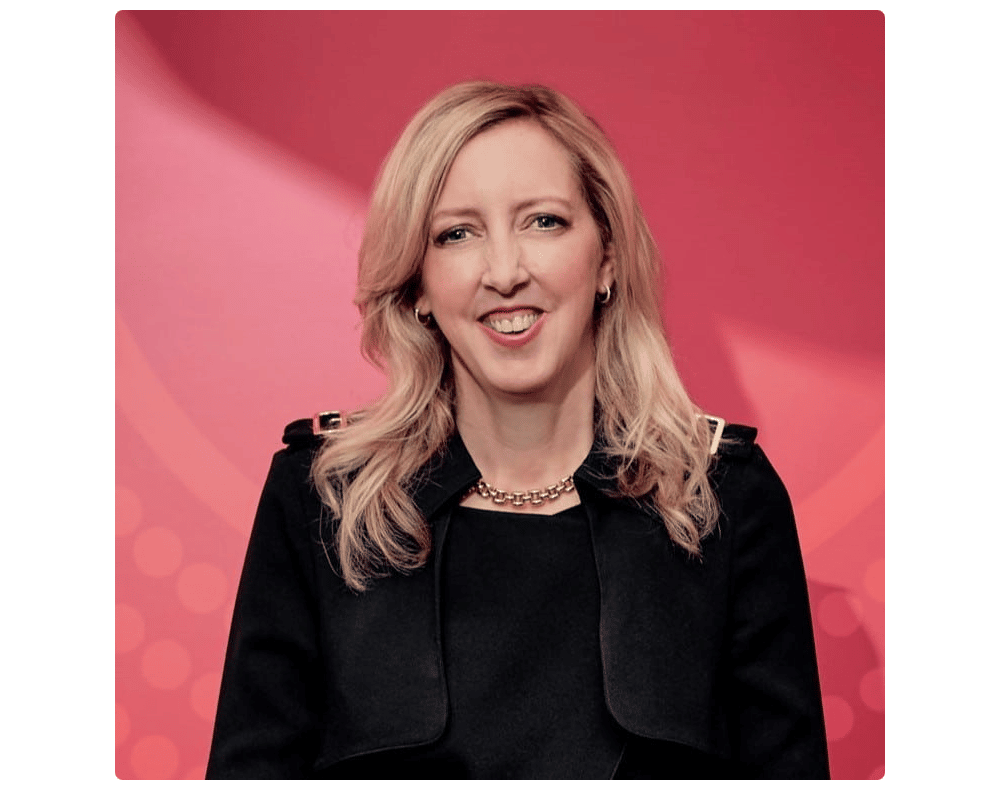 Leanne holds an MBA from INSEAD and a Master of Arts from the University of Cambridge. Leanne is currently a Non-Executive Director and member of the Nomination, Remuneration, and Audit Committees at The Go-Ahead Group Plc. If you want to get insightful suggestions from HR experts, following Leanne Wood on LinkedIn can help.
Achieve Your Business Goals With Best HR Practices
Here we end with the 15+ recruitment & HR experts to follow on LinkedIn for better learning, understanding, and knowledge. No matter if you are a beginner or experienced in HRM, you should follow them to enrich your knowledge and implement HR strategies that benefit your organization. Hope this was helpful for you. To get more of these kinds of articles, subscribe to our blog and share your experience by joining our Facebook Community.