The key to increasing employee engagement, job happiness, retention, and overall productivity in a company is to boost employee morale. Companies with high employee morale tend to have healthy cultures and become trendsetters in the corporate era.
However, how to boost morale at work? It does not come with a few approaches, actions, or changes in the workplace. Balancing productivity and employee satisfaction can often be challenging. As a business leader, you must pay attention to overcome this challenge. So, without further ado, let's discuss how you can boost employee morale in the workplace.
💡 Employee Morale: How Does It Work?
In an office or workplace, everyone's perspective, contentment, attitude, and confidence surrounding work- all contribute to what is known as 'Morale.' A morale boost for employees paves the way to a healthy corporate culture, a quality employee support system, and a level of employee engagement.
Employers can't guarantee their workers an instant mood booster, but they can significantly boost employee morale. When your teammates feel valued and cared for, they will feel motivated to produce the most outstanding work.
However, employee morale might sometimes suffer from factors unrelated to the workplace, such as home or personal issues. These incidents, nevertheless, frequently occur separately and do not reflect the company's morale.
🏆 Benefits Of Good Employee Morale In A Company
A company remains united due to the boosted morale of its employees. Workers can do anything as a team when their spirits are high. When the employees feel valued and have a friendly or respectful relationship with management, the team can move towards a common goal.
Organizational success relies on high morale in the workplace for several reasons. Let's look at some benefits so you can boost employee morale even more.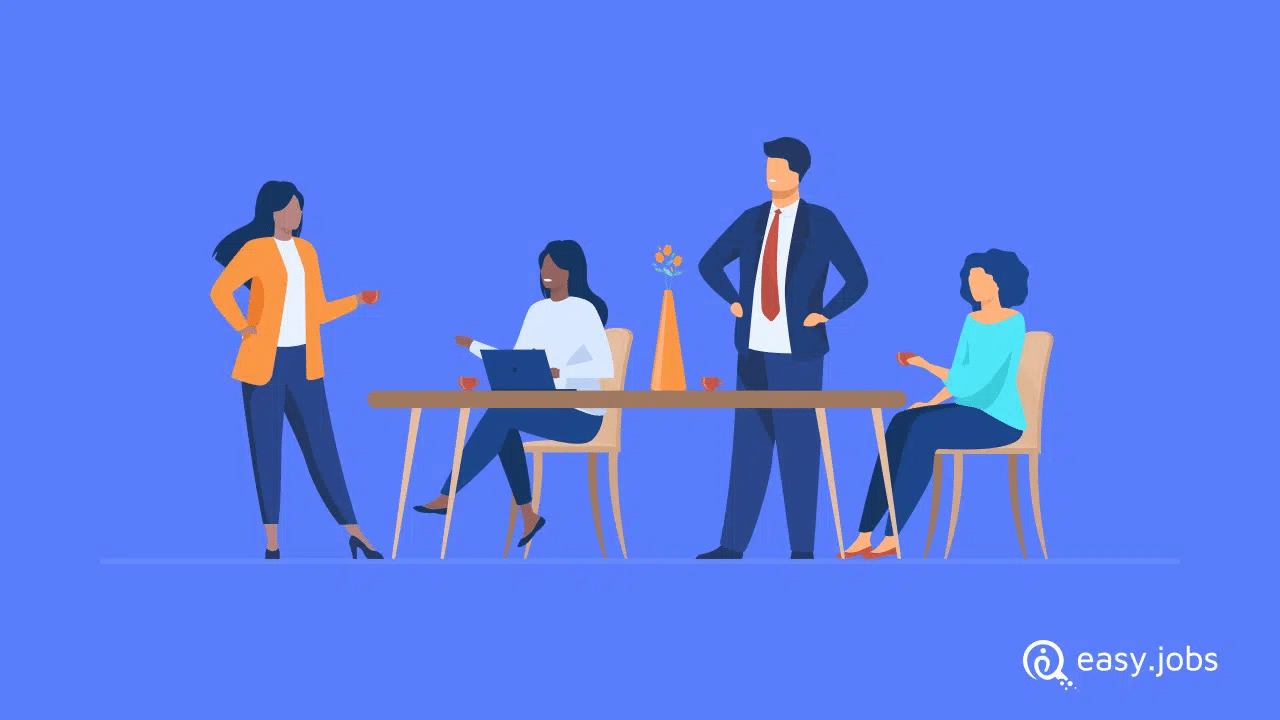 👉 Retaining employees: Motivated and satisfied employees are less likely to leave their positions and more likely to stay in a company for an extended period.
👉 Better output: Boosted morale in the workplace motivates workers to give their all in their work, resulting in a better output.
👉 Grow skills: Motivated workers do their best in the workplace as they feel valued and provided the necessary scope to learn new skills and hone what they already have.
👉 Friendly work environment: Positive attitudes and efficient communication result from employees who get along well with their supervisors and coworkers. This leads the way to a friendly work environment.
👉 More productivity: When workers have faith in the company's goals and a clear path for professional development, it reflects on their productivity.
👉 Encourages new initiatives: Employees with a strong sense of community building are likelier to collaborate on new initiatives.
10+ Ways To Boost Employee Morale In A Company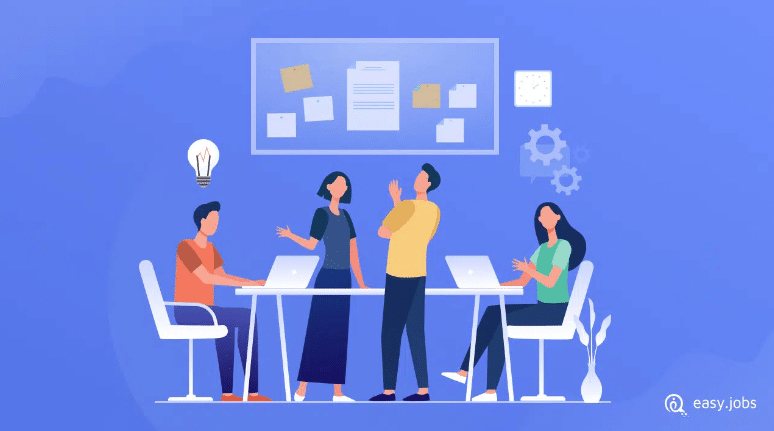 Boosting employee morale is more than just a one-and-done job if you want to see results in your workplace. It is a time-consuming process, much like bringing it down. So, to provide your workers with the experience they desire and deserve, it is essential to take various steps, including fun ways to boost morale at work.
Let's discuss how to boost employee morale, so you can ensure a friendly atmosphere and motivation for your employees to start enhancing your productivity.
🌟 Acknowledge Employee Achievements
Things like birthdays, promotions, and job anniversaries go without saying as cause for celebration. Instead of the cake and balloons, you can do something more creative to celebrate their achievements, such as giving them a prize, medal, and cash incentives or demonstrating how much they mean to the business's success. These initiatives will surely be a morale boost for employees.
🌟 Maintain Frequent Communication
Open and consistent communication about concerns and successes that matter to your employees is a must to boost employee morale in your company. Set up one-on-one chats to check progress and sort out any misunderstandings. Never miss a chance to keep in touch with one another. Spread the good news, like an upcoming product or a good review from one of your customers or clients.
🌟 Encourage Learning And Growth
It is useful to have a career development plan for each employee and a clear career progression route for each position so that people know how to unlock milestones and move through the positions. Assist those in need by designing training programs and then measuring employee growth.
Plus, offer professional development allowances to cover training and skill development programs if finances allow. This way, employees don't need to take some extra hassles to cover the costs. It will surely boost employee morale in your company.
🌟 Foster A Healthy Work-life Balance
There's always something new coming up, and we're always on the move. An employee has to balance a family and social life alongside attending to work duties. Before you know it, your workers are often exhausted.
When that occurs, there will be no easy way to boost employee morale or return workers to normal productivity. Ensure your employees can enjoy their personal lives as much as their professional lives. So, foster a healthy work-life. Provide your employees enough space and opportunities to feel relaxed at the office. Let them have time time-offs, provide family days, and more, so they feel your company also cares about their social lives.
🌟 Find Out What Workers Value Most
It's necessary to hear from your employees. Unless you do so, you cannot set a proper development goal. Find out what workers care about most and utilize that information to shape their jobs and career paths. This is one of the most effective ways to boost employee morale in your workplace.
🌟 Allow For Personal Days
Add one or two paid personal days to your vacation schedule. Personal days, like sick days and casual leaves, can be utilized at the last minute without requiring clearance weeks in advance. Your workers can use their days as they see fit, whether for a family duty or to recuperate.
Some companies offer a 'Family Day' that may be taken at any time of year. Urge your team members to genuinely disconnect when they take a personal day, sick day, vacation, or holiday and to avoid checking emails or marking items off their to-do lists.
🌟 Ensure A Suitable Workspace
Whether it's organization, ergonomics, or aesthetics, having a convenient and comfortable workspace is necessary as a morale boost for employees. Products that make their lives easier are great and helpful for staying organized and on track. Helping your employees define and create their workspace gives them control over their work environment and boosts morale in the most effective ways.
🌟 Provide Flexible Working Hours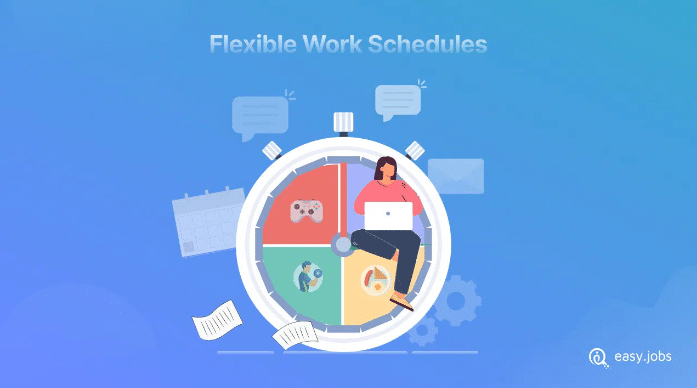 The traditional 9 to 5 workday might not currently represent the ideal period for maximum productivity. It may be challenging to juggle the demands of life, pet care, and dental checkups.
So, offer your employees flexible working hours. Plus, consider allowing them remote or hybrid work arrangements. This will motivate them to enjoy flexibility, maintain a healthy work-life balance and significantly boost employee morale.
🌟 Enable Work from Home Opportunity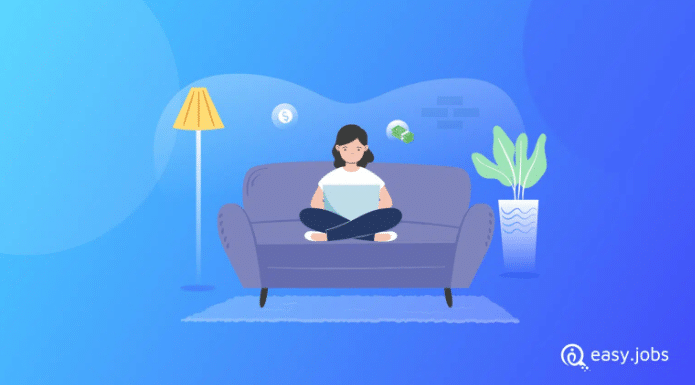 Work-life balance, productivity, and employee retention- all of these can be achieved at once if you allow employees to work remotely. Depending on your company policy, you can offer remote or hybrid work schedules daily, weekly, or monthly.
Now, how to boost employee morale through remote work? If it is feasible for your business, you can switch to a remote work model in which employees only come into the office to meet with clients or colleagues. That way, they will feel more comfortable enjoying the work.
🌟 Offer Performance-Based Incentives
It's a good idea to reward employees monetarily for their efforts to boost employee morale. This can be done via bonuses or salary increases. Effective workers will be more likely to remain with the company rather than go elsewhere for more compensation.
🌟 Arrange Team Building Activities
When workers like what they do and get along with their coworkers, they are more inclined to invest in the company's success. Game evenings, volunteer days, field days, and other team-building activities are fun ways to boost morale at work.
Plus, you can also set up various "extracurricular" groups, such as a reading club, volunteer organization, intramural sports team, quiz group, etc.
🌟 Create A Growth Plan With Employees
Help employees advance their careers by creating a career development plan outlining what they need to accomplish to get a promotion, meet the organization's goals, and improve their skills.
🌟 Implement A Health & Wellness Program
It's a great bonus if you care about your workers' happiness and health. The health of your employees can improve significantly with little effort, thanks to wellness initiatives. These initiatives ought to be exciting and enjoyable. Positive workplace morale largely relies on wellness programs' ability to promote workers' mental health and reward them with stress-relieving events and activities.
🌟 Increase Diversity In The Workplace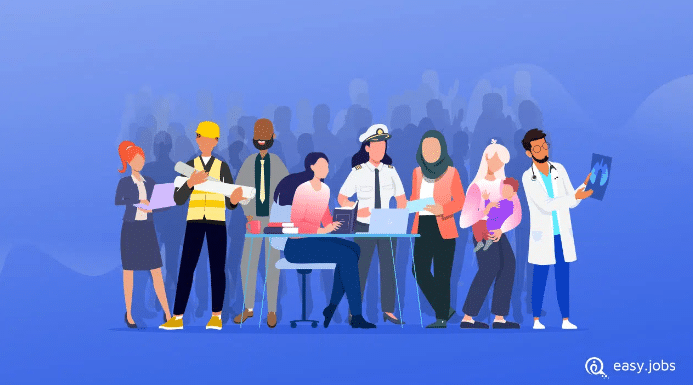 By encouraging a diverse workforce, you can show your workers that their unique perspectives and experiences are valued. Teams and firms that prioritize diversity provide a range of ideas, viewpoints, and learning opportunities.
A group with similar backgrounds and skill sets might solve a problem like they always have. On the other hand, a diverse workforce can pool their talents, experiences, and skill sets to create creative and inventive solutions. In conclusion, a diverse workforce fosters teamwork, increasing productivity and improving morale.
🌟 Plan A Group Lunch
Refrain from paying attention to the dull office salad. Once a week, have a team lunch where everyone can catch up. It's one of the fun ways to boost morale at work. Both catering and a potluck lunch brought by attendees are viable options.
🍱 Give Your Teams Some Healthy Snacks
Putting fuel into our bodies is what food does. It has been scientifically proven that keeping nutritious snacks on hand at work may assist in balancing blood sugar, preventing midday slumps, and maintaining energy and productivity. Snacks make us less irritable and hungry; they're a net positive.
🌟 Arrange A Meeting With Your Whole Team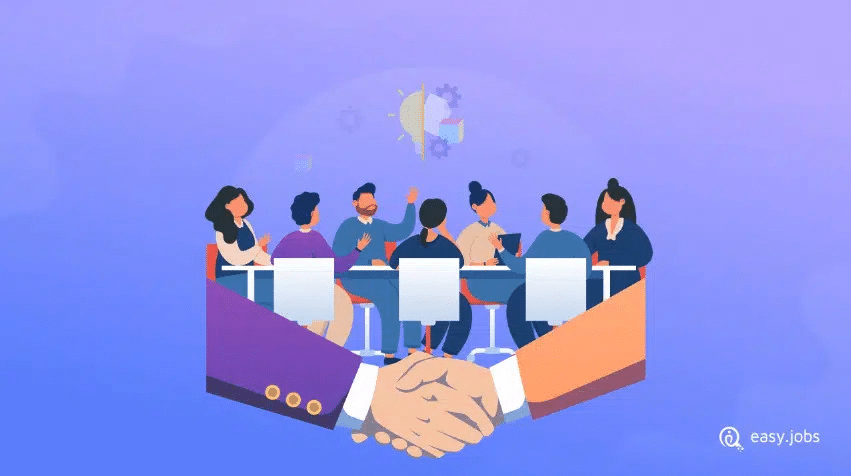 Quarterly team meetings may boost collaboration without breaking the bank. Inform everyone of the latest business information, such as releasing new goods and services and any major company-wide initiatives. Everyone on your team will benefit from hearing more background on the company's overall goals and how their efforts fit into that bigger picture.
Make use of team meetings to plan for and execute company-wide initiatives. When everyone on the staff works toward the same objectives, everyone is likelier to feel a sense of ownership and pride in the company's success. This is a huge morale boost for employees.
🌟 Encourage Employee Opinions
Involving workers in the feedback process has been shown to increase employee satisfaction and productivity, which benefits the company as a whole. Collect input from workers on their performance and the overall situation of the workplace.
Motivating workers may be as simple as asking for their opinions. Employees are more likely to be motivated when they feel heard, which is achieved via active listening.
🌟 Consider Revising Your Current Benefits Package
Evaluate the advantages of working at your organization. Do your benefits contribute to the mental and physical well-being of your staff? Employee Assistance Programs (EAPs) that provide mental health benefits (along with flexible PTO and other proponents of work/life balance) are one example of employers offering perks to their employees.
🌟 Improve Your Onboarding Process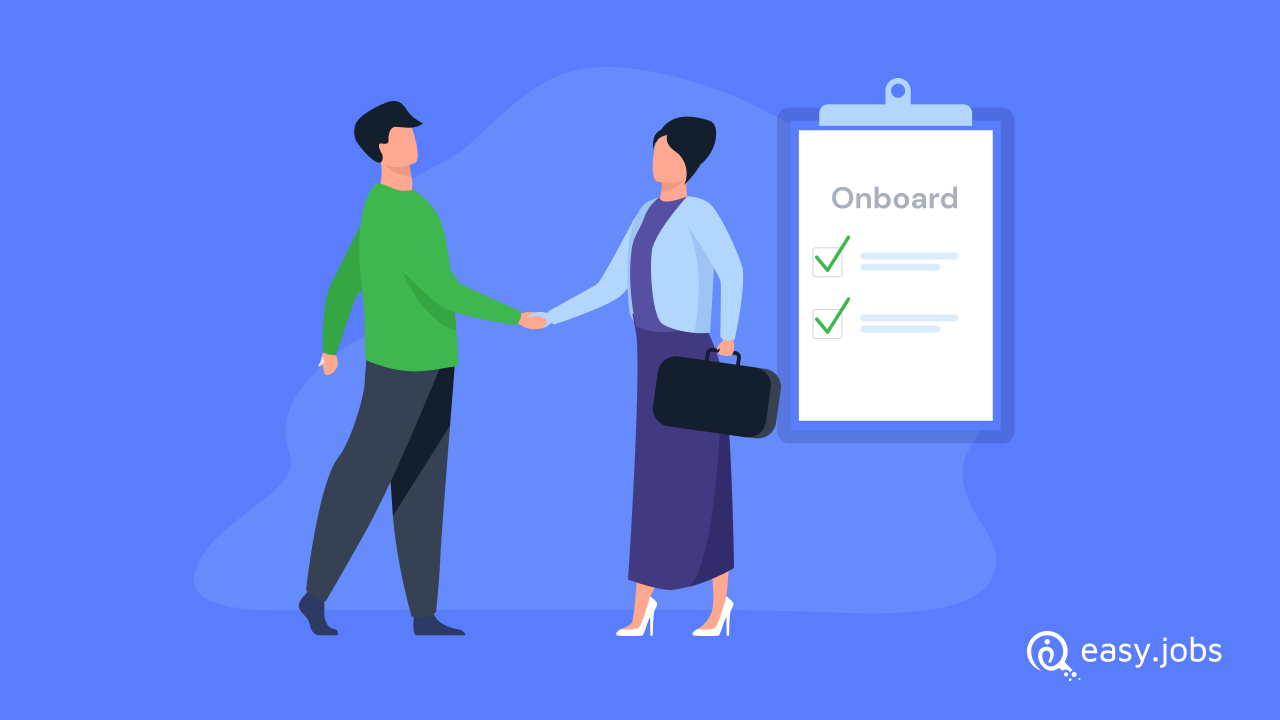 The first six weeks of a new job are crucial for employee retention. This period sets the tone for the employee experience and teaches new employees what to expect from you.
A solid onboarding process means employees are informed, empowered, clear, and calm. Utilizing a platform like easy.jobs can help streamline the onboarding process so that you and your human resources department can focus on the people.
🎉 Ready To Boost Employee Morale?
Motivated and enthusiastic workers are more productive and loyal, and lower turnover rates benefit businesses. Organizations that care about their employee's well-being and productivity will prioritize these three things: offering challenging work, investing in their managers, and developing a strategy for employee advancement.
You must boost employee morale to achieve your company goals and get the best out of your employees. Only salary and regular day-off will hardly make the employees motivated and dedicated. You will have to make them feel like a part of your company's progress and culture.
If you have found this blog helpful, share your opinion with our Facebook community. You can subscribe to our blogs for valuable tutorials, guides, knowledge, tips, and the latest WordPress updates.