Trying to find the right people for your business might seem difficult if you don't have a career site to streamline the whole process. After all, not only do you have to get the word out that you are hiring, but you also have to check every application you receive, filter and sort until you get the ones that look promising, conduct interviews, tests and much more before you can find the perfect candidate for the job.
On top of that, with the current coronavirus pandemic, hiring new people for your startup while maintaining social distancing is getting even more challenging. Fortunately, there is an easy solution for recruiting remotely, and that solution is creating a career site with Easy.Jobs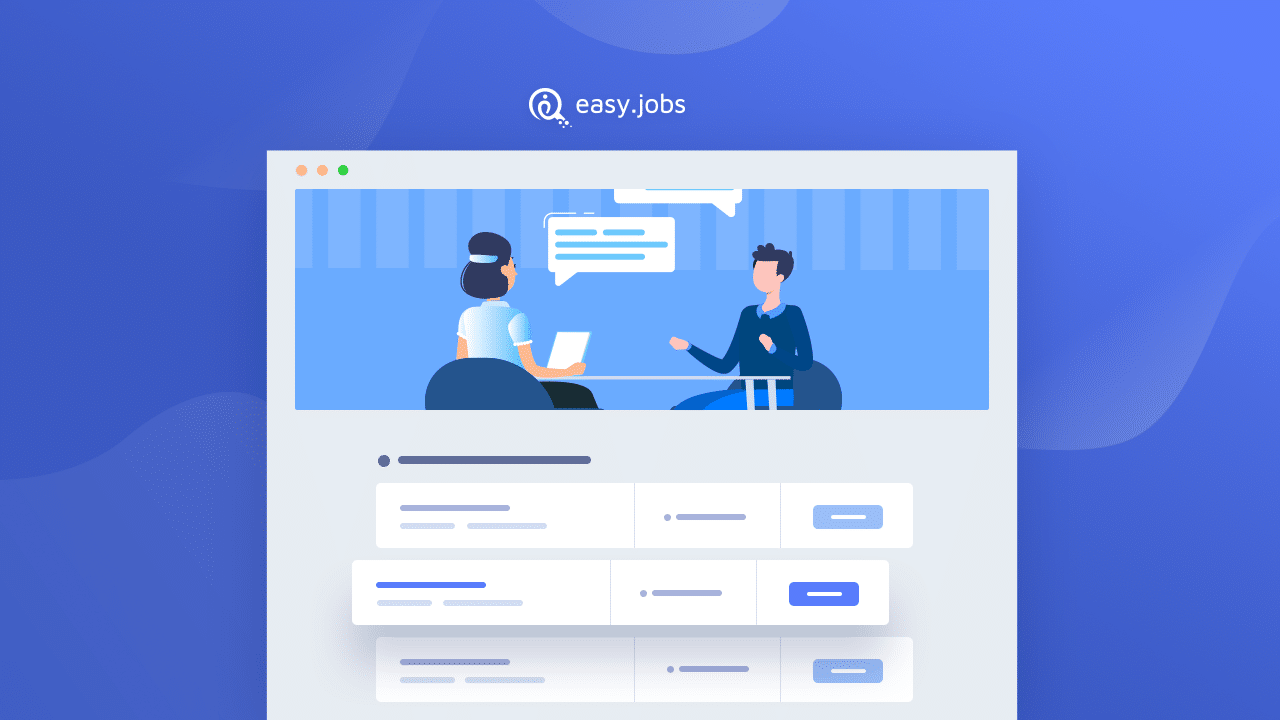 Recruitment is often perceived as a complicated process that can be costly and time-consuming. However, with remote hiring solutions like Easy.Jobs, you can save up a significant amount of time and money through a strategy known as Applicant Tracking System (ATS).
Applicant Tracking System is a software that lends a helping hand to companies for recruitment and hiring needs. Statistics show that almost 99% of Fortune 500 companies, and a growing number of startups, use applicant tracking systems (ATS) to filter out the resumes before someone takes a look at it. It streamlines the hiring process by helping recruiters to source candidates in an organized way and quickly communicating with candidates as they move through each hiring stage.
Why Do You Need a Career Site?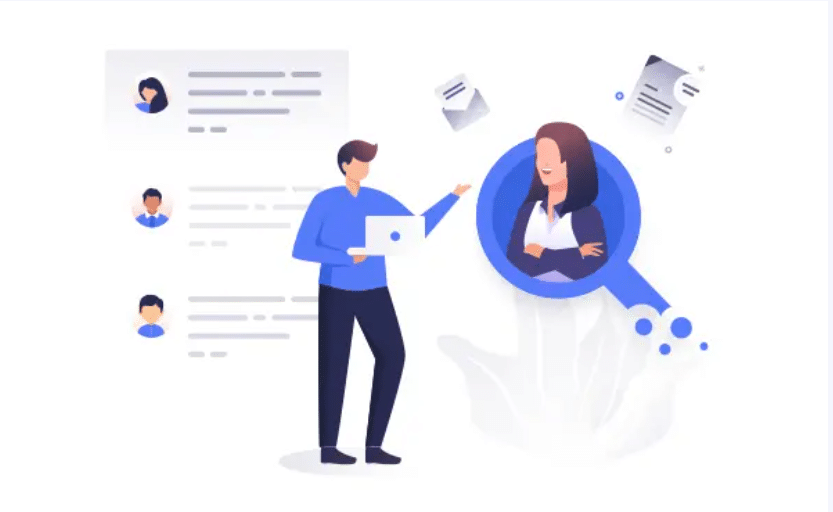 There are several reasons why a startup business should consider creating a career site when they are looking for new people to add to their team. Let's take a look at some of the reasons how a career site can help you.
From helping you differentiate yourself as a top employer of choice, to catching the eyes of ideal candidates, and decreasing recruitment costs, creating a career site has many advantages.
To get a better understanding of these advantages,  let us take a deep dive into all of the reasons why any startup would need a career site, and how it can help them grow their team members more easily.
👉Enhance Your Employment Branding:
An effective career site enhances your employment branding; in other words, it helps you attract potential candidates and differentiate your company as an employer of choice. With an eye-catching, informative career site, potential candidates will be able to understand your values and goals; they can understand what good they can contribute by working for your company and the benefits they can get for being a part of your team.
This is really important for startup businesses, as enhancing employment branding can help you stand out from others and attract more qualified individuals too.
👉Attract Ideal Candidates: If your career site does not contain high quality content and relevant information, then chances are that the ideal candidates you are looking for will not even bother to apply to vacant positions in your business. This is because they will not be interested in applying to an organization that does not provide important information about the company, its values and the benefits of being part of the team.
👉Reduce Employee Turnover Rates: With a well designed, functional career site that contains relevant information, you can attract ideal candidates and quickly filter through applicants who are unfit for the role. This will reduce your employee turnover rates as you will be able to hire candidates whose values align with your company's goals, and whose qualifications are perfectly suited for their job responsibilities.
Essential Features of A Career Site
To hire the right talent and prevent losing candidates to competitors, your career site must have all the essential features to appeal to ideal candidates. Below, we will briefly describe what these essential features of a career website are, and how they can help you attract potential candidates.
Front-End Submissions
Front-end submissions can be a great way to instantly attract potential candidates and enhance their user experience on your career site. It makes it easier for interested candidates to quickly fill up the forms and apply for any vacancies in your organization.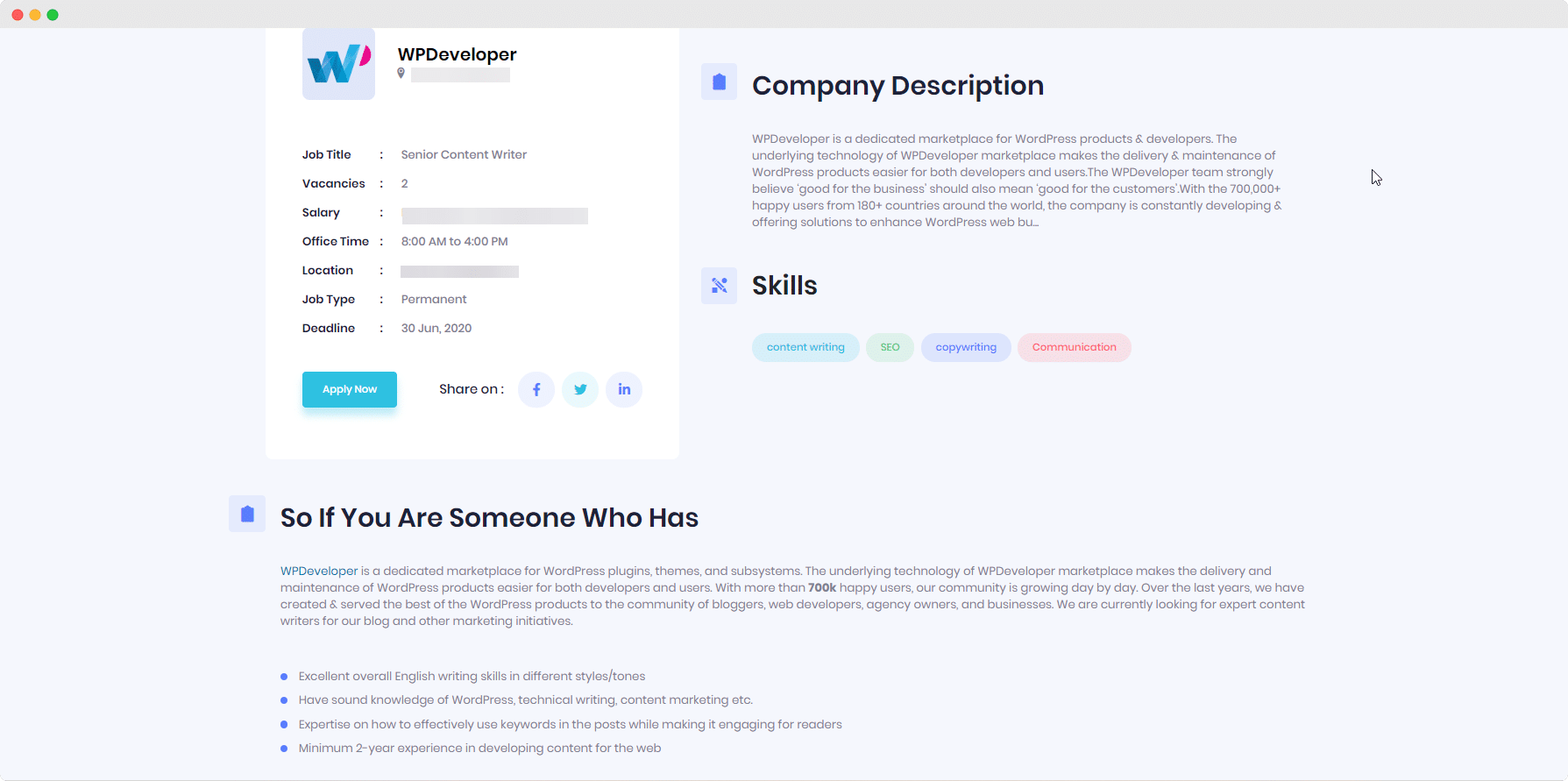 Jobs Details Information
Having  a proper, informative and content rich Job Details Information page will help you easily attract ideal candidates and turn away applicants who may be unfit for the job.
With a Job Details Information page, candidates will have a clearer understanding of what responsibilities are expected from them. This will help them decide whether they are interested in your job offer and thus you will be able to attract ideal candidates much more quickly.
Company Portfolio & Team
When job seekers are applying for a job, they are not only looking for monetary benefits; they are also looking for fulfillment. What this means is that candidates want to work for an organization where they can connect with other employees and become a part of the family, where they can experience a safe working environment and also enjoy periods of recreation.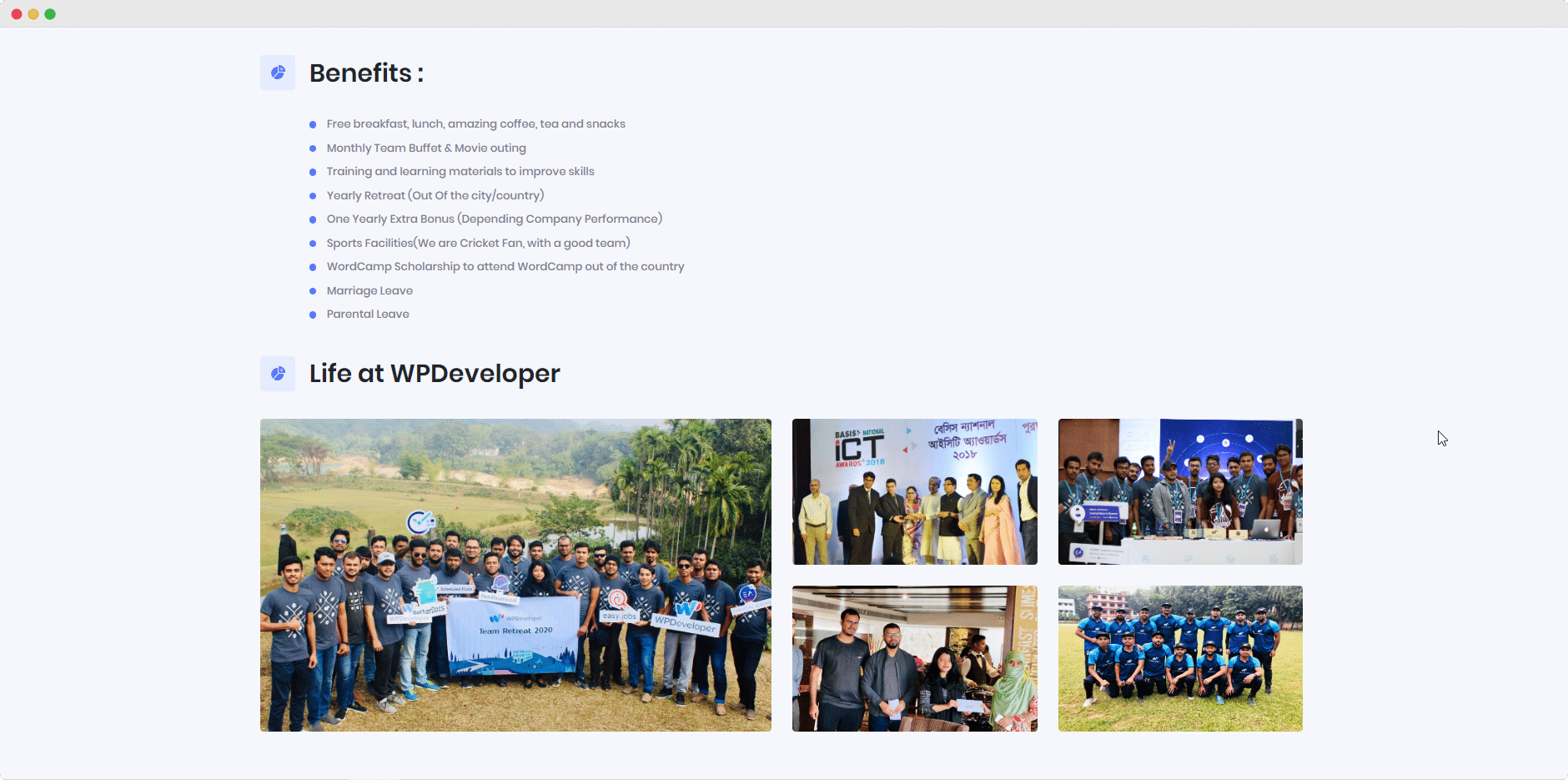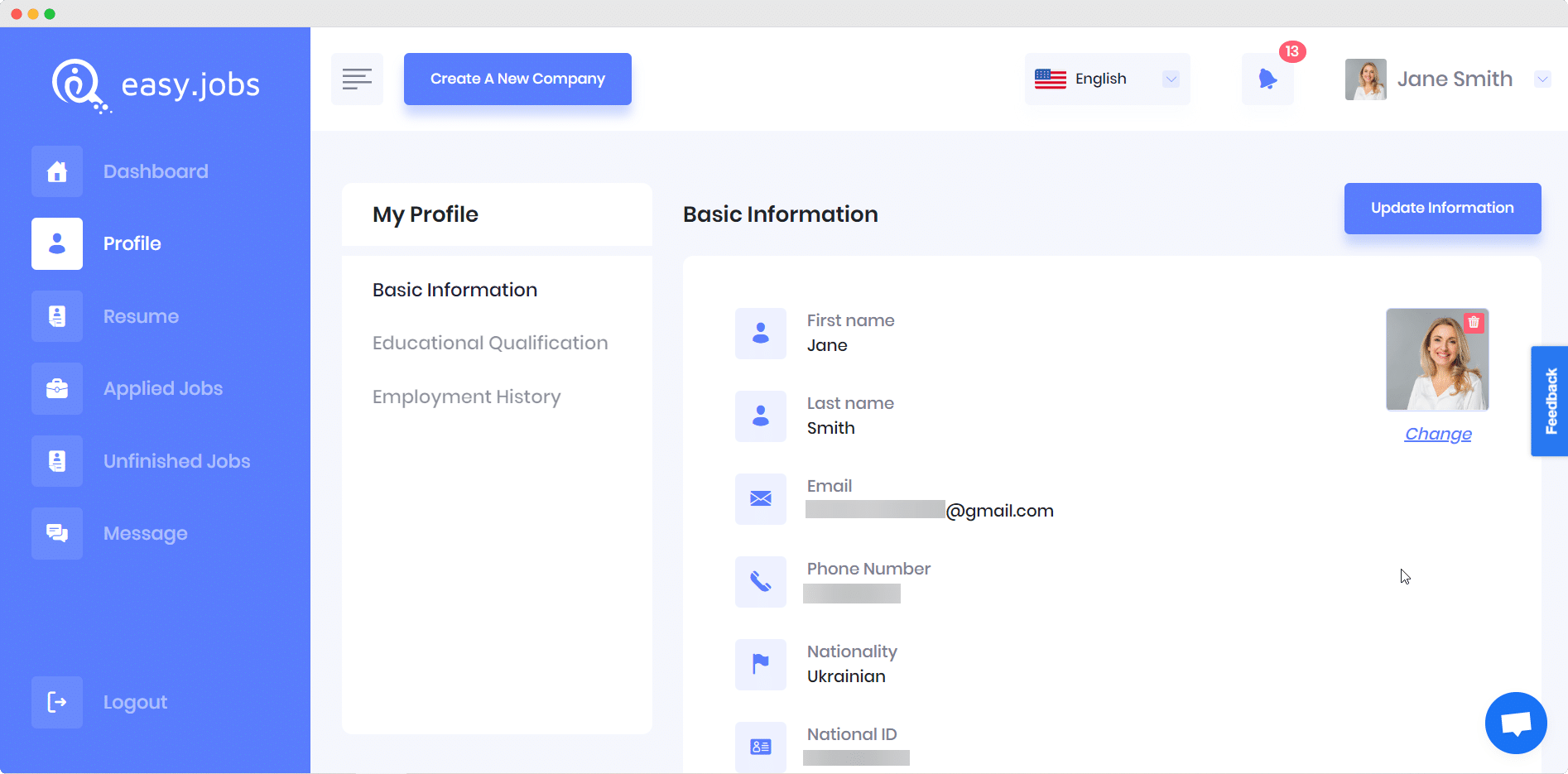 User Profile Area
The User Profile is the place for applicants to add, access and update their personal information such as adding a profile image, including profile information, uploading resume, checking application updates, and communicating with employers. This is an all-in-one hassle-free solution for job seekers to regularly update information about their skills and qualifications, communicate with recruiters and keep track of their applications.
Responsive Design 
If your career website is not comfortable to site visitors, you might lose your potential candidates. To improve the candidate's user experience on your career website, you need to have a responsive design. This means that the applicant should be able to easily access your career website on tablets, mobile devices and computers or laptops.
Easy.Jobs: The Ultimate Remote Hiring Solution For Your Business
Now that you know what the essential features of a career site is, you might be wondering where to start. This is where Easy.Jobs can help you.
Easy.Jobs is the ultimate remote hiring solution that lets you create your career page, hosted for free. With Easy.Jobs you will be able to showcase your organization's values in an appealing way in your very own career site. It will allow you to open your Easy.jobs account according to your brand name, and that will help you to build a strong employer brand.
How To Get Started With Easy.Jobs To Create Your Career Site
Before you can start creating your career site with Easy.Jobs, you need to first create an account for your organization. This can be done in only a minute or two by following these two easy steps that we are going to show you below.
Step 1: Sign Up For An Account On Easy.Jobs Website
Easy.Jobs comes with different flexible packages, such as the Startup pricing plan, the Business pricing plan and the Enterprise pricing plan. However there is also a free package if you want to try Easy.Jobs for free.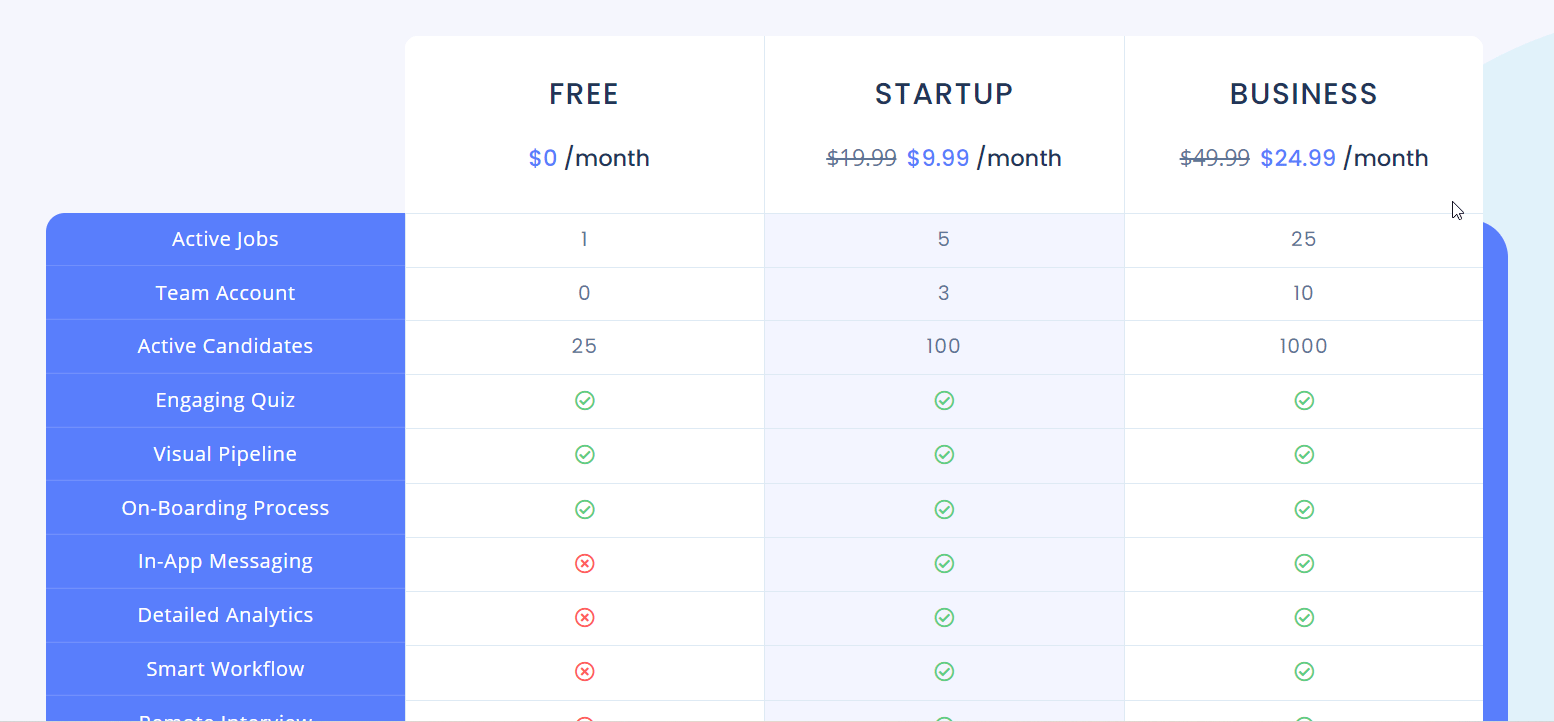 To get started, you need to sign up for an account on Easy.Jobs. To do this, simply visit the login page of Easy.Jobs to create your account. Once you get there fill in all the necessary fields on the page and click on the Sign Up button.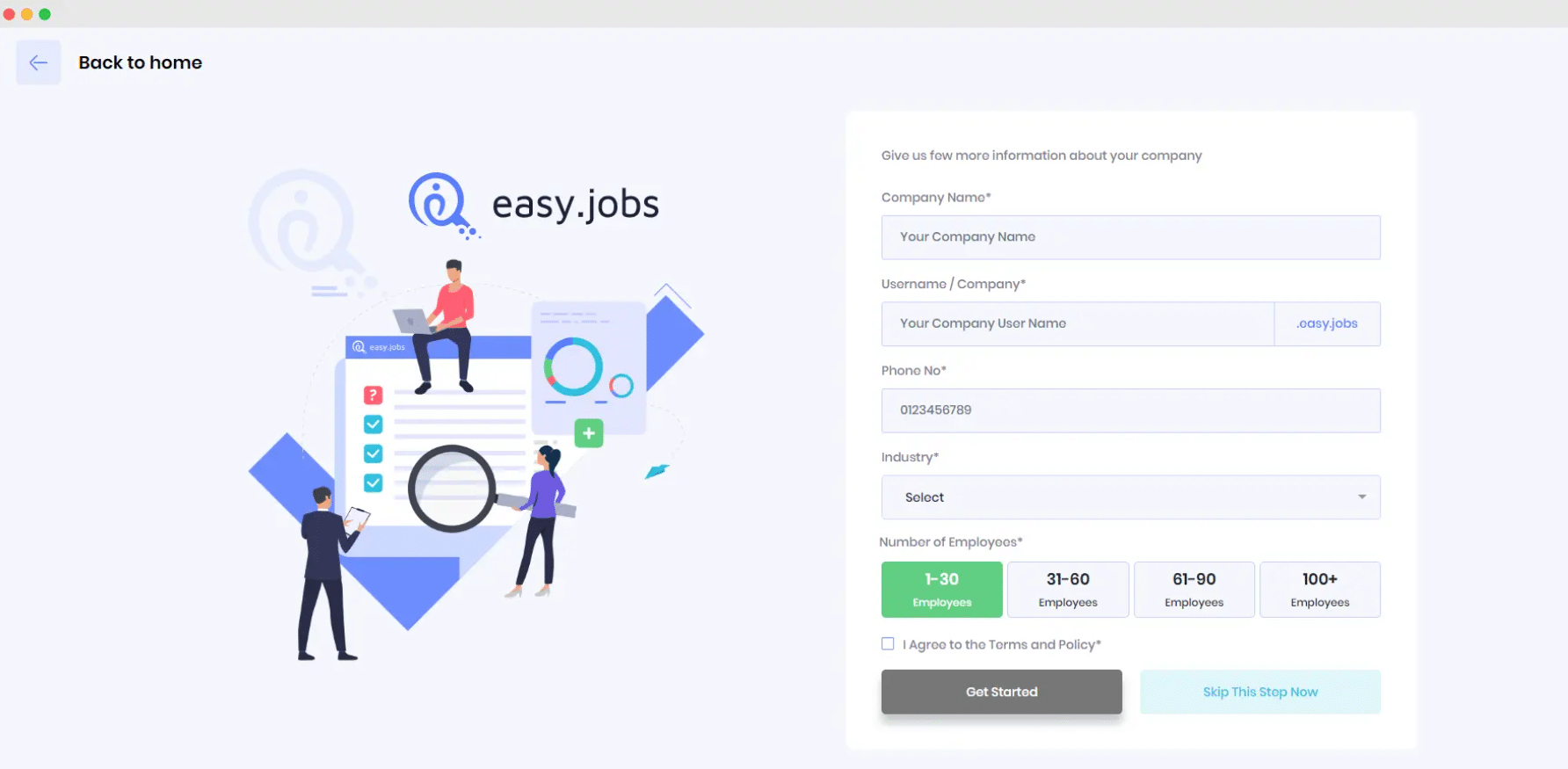 Step 2: Verify Your Account To Access Your Company Profile
Next, you must verify your account by checking the verification link that has been automatically sent to your email upon signing up. Once you have verified your account, you will be able to access your Company Profile.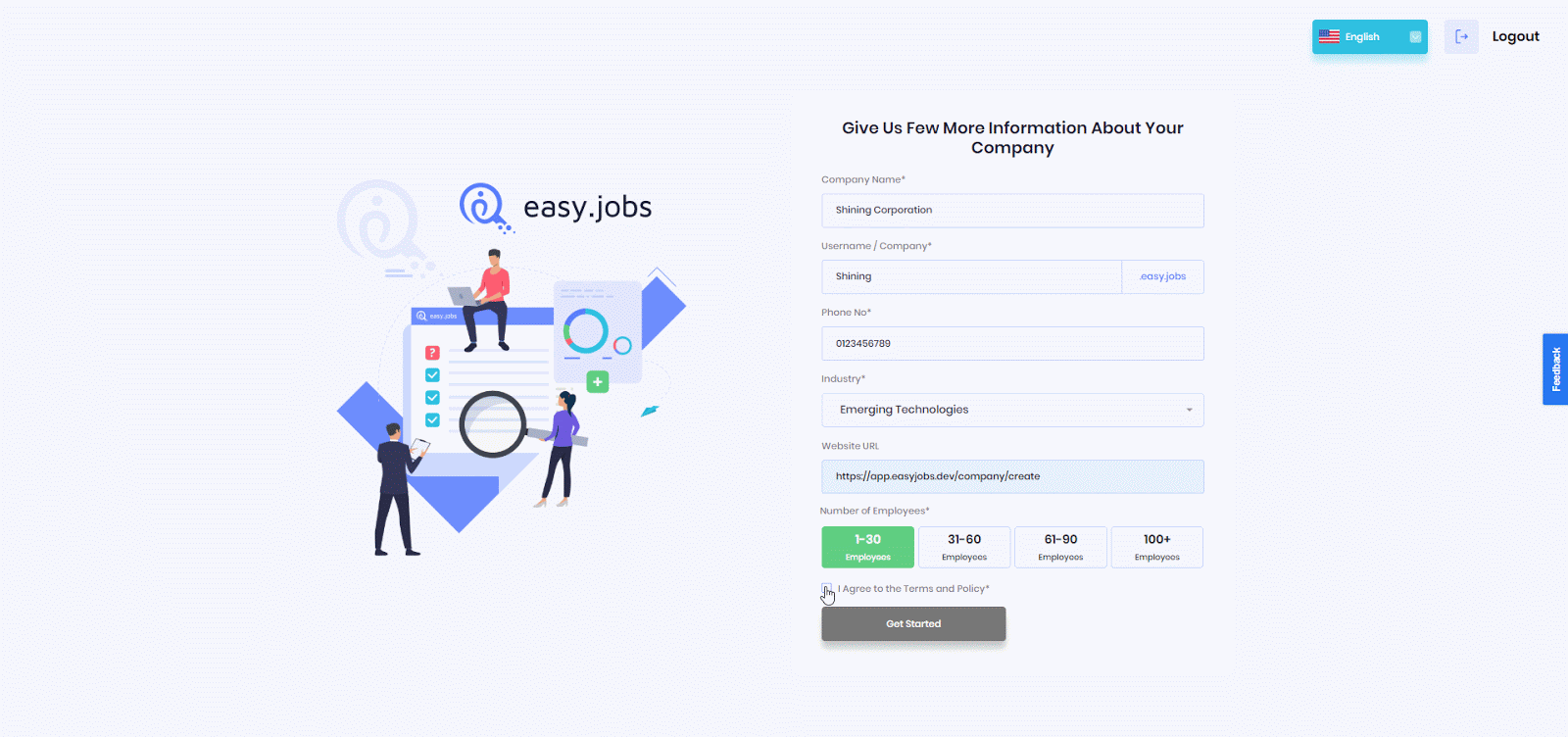 Now you are ready to customize your Company Profile from your Dashboard to make your company stand out to job seekers on Easy.Jobs.
How To Create A Career Site With Easy.Jobs
Most job seekers will look for some common things when they are browsing any career site. These are: 
Company values, mission and vision

Employee testimonials

 Company achievements

Job vacancies

Additional benefits
You can easily do all of this using Easy.Jobs by following a few simple steps:
Step 1: Update Your Company Profile With Key Information
To make sure your company profile enhances your employer brand, make sure to regularly update your company profile with photos and key information that will help you attract ideal candidates.
Step 2: Create & Publish Job Vacancies
To let your ideal candidates find out about job vacancies within your company, you need to create a new job post in Easy.Jobs and publish them on your career website. To do this, simply log in to your company profile and click on the Jobs tab from the left-hand sidebar of your Dashboard. You will be redirected to a new page as shown below.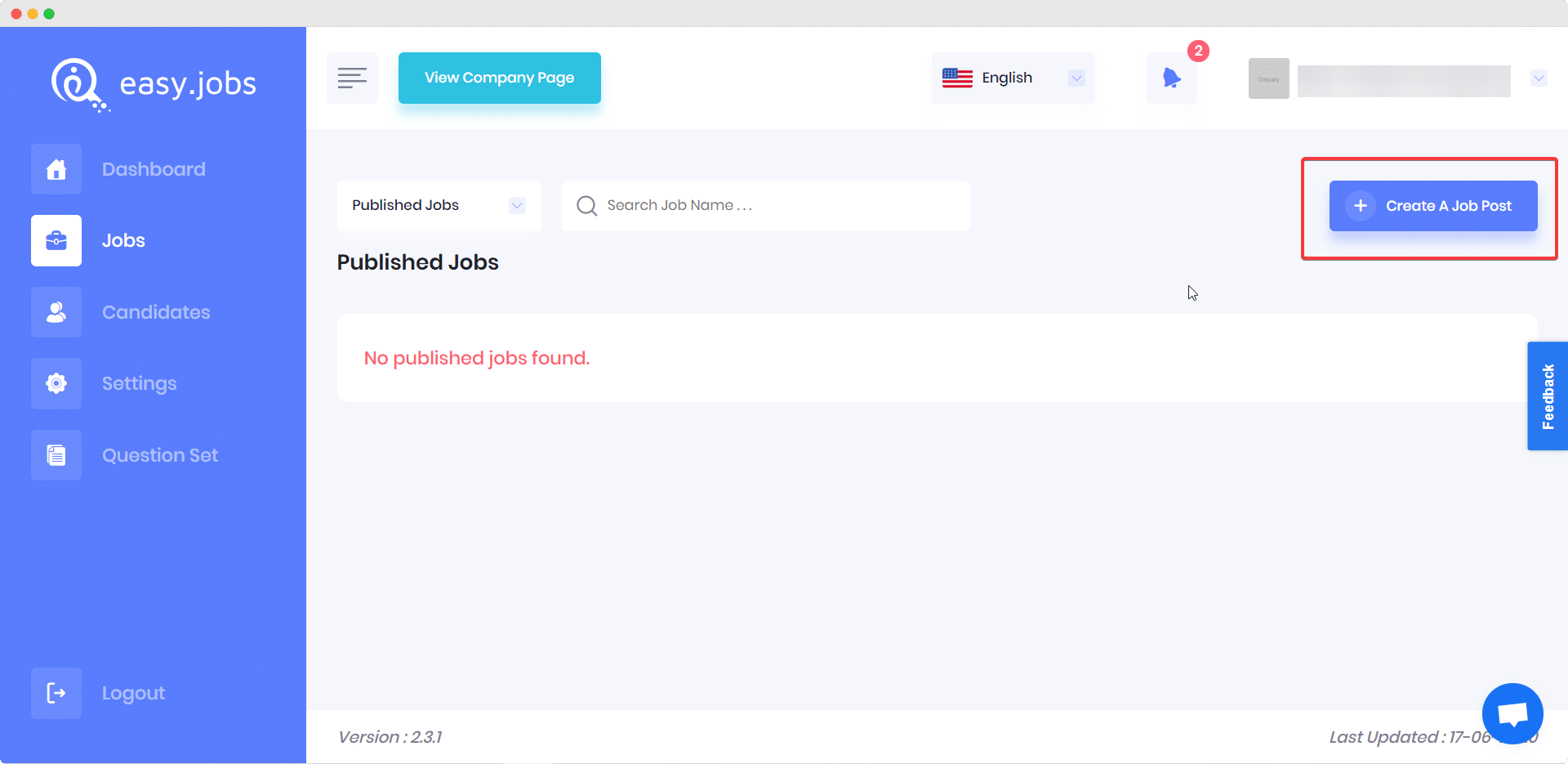 From this page, all you have to do is click on the Create A New Job Post button at the very top of your page on your right hand side. This will open a new page where you can add information about job vacancies within your company..
Step 3: Instantly Screen Ideal Candidates With Easy.Jobs
When you are done adding the basic information about a job vacancy in your company, you'll notice that there are several more stages you can add for a better, faster and more accurate hiring process. For instance, you can add Screening Questions to filter through your applications.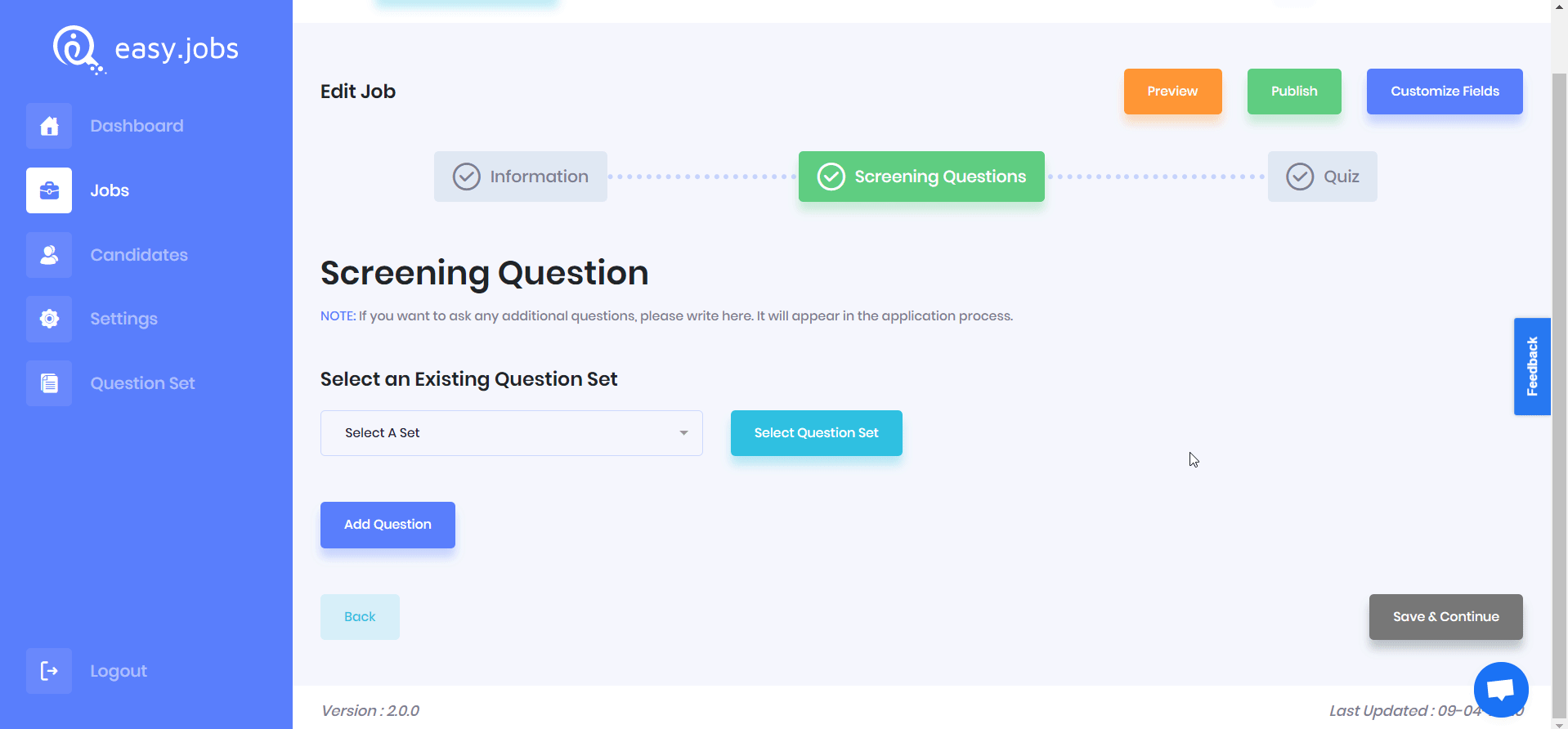 Step 4: Use Quizzes To Test Candidates' Skills & Potential
You can also add Quizzes to quickly identify the right candidates for your job. You add questions for your quiz, include multiple choice options, set a time for your quiz and add marks for each question too. This is very helpful for screening purposes as you can simply choose to hire only the candidates who score a certain number of marks.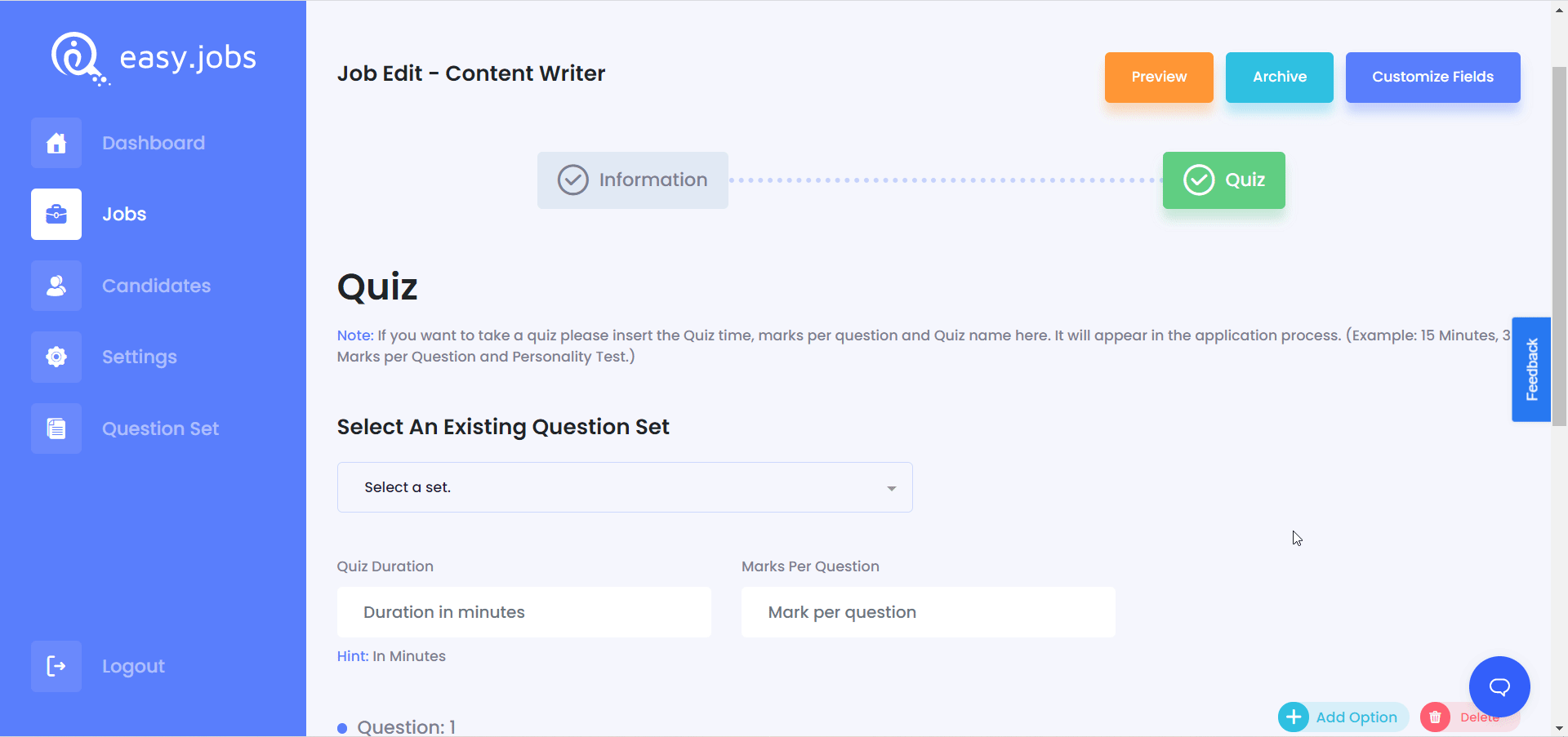 Besides this, you can also set up remote interviews in Easy.Jobs through Google Meet or Zoom to hire selected candidates too.
When you are done with these steps, you will see that a recruitment pipeline has been created for you by default in Easy.Jobs. You can manage pipeline in Easy.Jobs by simply clicking on the 'Edit Pipeline' button.
Step 5: Communicate With Candidates From Easy.Jobs
Easy.Jobs makes it very easy for you to view your candidate list and details and communicate with them as they pass through each stage of the hiring process. Simply navigate to Dashboard–>Candidates and you will be redirected to a page where you can see the full list of candidates and their information.
To see detailed information about a particular candidate, click on the 'View Details' button and you will be redirected to a page where you can see the candidate's application, resume, evaluation and even start conversations with them.
Step 6: Set Up On-Boarding Emails For Selected Candidates
This step is very important. After publishing your job, you should set up on-boarding emails for selected candidates who will be joining your team. This is a great way to let new members of your team know important information such as how much they will be paid, the length of their probationary period and other details. 
Besides this, setting up a proper on-boarding email also makes candidates feel more welcome and makes your startup business look more professional and organized.
To do this, simply navigate to Settings→ Email Setup from your Easy.Jobs dashboard.
From here you can set up different emails for different purposes such as for onboarding candidates, for candidates who move from one pipeline to another, and for rejected candidates too. By clicking on the edit button, you will see a pop-up containing a template for your email. You can customize this template and add your own email content as needed.
When you are done setting up your career site on Easy.Jobs, you can click on View Company Page from your dashboard to see how your career site on Easy.Jobs looks like.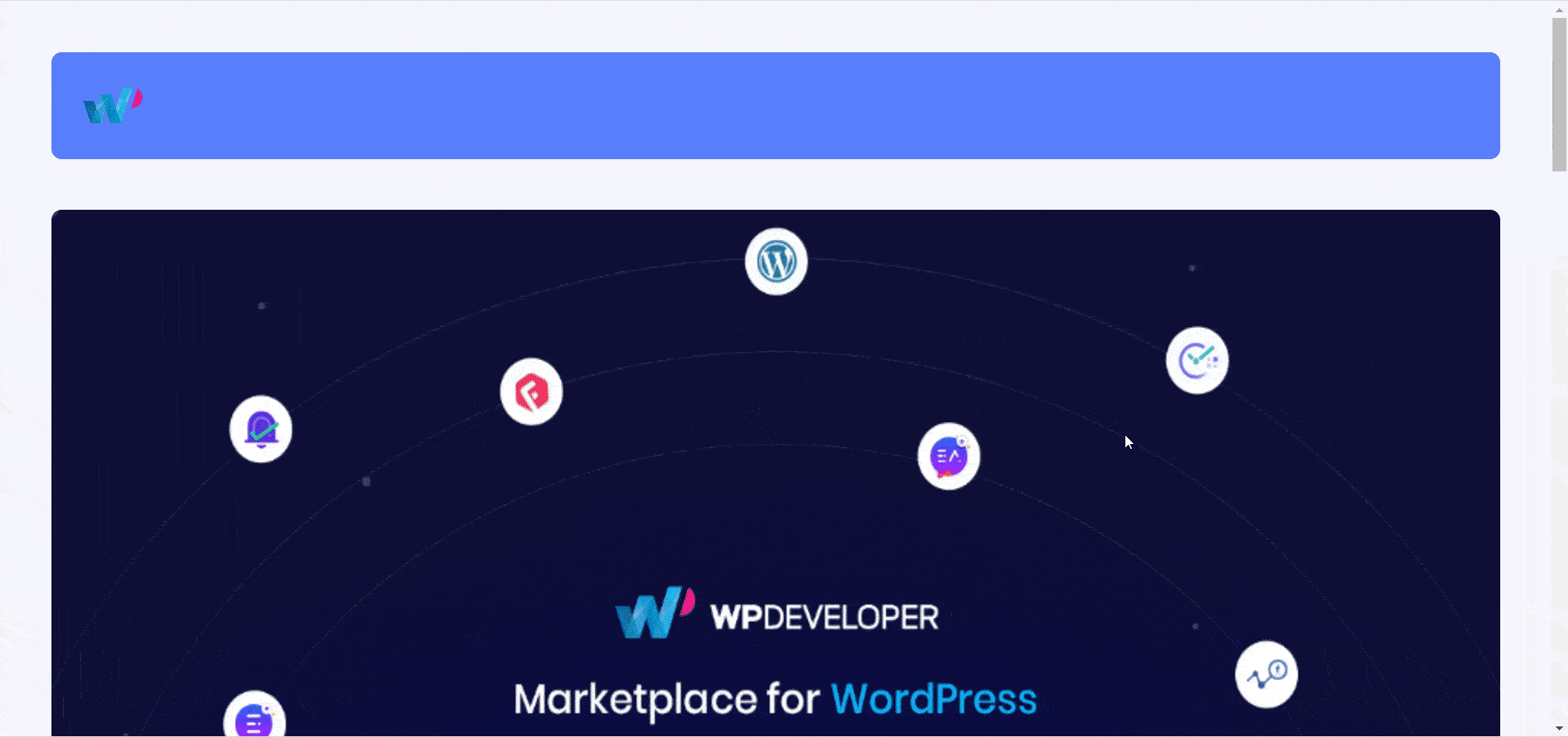 How To Create A Career Page With Easy.Jobs On Your WordPress Site
To make your life easier, WordPress integration is available in Easy.Jobs. Just follow this step-by-step guideline to create a career page using Easy.Jobs for your WordPress website.
Step 1: Install And Activate Easy.Jobs Plugin For WordPress
First, install and activate Easy.Jobs plugin for WordPress. You can do this by going to your WordPress Dashboard and navigating to Plugins–>Add New. Write Easy.Jobs in the search bar and install the plugin.
Step 2: Connect Easy.Jobs With Your WordPress Site
Once you are done with the installation and the activation, you need to create an API key for authenticating yourself as a unique user. To generate the identifier or the API key, log in to your Easy.Jobs account and navigate to Settings–> App Key.
After generating the API key, go to your WordPress Website's Dashboard and navigate to EasyJobs–>Settings–>General. Paste the API key in the box and press the  Save Settings button.
By following these steps you can be able to connect your WordPress site with Easy.Jobs. After successfully connecting your WordPress site with Easy.Jobs you can start creating a career page for your website and showcase your job postings.
Step 3: Create A Career Page In WordPress With Easy.Jobs
To create a career page you need to navigate to Easy.jobs→ Settings→ Design.  Click on the Go To Customizer button to load your WordPress Customizer.
Once the Customizer is done loading, you should be able to see your Jobs page by default the way it is shown below.
You can now start to customize your Career Page by playing around with the different options available. From the Landing Page tab you have several options such as adjusting the 'Container Width', changing the 'Page Background Color', 'Page Section Heading Text Color' and much more.
Similarly, from the Job Details Page you can play around with the settings to customize your Job Details Page where potential candidates can get more information about your job vacancies, your company and more
This way, you can use the WordPress customizer to create an outstanding Career Page using Easy.Jobs. If you have followed all these steps then you will see that your job vacancies are well organized and beautifully sorted in a list in your Career Page.
Besides being able to create your career site quickly in WordPress with Easy.Jobs, you can also enjoy many more functionalities to manage your recruiting process.
For example, you can view all of your published jobs, see who has applied, manage your pipeline and much more with the Easy.Jobs plugin for WordPress.
View Your Easy.Jobs Dashboard In WordPress
With the Easy.Jobs plugin for WordPress you can get a complete overview of all the published jobs you have posted on your career page, the number of applications you have received and much more. Just navigate to Easy.Jobs→ Dashboard from your WordPress dashboard to get a quick overview of your posted jobs and recent applications.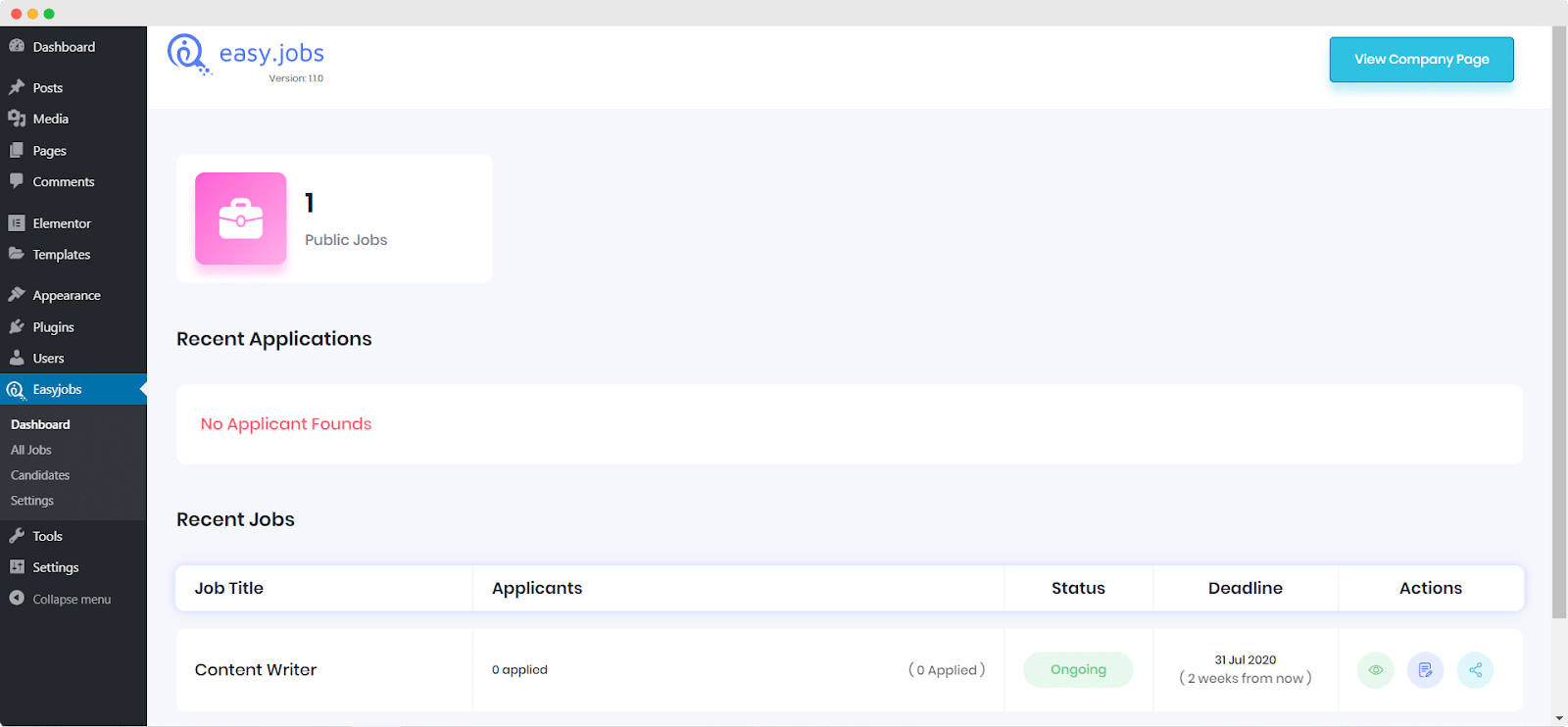 Manage Your Pipeline in WordPress With Easy.Jobs 
You can also manage your recruitment pipeline in WordPress with Easy.Jobs. All you have to do is navigate to Easy.Jobs→ Jobs from your WordPress dashboard. Here you can see all of your published, archived and draft jobs. Choose 'Published Jobs' from the drop down menu and click on the Pipeline icon on any of your published jobs as shown below.
By clicking on this Pipeline icon, you will be able to take actions to move your applicants from one stage of the recruitment process to another as shown below. All you have to do is click on the 'Move To Stage' button on your right hand side and select any of the options from the drop down menu.
You can also manage your candidates from your WordPress dashboard with Easy.Jobs by going to Easy.Jobs→ Candidates. Here you can get a complete list of all your candidates for each of your published jobs and even sort them according to your ratings.
How To Create A Easy.Jobs Career Site Using Elementor
If you are using the 'drag and drop' page builder Elementor, then you can instantly create your Career Page with Easy.Jobs using the Elementor Editor. Just follow these three easy steps given below.
Step 1: Create A New Page In Elementor Editor
To get started, create a new web page in Elementor Editor by going to Pages→ Add New from your WordPress Dashboard and then clicking on the blue Edit With Elementor button at the very top. This will open up the Elementor Editor.
Step 2: Configure & Customize EasyJobs Landing Page
Once the Element Editor is done loading, you are ready to start creating your Career Landing Page. This is the very first page that your site visitors will see when they click on your Career Page, so it is imperative to make it as unique, attractive and informative as possible. Search for 'EasyJobs Landing Page' from the search bar under the 'ELEMENTS' tab in Elementor Editor. 
Afterwards, you only need to drag and drop the element anywhere on your web page to create your Career Landing Page. Once you are done, this is the default layout you are going to see.
From the 'EasyJobs' option under the 'Content' tab you can choose to hide company details, change cover image, logo, and hide your job list and company if you want to.
Similarly, you can also choose the order by which your jobs are to be listed and sorted, the number of available jobs to be shown, add your website link, company name and much more from the 'Job List' and 'Text Change' options. 
After you are done configuring the content of your Landing Page, it's time to style it. Simply click on the 'Style Tab' and play around with the options available.
Here, from under the 'General' tab you will find the options to change the background color of your page. You can add a solid background or gradient background, or simply choose to add a background image instead, depending on your preferences. Similarly, from under the 'Section' tab you can customize each section of your Career Page.
That's not all though. To help you make your Career Landing Page truly stand out, you can also change the settings under the 'Company Info' tab and the 'Jobs List' tab where you will see options to change typography and font colors for your company's name, location, Website Link buttons, Apply buttons and much more.
In this way, you can create a unique Career Landing Page in Elementor with Easy.Jobs to attract potential candidates and set yourself apart from other employers.
Step 3: Configure & Customize EasyJobs Jobs List
To create your Jobs List page in Elementor, you need to activate the 'EasyJobs Job List' element by searching for it under the 'ELEMENTS' tab and then dragging and dropping it anywhere on your page.
After activating it, you can configure the content and customize your Jobs List page in the same manner shown above. From the 'Content' tab you will have several options such as the option to add your own Title or choose to hide it completely, adding your own icons, setting the number of jobs to be shown and more.

Similarly, from the 'Style' tab you can adjust the background type, customize the 'Section' and 'Job List' and much more.
When you are done, you will have your own stunning Jobs List Page made in Elementor with the help of Easy.Jobs
Get More Out of Your Career Site With Easy.Jobs
Along with the amazing features mentioned above, Easy.Jobs has even more to offer to make your remote hiring process even better. Let's take a look at everything else you get with Easy.Jobs.
Real-Time Notification Alerts
You will get notification alerts in real time from all job postings. Candidates will also be notified about their application status as well. No more wasting time trying to find individual candidates to inform them about their application status; they will be notified automatically with the notification alerts from Easy.Jobs.
Team Collaboration To Make The Recruitment Process Easier
Easy.Jobs make collaborating with your recruiting team much more efficient, productive and less time consuming. You can easily add team members to your company profile and set their accessibility in the account. Thus you can ensure more efficiency and productivity from your team members.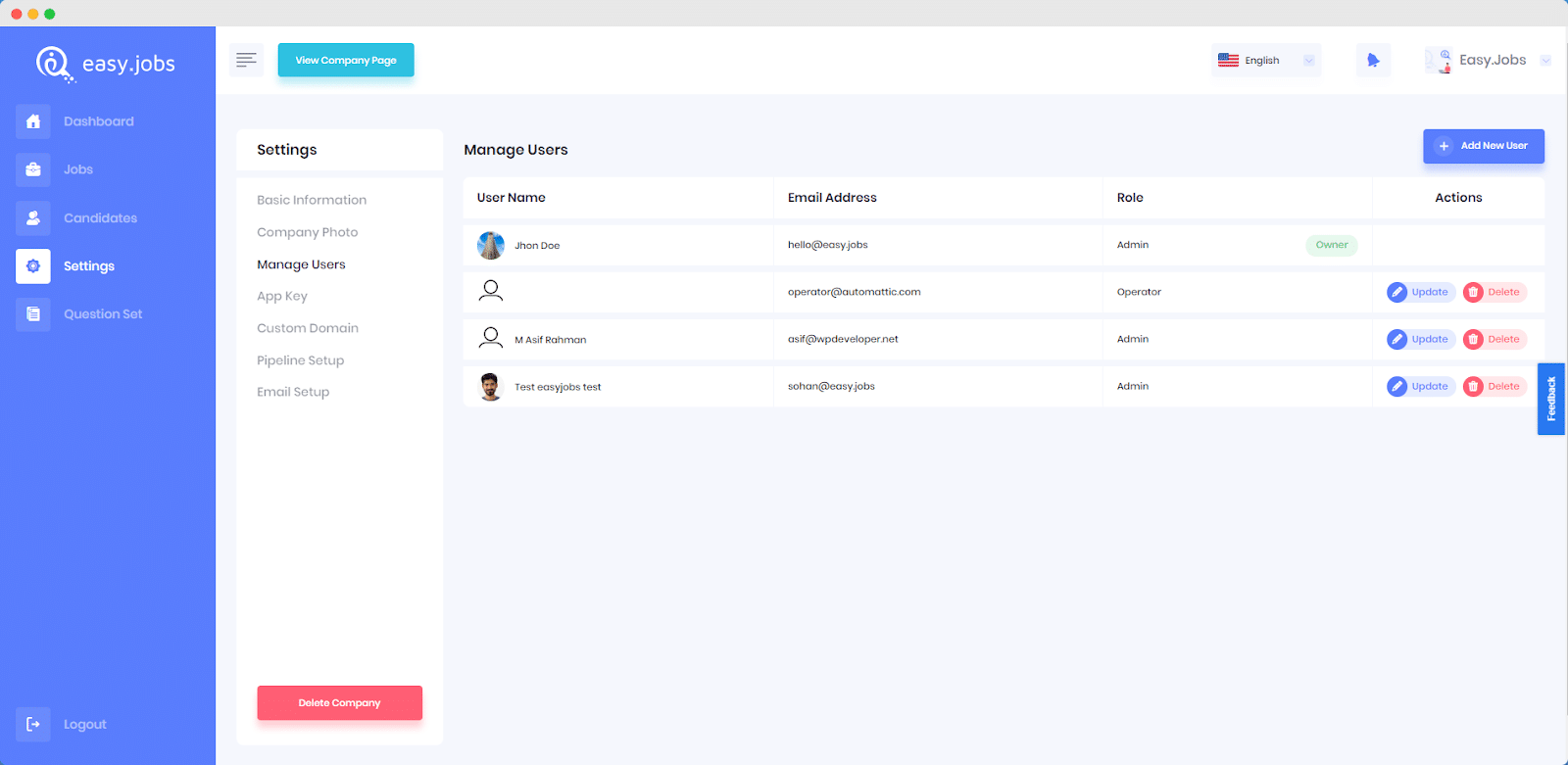 Faster Communication With In-App Messaging
Easy.Jobs has brought to you an in-app messaging feature by which you are able to communicate with candidates easily. If you want to let your candidate know something important then you can just send a message quickly with Easy.Job's in-app messaging feature.
Customized Email Setup
With the Email Setup feature you will be able to customize your emails and send them instantly to candidates with Easy.Jobs. For instance, if you want to send an email to a particular candidate to offer them a position in your team, then you can customize your email accordingly and send it instantly.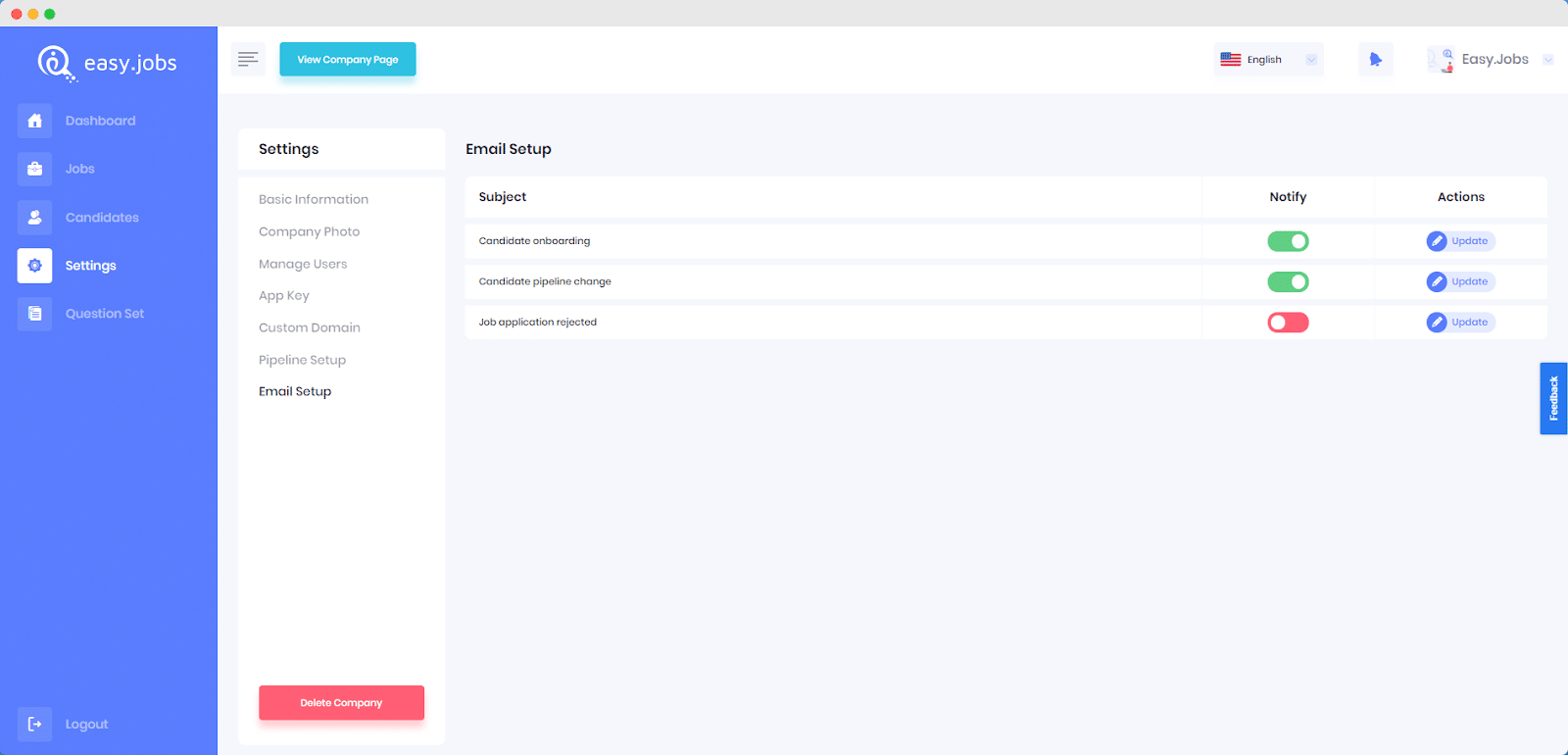 Wrapping Up
With just a few easy steps, Easy.Jobs helps you streamline your entire remote hiring process and helps you attract more ideal candidates by enhancing your employment branding. We hope you find this post helpful, and will consider trying out Easy.Jobs to improve your recruiting process.
Let us know your thoughts in the comments below. If you are using Easy.Jobs and have any questions, feel free to contact us or join our Facebook Community for further assistance.
👉 [Limited Offer] Get 50% Discounts On All Plan
We're offering 50% off for all Easy.Jobs packages during this pandemic. Select, hire and onboard great talents at half the costs & streamline your recruitment process.
Get Started