To organize your online recruitment smoothly, the best WordPress job board plugins are there to help you out. But which solution to choose and which will be the best fit for your organization is the real challenge. Don't worry! We are here to provide you best WordPress job board plugins and career page templates to help you create and manage your remote hiring easily.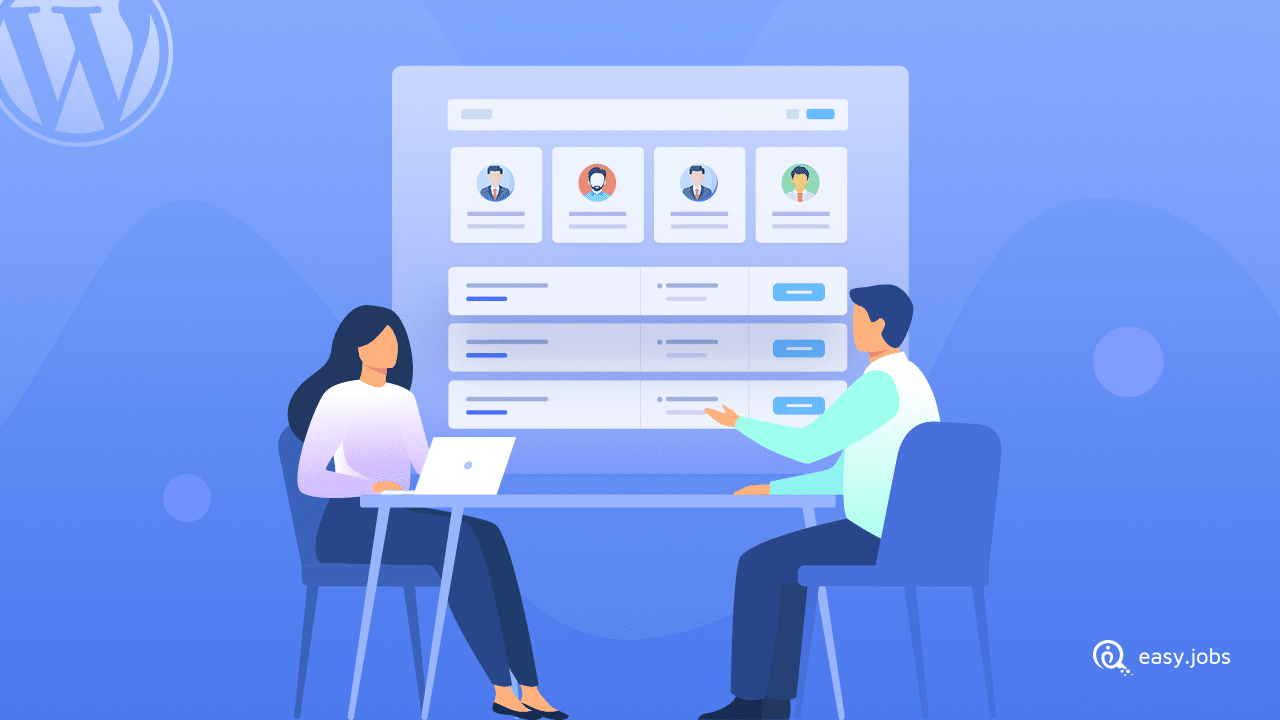 Top Features: Any WordPress Job Board Plugins Should Have
Whatever solution you may choose, before that you have to go through the basic features, the latest or the trendy ones to make your remote hiring easiest. And as an organization, you can be more productive in your recruitment, and build a great team quickly to get success. For that, take a look at below to know all the latest features you should look at before choosing your ultimate remote hiring solution: 
Comes with an advanced candidate pipeline & powerful screening facility

In-built analytics, in-app messaging systems, & video conferencing support.  

Advance analyze & filter candidates option, custom domain feature is available. 

Personalize your career pages with ready themes and organize your candidates faster.

Highly recommended if your chosen solution has followed the AI implementation process

Check if your selected job board plugin has integrated with any drag & drop page builder or not

Make sure the plugin is reviewed well and provides expert support
5+ Best WordPress Job Board Plugins To Manage Your Hiring 
As the above section is all about letting you know what you should look for before choosing your WordPress job board plugin. Here you will get all the top 5+ best WordPress job board plugins and career page templates and pick the best for your organization to make your remote hiring process more smoother and effective than before. 
1. Easy.jobs – All In One Remote Hiring Solution For WordPress

Easy.jobs can be your latest best all-in-one SAAS recruitment solution to go with. Which is also available in WordPress plugin versions to make your remote recruitment effortless. It has a powerful, user-friendly interface to create your organization's beautiful brand profile with its ready layouts, preferred languages and more. All you have to do is just integrate your Easy.jobs career site with WordPress by following a few steps and maintain your job board without any hassles.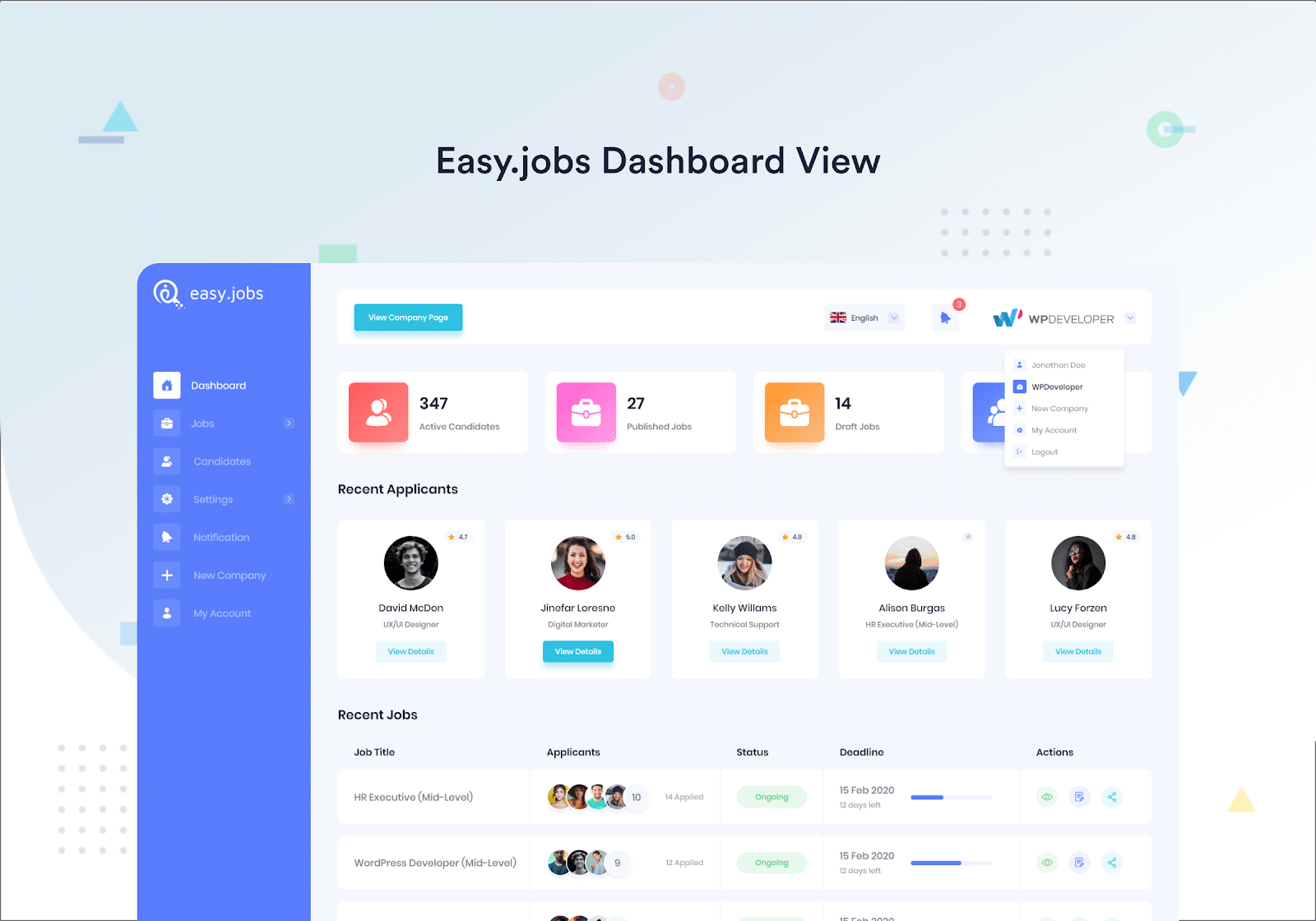 Easy.jobs is also fully compatible with WordPress's powerful page builder Elementor. You can now showcase your career site with Easy.jobs easily on your Elementor site and run your online recruitment without any hassles. 
Moreover, you can add your preferable job posts, types, categories, information, or all details easily by using Easy.jobs under a custom domain name. Nothing, just you have to follow some simple steps and organize your job profile beautifully with this complete solution.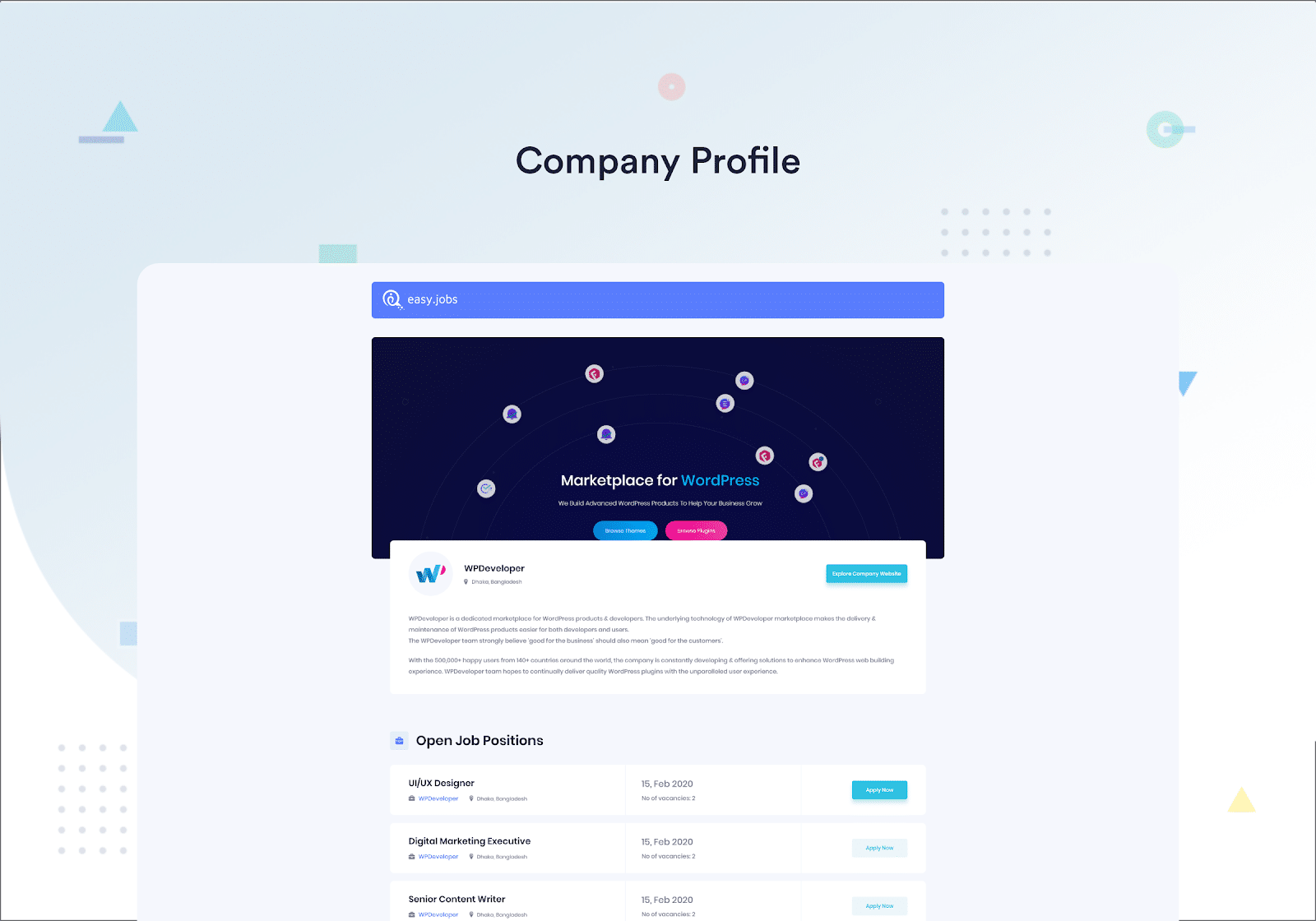 Get all ready, interactive career site themes from your Easy.jobs dashboard to change the outlook of your career site the way you want, and without adding. Because your career site look is important to drag new applicants' attention and onboard the best one within a short period of time.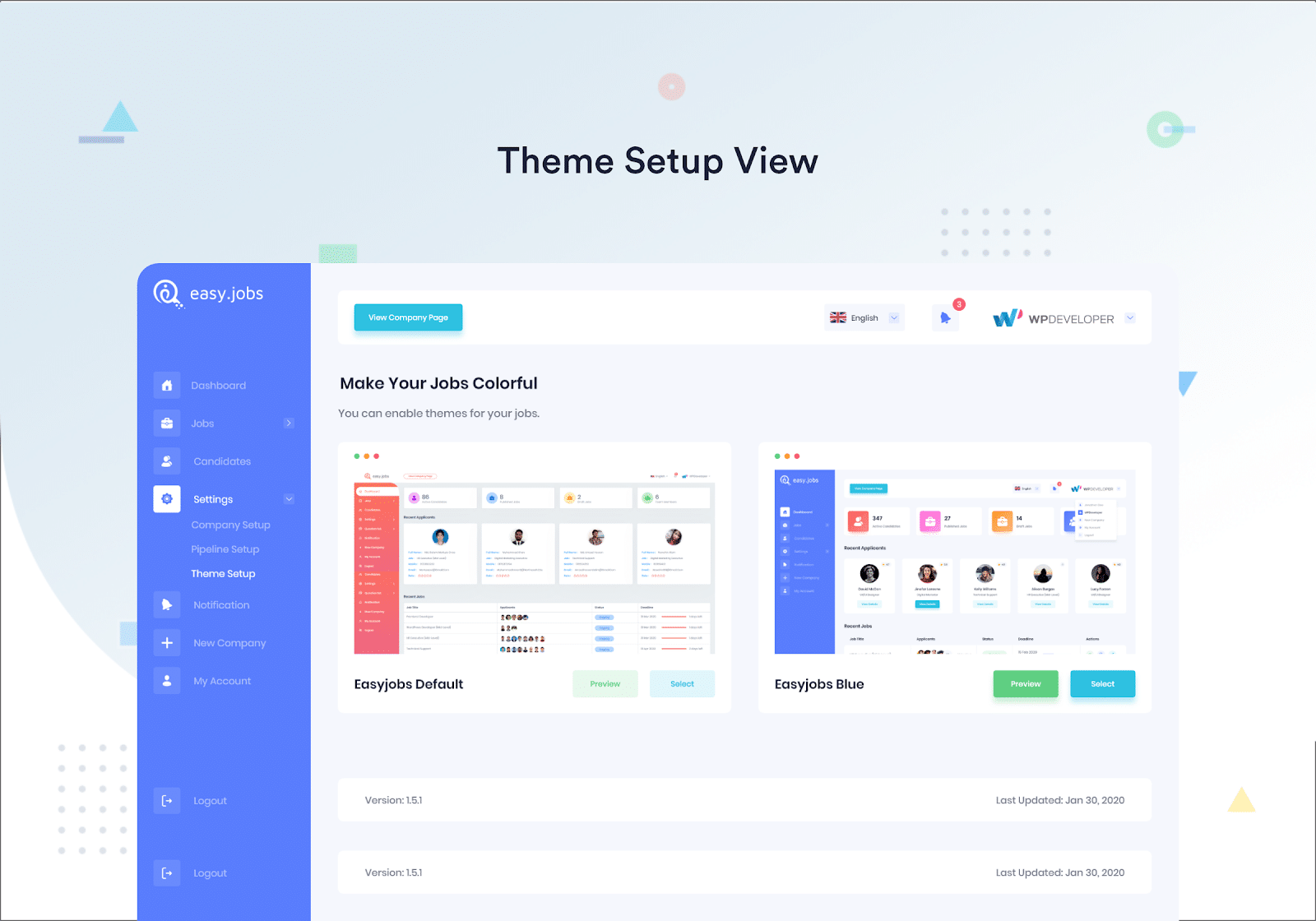 Besides, Easy.jobs can help you to set up question sets, quizzes to take an instant online test, or quizzes to evaluate your performance at the beginning. It will then help you decide which applicants you should go further and whom not by applying this smart, initial screening process.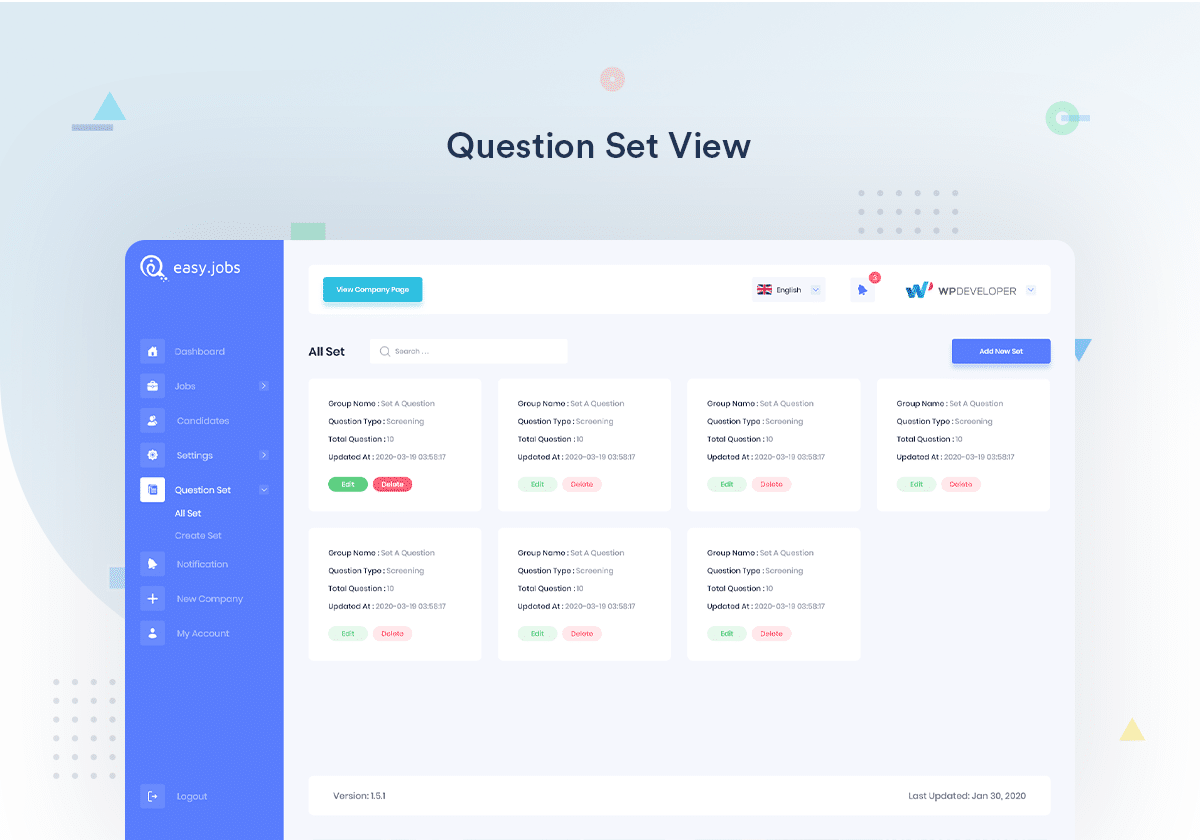 Also, Easy.jobs come with in-built analytics to help you track and evaluate your overall recruitment process and candidates' performance. You can also advance your remote hiring more by using the filter options, in-app messaging facility, and a lot more. It is powerfully integrated with Zoom, or Google Meet to make your video conferencing smooth with your applicants if anytime it is required.  
Easy.jobs powerful AI screening system is there to screen your candidates with automatic scores on their tests and more. So now by using this one solution, you can do the rest of these functions effectively and get the right talent faster on board.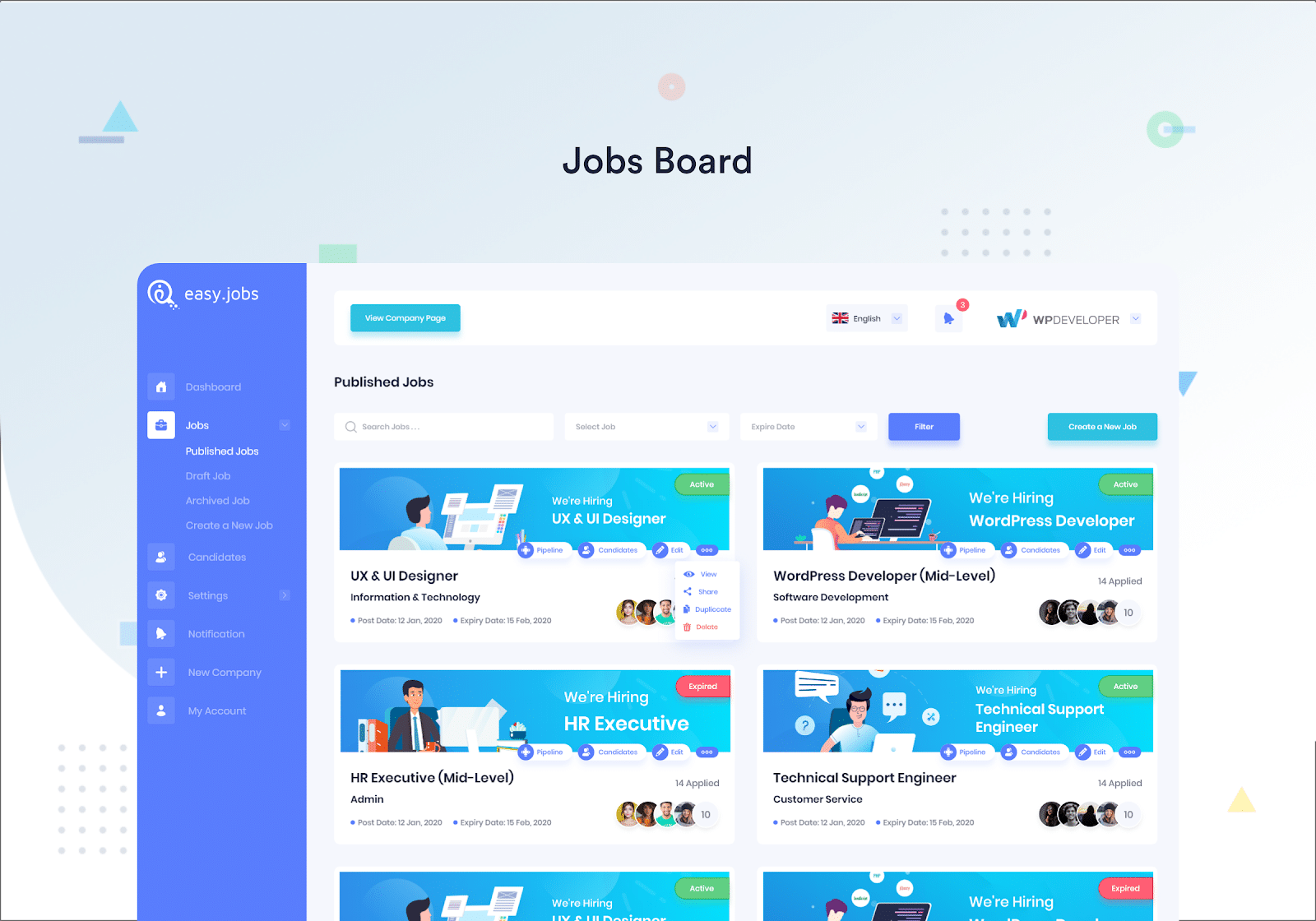 All you have to do is to subscribe to any of its packages and use this plugin after integrating EasyJobs with your WordPress site. You can start free by getting Easy.jobs initial package and can upgrade to any higher package later to use its all exclusive premium features. 
Easy.jobs Solution Takeaways
Advanced, easy-to-use interface, & compatible with Elementor page builder. 

Create your entire career site with ready themes, and a custom domain.

Add unlimited job posts, select types, & sort candidates according to your preferences. 

Advanced search, filter, insightful analytics, in-app messaging system, integrated with video conferring platforms & more. 

Online assessment facility to measure candidates' performance at the beginning. 

AI-powered screening systems to get the automatic scores to applicants, and a lot more on track to hire the right candidates faster.
2. WP Job Manager – Lightweight Job Board Plugin For WordPress

WP Job Manager is one of the popular, lightweight job board plugins for WordPress, and it's based on shortcodes. This job board plugin is compatible with any theme and can be set up very easily with its user-friendly interface. You can use this job board plugin free for WordPress. 
WP Job Manager Plugin Takeaways
Create, manage, and categorize job listings

on its compatible WordPress-based UI. 

Easy search and the filterable option are there with ajax powered job listings via shortcodes.

Get frontend forms for guests & registered users to submit & manage the jobs board.

Each job listing is tied up to an email or website address that job seekers can easily apply for a job.

Permit logged-in employers to view, edit, mark filled, or manage overall active job listings.
3. Simple Job Board For WordPress – Quickly Onboard The Right Talent

Simple Job Board is considered one of the easiest, lightweight WordPress job board plugins by PressTigers. It helps you easily create, and manage your WordPress job site job board without any hassle and codes. You can quickly build a customized job board to smooth your remote hiring any time with this free WordPress job board plugin.
Simple Job Board Plugin Takeaways
Extendible and easy-to-use plugin to manage your various job offers. 

Customized job board facility, add multiple job listings, & make them view. 

Insert any type of job post with shortcodes with customized application forms. 

Insert notes to an application right from the dashboard, multilingual supports & more. 
4. WP Job Openings – Simple Job Listing Plugin For WordPress

With WP Job Openings, you can manage your remote hiring on WordPress by using its simple and powerful interface. This job board solution can help you set up your entire job listing page on your WordPress site without coding. You can get ready layouts, following modern design methods, advanced filter options, and a lot more. And it's available in both free and premium versions for WordPress users. 
WP Job Openings Plugin Takeaways
Super simple, intuitive, easy to use job board plugin. 

AJAX-powered job listing and filtering facilities.

Clean, user-friendly interface that comes with two modern layouts. 

Offers default application form, & user role management facility. 

Get email notification templates and provide WPML support with a lot more.
5. Job Manager & Career – Add & Manage Job Posts Efficiently In WordPress 

Job Manager & Career plugin for WordPress is another best WordPress job board plugin which is developed by ThemeHigh. It allows you easily to set up your career feed and help you organize all your job posts efficiently with an intuitive user interface. If you want you can simply do copy-pasting shortcodes for your respective job pages and immediately make them published. And you can get this WordPress job board plugin available in both free and premium versions. 
Job Manager & Career Plugin Takeaways
Add and manage your job details, title, description, & job expiry. 

List jobs under locations, job types & categories. 

Multiple advanced methods are implied to collect job applications. 

Add any specific features to your job post & make it featured. 
BONUS: Free WordPress Ready Career Page Template For Elementor
If you are using Elementor, we have something more for you! Get Careerly, the best WordPress career page templates for your Elementor site. You can now use any of three ready templates, and make your career site stunning by using the right job board plugin for your WordPress site. You don't have to add any code, just insert and modify the content the way you want. That's it! You are then all ready to publish your Elementor Career site and hire the right talent faster.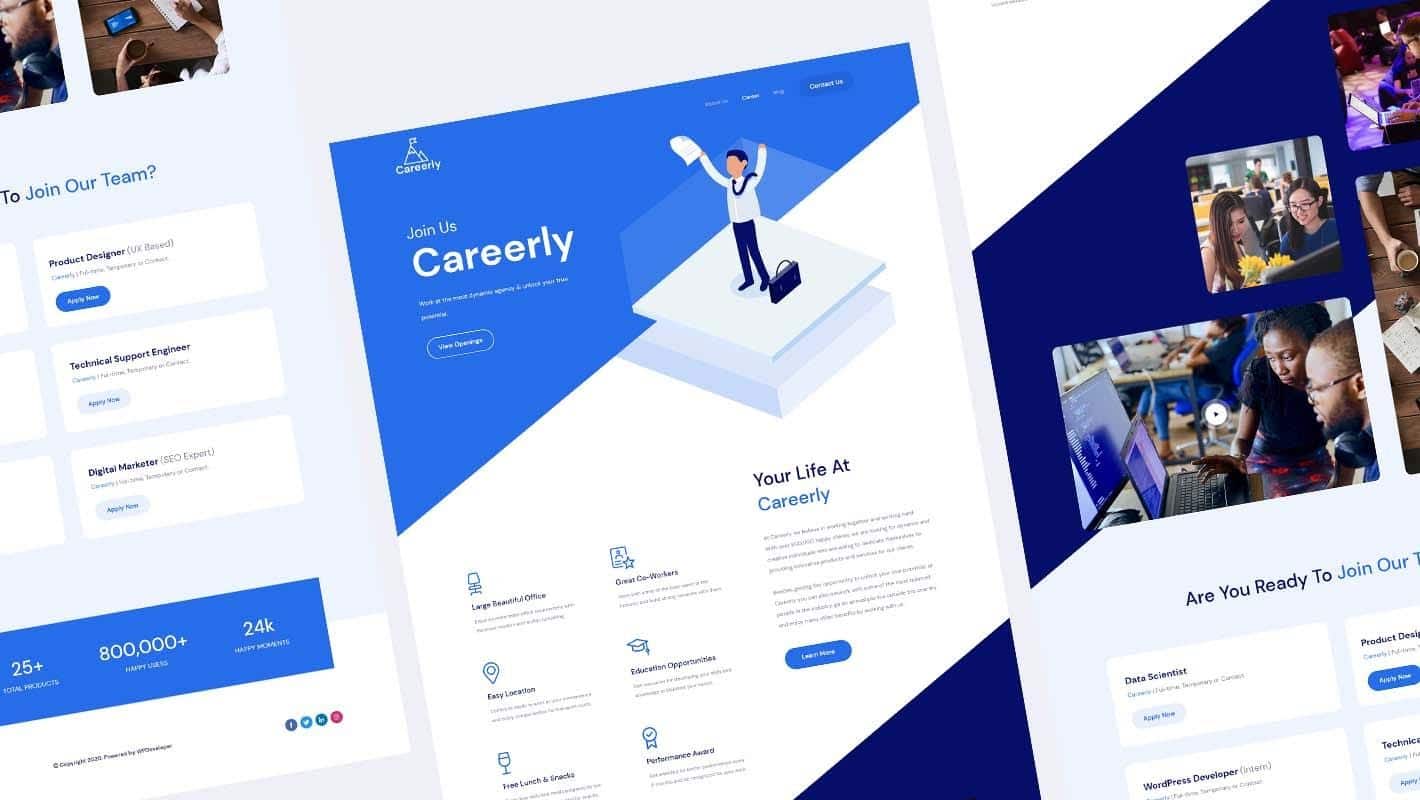 You have already got a clear idea about which job plugins stand for what and are enlightened with their exclusive functions. If you deep dive into every detail, undoubtedly Easy.jobs for WordPress get the top score. As it is the latest and created based on all the top, trendy features to make your remote hiring process effective and effortless. So measure, and get the best WordPress job board plugins and career page templates to create your career site beautifully without codes. 
Hope you find this blog helpful and feel free to share your opinion by commenting below. If you want to read more exciting blogs go through this link and don't forget to join our popular Facebook community to get attached with all WordPress experts.