Looking for a suitable job but unsure whether to choose a contract position or a permanent one? The first thing you need to do is learn about these two types of jobs and apply. To assist you, we are going to share a few surprising facts with you that may persuade you to consider contract positions.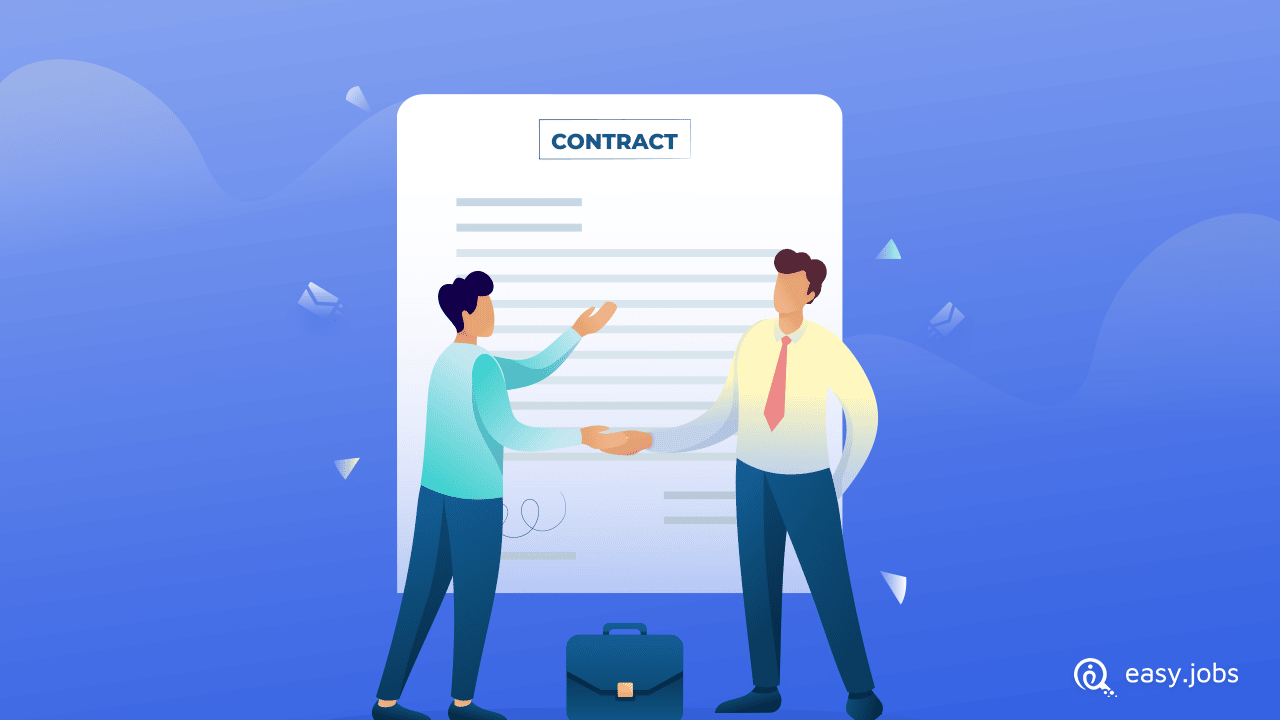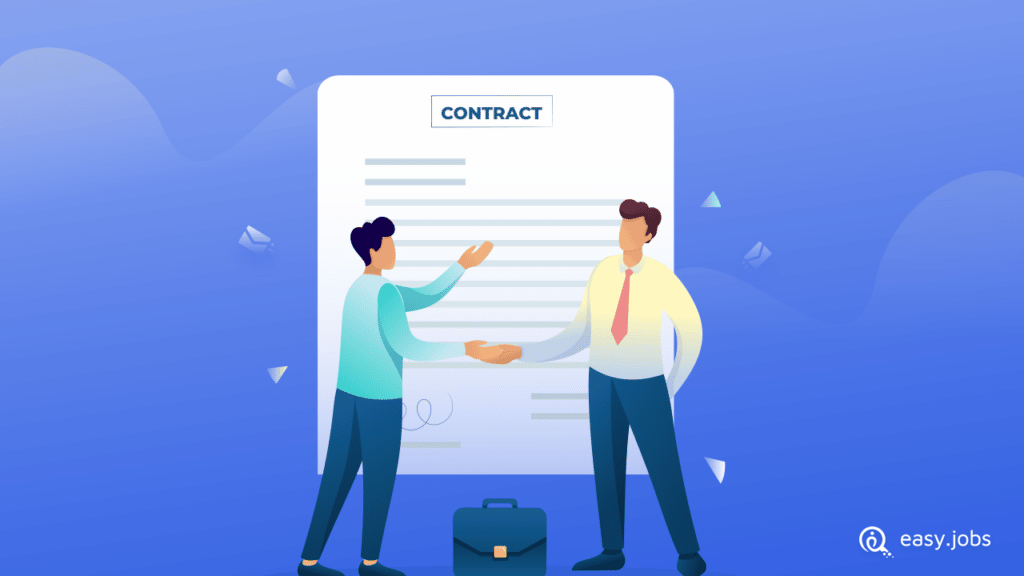 Due to their distaste for temporary employment, many job seekers disregard contract positions as an alternative. Short-term or contract-to-hire roles fall under the contract category. These positions are used by more than 2 million workers every day.
Contractual Jobs Vs Permanent Jobs
Sometimes it's hard to distinguish between whether it is a contractual job or a permanent job. Let's have a glance at the major differences between these types of jobs.
In a contract position, a person works on a W-2 basis for a staffing organization under the direction of the client business for a defined period of time to complete particular assignments. The staffing company pays the contract employee and deducts taxes.
Usually, in a permanent job, there are some constraints. No termination is mentioned in the job posts. Employers have some determined protocols to follow. But in contract jobs, both the client business and the employee have the right to terminate the employment relationship at any moment.
With a contract job, you can also try out a company before committing entirely, allowing you the option to look for other employment if it turns out that the organization is not a good long-term fit.
5+ Surprising Reasons To Accept A Contract Position
Your inbox may become full of work from home and contract opportunities as you see more opportunities. It might be challenging to decide between contract work and full-time employment. Greater independence, adaptable work schedules, and better hourly pay are benefits of contract employment. On the other hand, you should consider several drawbacks before accepting a contract position.
1. Interview Process Is Faster Than Regular Ones
While you are applying for permanent job posts, there are a lot of things to check out. Your past working experience, timespan in previous offices, whether you are going to stay or long term or not, and many more. Also, the HR department has to screen whether you fit with the company culture. Without any heavy reason, the organization is planning to hire you for the long term.
When you are applying for a contractual job, these hassles are less. So the interview process also becomes faster and to the point. As they are going to hire you for a short time span, organizations usually shorten the whole interview process.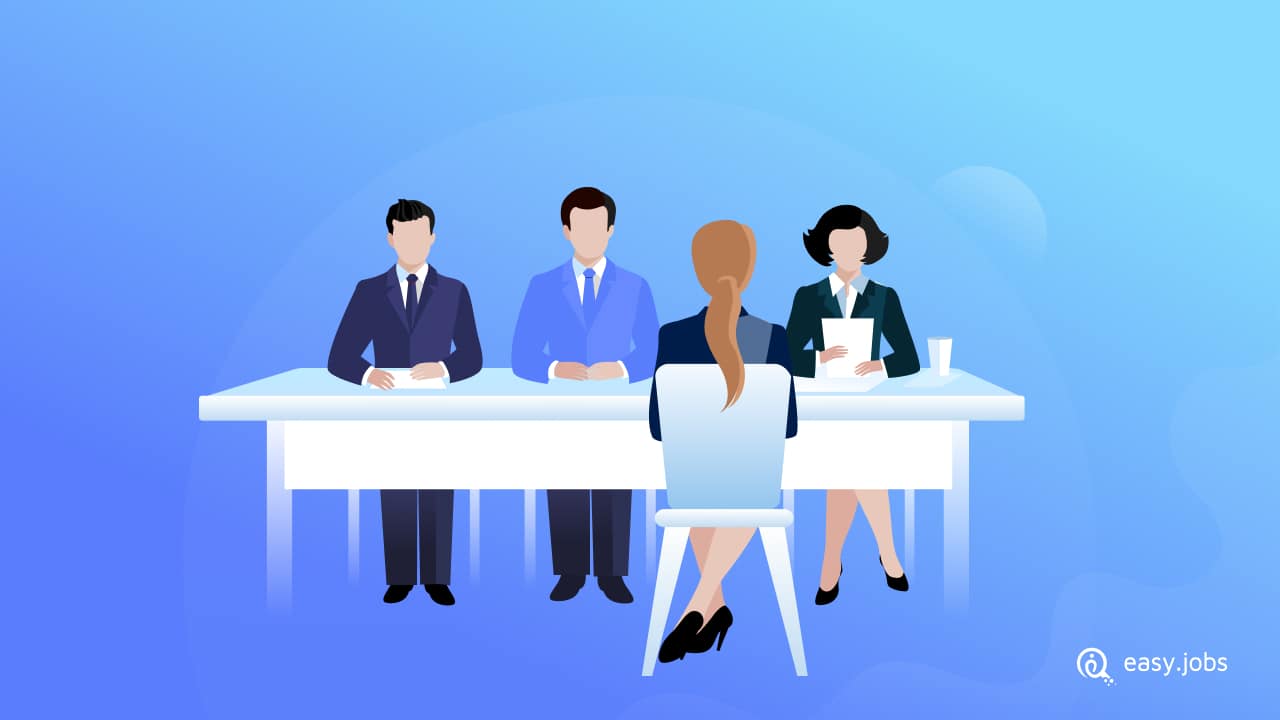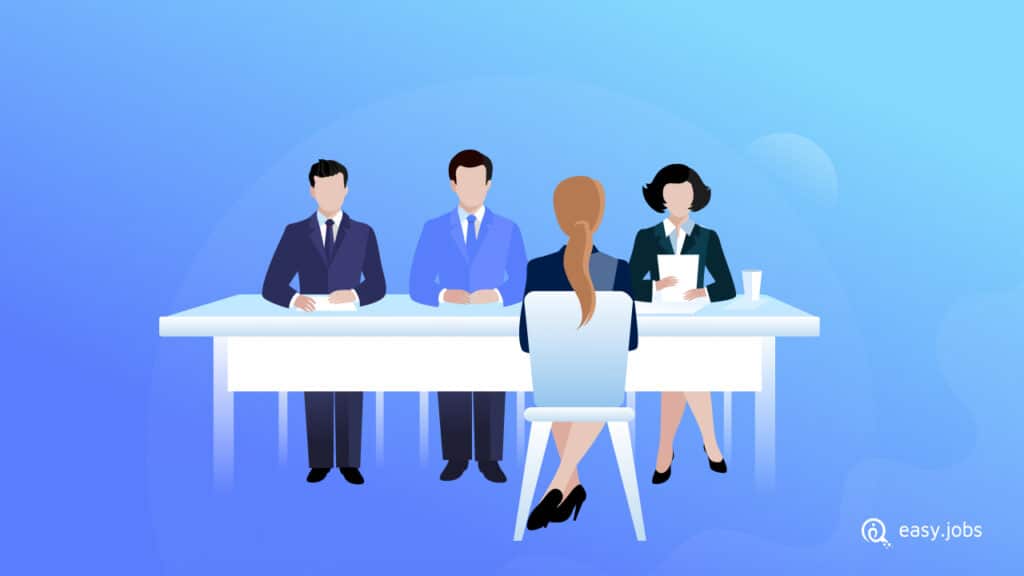 More to read:
2. Helps To Build A Resourceful Resume
Large, well-known firms frequently employ contract workers. Contract employment is a terrific chance to break into the Fortune 500 firms of the world, which can be difficult to do. How often have you said to yourself, "If they just met me, they would see how fantastic my work is!"
Here's your opportunity, though. Most staffing firms have connections with major corporations and are aware of job openings before they are advertised to the general public. Your CV gains credibility and fills up any gaps in your employment experience if a major firm is listed.
3. Test & Experience The Company Culture
You can learn a lot about a company's culture by working on a contract project there. Large organizations are using temporary staffing companies to test-drive new hires and positions. It also works the other way around, allowing the worker a chance to network, assess how well they fit into the business culture and discover firsthand what is required of the role.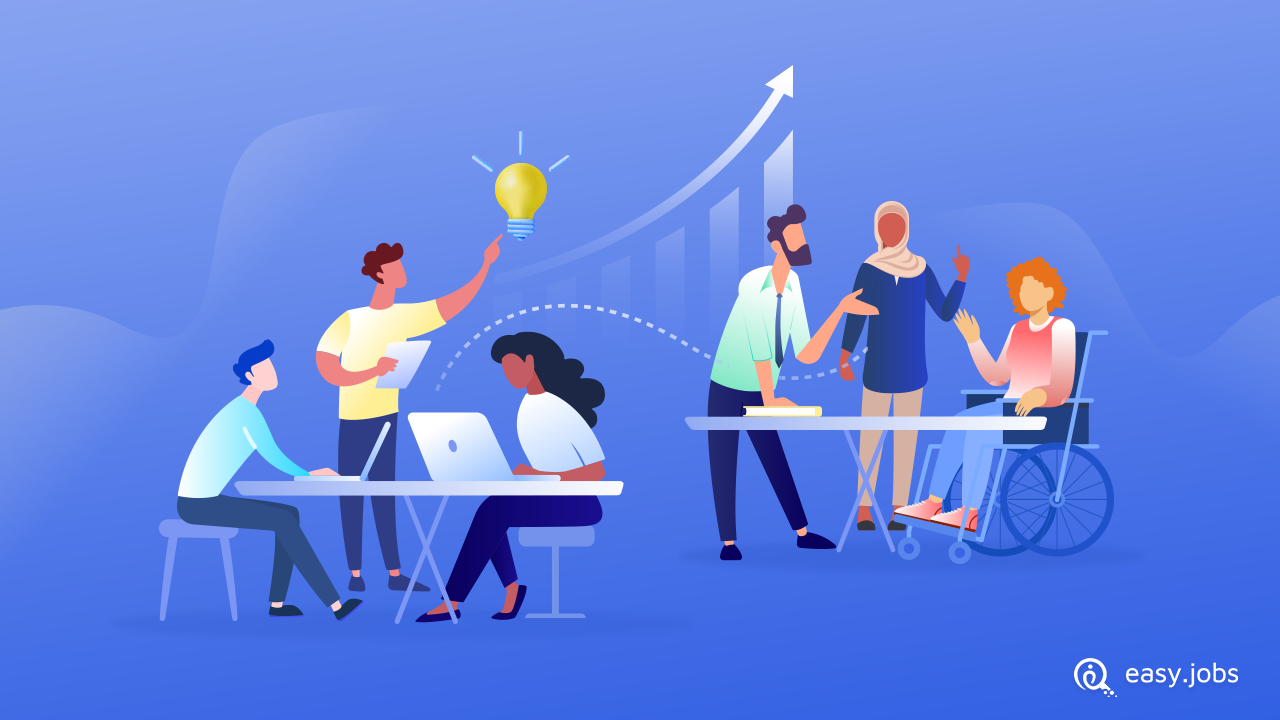 You might feel secure knowing there is an end date in sight and another experience to list on your resume if the job is not what you had in mind. According to studies, 88% of staffing workers claim that contract work has improved their employability, demonstrating the value of even temporary employment.
4. Ability To Work In A Flexible Schedule
Job hunting takes up a lot of time, and if you want to change careers, staffing firms can help you get interviews with the organizations you want to target while you're still working. People who use staffing firms throughout their job hunt are said to get 52% more interviews, according to Careerbuilder.com research.
People who use staffing firms have the choice to provide their recruiters with specific employment choices, such as their ideal schedule, position, hours, and salary so that they can adapt their search to suit your requirements. Agencies give job seekers the freedom to work and look for new opportunities at the same time.
5. Enrich Skill Sets In A Short Period Of Time
Working for a new employer gives you the opportunity to work on new projects that may call for new skills. For instance, a temporary finance director might need to analyze data and numbers using new software. In Hong Kong, some businesses also provide training to help contract workers pick up new skills or hone their existing ones.
A tech professional from St. Louis named Jerry McKune expressed his appreciation for the chance to pick up new skills while working on contracts. "I cannot bear to repeat the same action time and time again. In the contract industry, there are a lot of variabilities, as San Francisco Bay IT contractor Jodi Minshall noted."
6. Find Your Career Passion
For a career you want to pursue, a contract job is a fantastic stepping stone to a permanent position. Before settling down in a position from which they can derive job pleasure, it is normal for young individuals to try out various careers with various employers.
Additionally, if you perform well and achieve deadlines or goals, you'll be in an excellent position to be given a permanent offer from the business. Your exposure to several businesses and jobs with different responsibilities can also show your adaptability and value, providing them a cause to make your role permanent.
Author of "Learning to Leap" and employability expert David Shindler noted that contract employment gives employers a chance to observe your performance and interpersonal skills. "I know of folks who, as a result of the influence they made while working in a temporary employment, had jobs created for them."
6 Things To Consider Before Accepting A Contract Position
Already, you have a glimpse of the benefits you can receive in a contract position. But nothing comes without flaws. There are some drawbacks as well in pursuing contract positions in an organization. Therefore, we have created a checklist that you can check every time before accepting a contract position.
1. Contract Length Must Be Considered
How long is the contract? Will there be a chance to extend or renew the agreement? Is there a maximum number of months you can be a contractor with the company you're working for? The total employment stability will be impacted by the answers to all of these questions. So before accepting a contract position, make sure you have checked them.
2. All Information Regarding Relocation
Is there a relocation package offered if the contract calls for moving to a different city? A relocation package is typically provided when a company offers a full-time employee a job. This relocation package may include aid with house hunting, interim housing, transportation, packing, and moving company services, as well as reimbursement for other costs that may arise.
3. Health Insurance Coverage
Contract jobs frequently don't come with health insurance. Before signing a contract, you should weigh the hourly rate offered in the offer against the cost of health insurance.
4. Vacations, Sick Days & Paid Federal Holidays
Frequently, vacation and sick days are not included in contracts. The projected yearly pay of the contract should also take into account unpaid time off for holidays and sick days.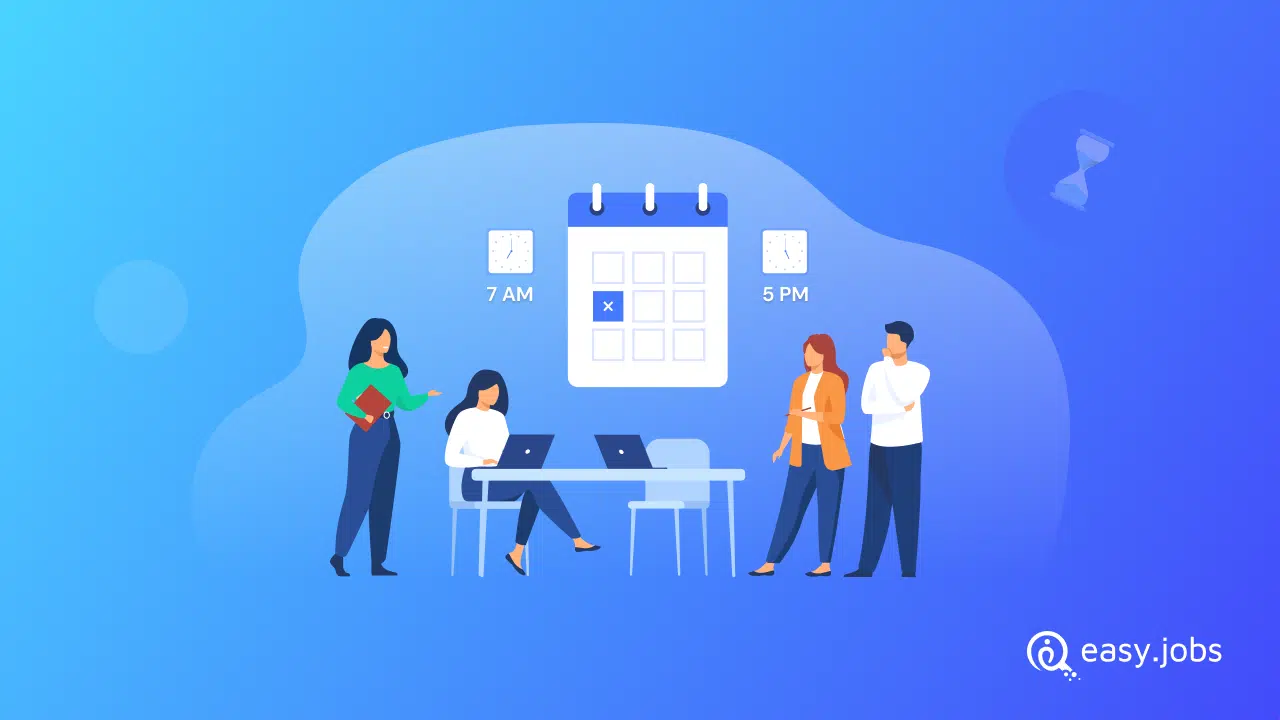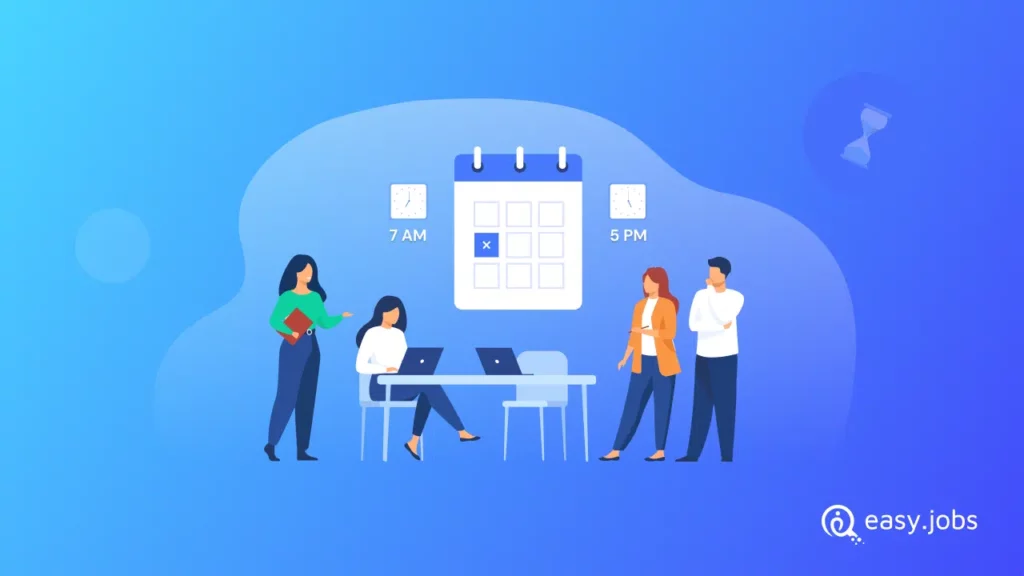 Are paid federal holidays included in the contract? Are contractors expected to work on federal holidays or are they allowed to take the entire day off without pay? Contractors who anticipate working on federal holidays may find themselves among the few ones doing so. These are extra days in the year that will be underpaid for contractors if they plan to take the day off.
5. Potential for Career Growth
What are the processes for becoming a full-time employee if you are contracting for a business with the intention of doing so? Is your sort of position open to full-time employment? What is the duration of the procedure? What percentage of contractors are converted to full-time? These are the important questions you need to ask the organization before accepting the contract position.
6. Get An Idea Of Company Culture
How well the business incorporates contractors into the corporate culture is another important issue to take into account while getting a contract position. Here are some questions you should ask first.
Regardless of an employee's position or title, is there open communication?
Are valuable resources like mailing lists, meetings, events, and general news less accessible to contractors?
Do contractors participate in team-building exercises?
Exists a procedure for onboarding contractors?
Will contractors receive comments and take part in yearly performance reviews? How will the absence of structure affect your drive as a contractor?
Stability. Contractors are likely to be the first fired if the corporation decides to implement layoffs.
Best Job Boards To Look For Contract Jobs
Now is the time to check out where we can find contract positions easily. When you search through renowned job boards it gets easier to find the right position. You can also filter jobs keeping your preferability in mind. With this in mind, we've compiled a list of the top job boards on the web so you can quickly browse them all and submit an application to the one you want.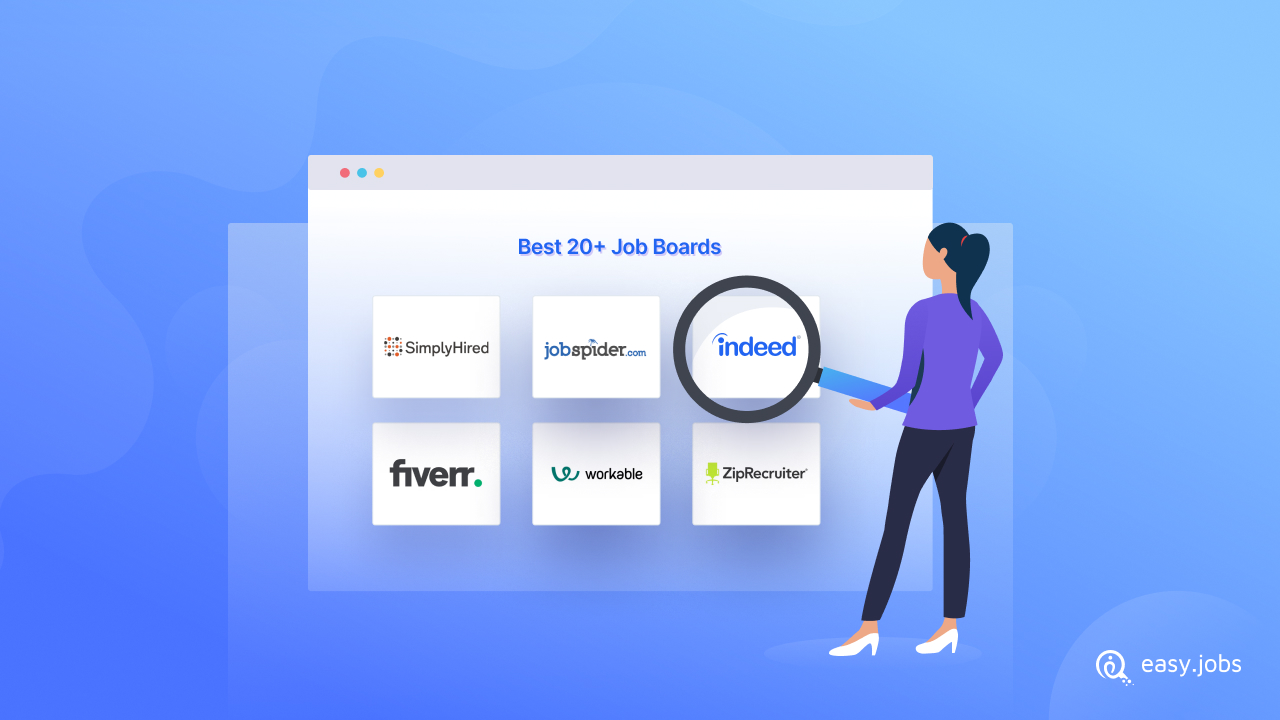 Hopefully, you have gotten a clear idea of why you should consider contract positions in organizations. If you find this helpful and get more of these blogs, subscribe to our blog now.