The struggle to find the right employees for your company is real – the bigger the talent pool, the more competition in the industry to hire the top talents. While it is important to assess your candidates well to see if they fit your team, it is also important to ensure candidate experience. The recruitment process can influence a candidate's decision to join your organization, considering they have more options than ever before. 
It is crucial to concentrate on enhancing the applicant experience if you want to attract and keep the best candidates. Let's take a deep dive into the blog to learn about mastering recruitment and 5 actionable ways that can help you improve your candidate experience.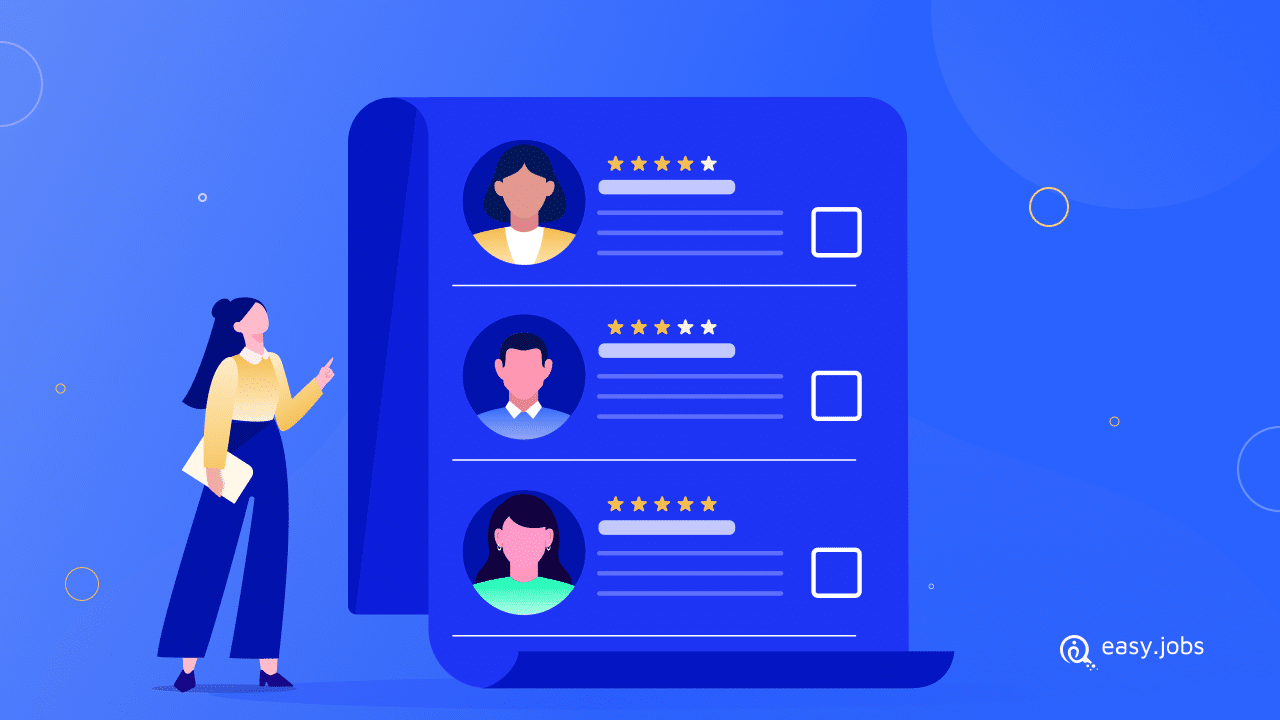 Mastering Recruitment: 5 Actionable Ways To Improve Your Candidate Experience
The impression you create during the hiring process will determine how successful your organization will be at attracting and retaining top talent. Learn the top mastering recruitment process and discover 5 actionable ways to improve your candidate experience effectively.
1. Clear & Compelling Job Descriptions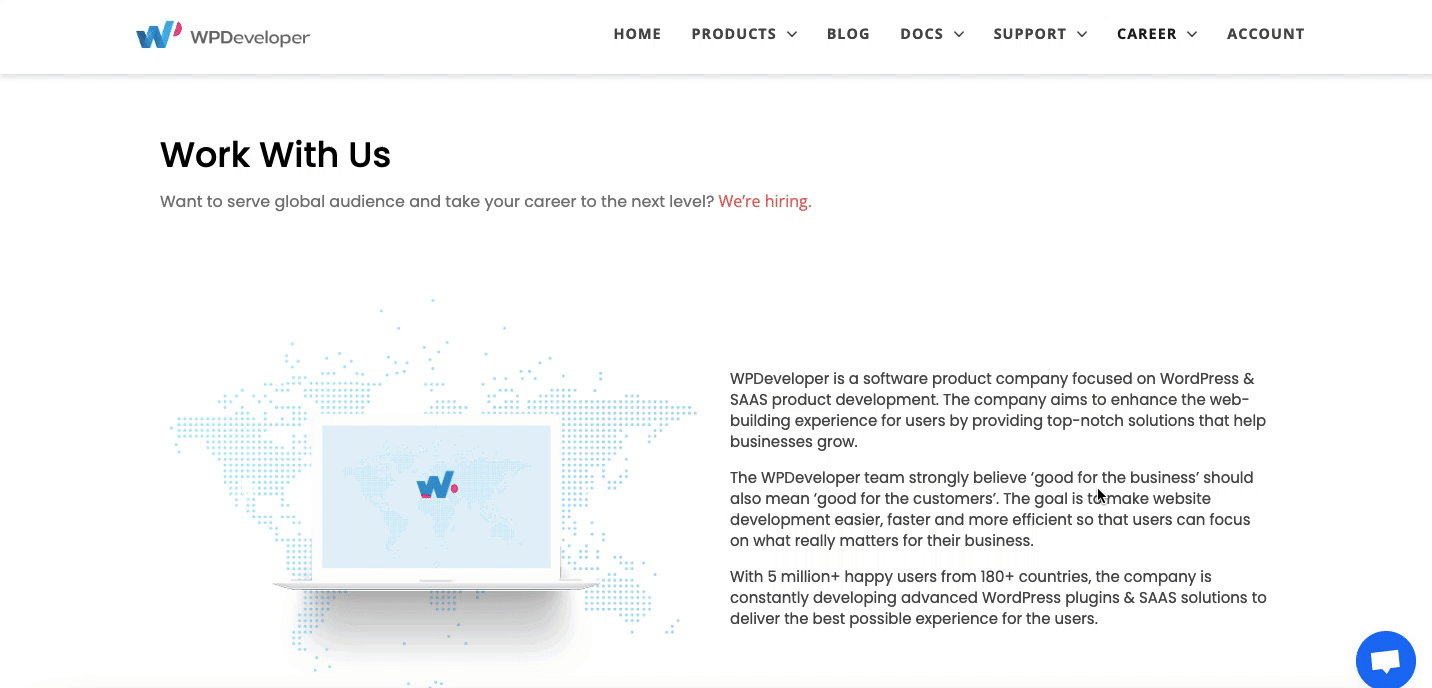 First start with creating an impression on potential candidates with your job descriptions. A clear and compelling job description is your initial opportunity to engage with candidates. It will help you to improve your candidate experience, ensure that your job descriptions are well-written and easy to understand, and showcase the exciting aspects of the role and your company culture.
For example, you could include a short video featuring current employees talking about their experiences or a quick quiz that helps candidates assess their suitability for the role. This will make your offered job title more engaging and fruitful from the beginning. Stats mentioned, "75% of candidates respond positively to job descriptions that use generic language, as opposed to more casual or formal tones."
2. Streamline The Application Process
A lengthy and complicated application process can be a major turn-off for candidates. To improve the candidate experience, make it easy for applicants to apply for your positions. It will be helpful and easy to manage if you use any advanced recruitment solution.
Companies are now more on using any hiring tool that can help them overboard their candidate process smoother than before.
You can easily solve this perplexing puzzle right away if you pick easy.jobs – the easiest all-in-one AI-implemented hiring solution to automate your recruitment process and onboard the right talent faster.
3. Prompt Communication And Feedback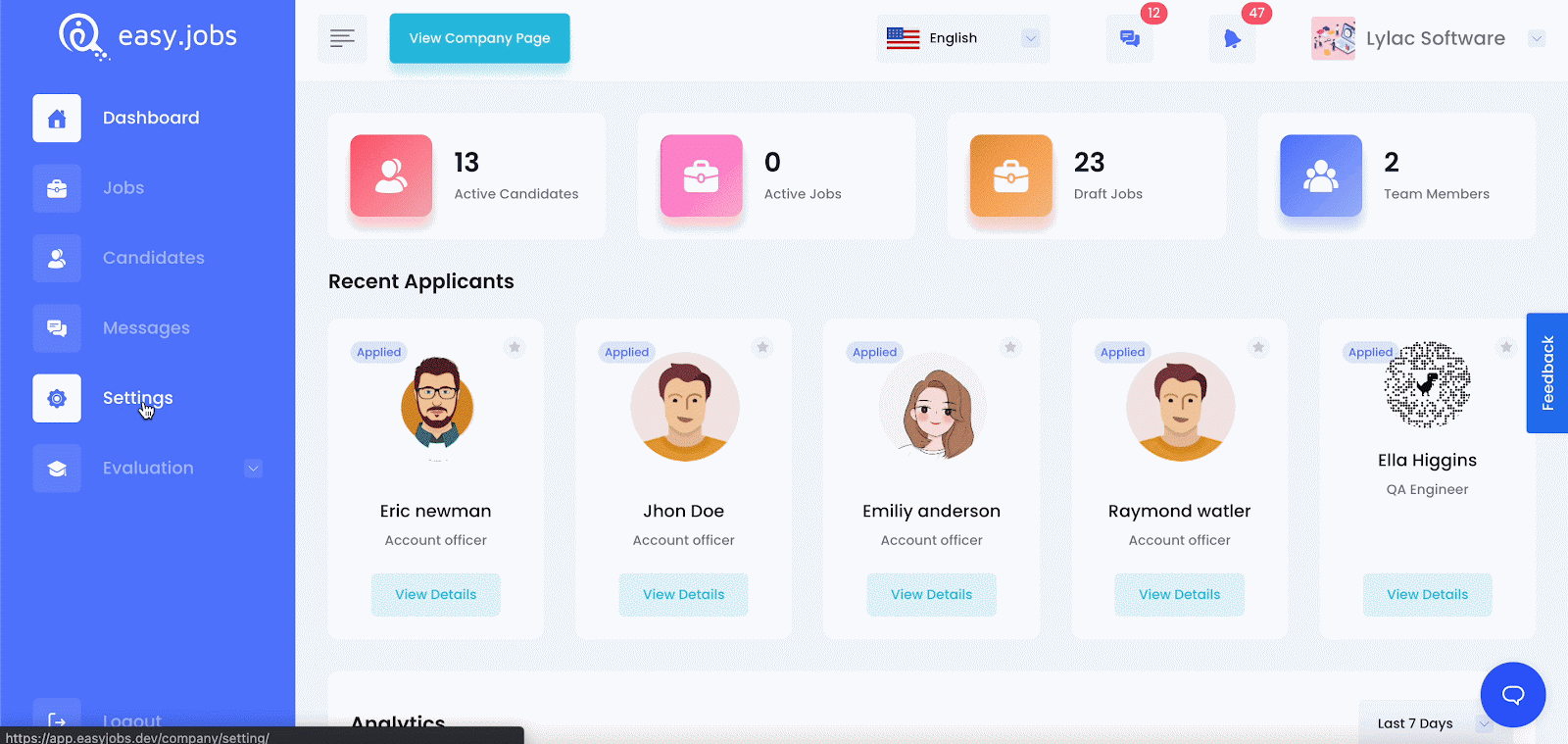 Communication is key to a positive candidate experience. Candidates appreciate timely and transparent communication throughout the recruitment process. Here are some tips for improving this aspect:
Use automated email updates to inform candidates of their application status. This keeps them in the loop and reduces uncertainty.
Provide an online tool that allows candidates to choose interview slots that fit their schedule. This interactive feature demonstrates your respect for their time.
Even if a candidate is not selected for the role, consider providing constructive feedback. Interactive feedback sessions can help candidates understand their strengths and areas for improvement.
These all processes could be managed by using one all-in-one recruitment solution like easy.jobs and passing all the worries on this advanced SAAS solution.
4. Personalize The Recruitment Process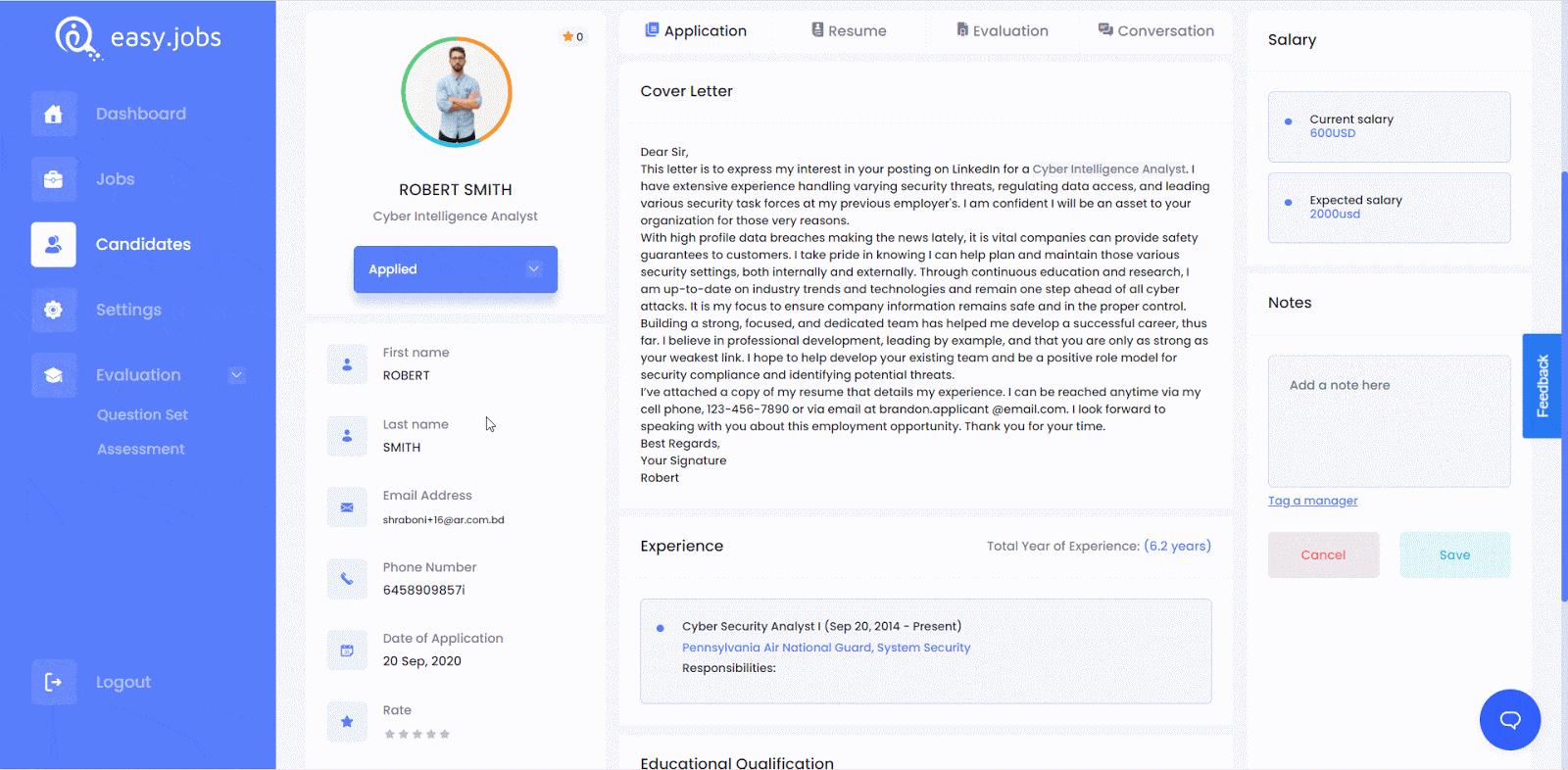 No one likes to feel like just another face in the crowd. Personalizing the recruitment process can go a long way in making candidates feel valued. Here's how:
Like interactive Q&A sessions where candidates can ask questions about the company, the team, and the role. This allows candidates to engage directly with your organization.
Customized assessments that are relevant to the specific job role. This not only tests candidates more accurately but also shows that you've invested in understanding their potential contributions.
Send personalized welcome messages to candidates. These can include videos from the hiring manager or even a virtual tour of the office.
Learn More: AI In Recruitment: 7 Ways To Use It For Next-Level Hiring Now
5. Showcase Your Company Culture
Your company's culture plays a vital role in attracting the right talent. Use your candidate experience to show off what makes your organization special. For example, you can offer a virtual tour of your office or workspaces. Use interactive technology to allow candidates to explore the environment and get a feel for where they could be working.
Learn More: Collaborative Hiring: Why It's Important For The Best Recruitment Process
Now It's Your Turn To Explore!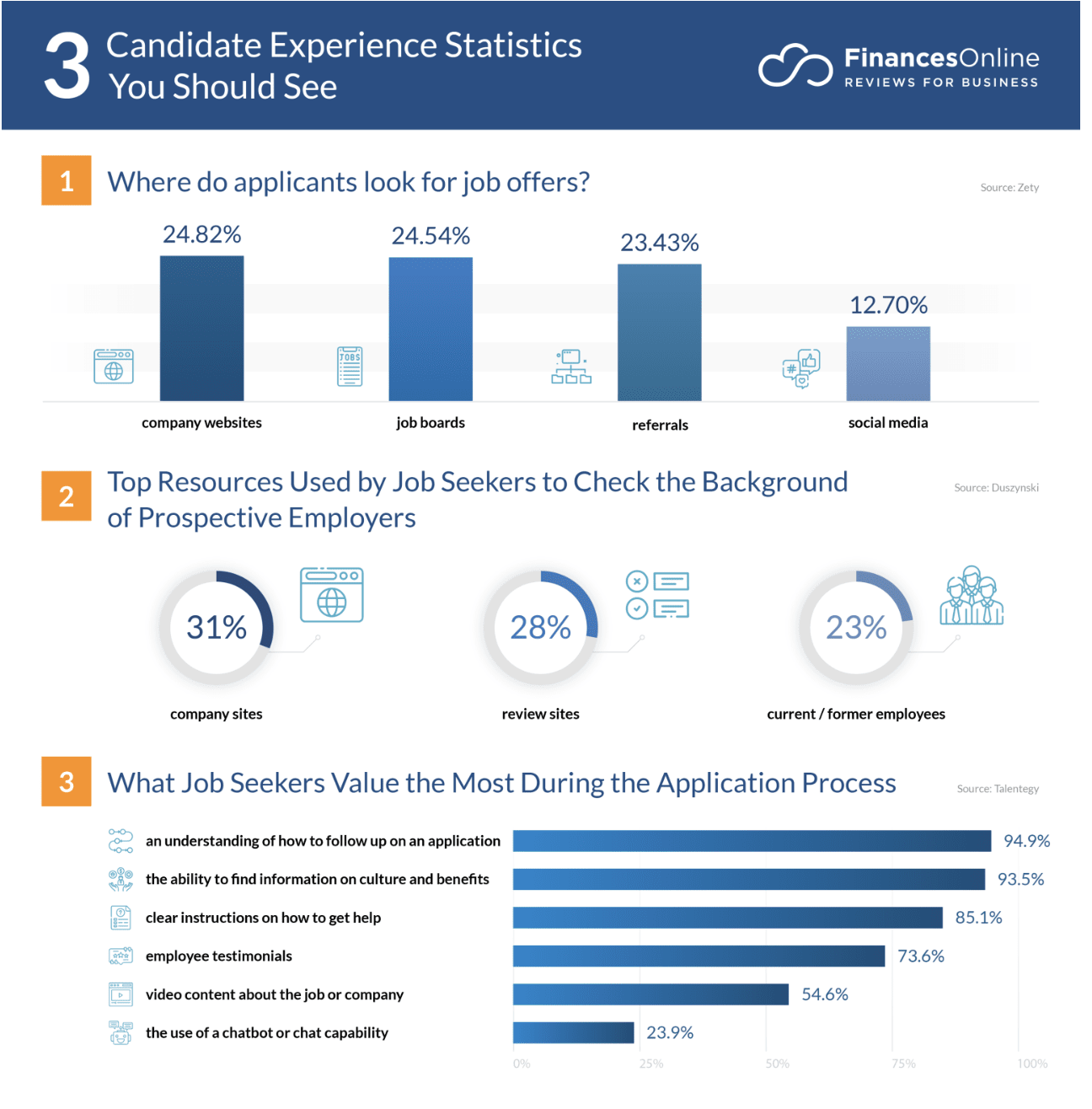 Mastering recruitment means prioritizing the candidate's experience. By following these five actionable steps, you can attract top talent, stand out in a competitive job market, and build a positive reputation as an employer of choice. Remember that a simple and interactive approach can make a world of difference in ensuring that your recruitment process is both effective and enjoyable for candidates.
This is why easy.jobs have been introduced to facilitate your candidate selection to make the onboarding journey smoother and more effective. So good luck in your recruitment journey and don't forget to share your recruitment journey experience with us by commenting below!
Bonus Tips: Gather More Advanced Knowledge On Hiring!
Also, subscribe to our blog page and get all exciting updates, tutorials, guides, and a lot more, or you can join our friendly Facebook community to get attached to our expert community.