When it comes to creating an inclusive workplace, you need to have diverse talent in leadership roles. But more often than not, these diverse talents are often underrepresented, and unconscious bias can often interfere with hiring decisions. To overcome these problems, diversity hiring tools can be your easiest solution.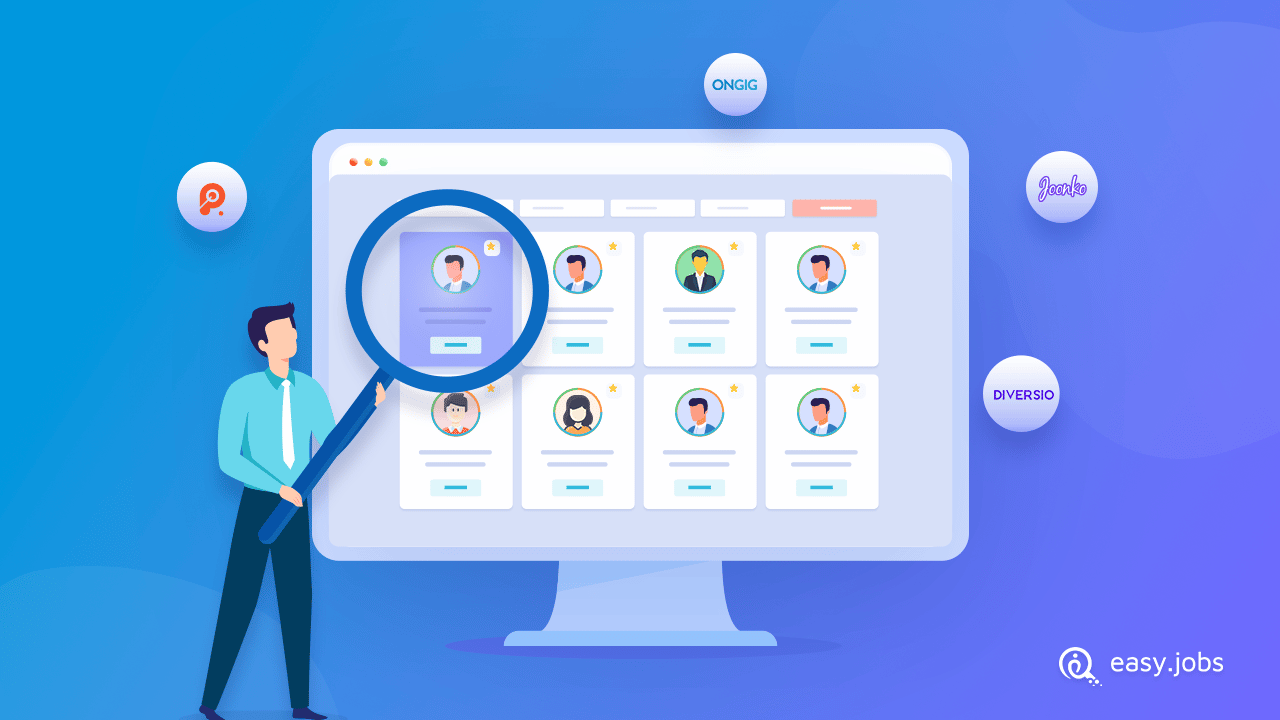 How Diversity Hiring Tools Can Give You Strategic Advantage?
In today's society when representation and equal opportunities have become more important than ever, diversity hiring tools can help you build a team of qualified individuals, each of whom contribute a unique value to your organization because of their diverse backgrounds and experiences. 
Moreover, when you have employees from different walks of life working together to achieve the same organizational goals, you are also able to create an inclusive work environment where there is more acceptance for differing opinions and ideas, one where your team members are able to collaborate together with empathy and respect. 
At the same time, all of the above works towards helping you build your employer brand, thus giving you strategic advantage over your competition in the market.
Top 10 Best Diversity Hiring Tools To Build Your Team
While recruiting diverse talent requires you to implement specific strategies and ensuring an open, welcoming work culture, using diversity hiring tools can also help you find sources for reaching out to underrepresented talent pools. Below are some of the top 10 diversity hiring tools you can use to build your team. 
1. Jopwell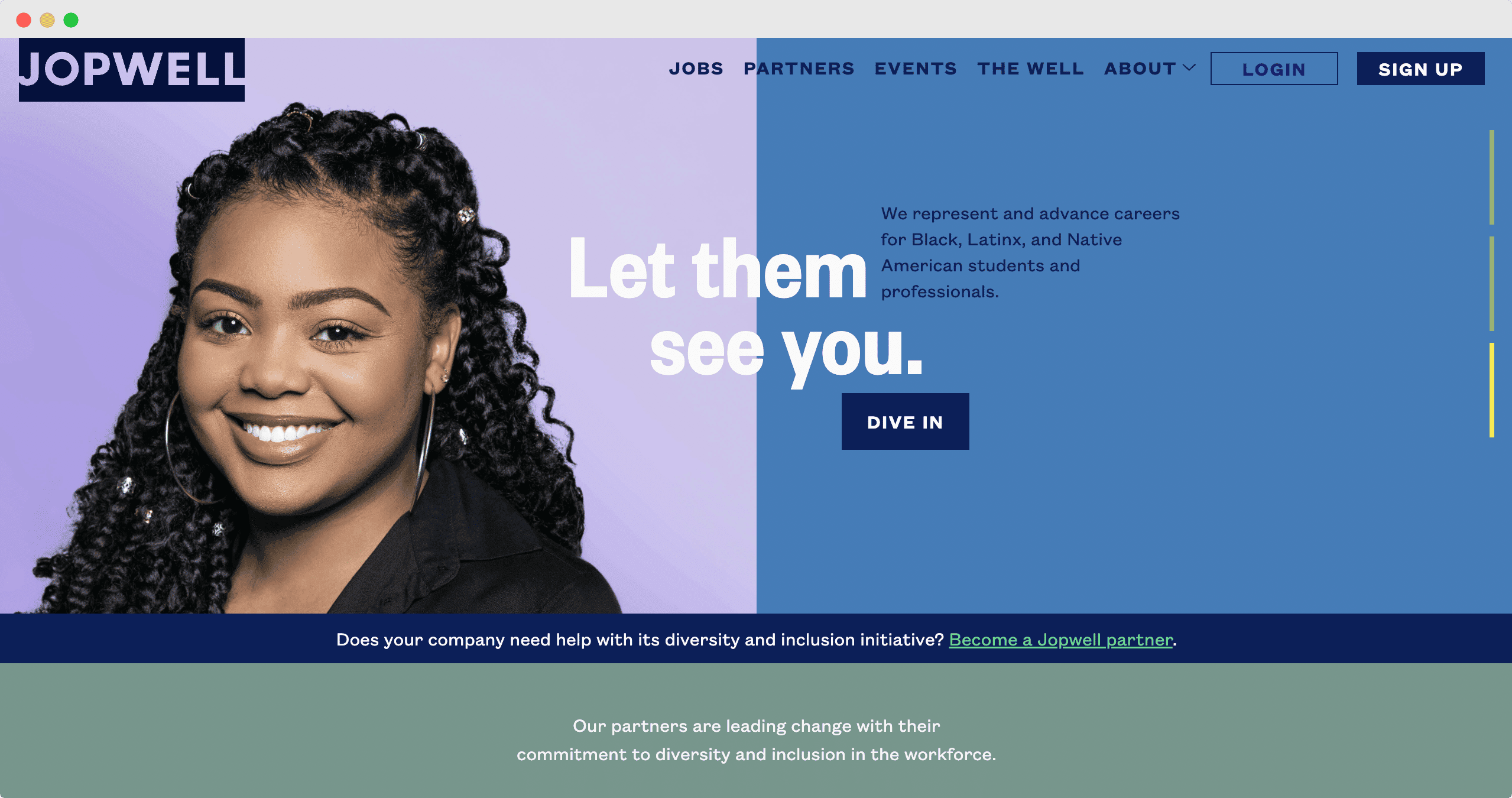 The first one on our list is Jopwell, a renowned diversity hiring startup that focuses on providing employment opportunities for talented people of color. Through Jopwell, recruitment managers can effortlessly look for underrepresented talent to build their team, especially if they are looking to hire Black, Latin and Native American candidates.
2. Entelo Diversity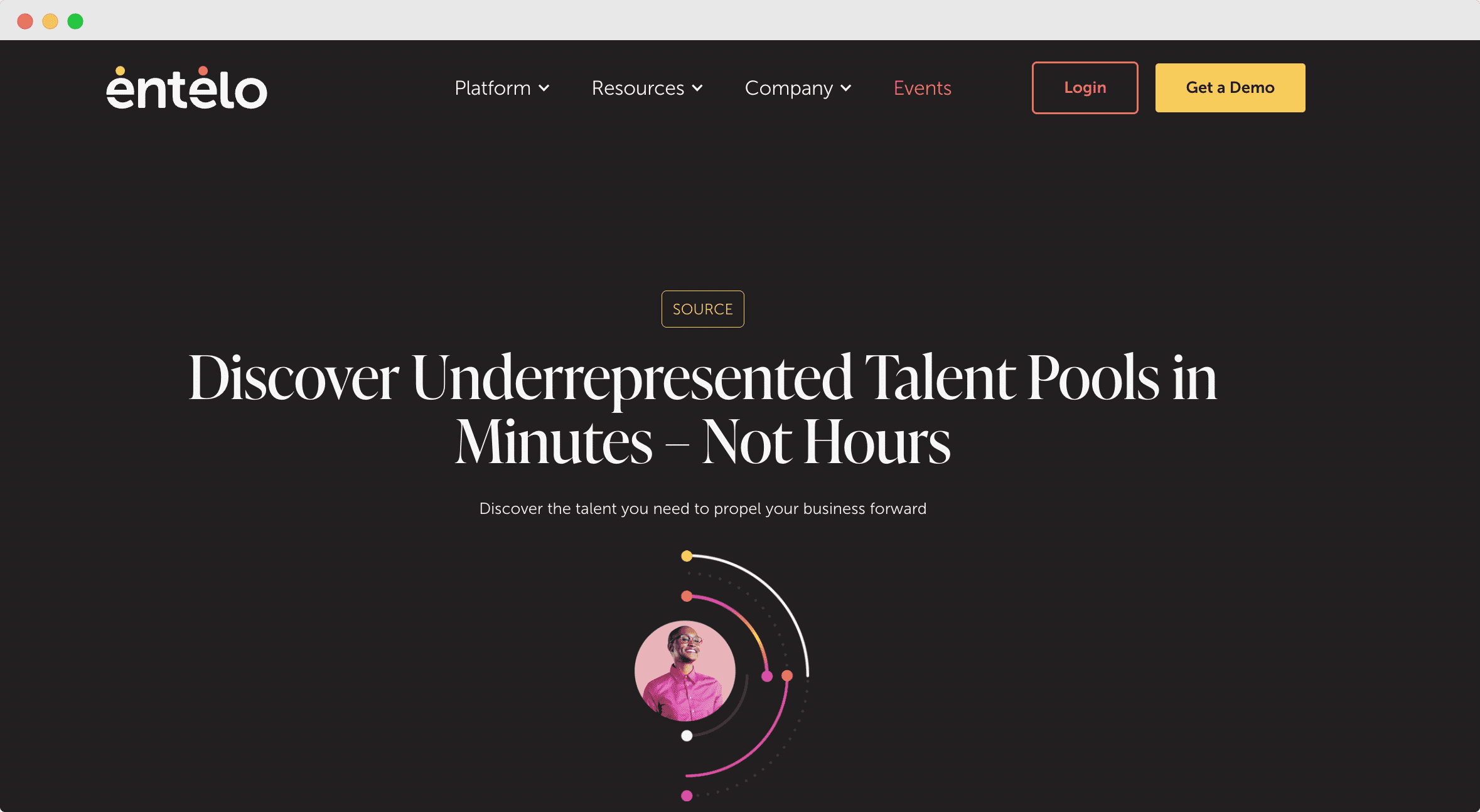 In order to recruit diverse candidates, you should not only attempt to remove unconscious bias from your hiring process but also focus on using inclusive language in your job descriptions. With Entelo Diversity, you can do just that. This diversity hiring tool helps you find and recruit underrepresented talent while also anonymizing candidates so you can hire without any unconscious bias interfering along the way. 
3. Textio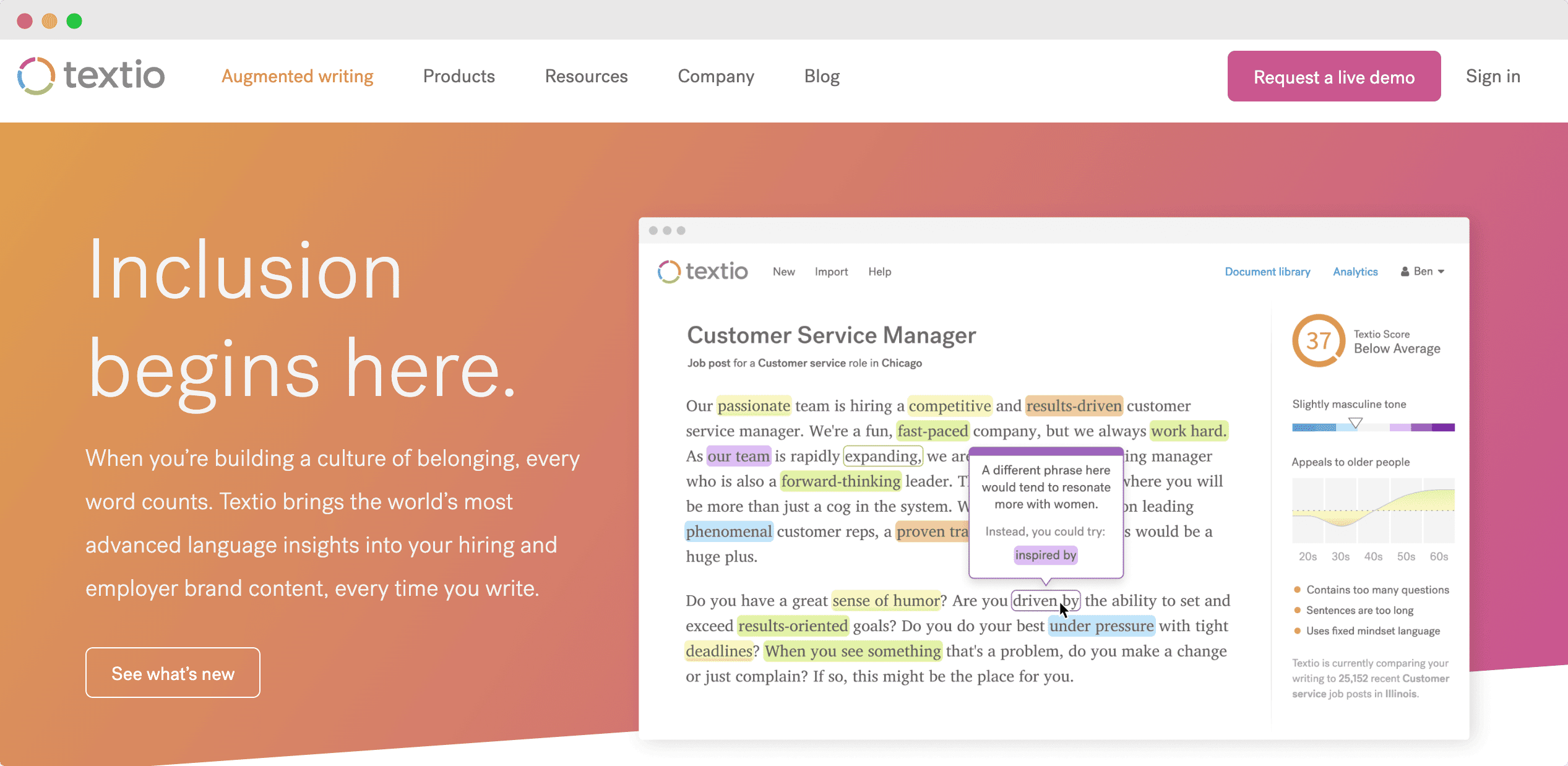 If you want to write a great job posting that attracts talented candidates, using inclusive language is essential. To do this, you can use tools like Textio, that helps you use informative, advanced language insights to write job descriptions that enhance your employer brand and encourage diverse talent to apply to vacancies on your team. 
4. Ongig's Text Analyzer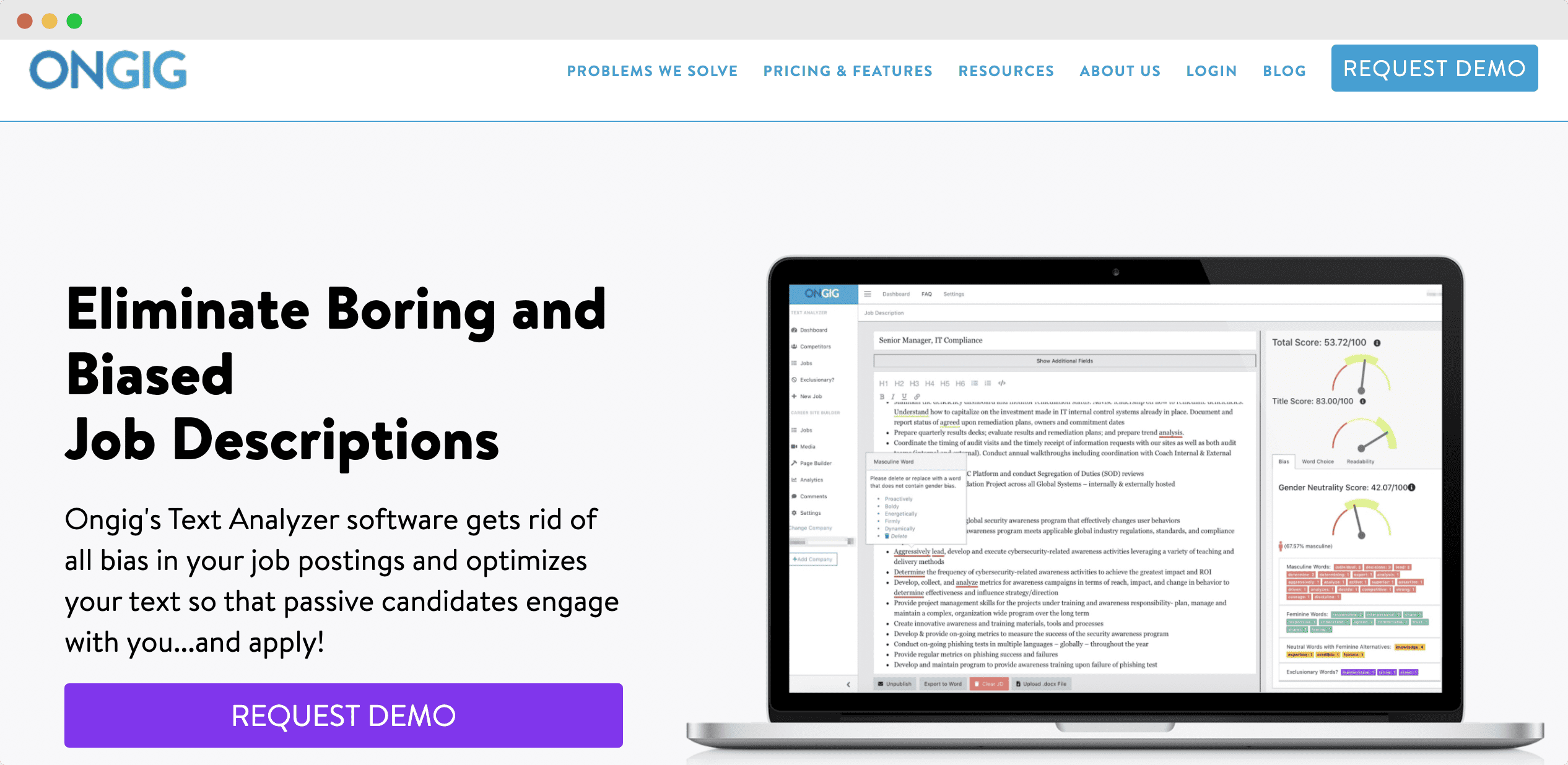 Another tool you can use to write inclusive job postings is Ongig's Text Analyzer. With this solution, you can write engaging, inclusive job descriptions that will attract even passive candidates, while also suggesting keywords with better SEO ranking opportunities so your job postings are more easily visible to candidates.
5. Joonko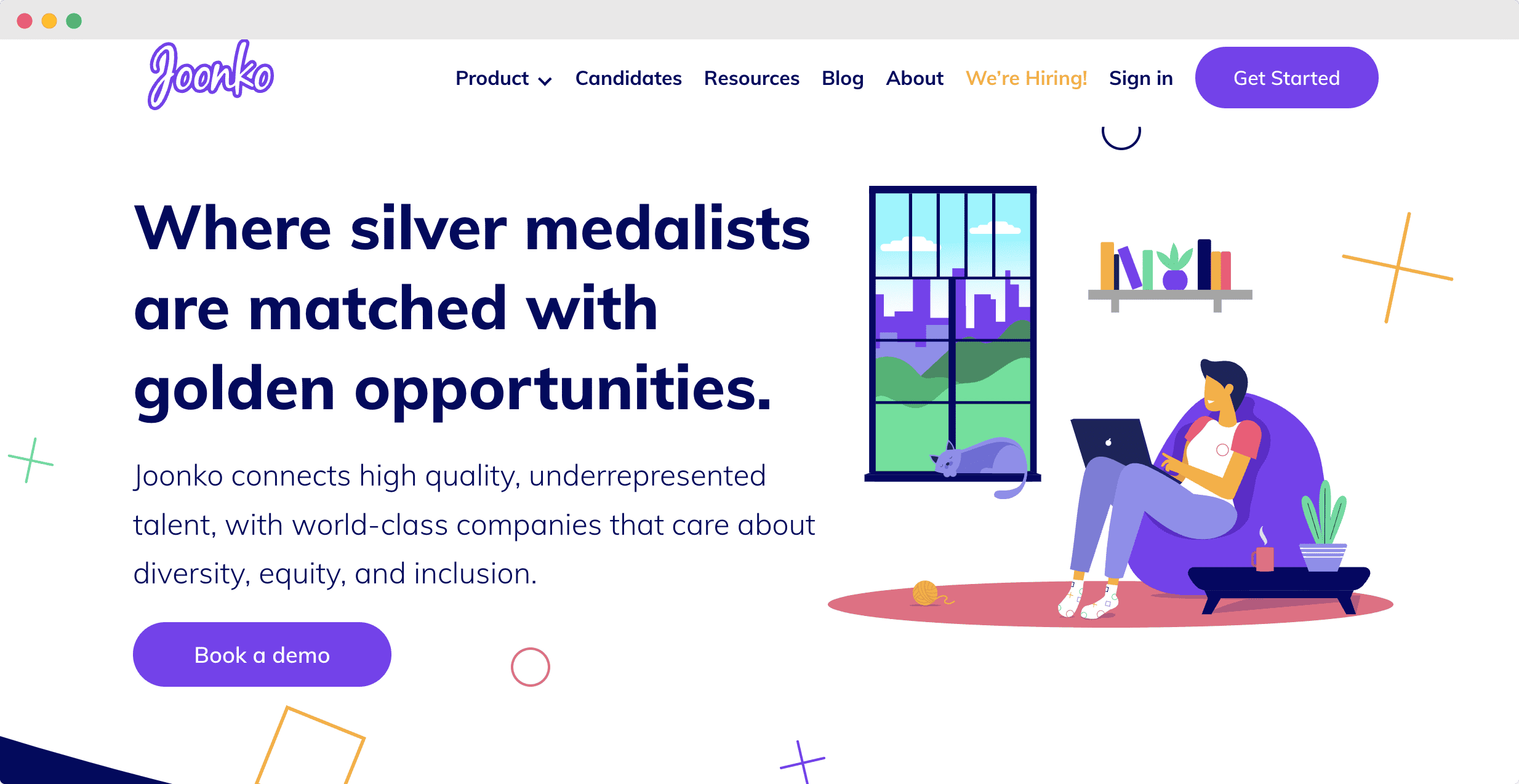 A diversity tool that leverages artificial intelligence with your applicant tracking system (ATS), Joonko gives you a talent pool from which you can easily recruit qualified, underrepresented candidates.
6. Diversio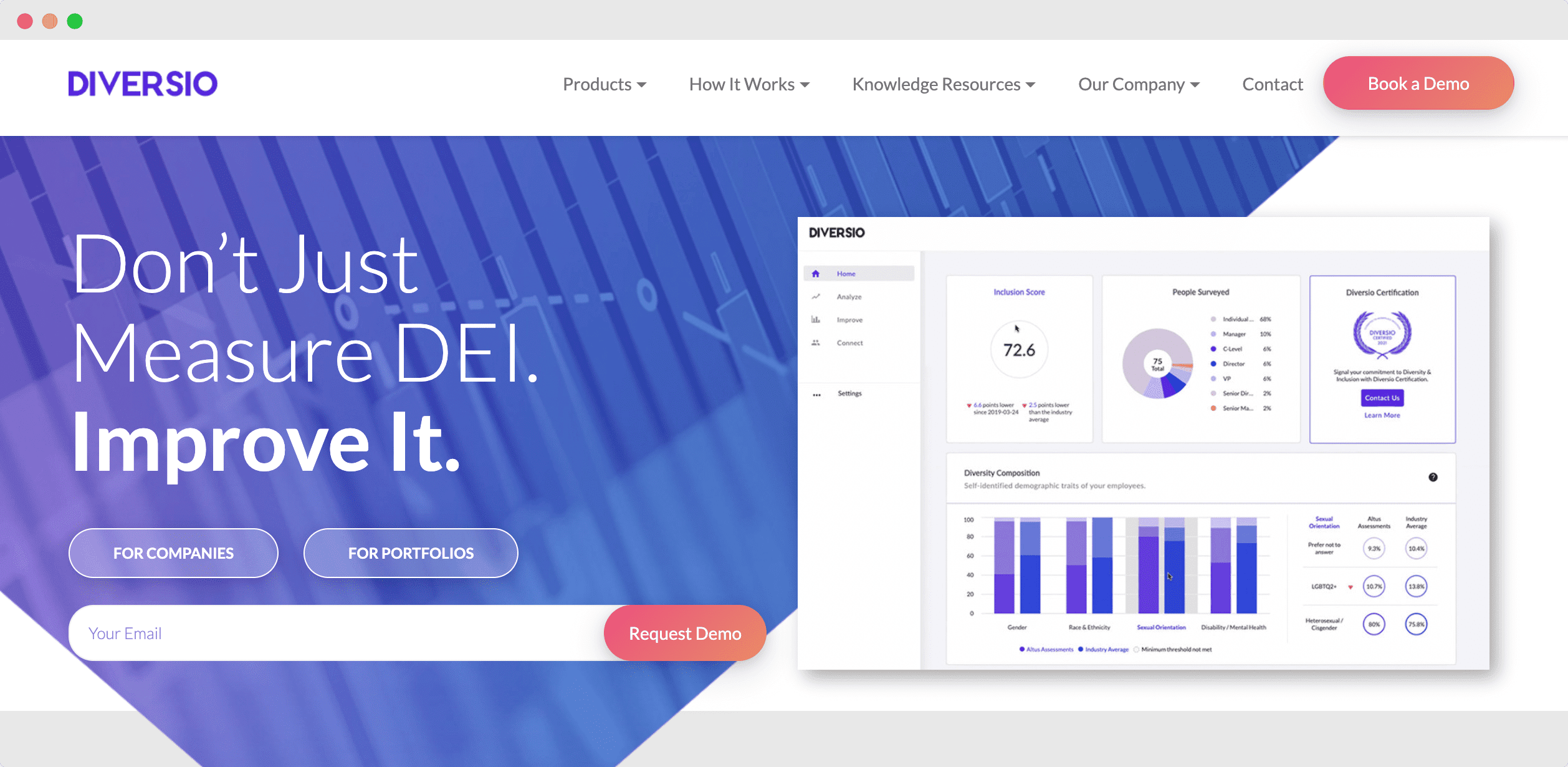 To build a diverse team, you need to focus on building an inclusive workplace. While there are several strategies and steps you can take to do this, using DEI platforms (Diversity, Equity, Inclusion) like Diversio can help you in performing diversity audits and thus find recommended solutions to make improvements. 
7. Provenbase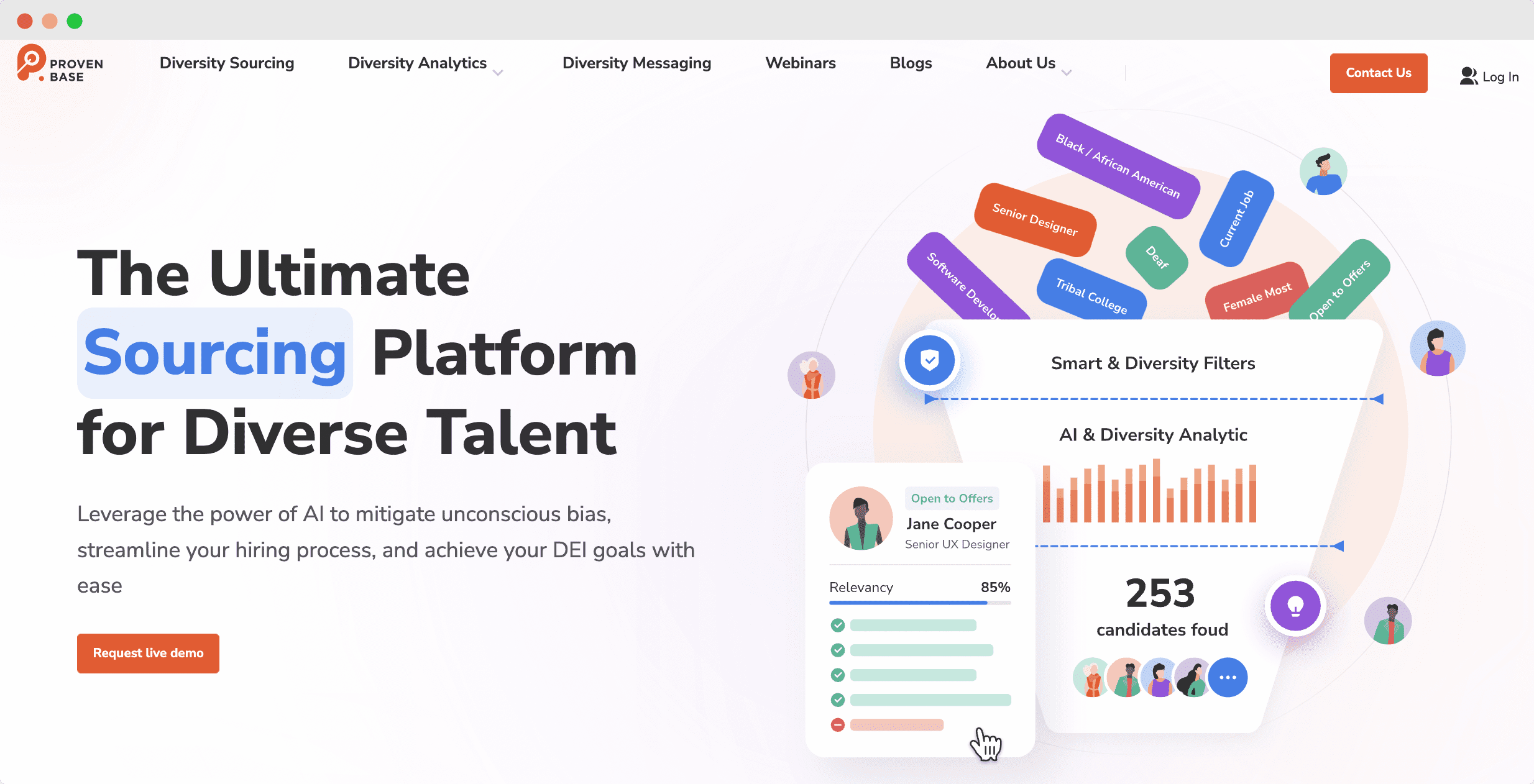 Another popular and renowned diversity tool you can use to tap into pools of underrepresented talent is Provenbase. This tool uses artificial intelligence to match the requirements in your job description to qualified individuals in an unbiased manner–considering only their skills, experience and qualifications. 
8. Blendoor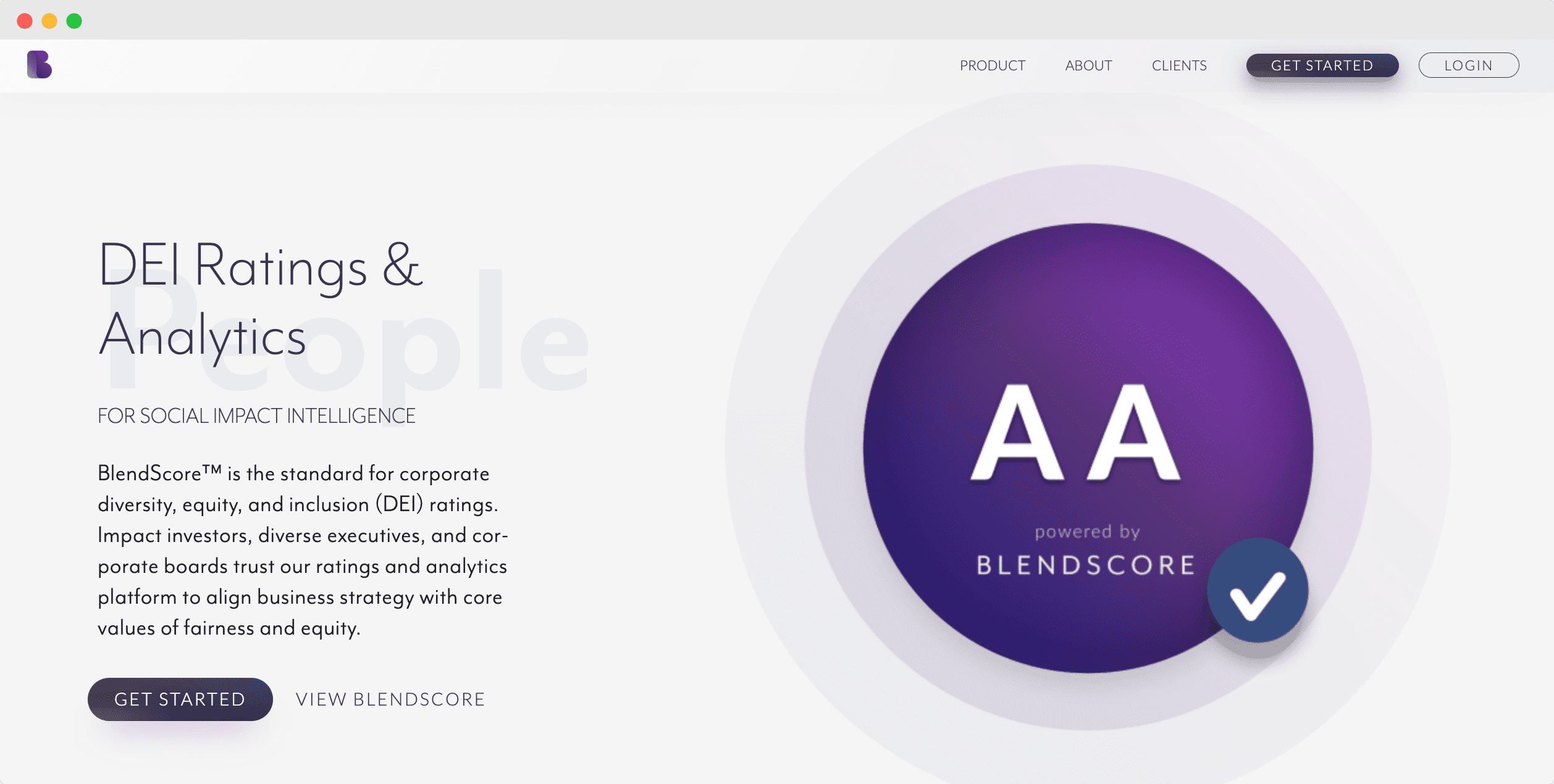 Next up on our list of diversity tools is Blendoor, which is another DEI platform that helps you assess your hiring process to find out how you can make your screening process more inclusive. With their social impacts analytics tool, you can effortlessly improve your employer brand and talent acquisition and thus build a more diverse workforce. 
9. RippleMatch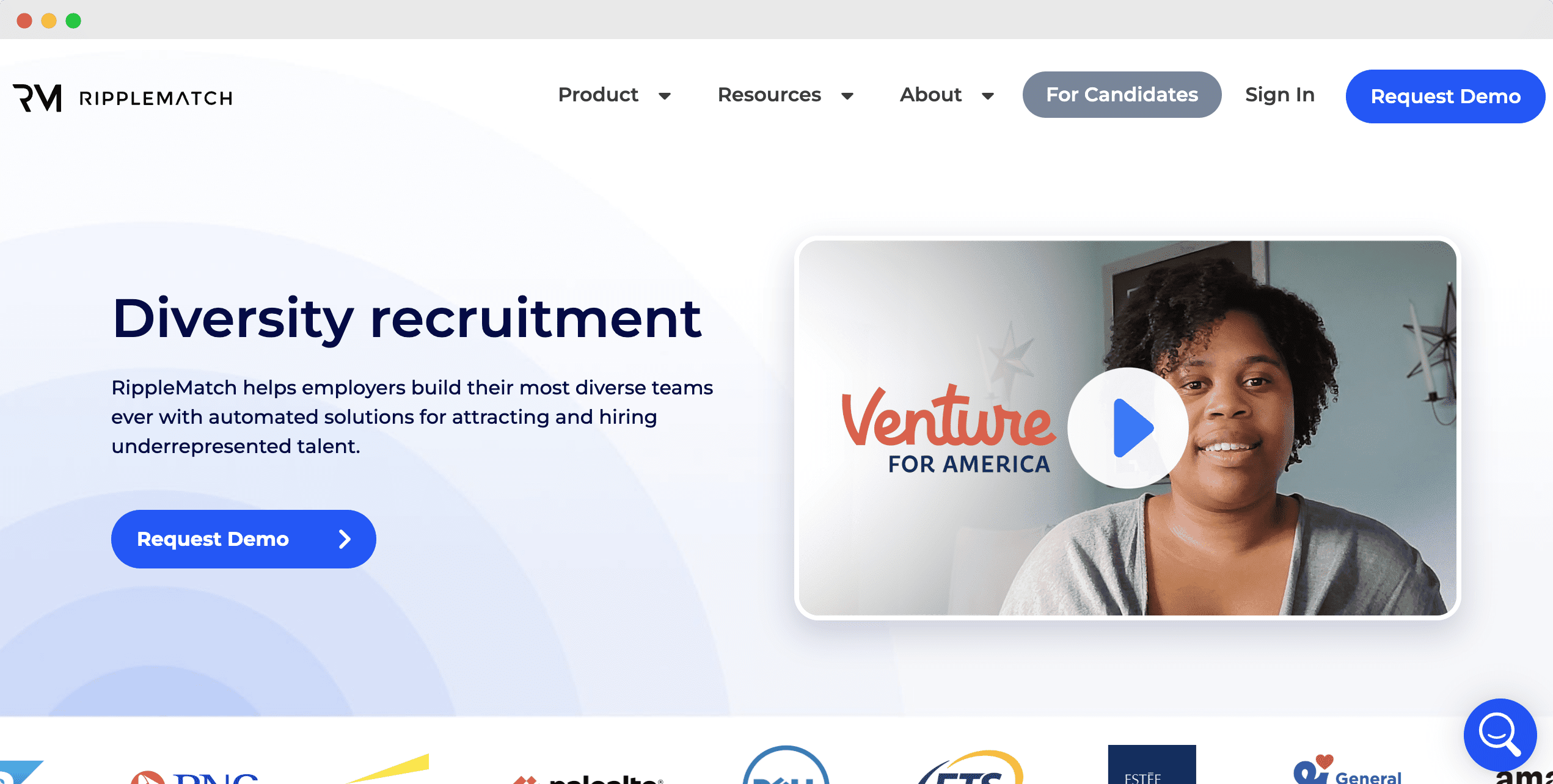 RippleMatch provides hiring solutions for candidates and employers alike. For employers looking for an effective diversity hiring tool, RippleMatch is a great choice as it organizes your recruitment pipeline and matches qualified candidates with the right skills and experiences based on your job description. As this diversity hiring tool automates the talent sourcing process, you do not have to worry about unconscious bias getting in the way of your decision making. 
10. AbilityLinks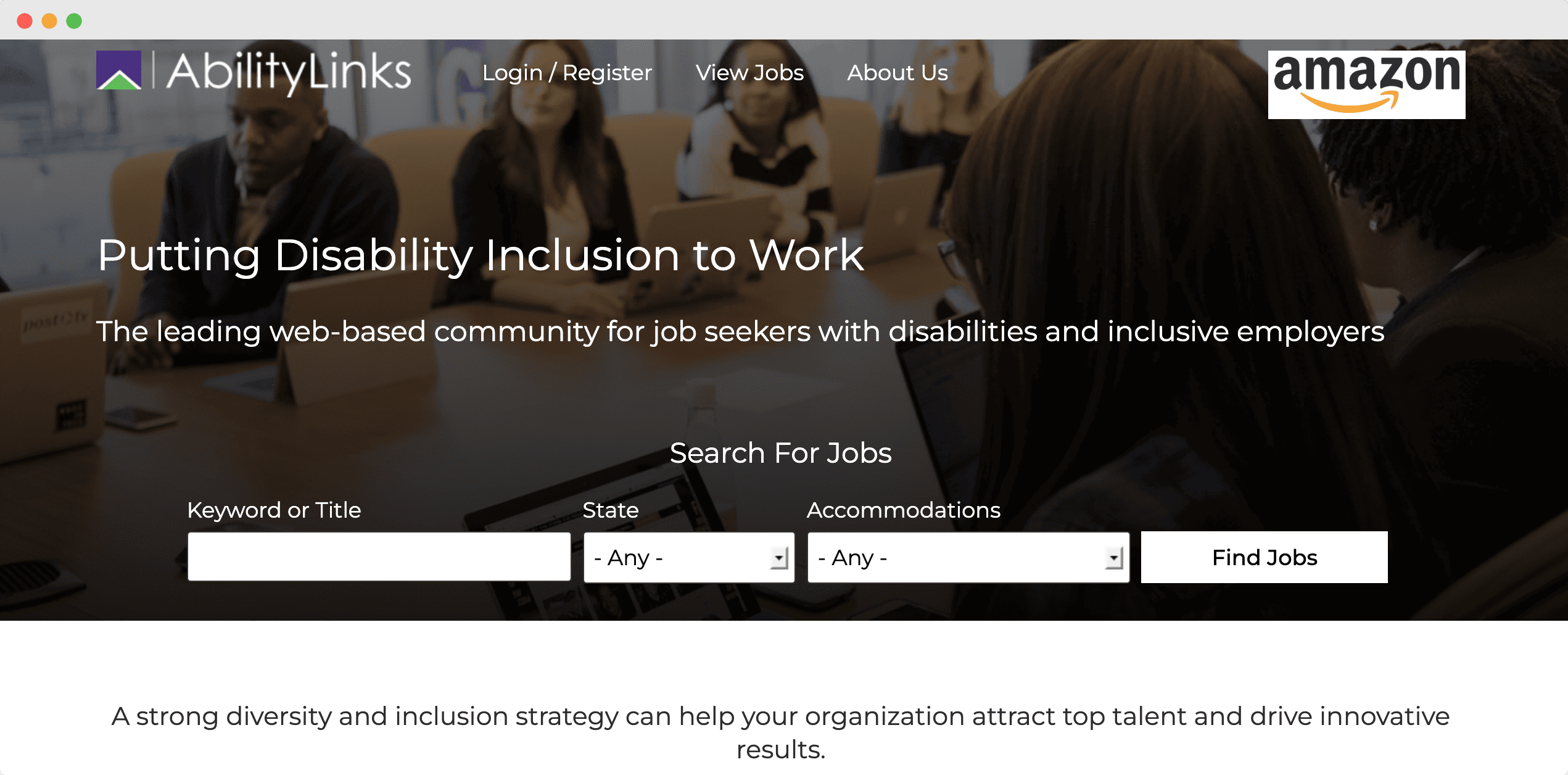 Finally, another renewed diversity hiring tool that you can use for creating an inclusive workforce, is AbilityLinks. This diversity hiring tool focuses on helping employers reach qualified candidates with disabilities and thus encourage fostering a supportive, collaborative work culture. 
Bonus: How To Promote Diversity And Inclusion In The Workplace?
While diversity hiring tools are important to tap into underrepresented talent pools, at the end of the day, to retain these candidates in your team you must work to create a workplace that welcomes them and recognizes their value. In other words, you need to take deliberate steps to promote diversity and inclusion in the workplace. Here are some ways you can do this:
🏆Bring in leaders from diverse backgrounds 
🎯Create more inclusive policies and employee benefits plans
🚀Provide strategic diversity training programs 
📈Regularly analyze your company policies for improvements
Find out more about how you can attract diverse talent here.
For more tutorials and guides on managing your team, best HR practices and recruitment strategies, make sure to subscribe to our blog or join our friendly Facebook Community.