If you are a startup, one of the biggest challenges you may face is when you want to hire your first employee. Even while online recruitment is increasingly popular among businesses, hiring employees is still a complex and time-consuming process. Let's see how affordable and recruitment tools like Easy.jobs can help a startup to build a team from the ground up.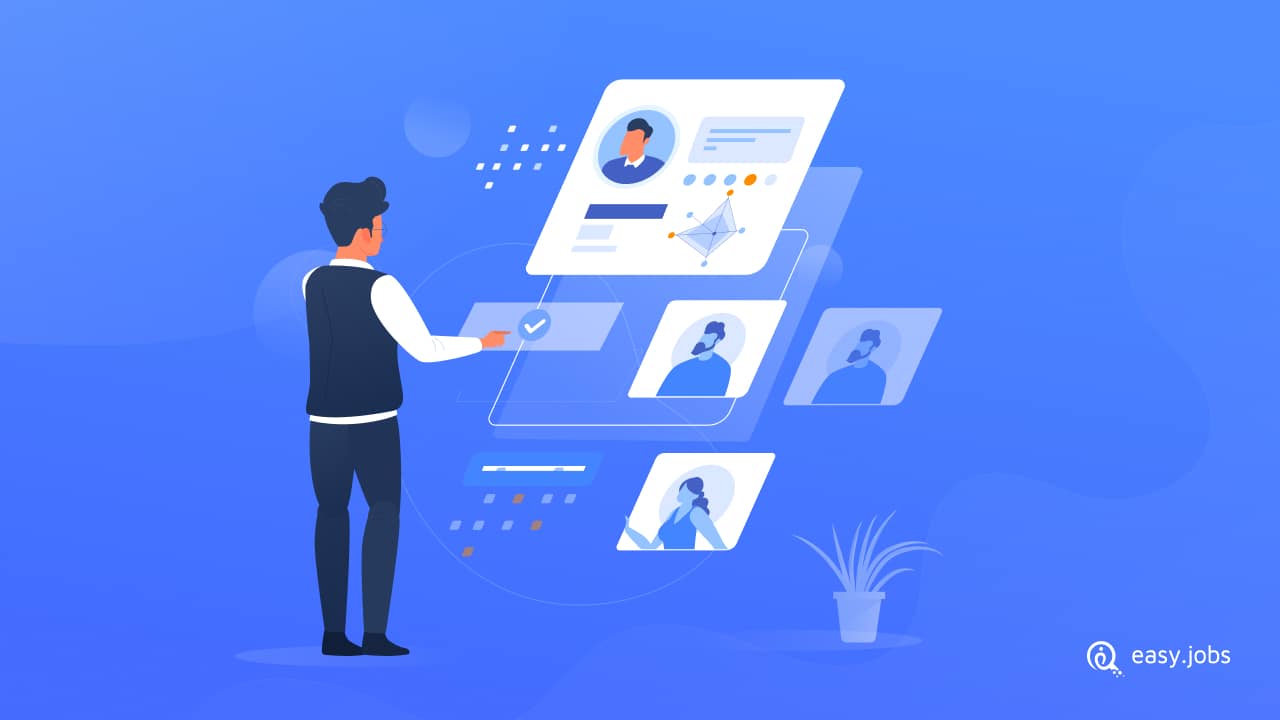 This recruitment tool can bring your recruitment process much easier. When a candidate applies for a job, his application goes through different stages of screening and evaluation that might take up much time of your actual work hour. Even after going through all the processing, there is no guarantee of hiring employees who suit your team. This blog will help you to efficiently hire your first employee for startups with Easy.jobs, a recruitment software within a day.
Why Choose Easy.Jobs Over Traditional Remote Recruitment Process?
As a startup, hiring first employees can be a challenging task. The traditional remote hiring employees process does not include additional perks to attract the right people for your job. Let's look at how you can hire your first employees for startups with Easy.jobs, a recruitment software. 
👉
Easily Promote Your Company On Career WebSite
The most crucial phase to hire your first employees for startups is to project a professional image of your firm in order to attract suitable individuals. Most of the startups struggle to portray their work culture online. Thus job candidates do not find any notable information about the startup. If you have a startup business already, you can use a career website to advertise your organization by including fun facts and information about life at work.
Nowadays, job seekers are increasingly interested in researching organizations online and gaining a general sense of what they are looking for. Easy.jobs, the ultimate recruitment software can assist you in developing a professional career website instantly to create the right image.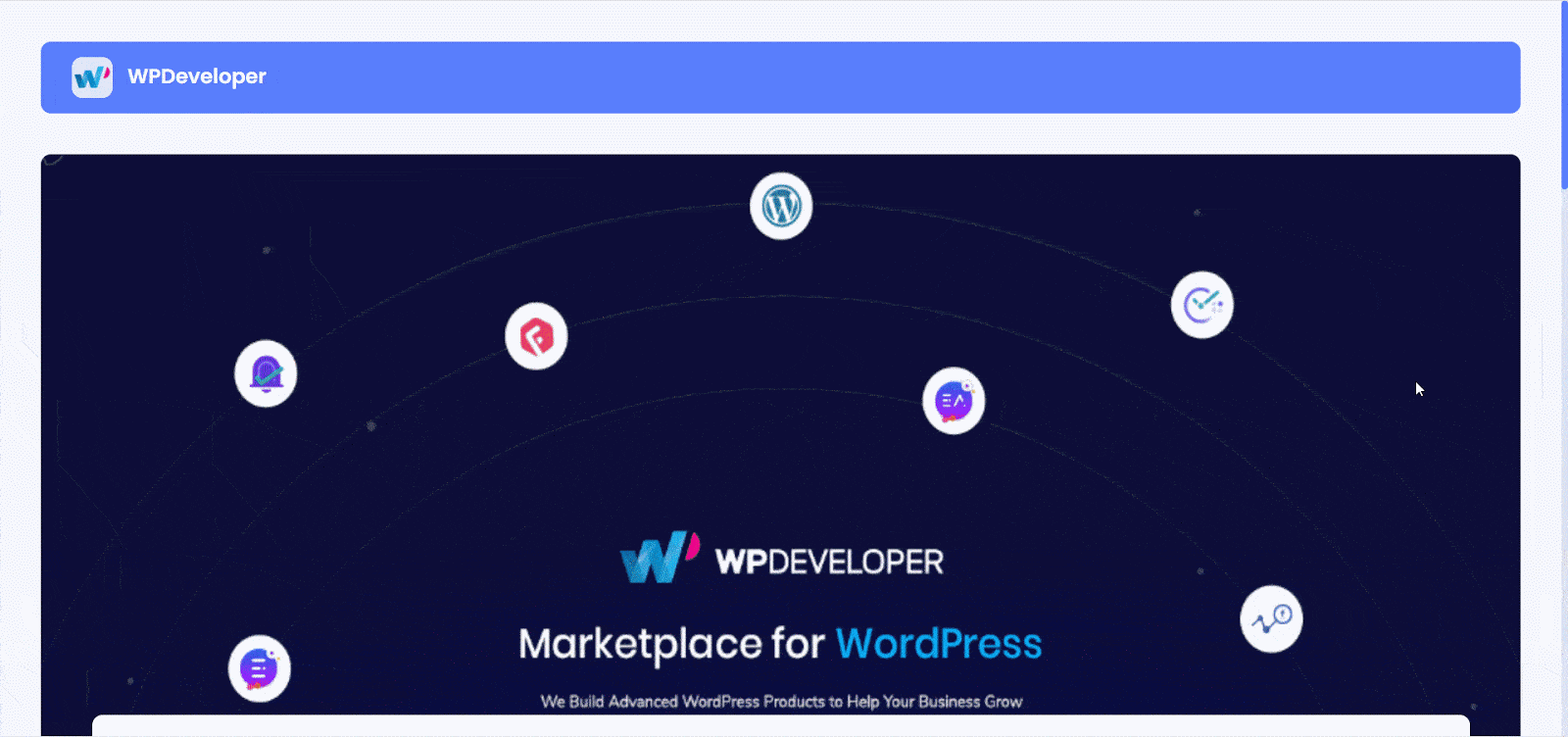 👉
Reduce Time & Hiring Expense Using Easy.Jobs
To hire your first employees for startups can be time-consuming. That's why 86% of companies are opting for online recruitment sessions these days. Companies are spending a fortune while conducting several recruitment sessions. In the traditional recruitment process, startups are still using Google forms instead of using digital recruitment tools. A complete career website can help you to invest one-time effort and minimize your expense at the same time. 
As a new startup, you might get overwhelmed while you see hiring employees can be double as expensive even if you opt for online recruitment. To cut this expense short, you can create a proper career website for your startup and specify the kind of responsibilities the employee will be responsible for in the Job Information section. It will save you valuable time. 
To solve this situation, you can use Easy.jobs free version and mention the type of job, salary, working hours, and other specifics about the position with some simple steps. You can even create as many job openings as you want using Easy.jobs, an easy recruitment software. You need to open a new company inside Easy.jobs and start creating posts for your startup.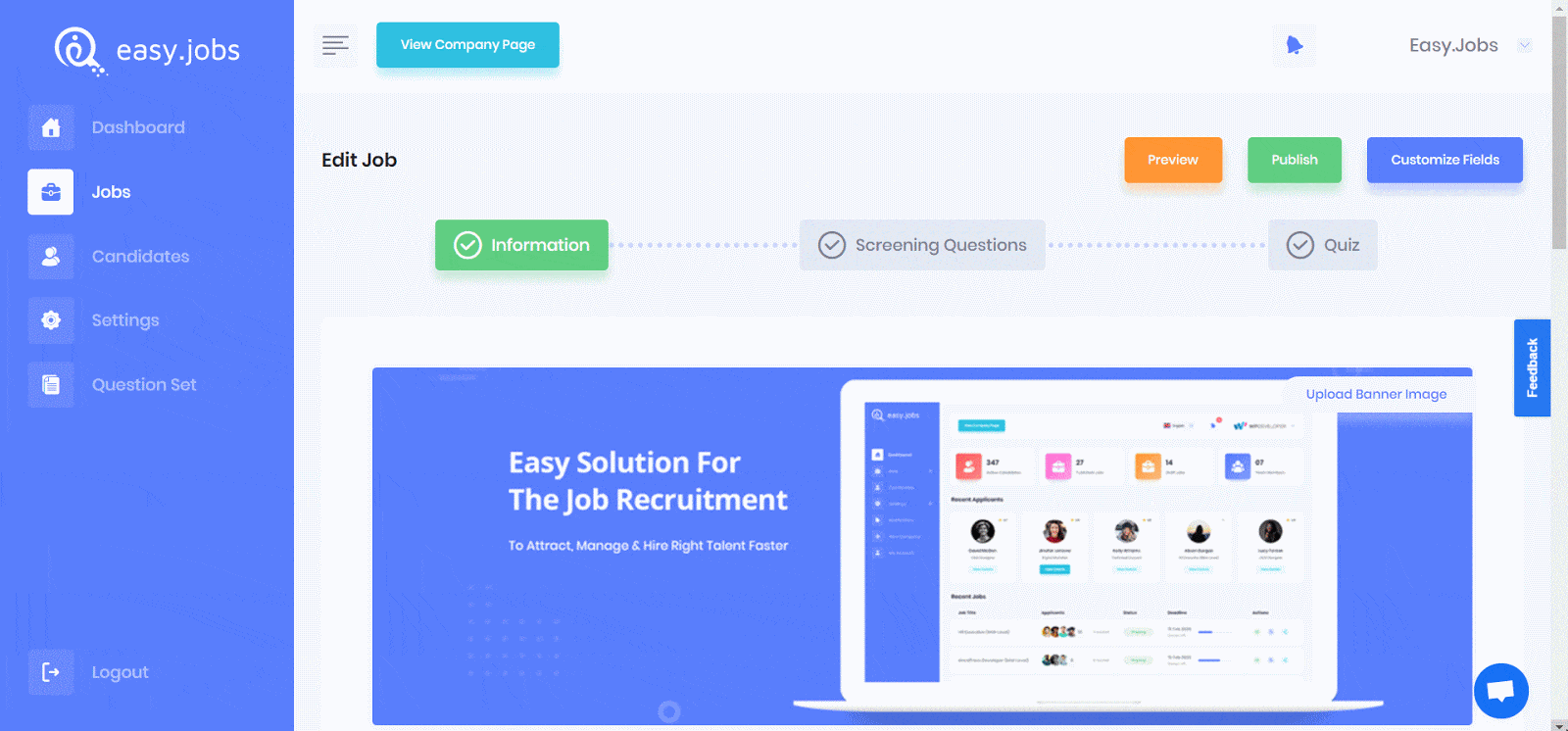 👉
Create Simple Hiring Process For Candidates
Most of the startups follow the conventional ways to hire your first employees. However, in today's job market, not only candidates must stand out to be hired, but companies must also stand out to offer jobs to the right candidates. When you can make hiring your first employee process more fun and engaging, the word will go around. 
Using Easy.jobs, easy-to-use recruitment software can make your recruitment journey quick and fun. You can easily add a premade question set in your job opening if you have one ready for your site. It is incredibly useful to prepare a question set in advance for any job opening because you may develop multiple sets of questions at once and then modify them to any job type. You can check out this step-by-step guide on creating a question set in advance. 
You can add an engaging quiz for your candidates. This set of quizzes will offer amusing and insightful questions regarding their thoughts on a variety of issues. These types of practical questions will expose the genuine characters of candidates. Piles of CVs aren't going to give you a good picture of that person. A quick questionnaire will allow you to understand more about the person right away. Your candidate interview will be entertaining for them, as well as a straightforward approach for you to select the type of colleague you desire.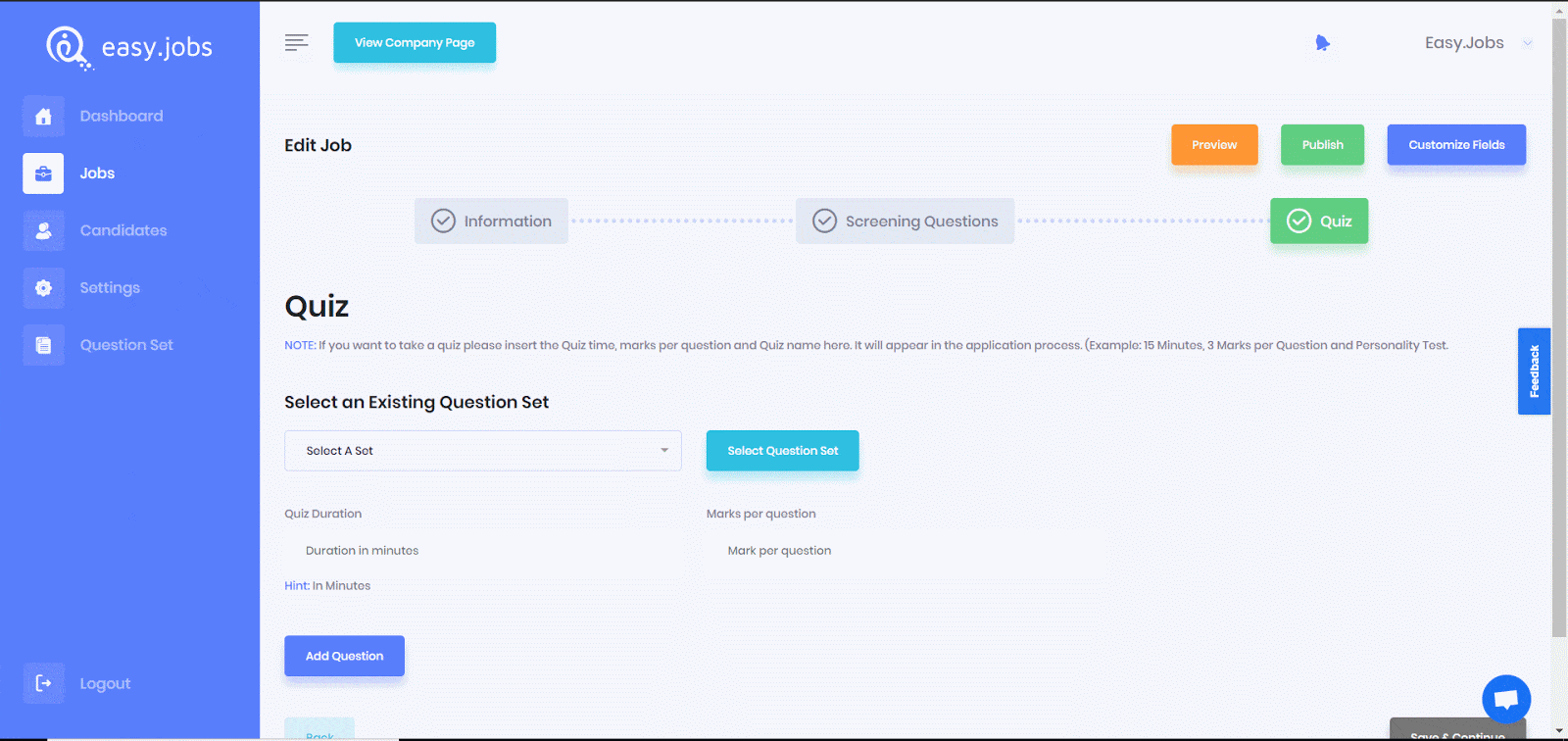 👉 Assess All Candidates From One Place
New startups often face a backlash while recruiting new members for the team. Fake or unauthentic candidates are enough to make the process slow. Thus the screening process takes a long time, and candidates feel irritated. Their frustration may cause them to choose another business over yours.
That is why Easy.jobs bring you another powerful feature of AI that can help you overcome this problem by allowing you to see everyone's performance in one spot. You can now accelerate the screening process and go on to the next step. You can also see the overall performance of each candidate and how they did in the quizzes. Differentiating the ones who passed the screening test, and selecting the best ones to hire your first employees for startups.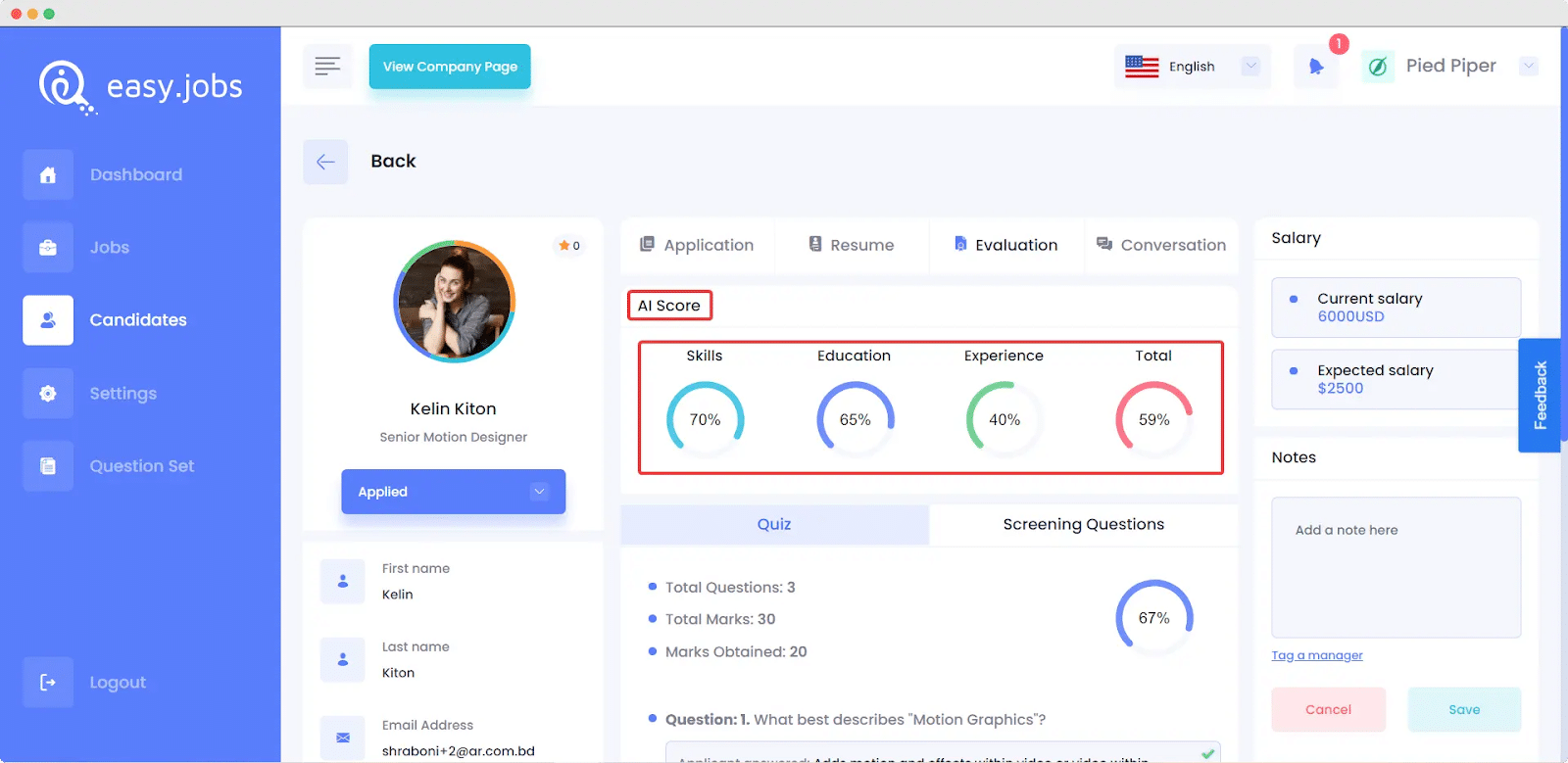 👉
Send Automatic Emails To Notify Candidates
When it comes to interacting with job seekers, small to large businesses face a problem. Many startups lose prospective candidates as a result of a lack of proper communication or updates. If you have a job opportunity at your startup and candidates are waiting for a response, you cannot keep them waiting for long. On the other hand, sending updates to individual candidates might seem like an extra hassle. 
Moreover, you need to use external emailing systems like Gmail, to start sending emails individually. Instead of doing so, with the help of Easy.jobs you can automatically send emails to all the candidates at once.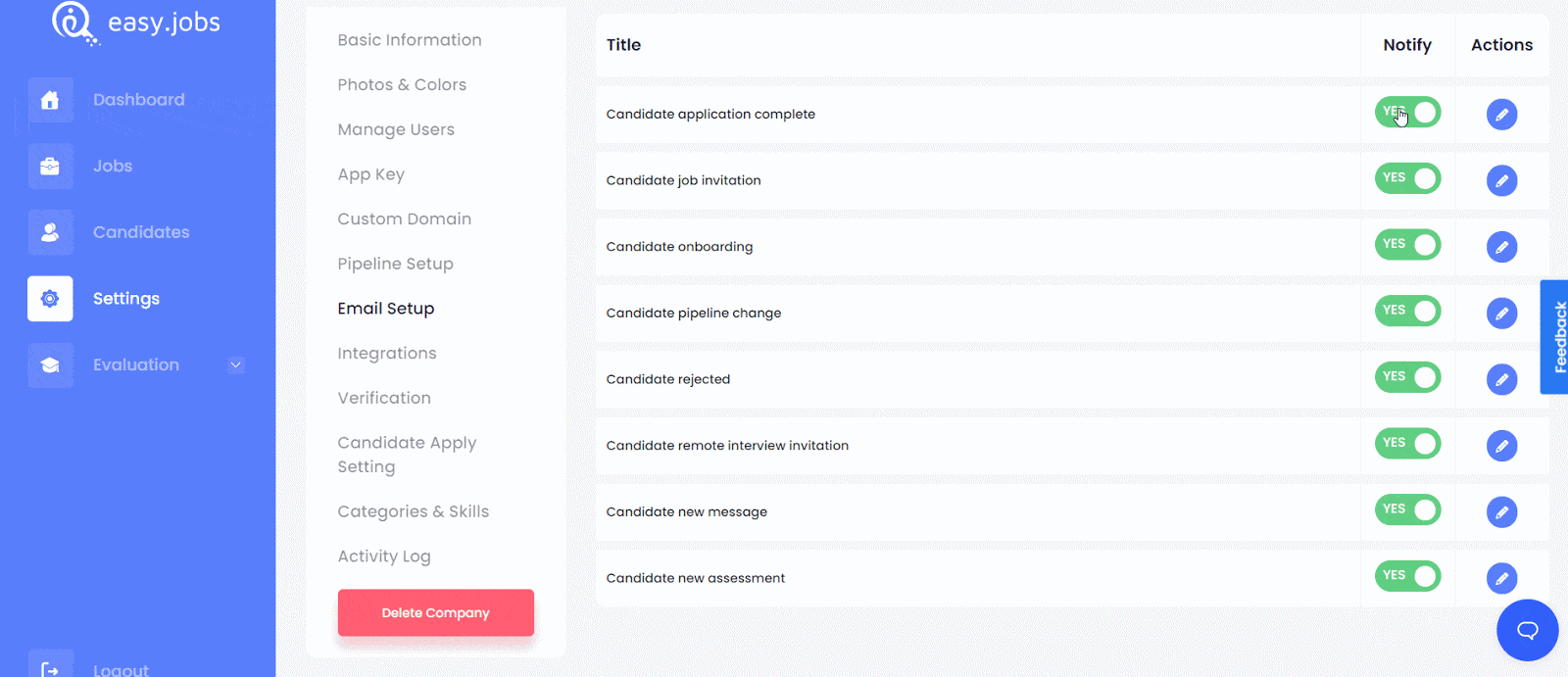 How To Hire Your First Employee For Startups Within One Day?
You can create a job post and hire your first employees for startups within a day using Easy.jobs. As you have already seen the major features of Easy.jobs already, it's time to explore how you can get started with it. 
Step 1: Sign Up For Easy.Jobs Account
Easy.Jobs, an essential recruitment software, offers a variety of customizable pricing plans, including the Startup pricing plan, Business pricing plan, and Enterprise pricing plan. If you wish to try Easy.Jobs for free, there is a free package available.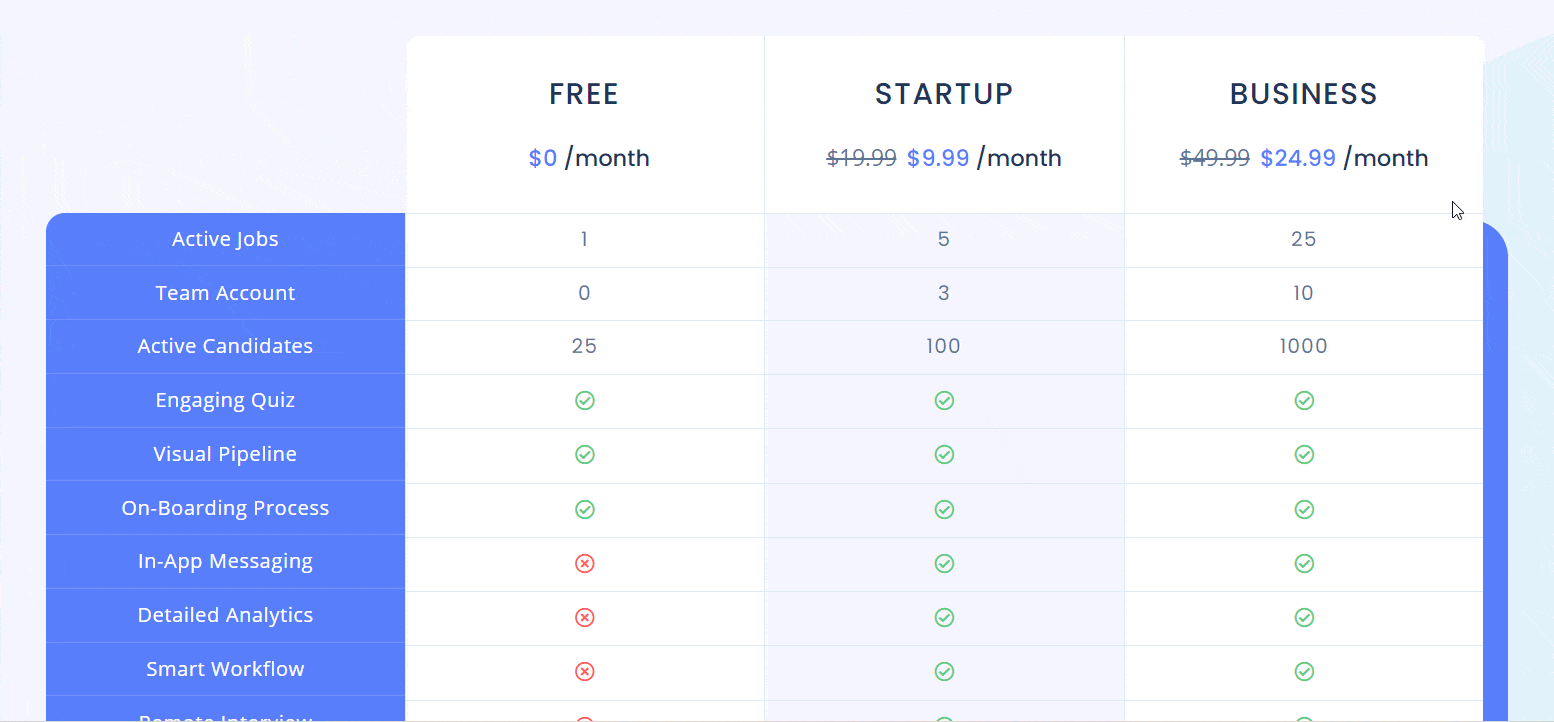 To begin, you must first create an account on Easy.Jobs. To do so, simply go to Easy.Jobs' login page and establish an account. Once you've arrived, complete all of the required fields on the page and select the Sign-Up button.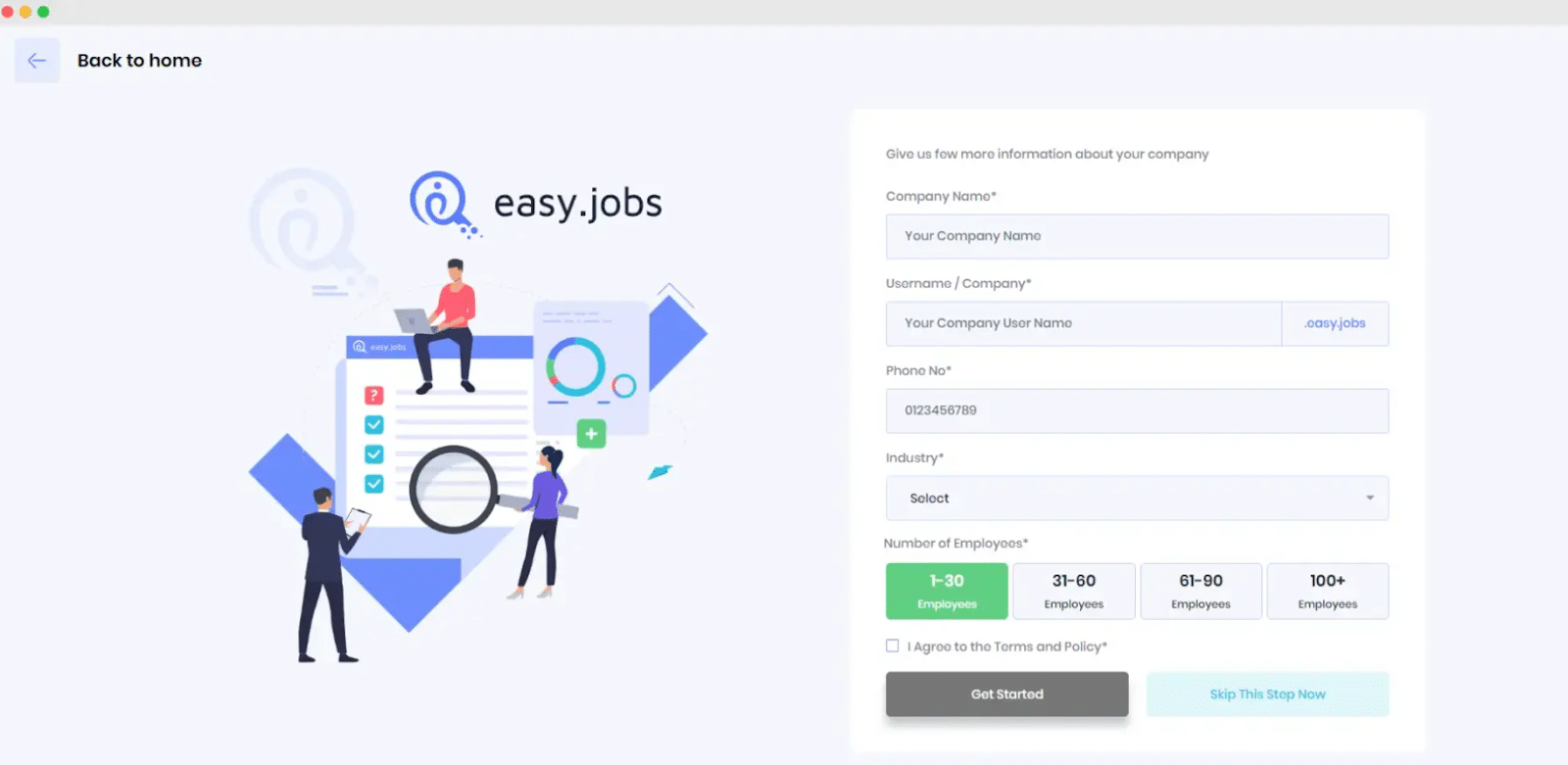 A verification link will be given to your mail and you must check that out. When you are done with the authentication process, you can view your company profile easily.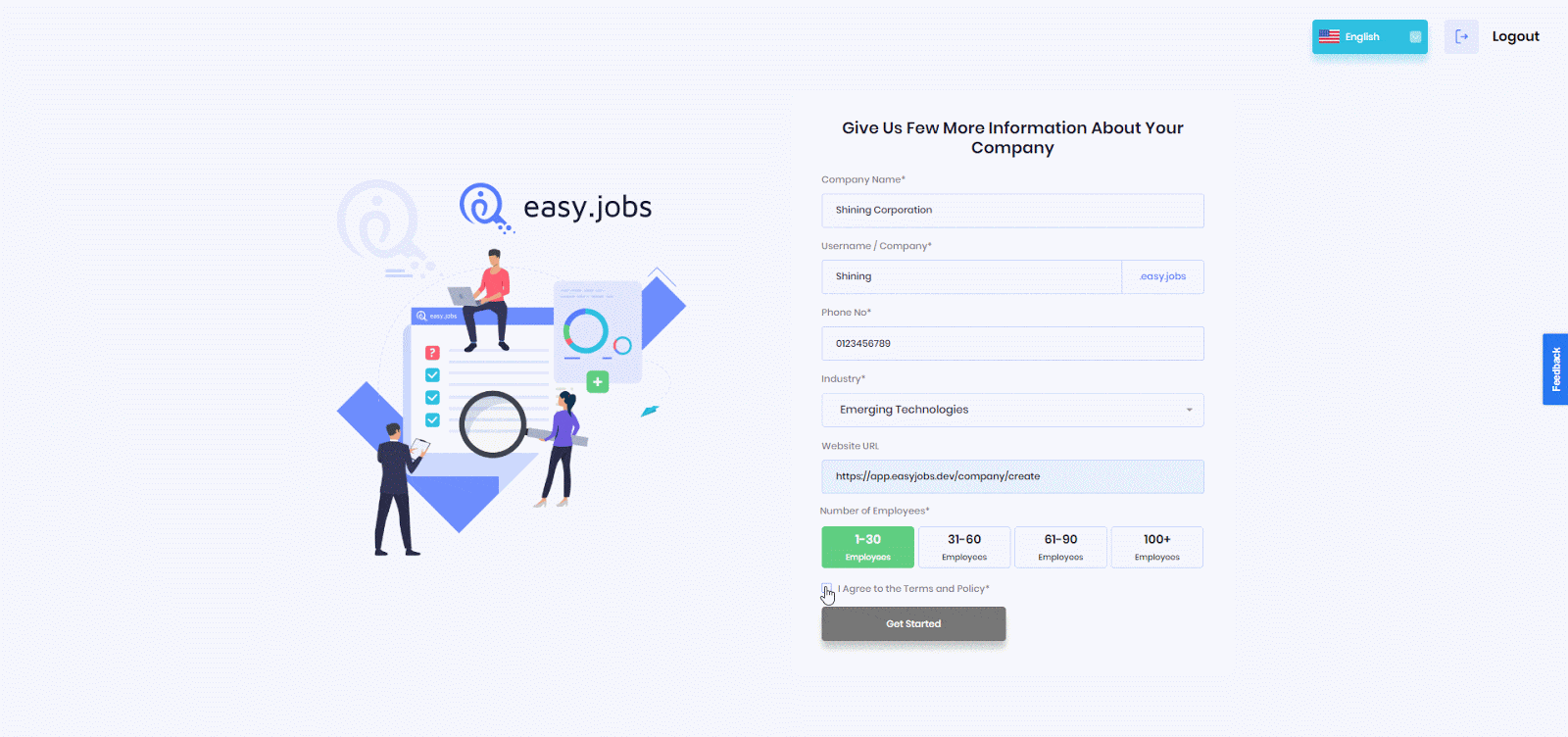 Step 2: Setup Online Recruitment Process
To set up an online recruitment process, create a new job post inside Easy.jobs. Then you can publish it on your career website. To do this, simply go to the Job tab from the dashboard and you will see a page like below.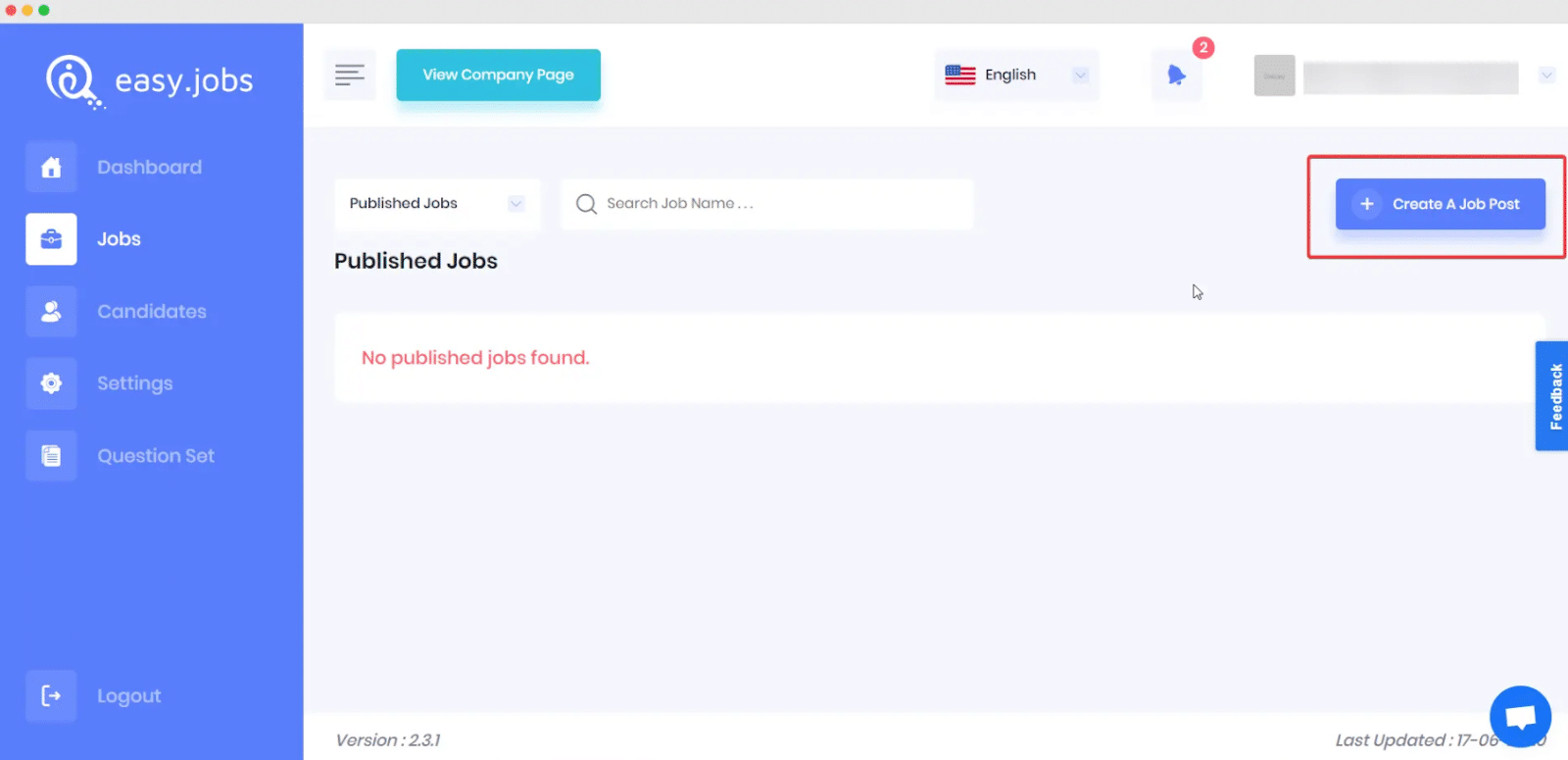 Klikk på "Create A Job Post" button and give all the necessary information about the role. A new window will be open to provide this information.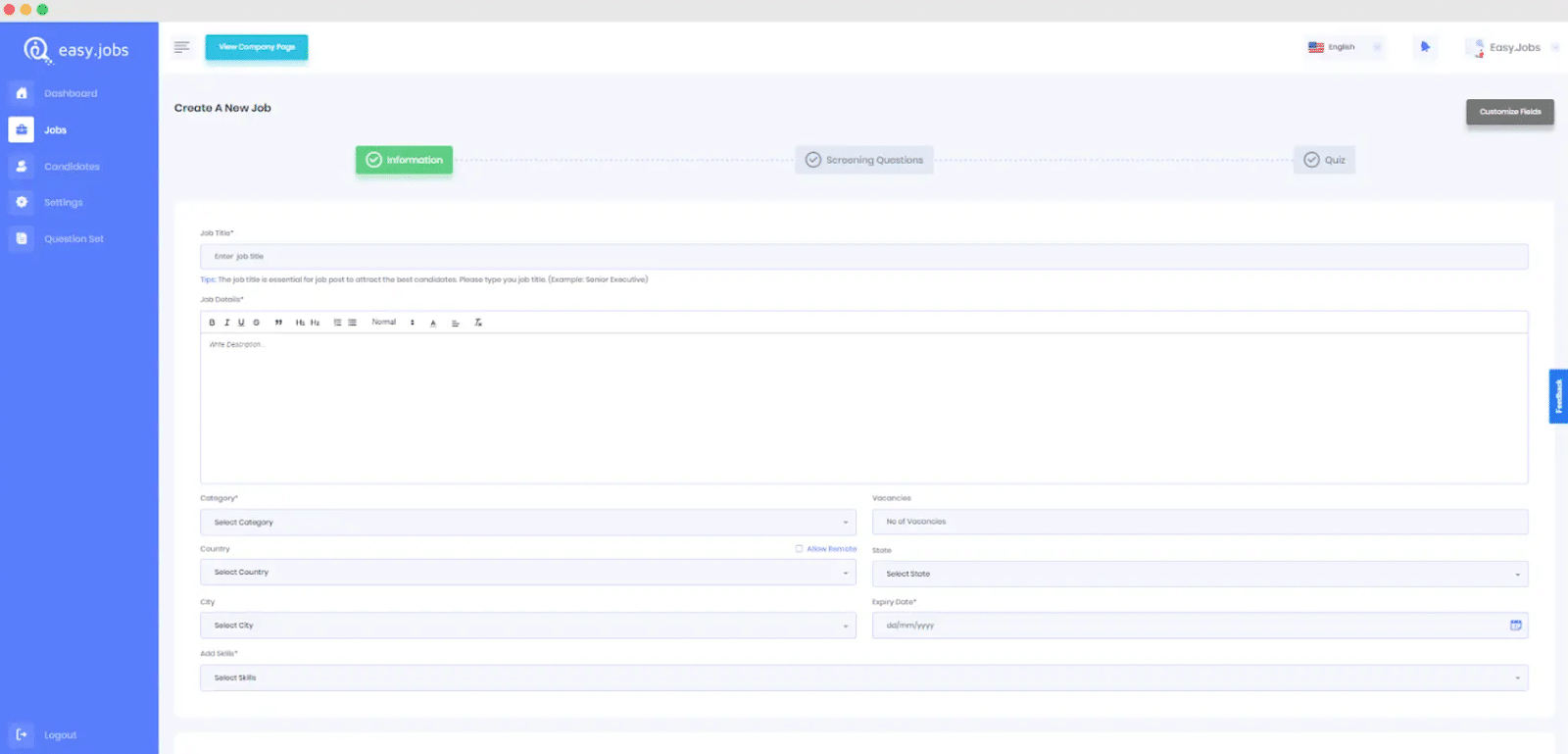 Next, you need to create a set of screening questions for the candidates. You can even create a question set and save it too. This will make your hiring employees' process even faster.
Step 3: Create Recruitment Pipeline For Interviews
When you have successfully created your first job post inside of Easy.jobs, it's time to organize your candidates between each stage. This pipeline can be customized at any time in any way. This step makes the whole hiring your first employee process smoother and easier. You can easily keep track of the steps for each candidate.
Step 4: Create Email Templates For Candidates
This step is one of the important steps you must do because onboarding emails can guide your candidates in the right direction. When the job recruitment is in process, your candidates might have many questions that they want to ask. To give them a clear update about the job application, you should send them emails. As sending emails individually is troublesome, Easy.jobs, a recruitment software, makes it even simpler. You can navigate to Settings → Email Setup and customize the email template that pops up.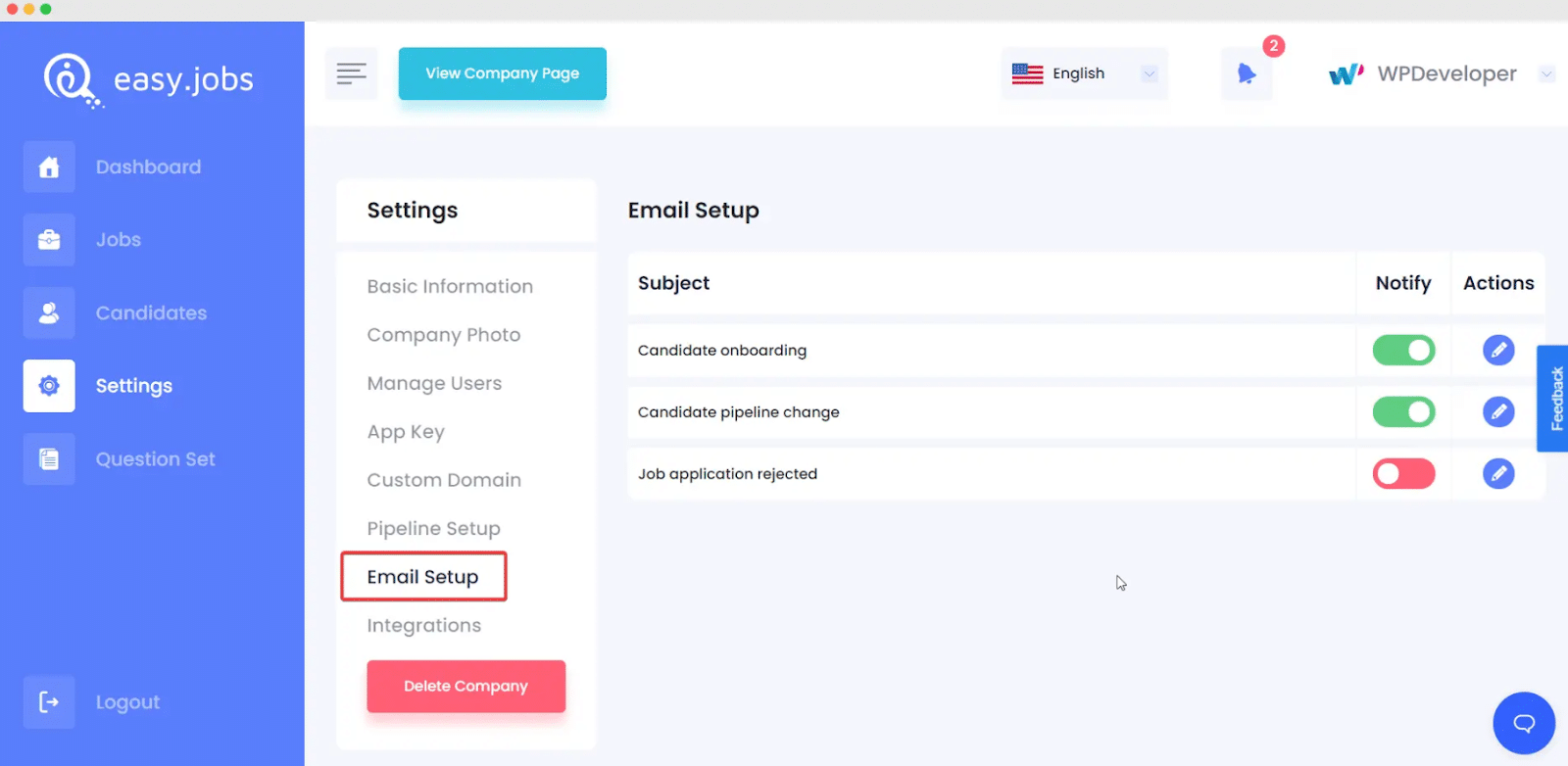 You can browse your company page to see how your recruitment post looks now that you've completed all of the steps. It won't take you more than a day to organize and create a job posting using these simple steps. Furthermore, if you execute your company branding correctly, you will be able to get enough applicants in a single day. Organizing applicants has never been easier than it is now, thanks to Easy.jobs.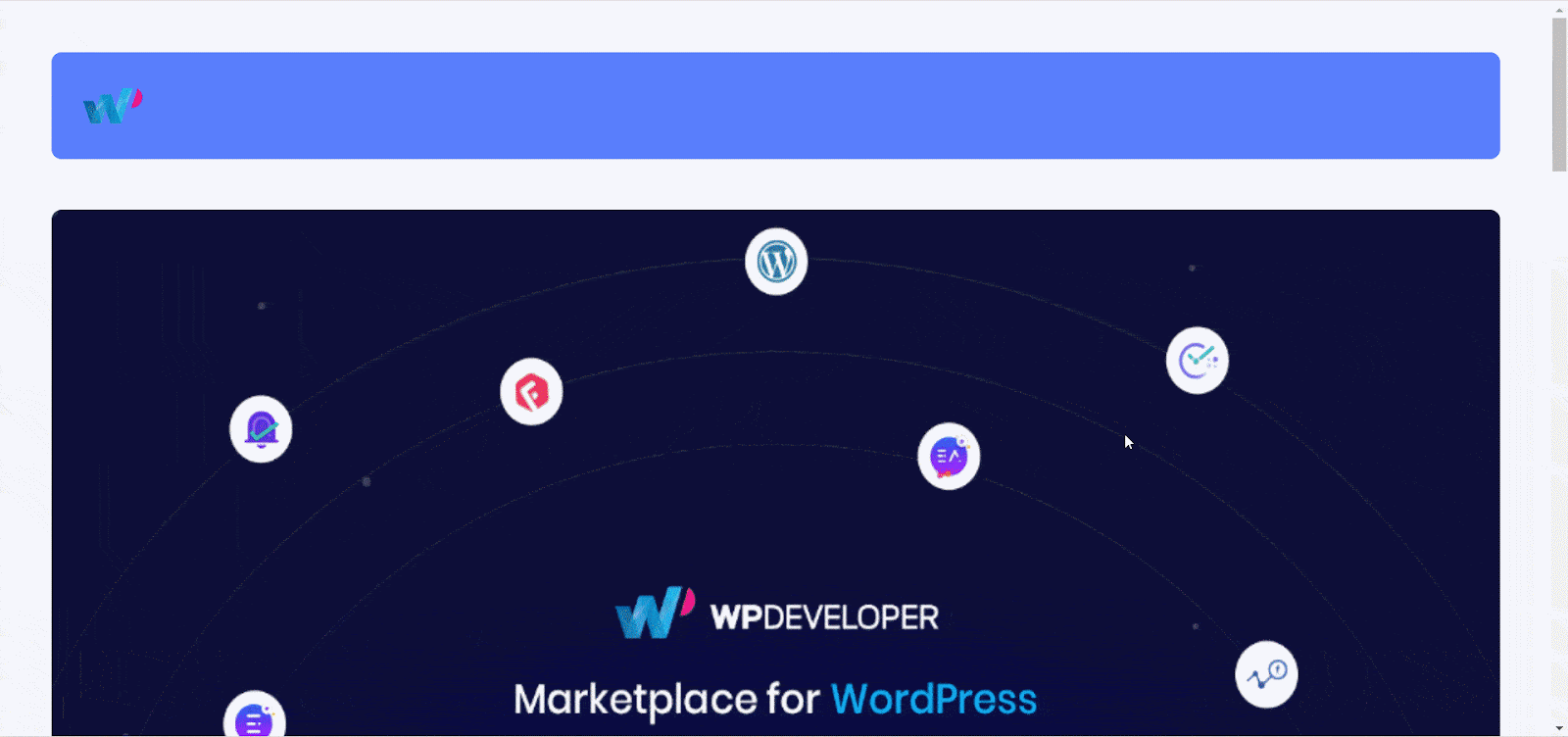 Seamless Integration Of Easy.Jobs With WordPress
If you are a WordPress user, we have good news for you. You can easily create a career page for your WordPress website using Easy.jobs. This recruitment tool is available as a plugin and to use it, all you have to do is install Easy.jobs on your WordPress. As you have installed and activated this plugin, you have to authenticate as a unique user using an API key.
You can customize everything from the WordPress customizer. From landing page colour, typography and background to job details page, you can customize these all from one place.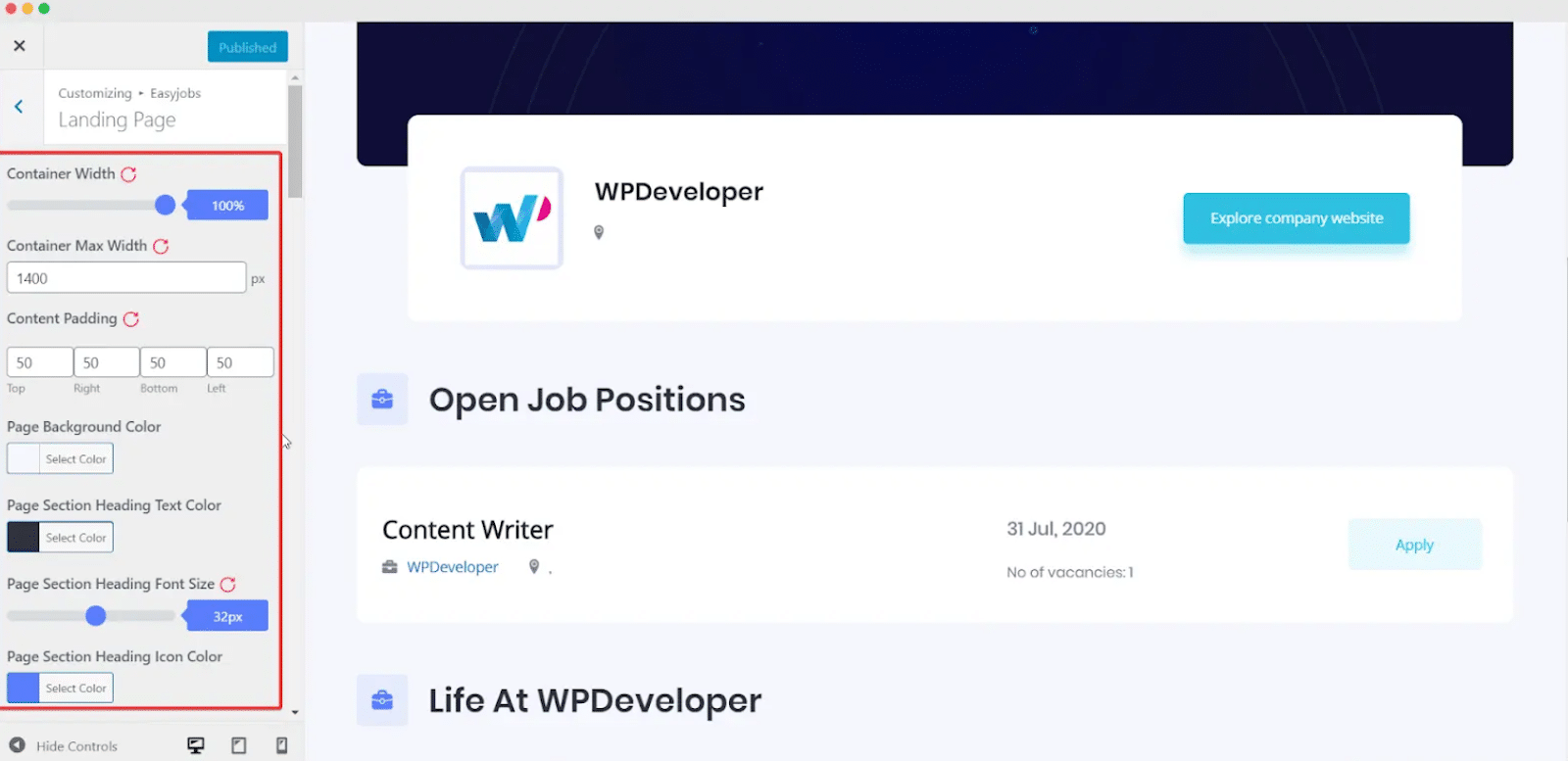 With the Easy.Jobs plugin for WordPress, you can, for example, view all of your published jobs, see who has applied, manage your pipeline and much more.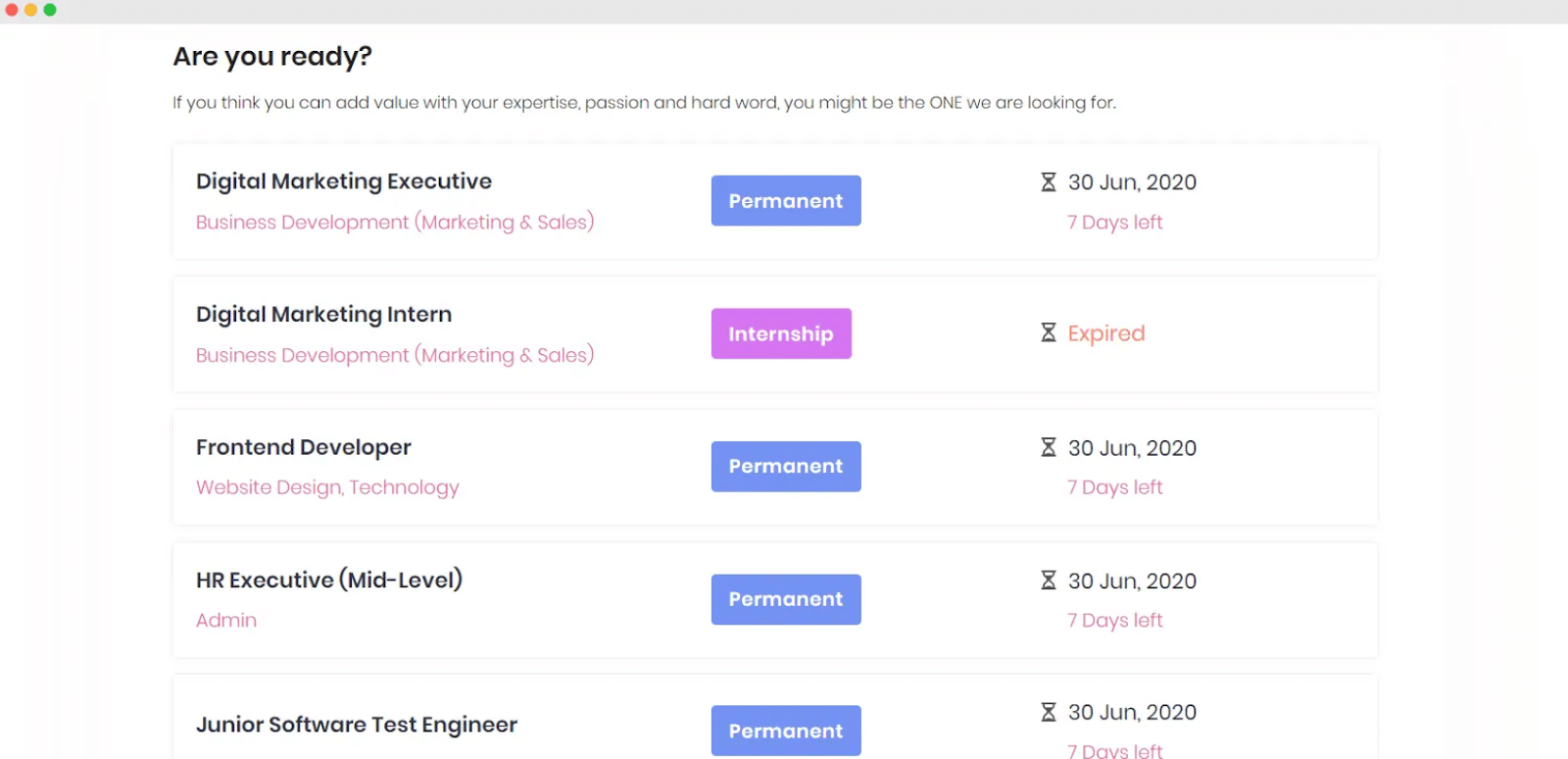 This is how easy it is to launch a job post and start to hire your first employees for startups using the Easy.jobs plugin in your WordPress website. It will not take more than a day to hire the desired employee for your startup. 
Bonus Tips: WordPress Career Template By Templately
If you are looking to create a career website from scratch on WordPress, explore the career template by Templately to instantly start your recruitment process. Templately offers 1300+ ready-to-use templates in each category to meet your versatile needs. We can suggest the best pick for creating a career website using Templately. 
Careerly Template 
Templately offers you a Careerly template that is highly customizable and comes with 12 blocks and 3 individual pages. You can just insert this template into your WordPress website and start adding your own content. You can also customize it with Elementor for more flexibility. This template can make your career website more interactive and lively at the same time.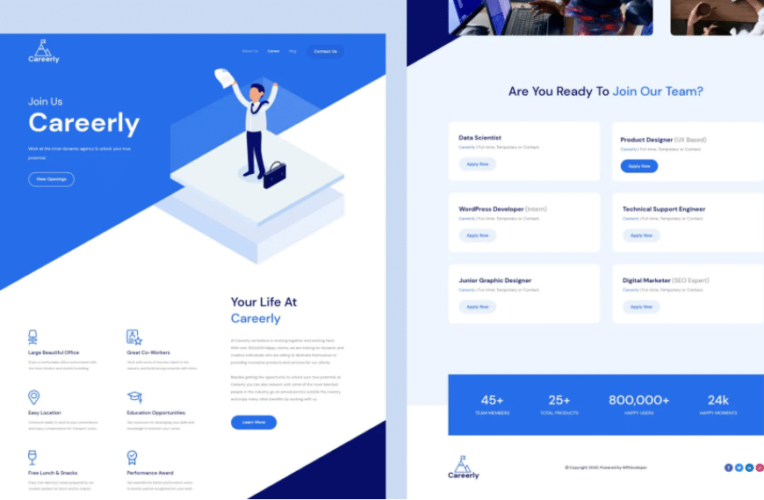 Use Easy.jobs To Efficiently Hire Your First Employee
No matter how big or small your company is, Easy.Jobs can help you find the best applicants with less effort. Share your experience if you have already considered using this approach to hire your first employees for startups within a day. If you have any suggestions for us, please leave a remark. Join our facebook group og subscribe to our blog.