Whether you are running a big company or a small business, hiring new people always takes a lot of consideration. Easy.Jobs has been working to streamline the whole recruitment process since 18 Nov 2019, in addition to that, we have released Easy.Jobs 2.0 recently.
To accelerate the hiring process, you will get everything you need in this advanced recruiting solution. From the very beginning, Easy.Jobs came up with a motto to make your recruitment experience easier than ever before, and here it is. With Easy.jobs 2.0, you will be able to streamline the recruitment process, whether you want remote hiring or local that doesn't matter. Definitely, It will fit with them who want an easy way to hire the right candidate for their business.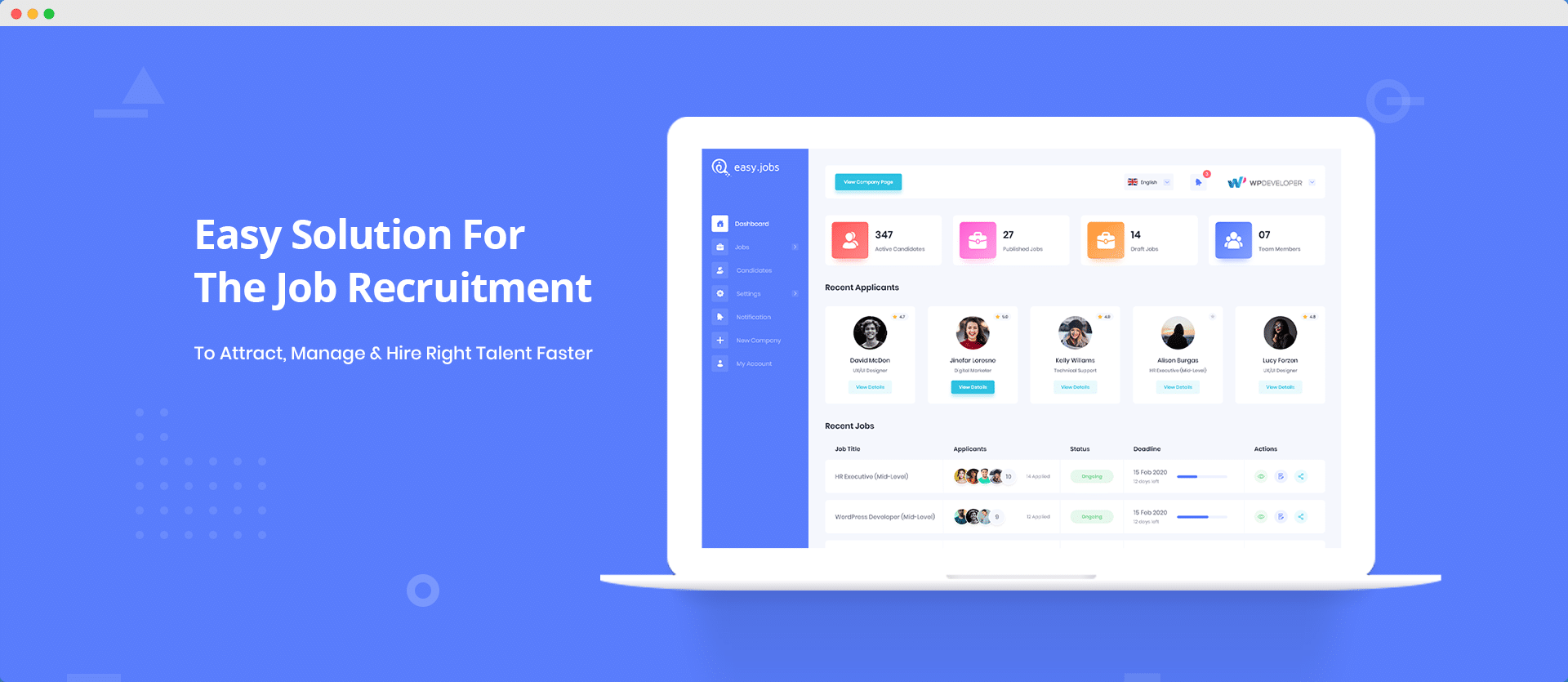 What is New in Easy.Jobs 2.0
It is the major release of Easy.Jobs in 2020 beneath so many expectations of the valued users. On the way of getting your entire team on board, Easy.jobs 2.0 will be a wonderful experience for you. So let's get started right away.
Faster User Experience in Creating Jobs and Sorting out Candidates
Creating a job was a bit complicated before in the previous system, you needed to follow some additional steps and that was a hassle in a sense. In Easy.Jobs 2.0 we reduced your additional steps here, from 5 steps to 3 steps. The steps included adding Quiz and Screening Questions, which means you will be able to create a Job, add Quiz, add Screening Questions within these three steps. When you are going to experience the Easy.Jobs 2.0, you will be surprised to see that so many unnecessary fields have been removed which will help you to work more smoothly. The new UI/UX design will allow you to create jobs and evaluating candidates more effectively, you will get a faster user experience on your way of exploring Easy.Jobs 2.0.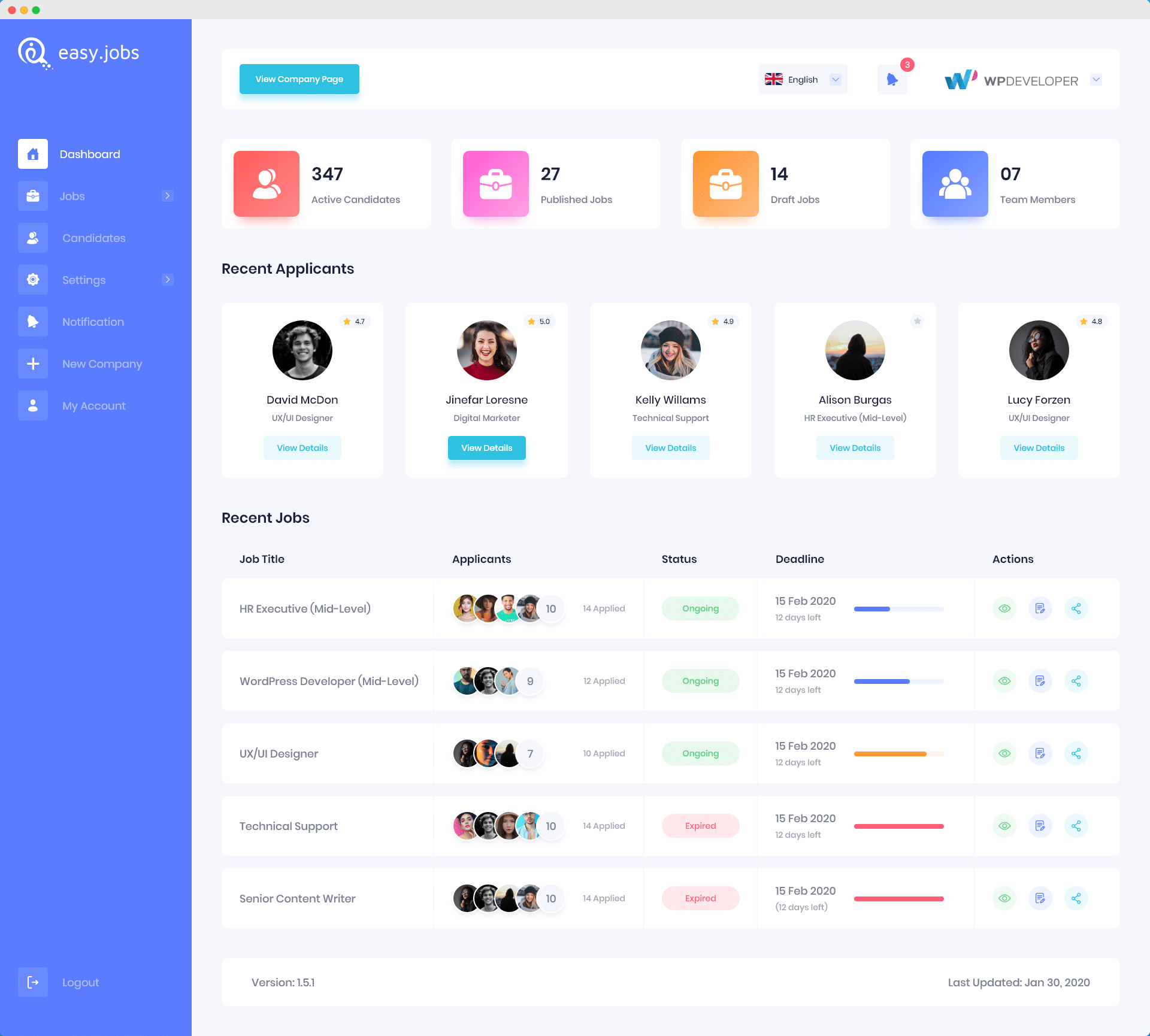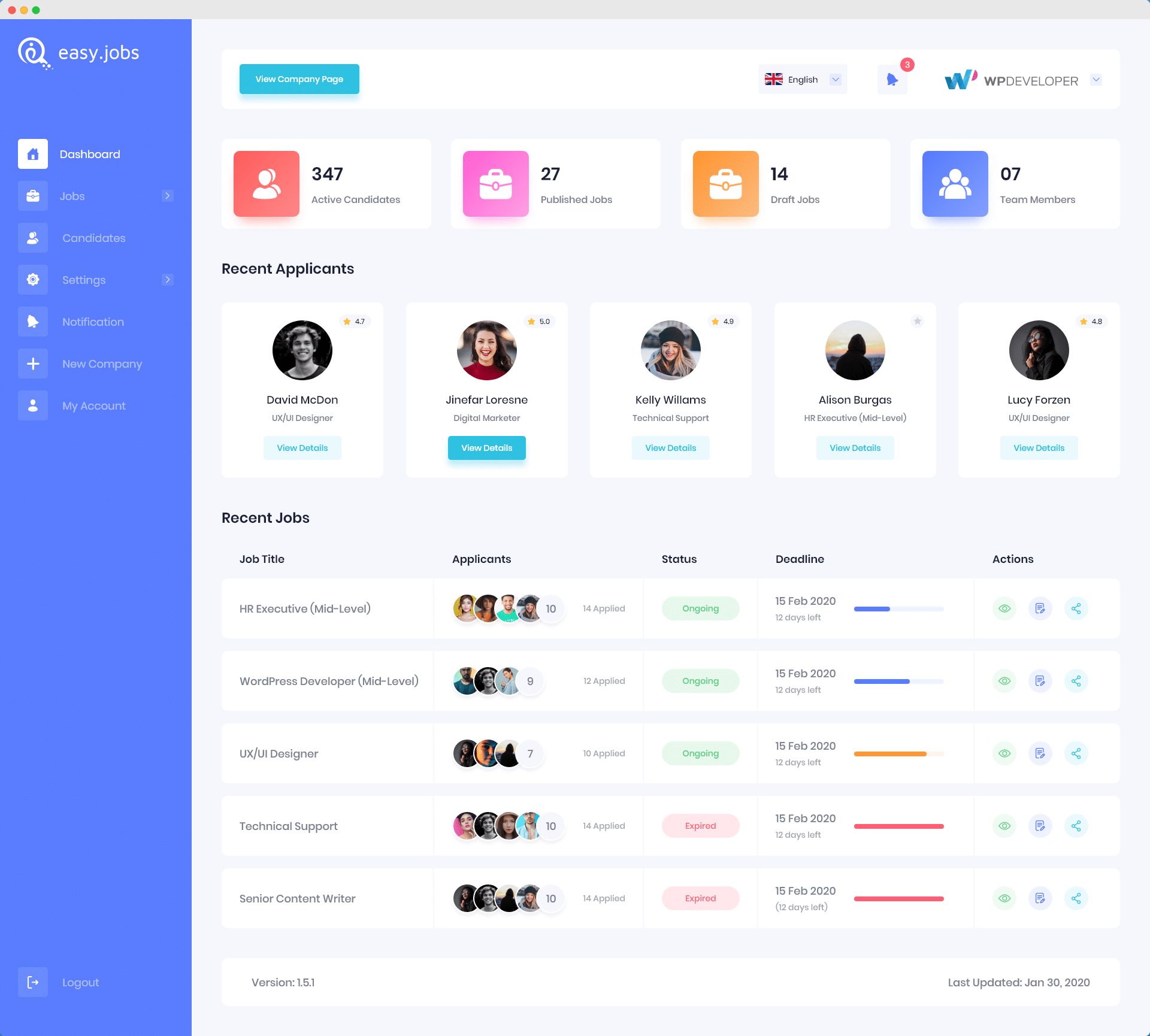 Efficiently Manage Your Jobs and Candidates
You will have to manage your job after creating it to reach potential candidates. Publishing jobs and reaching out the potential candidates has become an easy-going process now. There is a huge change in the UI/UX, you will get a whole new Pipeline layout, an efficient Filter & Search Bar to manage your jobs and candidates in the process. 
Previously, it was a bit tough to track the data and proper information about a big number of candidates from the system. To make it easier for you, now you can filter out your potential candidates on the basis of rating. You don't have to mess around to find someone specific who has applied to your job earlier. In order to communicate with candidates, you will get a faster in-app messaging system and this will minimize the communication gap between candidates and the employer.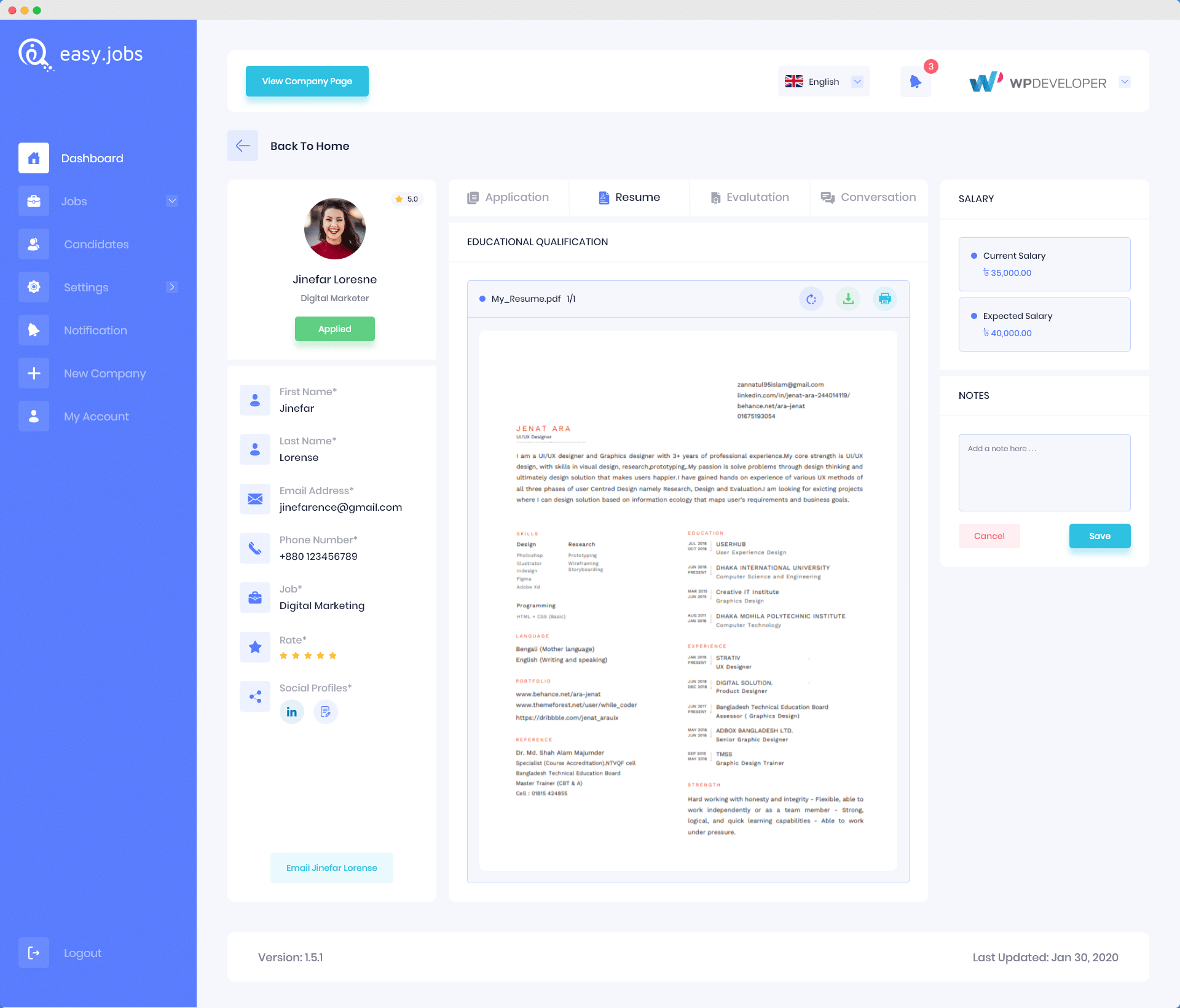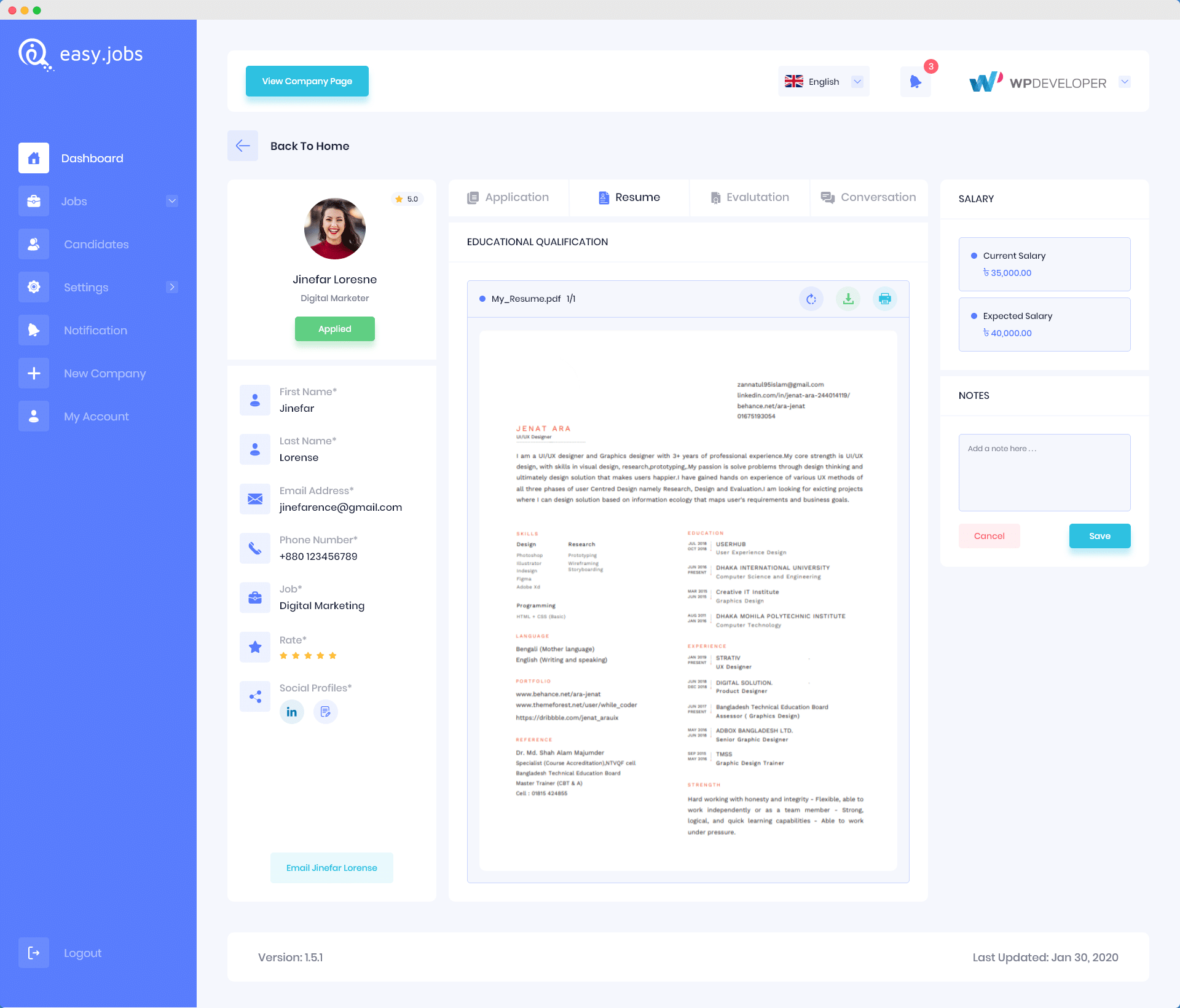 Company Management
Easy.jobs 2.0 comes up with a handful of modifications including beautiful UI for the users. The whole UI has been updated for the company, from Company Create Page to Company Settings part, everything is in a completely new shape. You will get a dedicated page for company photos and a simple page to update the company information, this will relieve you from extra time consumption. WordPress App key management system has been improved, now you can easily add Key Label on your way of experiencing Easy.Jobs.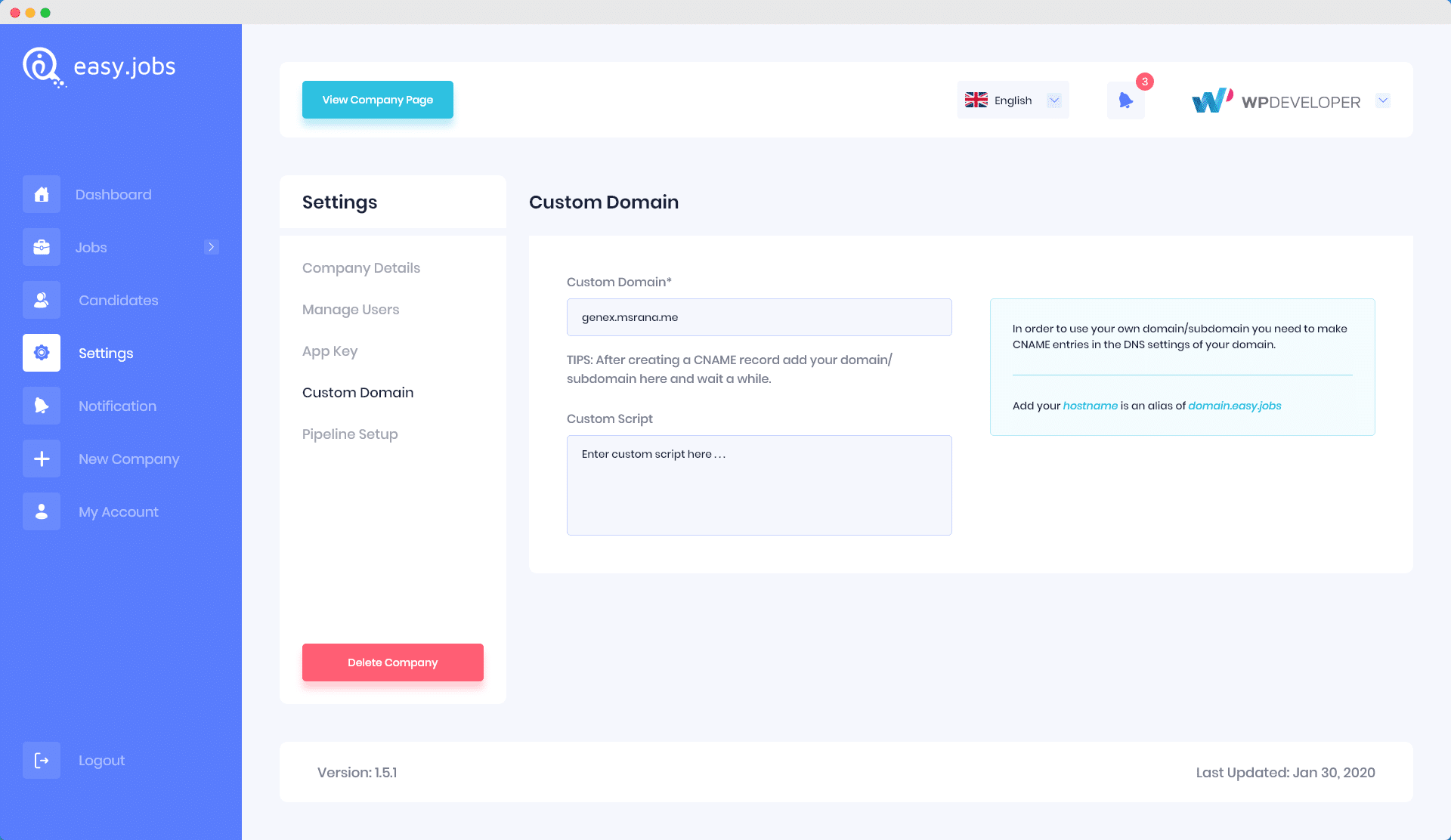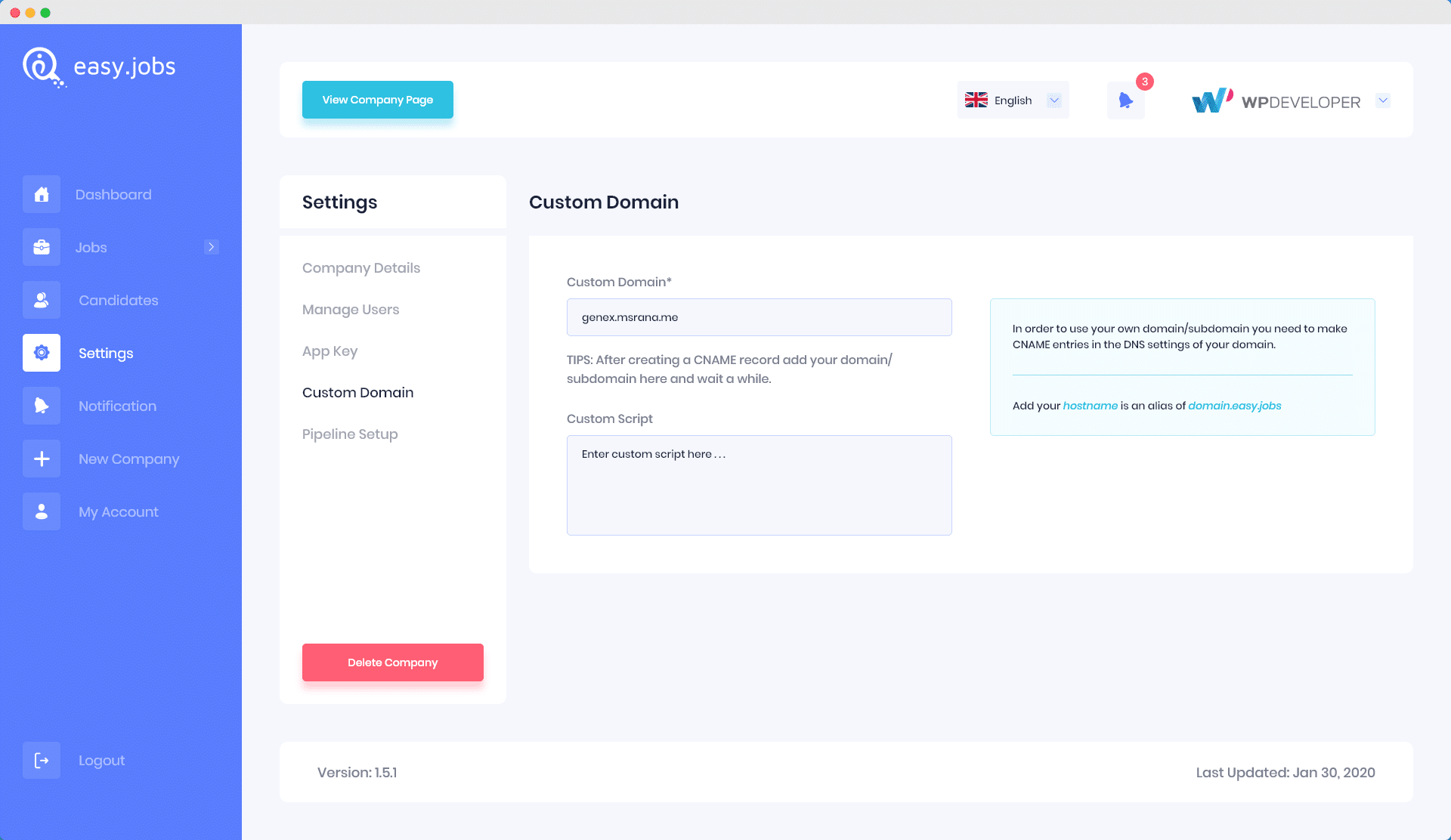 Account Management System
Managing account with Easy.jobs was a challenge in the previous days, a bit confusing to take actions. In this update, the account management system has been updated along with a completely new UI. The billing process is now faster than before and easier to understand including improved billing history. You will get an easy-going process in package subscription steps. Overall UI/UX changes make it look more beautiful and efficient for the customers in the process.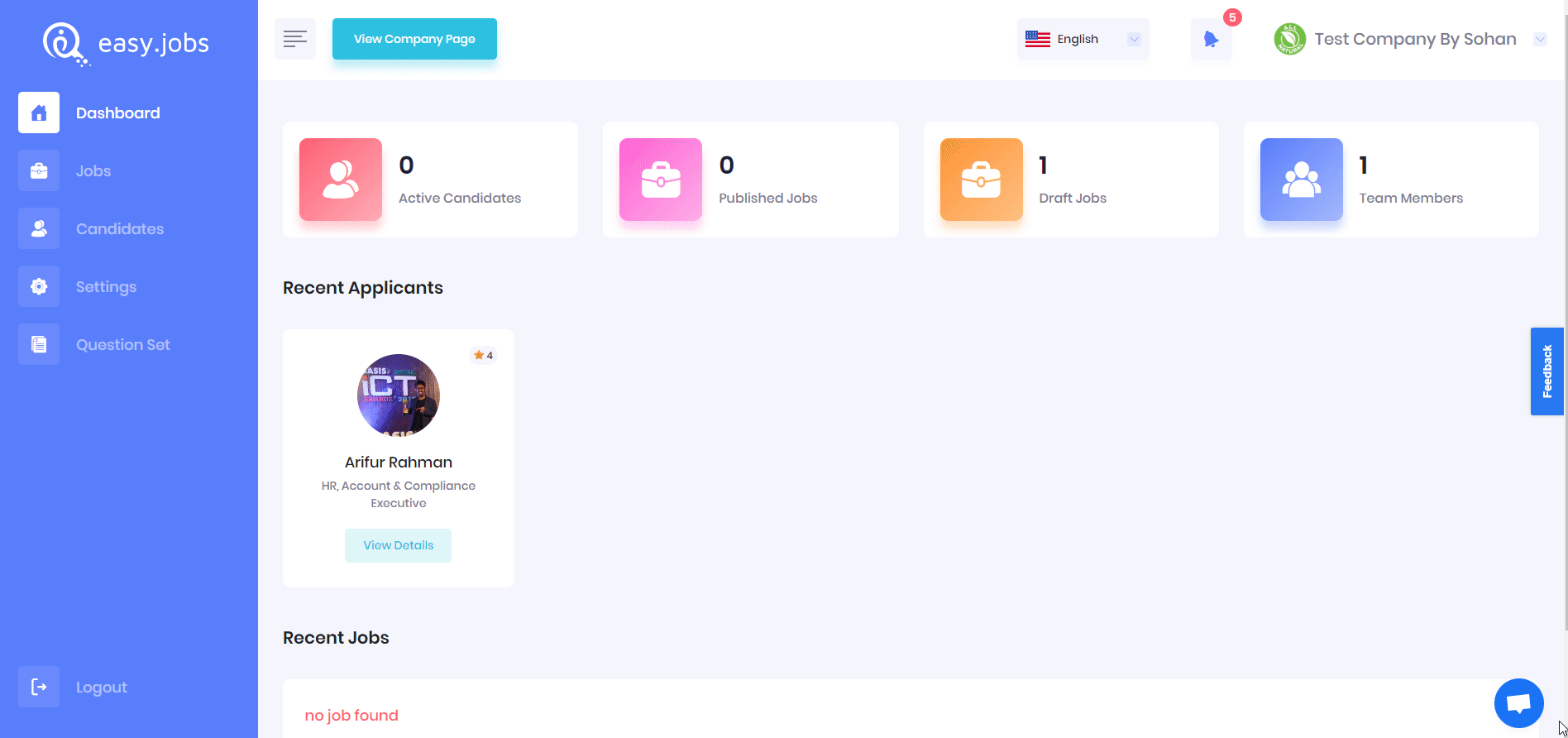 Wrapping Up
In this current situation, everything is changing every day. It requires modification to survive, so keeping this in mind, Easy.Jobs has been updating gradually and doing its best to serve the customers. If you are using Easy.Jobs and have any questions, feel free to contact us or join our Facebook Community for further assistance.