Best Applicant Tracking Systems (ATS) Software can help recruiters or hr teams on managing human resources, and recruitment, and organize the overall hiring process to get the right tales faster. This is all about streamlining the recruitment procedure with an automation solution, being hassle-free to save time, and increasing hiring team efficiency. But how to identify the best ATS software in 2022? Get all your questions answered here in this blog and choose the best applicant tracking software right away. Take a look!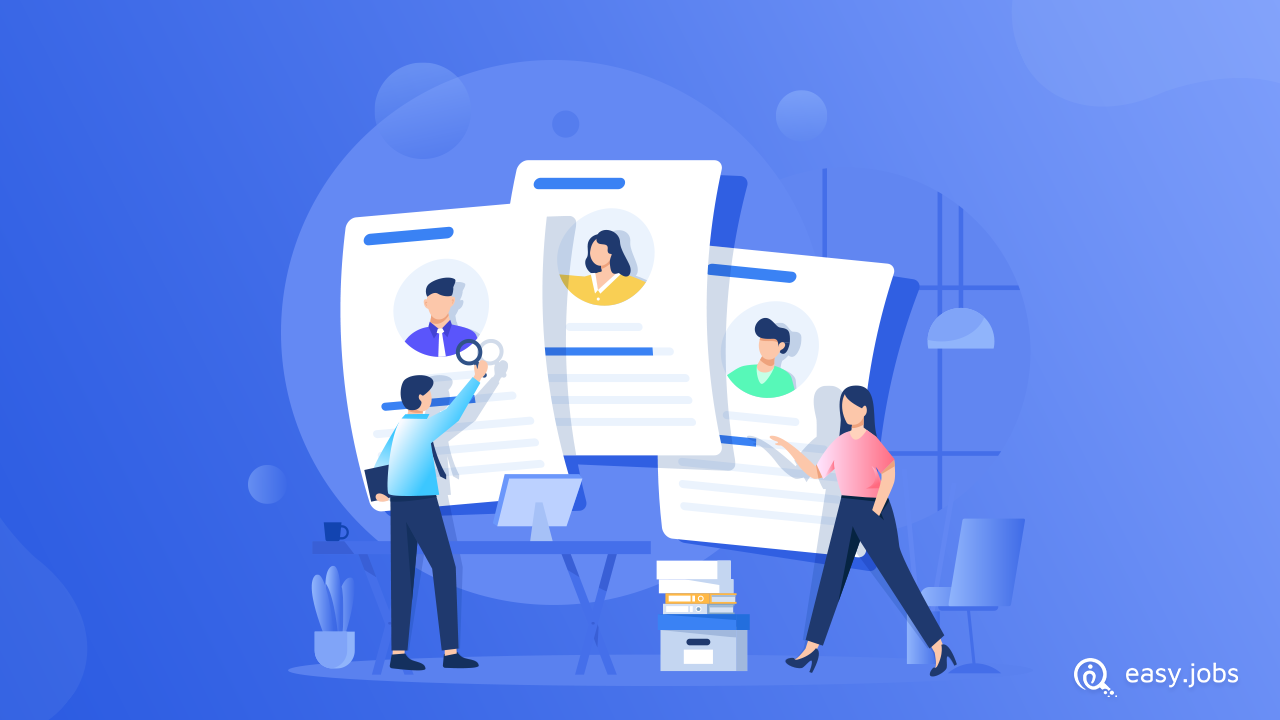 Why Do You Need ATS Software?
There are so many vital reasons applicant tracking system is getting popular nowadays. HR or hiring teams can easily sort and filter their desired candidates that are screened by these applicant tracking systems using several parameters which are being set by the recruitment team. Check some other reasons in detail below: 
👉Applicant tracking system software helps collect, sort, and organize your applicants' overall information. 
👉That means it screens all the candidates in the form of experience, and skillset which is initially set by the recruitment team. Also, help recruiters filter applicants in advance according to this parameter.
👉Not only this the best applicant tracking system software will help you track your candidates' state & provide advanced search to sort candidates with resumes anytime. 
👉It eases hiring teams' overall CV/resume collection to sort them with results and helps management to hire the right candidates faster. 
👉This is why according to a Jobscan survey "more than 90 % of Fortune 500 Companies are currently using an applicant tracking system." 
👉One of the LinkedIn surveys mentioned, "47 percent of hiring managers are not being held accountable to diversity initiatives." Getting help from an applicant tracking system can easily enhance these metrics.
👉With an applicant tracking system, hiring managers can quickly respond to candidates and help grow candidate satisfaction. Research says, "33 percent did not receive a follow-up email from the company they applied to a problem easily fixed with automated workflows in an applicant tracking system."
Key Features Of Applicant Tracking Systems To Look At: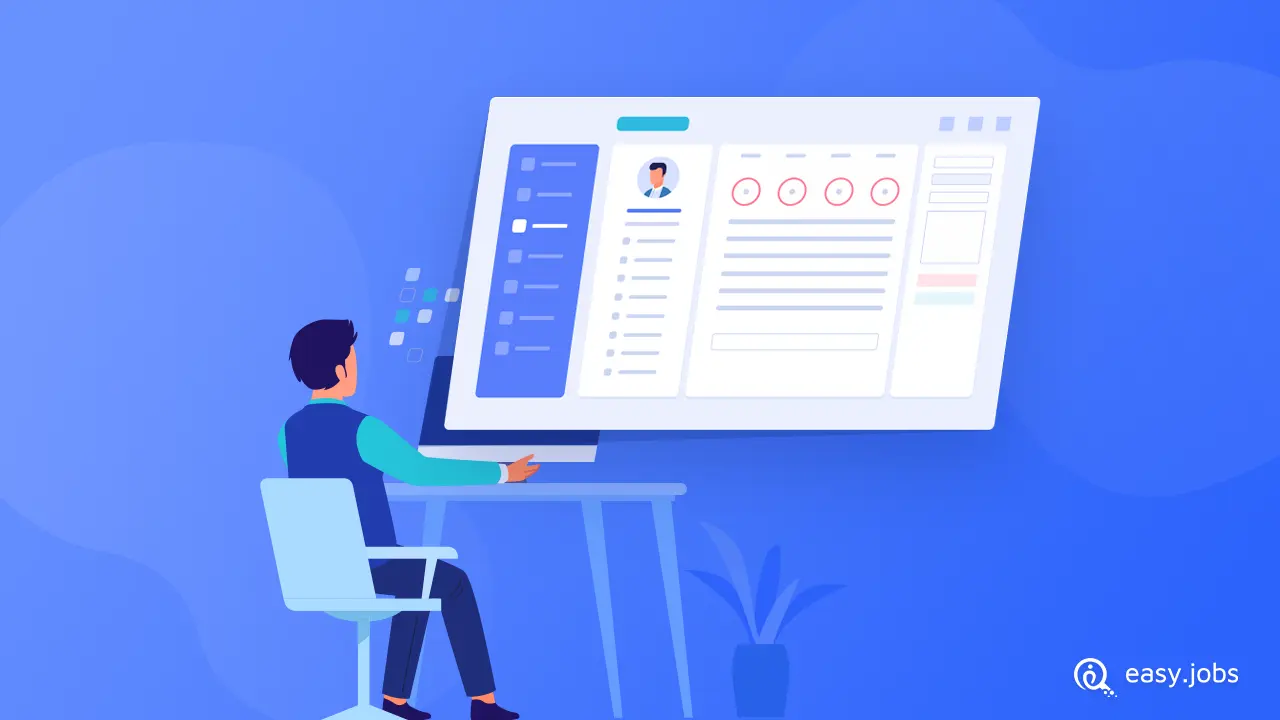 As the best applicant tracking system works completely for smoothening your entire hiring process, so you have to be up to date about what you are choosing. This has to be perfectly blended with your needs and wants. That's why in this section, you are going to know what to look at before choosing the best applicant tracking system software for 2022.  
Help Get A Career Site
Make sure your applicant tracking system supports creating a separate career site for your company where you can edit, repost or manage your job posts in advance. This is one of the essentials you have to look at. 
Screen Candidates Profile
Advanced screening system with AI-powered is right now one of the latest features that should be included in applicant tracking system software. This will help you filter & sort candidates according to their skill set. 
Provide Advanced Search Option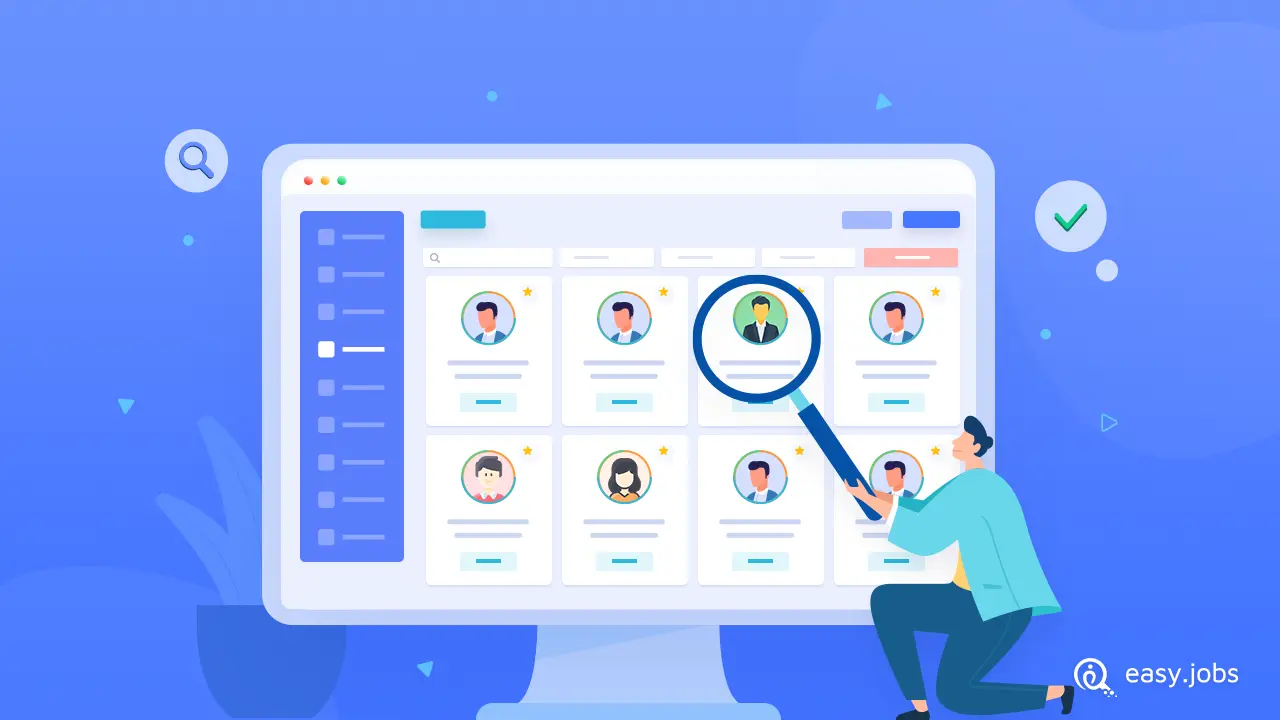 Advanced search options are one of those exclusives that help to hire managers looking for candidates with resumes, skillset scores, and more anytime. You don't have to depend much on manual work, just with related search, your applicants' results will be generated.     
Offer Interview Tools
Automatic interview scheduling, video interviewing, and the ability to record and track notes from candidate interviews are becoming increasingly popular. Major applicant tracking system software provides these options or integrations to facilitate digital interviews.
Detail Analytics & Reporting
Whatever process you may follow in hiring any candidates, any conversations, responses, and sorting data with others should be measured by advanced analytics and reporting facilities. That you can track every detail and analyze the success of hiring candidates anytime. 
Top 5 Best Applicant Tracking Systems (ATS) Software For 2022
As you have already known about the applicant tracking system and its benefits that help any organization to hire the right talent faster. This time check out all the top 5 best applicant tracking systems software for 2022 下面: 
轻松工作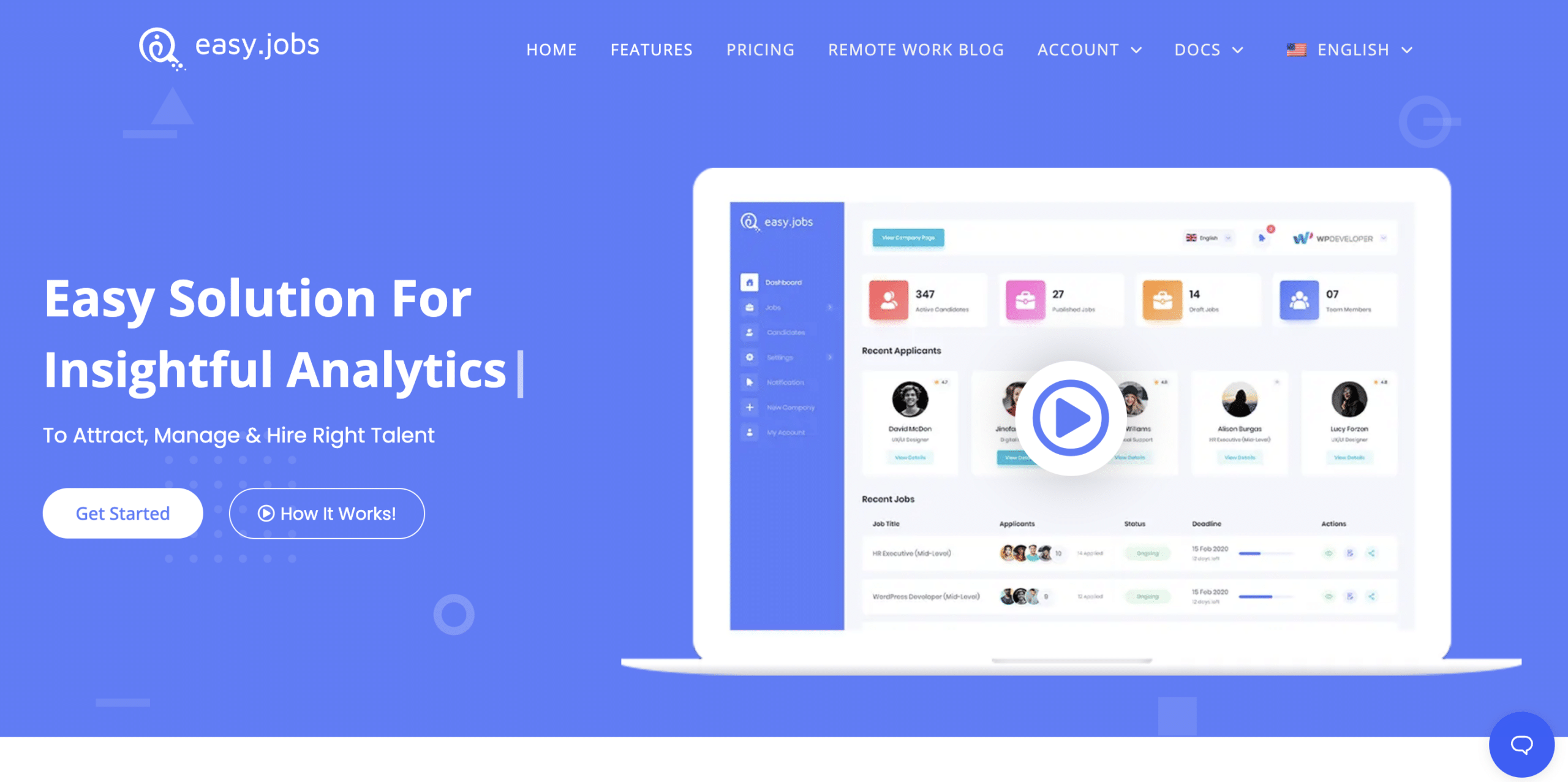 轻松工作 is the best remote hiring SAAS solution to look at for 2022 for sure. It comes with an advanced applicant tracking system with AI screening by setting up questions to test candidate skill sets, IQ, and more. You can easily use Easy.jobs sort & filter options and measure the performance of your candidates with insightful analytics. 
Besides, you can easily set up a stunning company profile, create job posts, and manage accordingly. Also, Easy.jobs integrate with in-app-messaging systems and video conferencing systems and a lot more to look at. 
Highlights Of Easy.jobs: 
Powerful AI screening system to check your candidate's skill sets and IQ.

Automatically generate candidates' scores to measure applicant performance instantly.

Sort and filter candidates with resumes anytime and take your hiring decisions. 

Integrated with an in-app messaging system & video conferencing tools like ZOOM, Google Meet, etc. 

Help you on creating a career site by using ready themes and manage entire recruitment with ease. 

Insightful analytics support that provides detailed reports on your overall job post-performance & more.  

Create and manage your hiring team who have access to make your hiring decisions faster. 

Get seamless integration with WordPress & Elementor page builder. 
ZOHO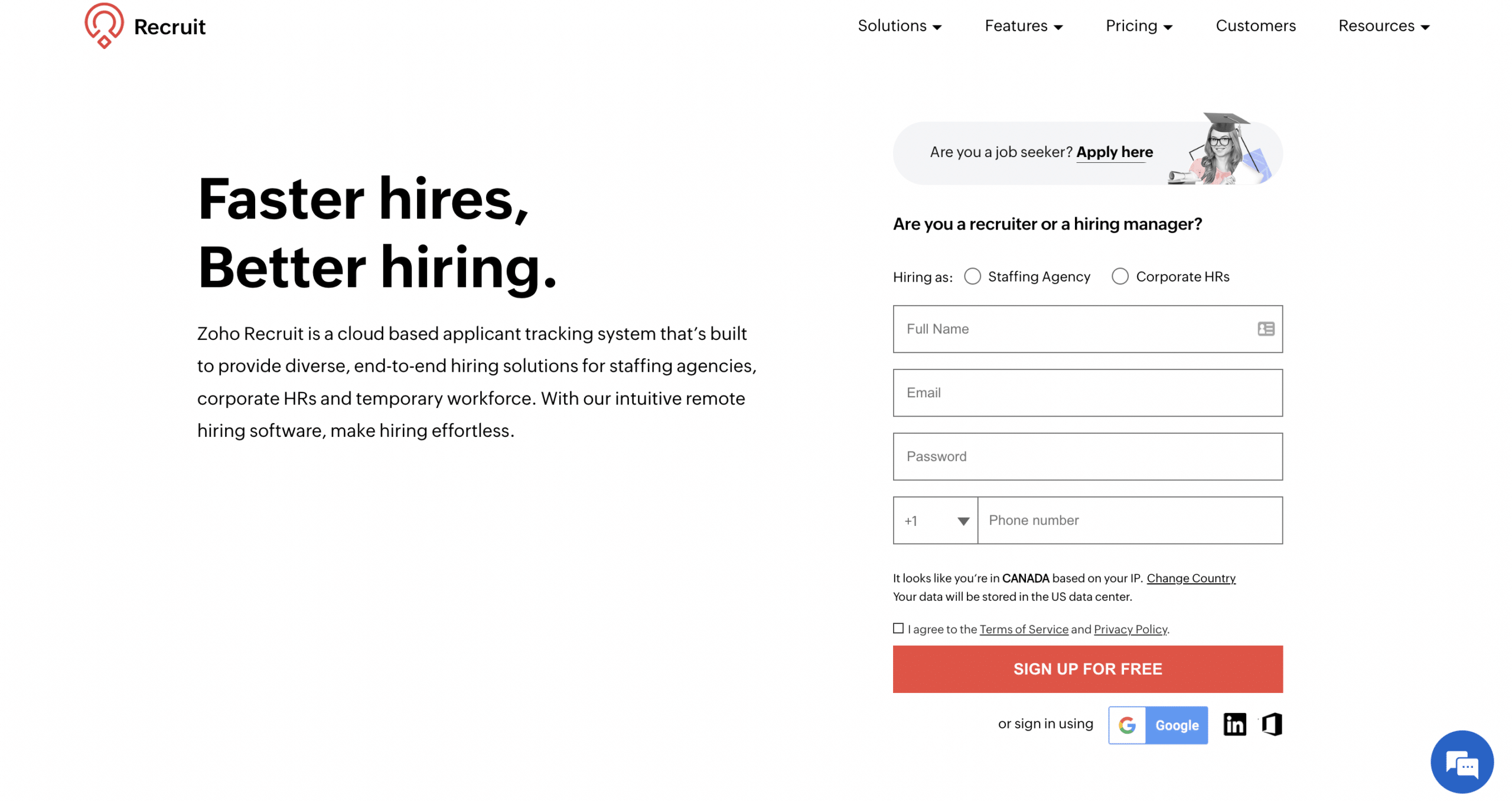 Zoho comes with a powerful online recruitment solution that comes with an advanced applicant tracking system. It helps you to easily manage and track your applicants which automates your recruitment process. Zoho comes with advanced job boards, powerful AI assistants, and more. You can have a free trial to check the features and avail its affordable premium plans anytime.     
Highlights Of ZOHO: 
User-friendly interface, flexible and easy-to-use.  

Get powerful AI assistants to automate your recruitment process. 

Offers job opening visibility through candidate sourcing features, and more. 
SmartRecruiters

SmartRecruiters is another popular applicant tracking system software to manage your recruitment process with automation. It gets a user-friendly interface to manage your entire job board in advance. You will also get smart workflows, candidate search, central messaging, and more.  It comes with a free trial and avails any of its pro plans anytime. 
Highlights Of SmartRecruiters: 
Easy-to-use interface to manage your remote recruitment in advance. 

Automation tools to make your recruitment flow effortless. 

Track and measure the performance of applicants and many more. 
Now It's Your Turn To Explore!
Hope you find this blog helpful and let us know about your experience by commenting below. Don't forget to subscribe to our blog and join our Facebook社区 to get all updates. Enjoy!