Honing your organization skills is essential for anyone who wants to boost their productivity. After all, when you are able to easily declutter your files, you can also effortlessly declutter your mind and focus your efforts on the most urgent tasks. Today, we're going to share the ten most essential organizational skills you should have and how to improve them.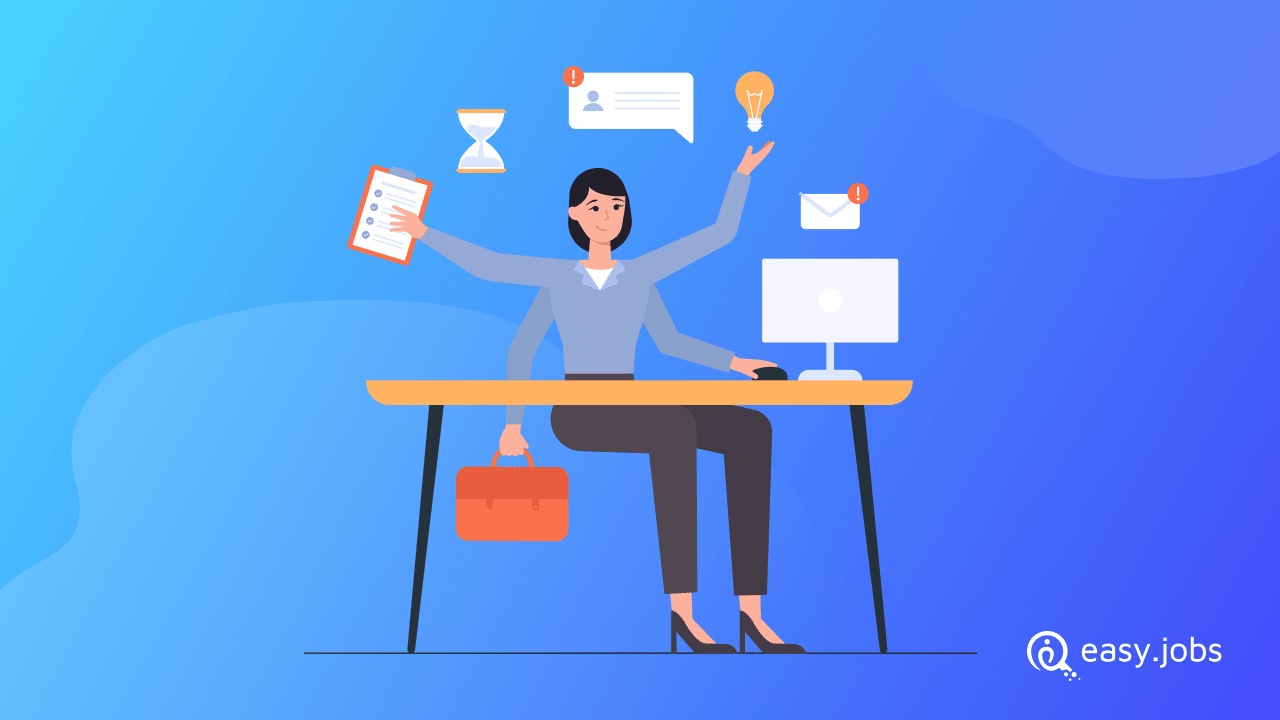 Types Of Organizational Skills You Need To Advance In Your Career
When we think of organizational skills, some basic skill sets come to mind. These include communication, time management, delegation, etc.
But more often than not, people tend to overlook the fact that there are different types of organizational skills, and each of these skills can help you become a more productive and efficient version of yourself. These include physical organizational skills, and reasoning based organizational skills.
Interestingly, there is a strong link between physical and reasoning organizational skills. Those who are able to keep an organized and neat workspace tend to also be able to focus and organize their thought process with more efficiency as well. Hence, if you want to improve your organizational skills and become a more adept leader, your physical workstation can be a good place to start.
Essential Physical Organizational Skills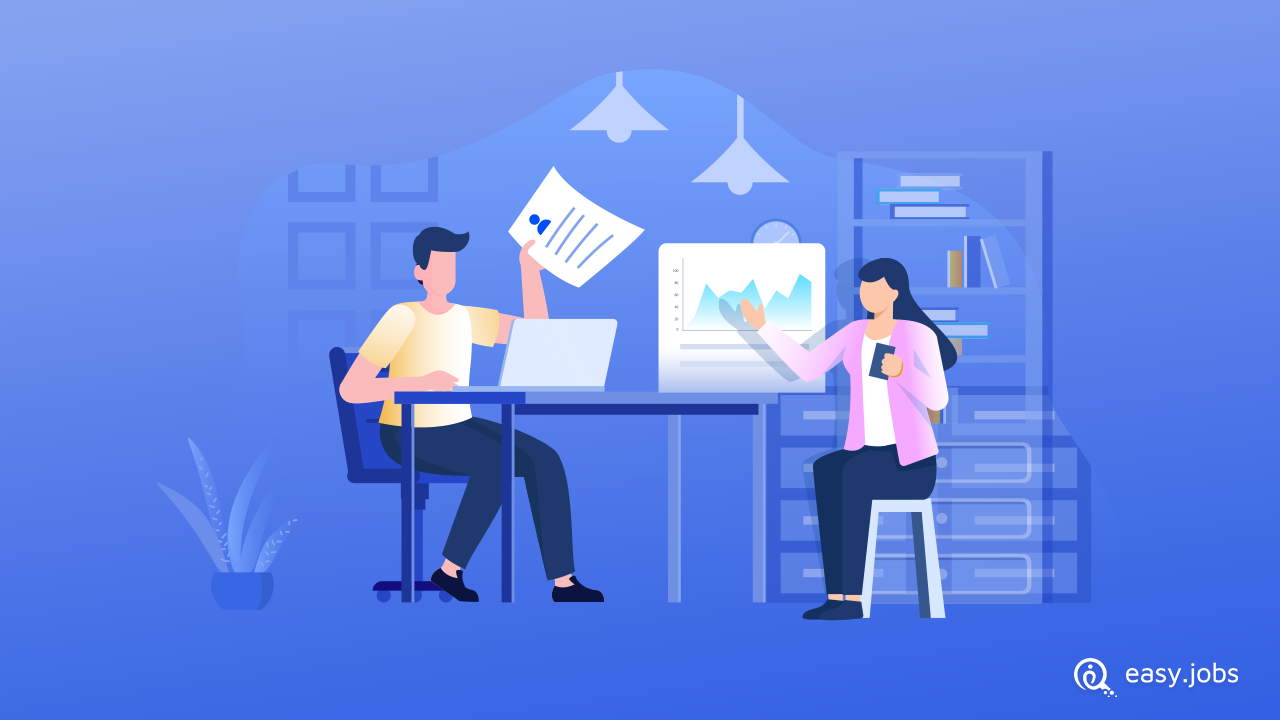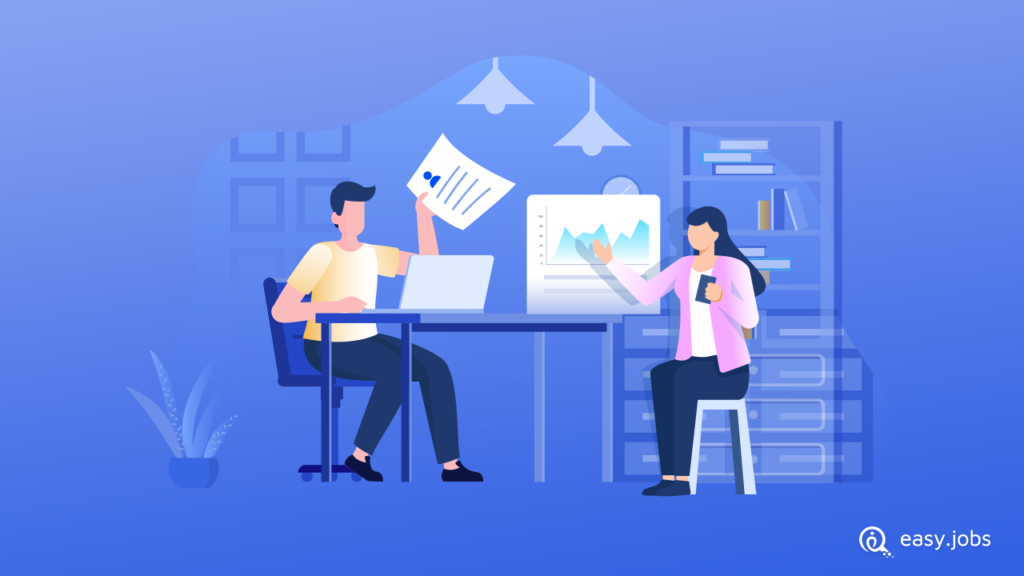 Here are the most common and essential physical organizational skills. Improving these organizational skills can help you to work faster and more accurately as you will have all of your necessary documents easily available on hand. Moreover, it will also be easier for you to prepare quickly during any crisis situation as well.
Records Keeping
Having proper records of your tasks, interactions and communications is a skill that should never be underestimated. Especially, when you are working in a large team with cross-functional responsibilities, record keeping is an essential organizational skill that can help you easily remember and keep track of all your work processes, upcoming events, deadlines and much more effortlessly.
File Management
Just as having proper track of all your records is important, you should also have a proper systematic way to manage and organize your work files. These include both physical files and electronic or digital files as well.
Having a proper system for file management will help you quickly access important documents even during urgent matters, and save you time spent on searching for relevant information as well. It will also help improve team collaboration and communication, as you can easily share the resources to those who need them.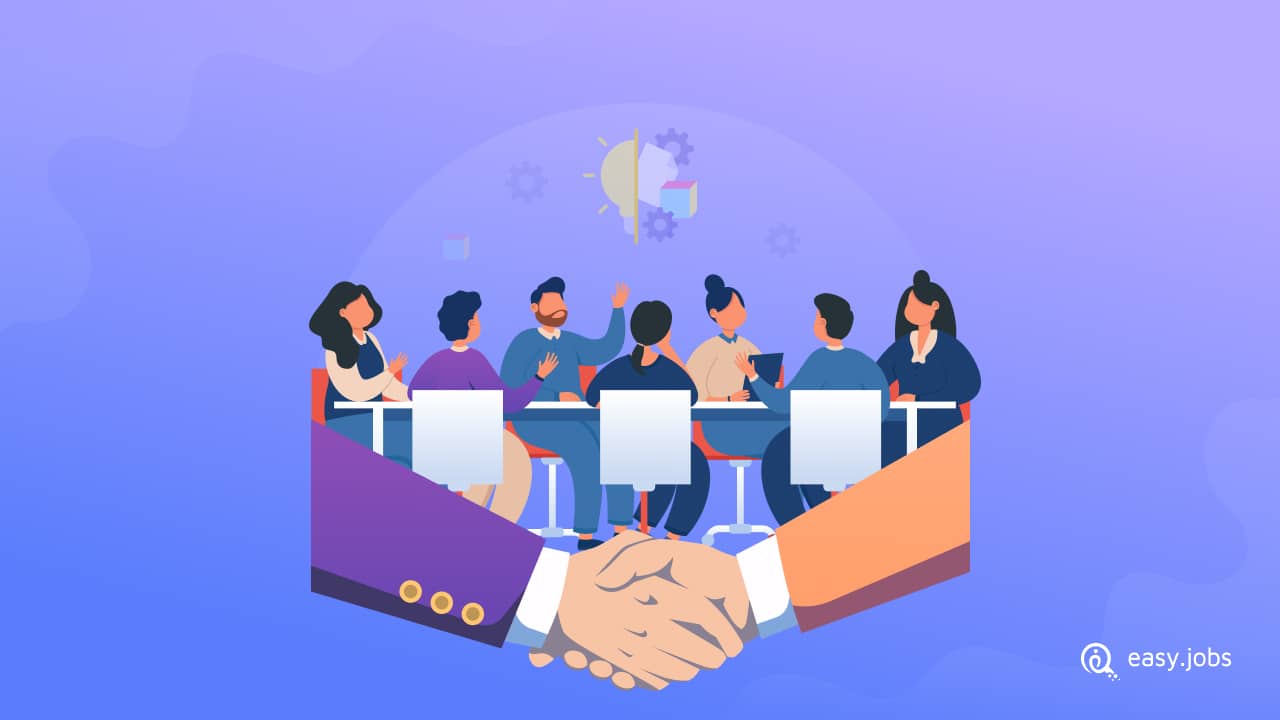 Decluttering
There are times when your work responsibilities can get overwhelming. In those situations, being able to clear up unnecessary files or documents and making space only for those that are needed can help you have a clear focus. This is called decluttering. 
Improving your physical decluttering skills can help you learn how to declutter your mind as well. Every day, we are weighed down with a million thoughts, anxieties and worries. Being able to declutter our mind and focusing only on what needs immediate attention can help you improve your reasoning based organization skills, which we will dive into later in this blog. 
Critical & Reasoning Organizational Skills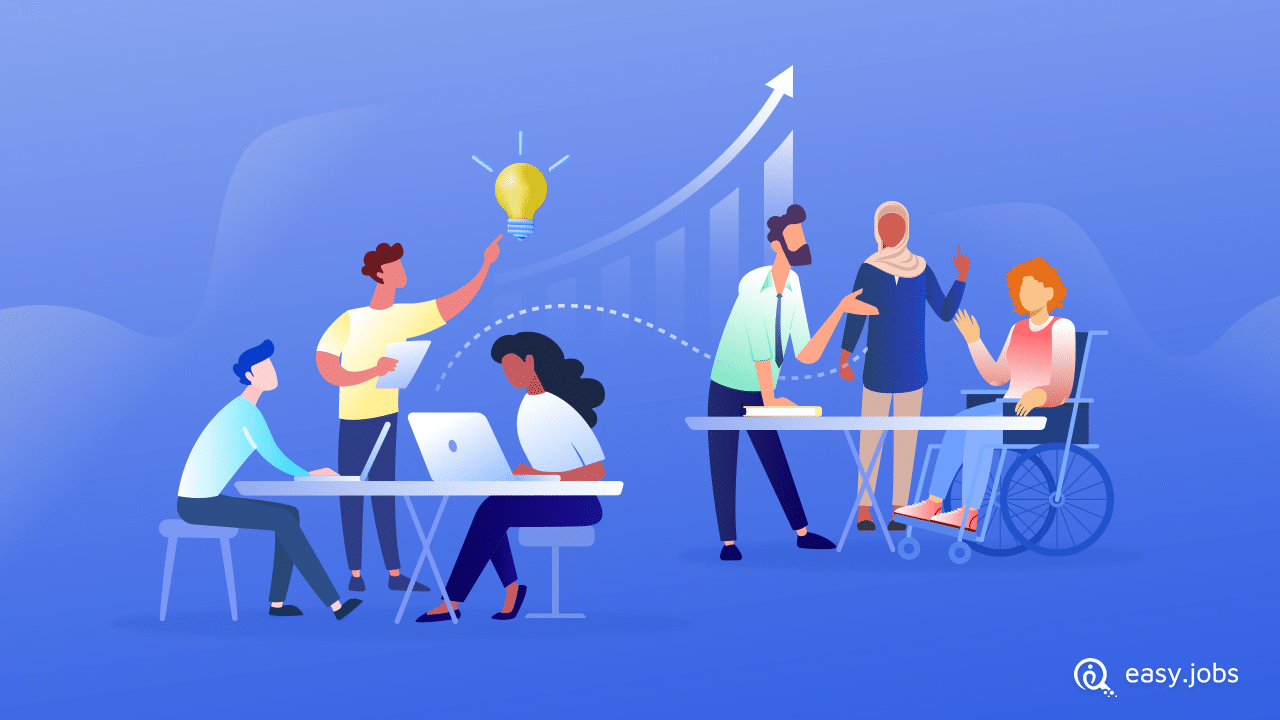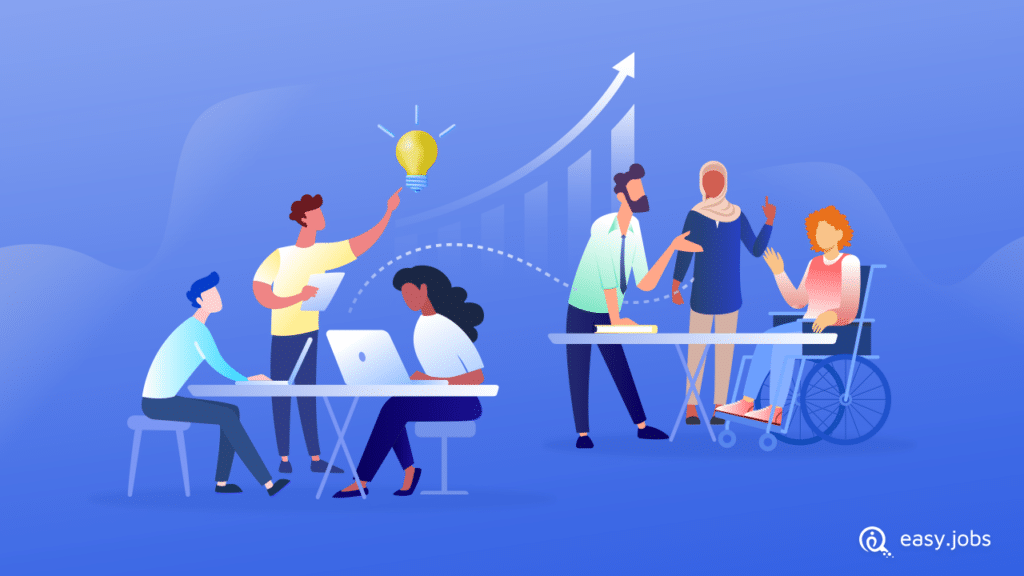 While physical organizational skills focus on your ability to organize your documents, files and physical office-related items, critical and reasoning organizational skills help you to keep your thought process clear when working on multiple projects under a tight deadline. Below are some of the most important critical and reasoning organizational skills that you need to improve to boost your productivity.
Analytical Thinking
One of the first and most important organizational skills that every employee and anyone in a leadership position should possess is analytical thinking. This skill involves the ability to process and transform information or data, and use them to make rational, logical decisions.
In order to solve any problem, you need to have the ability to think outside the box. That's where analytical reasoning comes into play. If you are skilled at organizing your thought process, you will be able to solve issues in the workplace and approach your tasks in a systematic manner as well.
💡 How To Improve Analytical Thinking Skills?
Read more to improve your comprehension skills
Hone your mathematical skills to improve problem solving
Play fun, brain games like Sudoku or crossword puzzles
Observation Skills
It's only human to make mistakes, but if you want to boost efficiency and productivity, we must be able to complete our tasks with as few errors as possible. For that, being able to spot the details is an essential skill.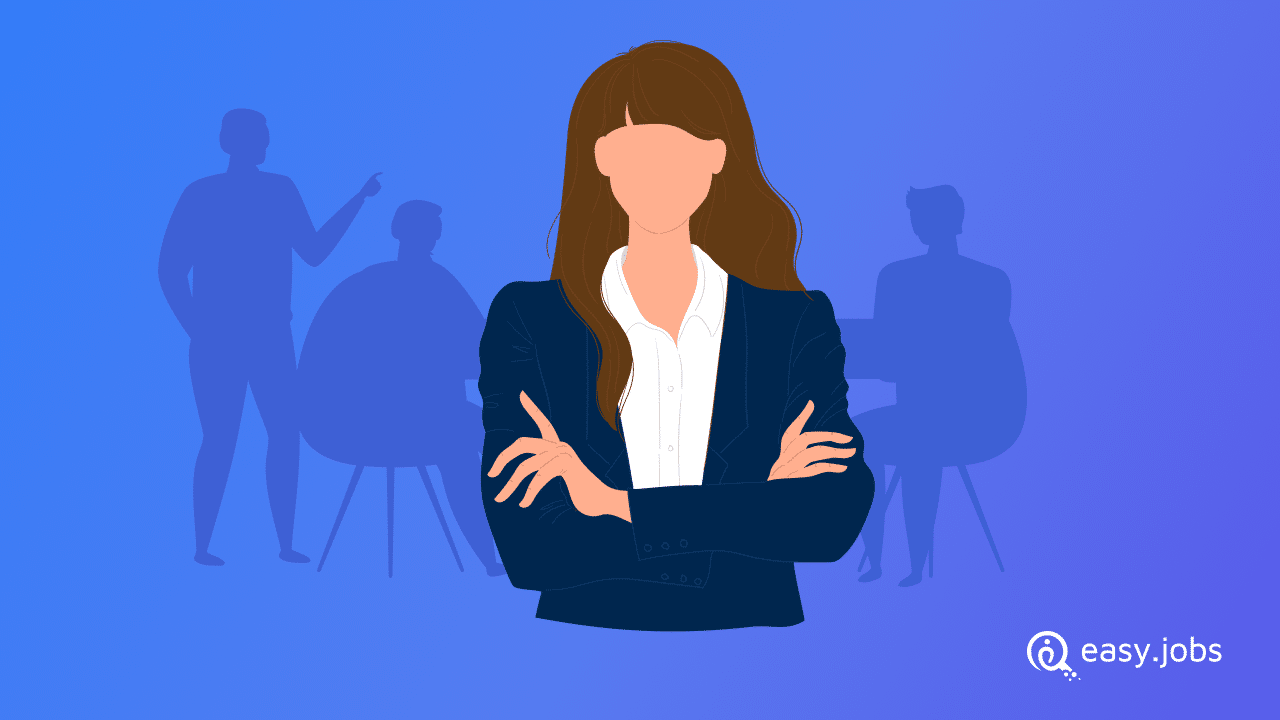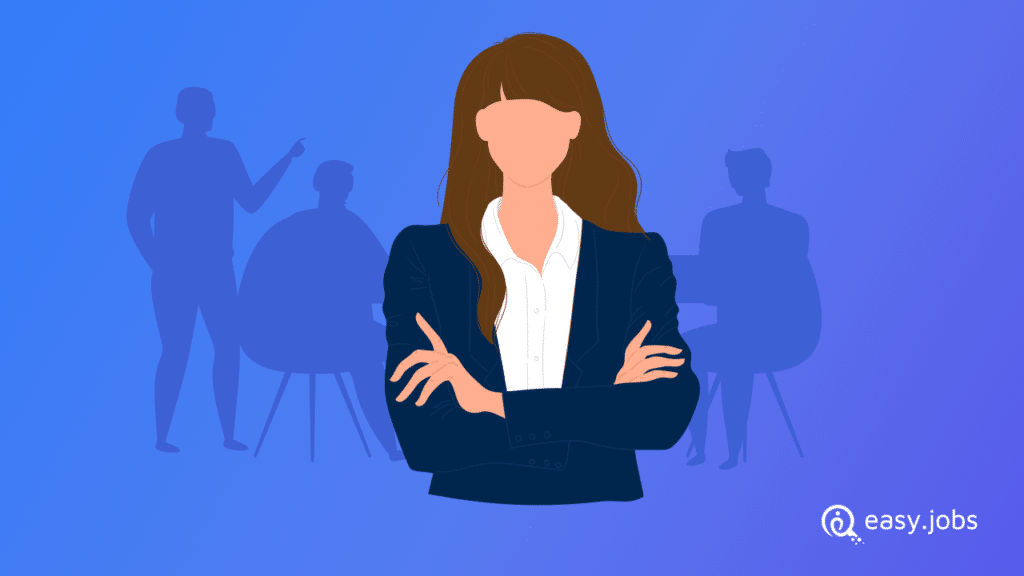 When you are able to identify even the tiniest details, you will be able to complete a job well on your first try and save yourself extra time in rectifying the mistakes. This will also help you to focus on your other responsibilities and save your time and energy for other duties.
💡 How To Improve Observation Skills?
Practice your powers of recollection by taking notes
Mindfully monitor the environment around you
Practice meditation to learn how to stay in the present
Data Analysis
Data analysis is a skill that is somewhat similar to analytical thinking, in the sense that both require you to have excellent logical reasoning abilities. For data analysis however, you need to have the cognitive abilities to process large volumes of data and translate them in a way that is understandable to other stakeholders as well. 
The key difference between analytical thinking and data analysis is in their approach. When it comes to analytical thinking, the individual looks at the information available at hand to make key decisions that are supported by logic and reason. When it comes to data analysis, an individual looks at the past trends to forecast the future.
💡 How To Improve Data Analysis Skills?
Practice engaging with data by using mock datasets
Invest in taking data analytics or statistics courses
Stay on top of new trends and practice analytical skills
Forecasting
Forecasting skill is also a very critical organizational skill. One might even say that it is an extension of data analysis skills. As we mentioned earlier, data analysis requires you to look at past data and trends to make critical decisions about the future. That latter part is known as forecasting, and having the ability to make accurate predictions is a skill that every leader or anyone in a managerial position should possess.
Decision Making Skills
Decision making is another critical organizational skill that every employee, but especially those in managerial positions, must possess. Being able to make the correct decisions even in moments of crisis and uncertainty is the mark of a true leader.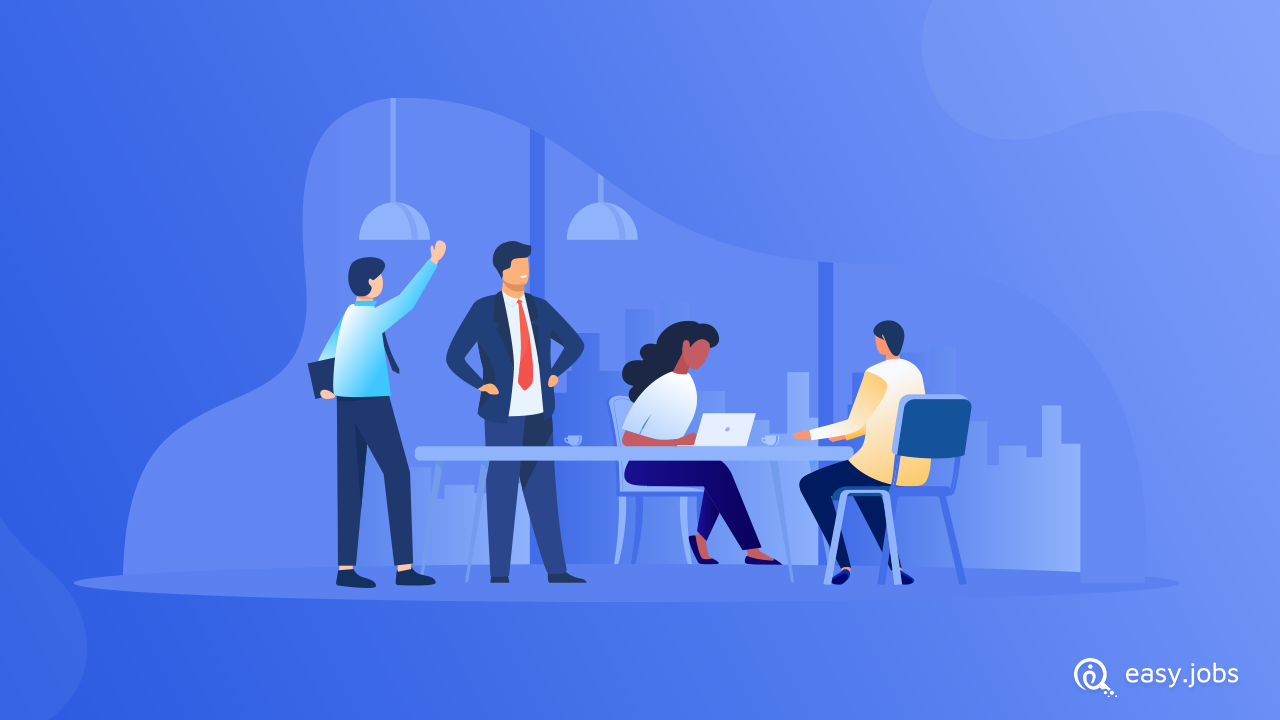 Being able to make the right decisions quickly can also help employees to manage their work efficiently and effectively, without wasting time or resources.
💡 How To Improve Decision Making Skills?
Practice communicating clearly so you have all the information
Use past experience as a guide or roadmap for making decisions
Think with logic and reason instead of making decisions emotionally
Strategic planning
Strategic planning doesn't just involve planning for your organizational goals; rather, this organizational skill extends to your every day tasks as well.
When you come into work, you need to have a "can do" attitude and a game-plan to make the most out of your day. An essential part of this involves strategically planning how you want to use your time and resources for completing your daily tasks. 
To do this, you can use a checklist, detailed calendars, and focus timers so you are able to make the best use of your time. Planning your work day first thing in the morning is a good approach, and scheduling complex tasks days or weeks ahead can help you out even more.
💡 How To Improve Strategic Planning Skills?
Develop a process or routine that boosts your productivity
Consider your goal and plan small steps to achieve them
Set a timeframe to achieve your goals
Other Important Organizational Skills Every Leader Must Have
When it comes to becoming a more productive and flexible individual who can adapt to any changes, there are tons of other important organizational skills that every leader must possess.
Time Management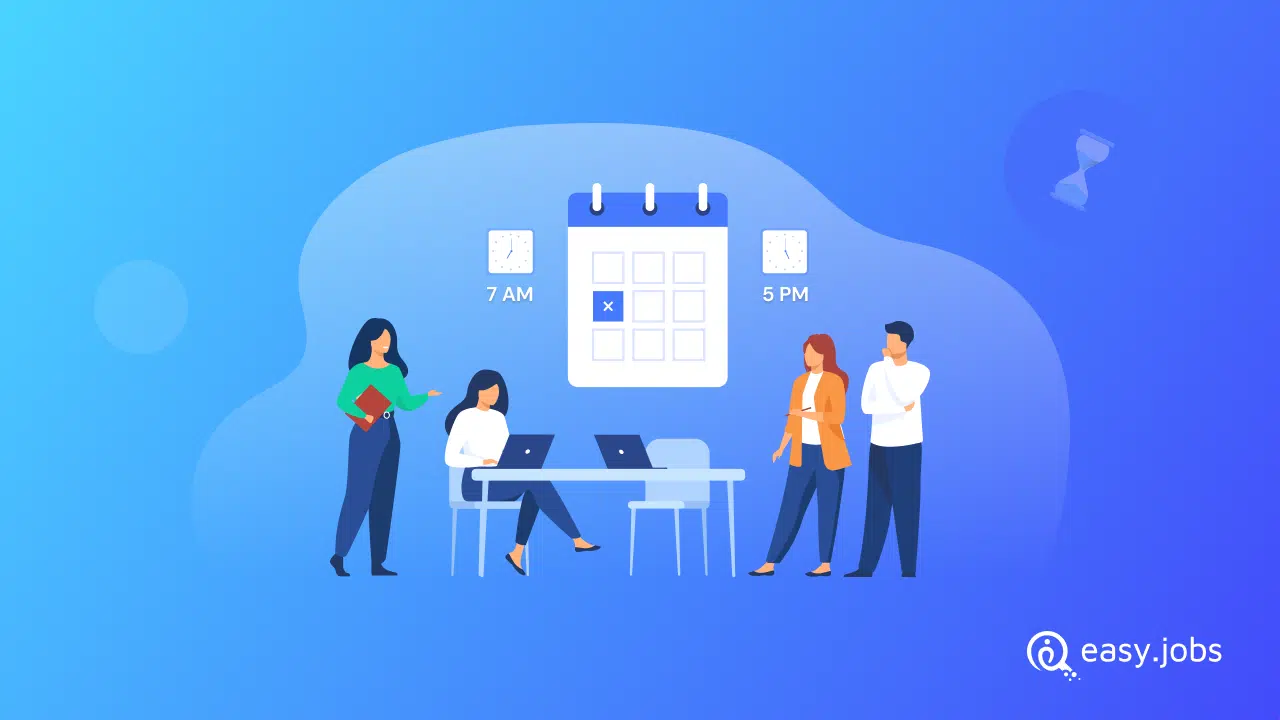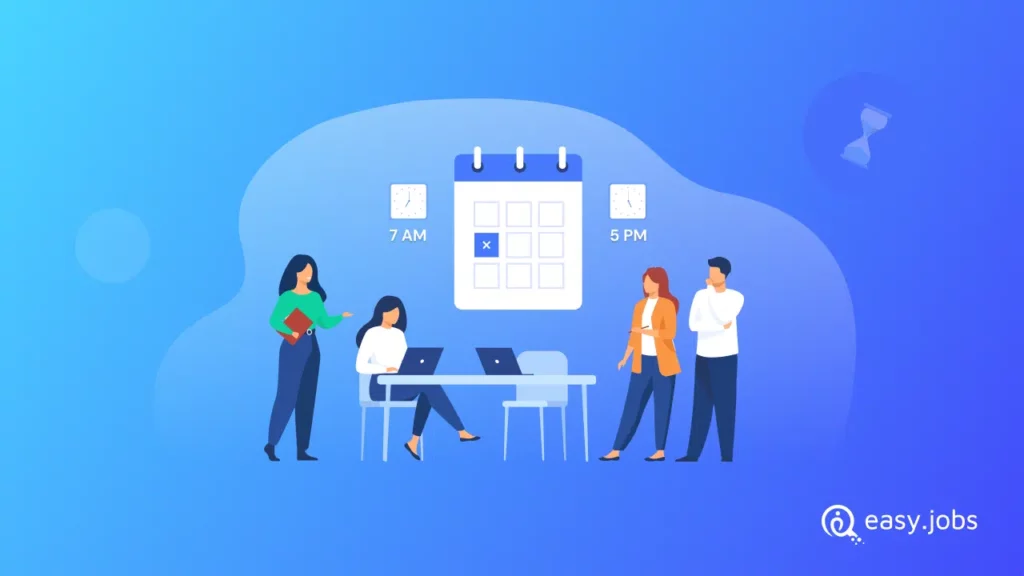 Being able to manage your time even in high pressure environments is an essential organizational skill for anyone in a leadership role. Time management doesn't just involve finishing your tasks on time, but also being able to have a work-life balance. Being able to manage your time is important because it helps you to stay calm in a fast-paced environment and is a fundamental element of workplace organization.
💡 How To Improve Time Management Skills?
Prioritize your daily tasks first thing in the morning 
Avoid multitasking; instead, allocate your work hours for each task
Use a focus timer to keep yourself working within the set timeframe
Goal Setting
Organized leaders are individuals who are able to set achievable, realistic goals for team members. Organized employees are individuals who are able to achieve goals within the given deadline. Moreover, the ability to set realistic goals directly depends on your ability to prioritize your tasks. Therefore, perfecting the art of goal-setting is an organizational skill you should not ignore.
💡 How To Improve Goal Setting Skills?
Determine which goals are most urgent and beneficial
Examine the resources available at hand for meeting the goals
Set realistic timelines for achieving the goals and delegate accordingly.
Delegation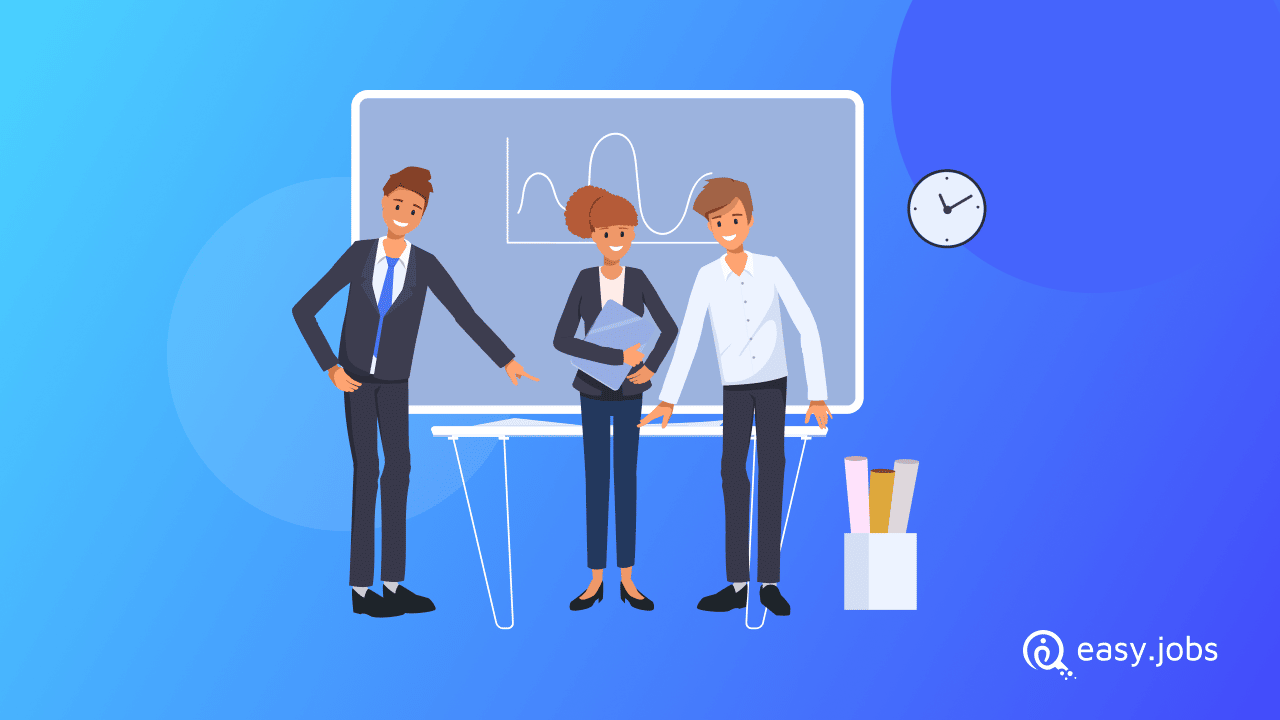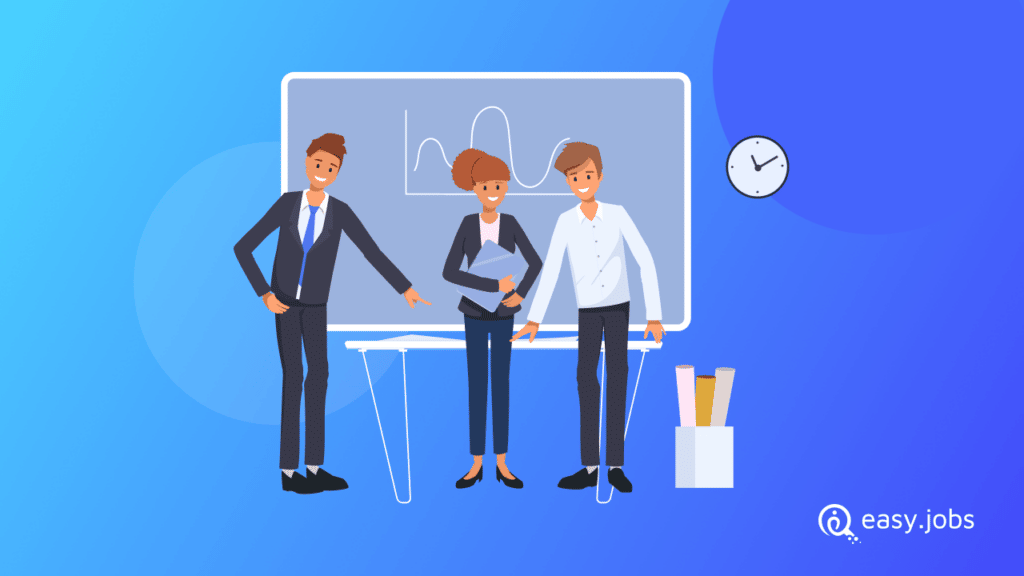 In your professional career you may find yourself wearing many different hats, but no team is a one-man army. Therefore you should not be micromanaging your team and taking on more responsibility than you can handle. Instead, you should know your constraints and smartly delegate tasks to every member on your team. Delegation is an essential organizational skill that will not only help you boost your team's productivity but also help you to achieve your goals and meet deadlines on time.
Self-motivation
An important aspect of organization skills is the ability to take initiative. As a leader, you must be well-aware of the tasks you need to complete and work on them without supervision or assistance. You need to be self-motivated, and If you can earn a reputation for being organized and self-sufficient in your workplace, you will likely be given even more opportunities to use your skills and develop professionally.
Bonus: Top Digital Skills That Will Make You Instantly Employable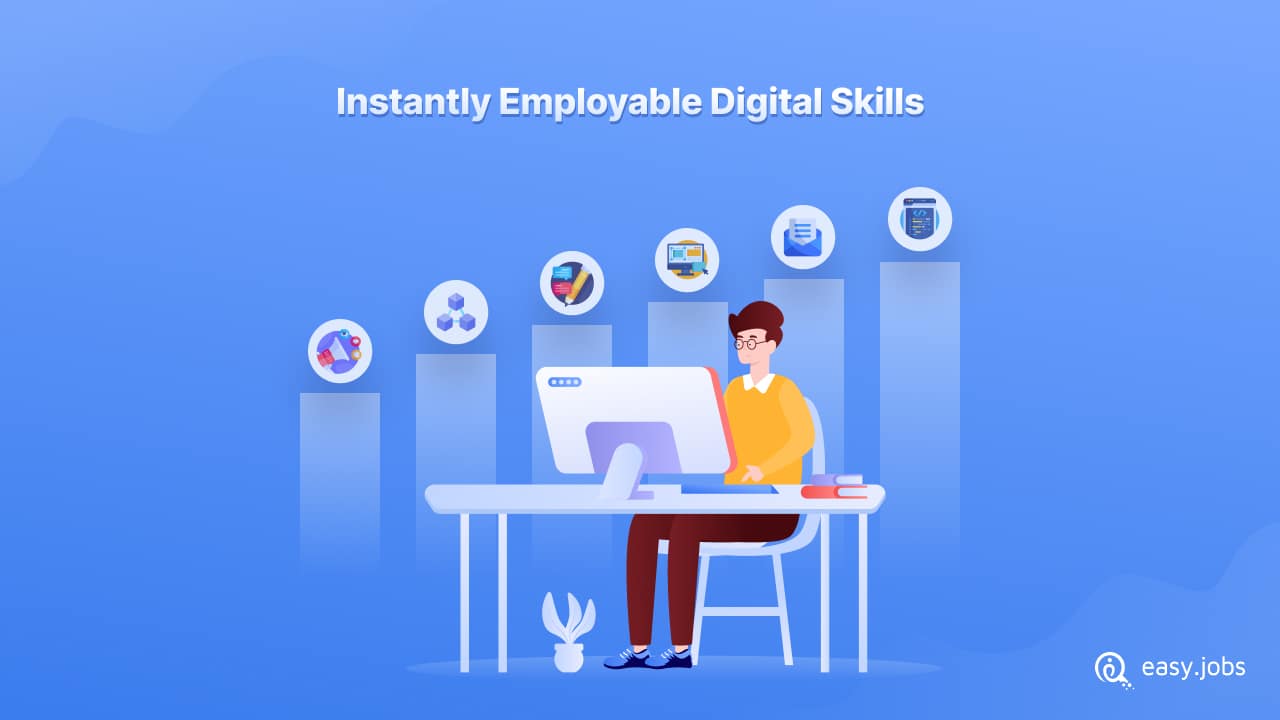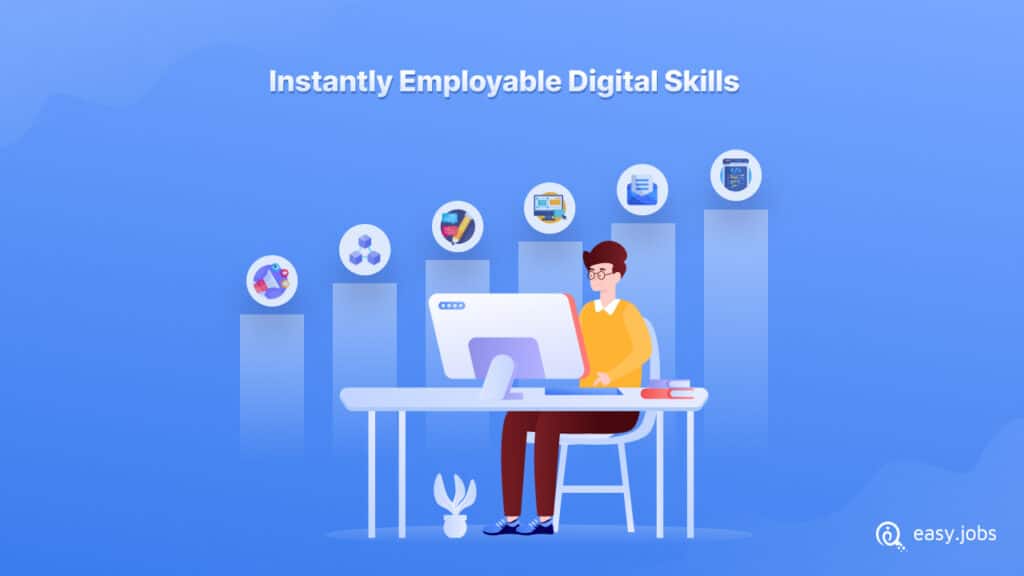 While organizational skills are essential for boosting your productivity and gaining a reputation for being a valuable, reliable asset, there are some very important digital skills you should hone to boost your chances of landing that dream job. Check out these top digital skills here.
Enjoyed this post? Make sure to subscribe to our blog for more tips and tricks, or join our friendly Facebook community.