Getting a perfect job is not a piece of cake. To get successful in acquiring a job that gives you satisfaction, you need some highly effective job hunting strategies while looking for a new job. In this article, you will get 7 strategies for a successful job search along with bonus tips for each technique.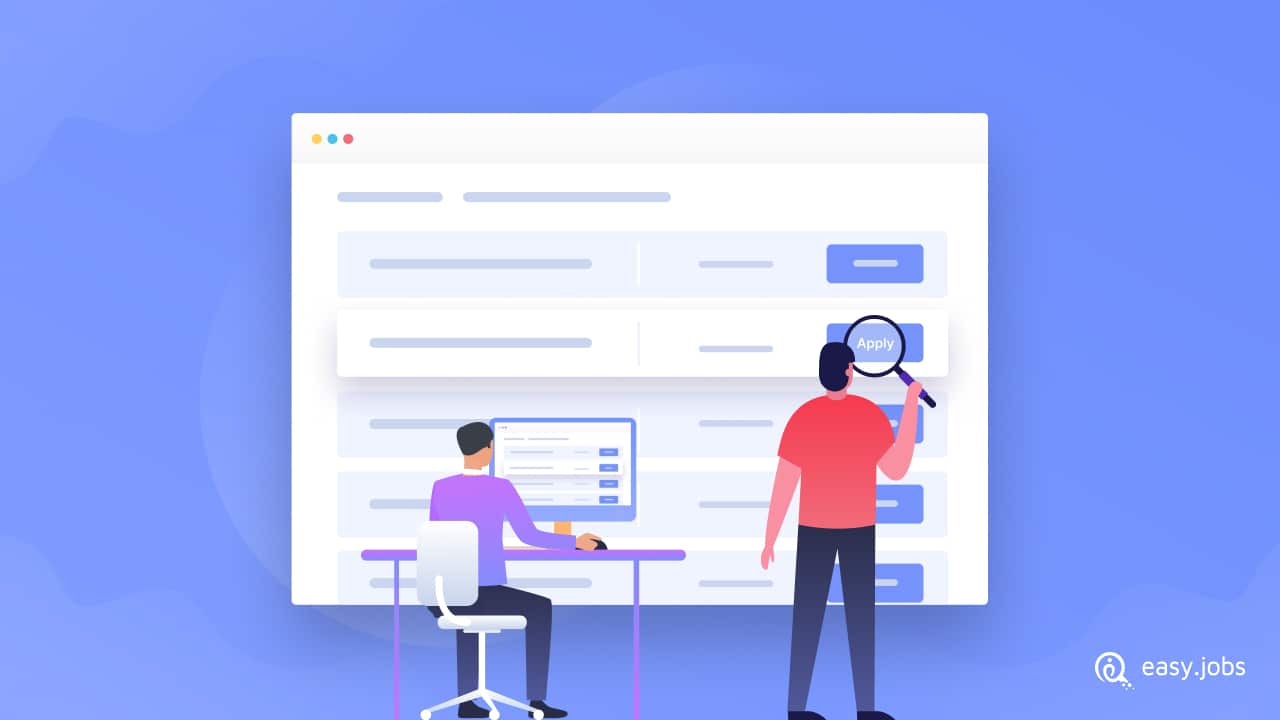 Importance Of Having Job Hunting Strategies
Nowadays, the job market is huge as well as the number of job hunters. Here starts the big challenge. In this massive competition, being strategic is a must. Following good job search strategies can help you to get a job quickly. Also, it reduces your job finding struggle and increases the progress rate in your career. 
Looking for a new job takes lots of time. And utilizing the 'time' efficiently is the most important thing in the moment of job hunting. That's why you need to create some strategy that helps you to get better opportunities faster than others. This is the first technique to stay one step ahead of your thousands of competitors. 
Top 7 Highly Effective Job Hunting Strategies For 2022
Everyone has different ways to look for jobs. Here, you can find the top highly effective job hunting strategies and tips to get a better job quickly. Hope these job searching techniques will help you to reach your dream job fast. Let's have a look below.
1. Search For The Right Jobs
When you need to look for a new job, your first step starts with the job search. But, you should not randomly look for any job. You should be very selective with your search. First, know yourself and ask yourself what you want. Find out your skills and according to your skills, target the right careers.

Now it's time to research companies. Make a list of corporations you want to work for, keeping their employer branding in mind. Go to their websites and look for the vacancies. Good companies post their vacant positions on their website. It is a great way to directly reach them. You will feel confident as well when you know everything about a company.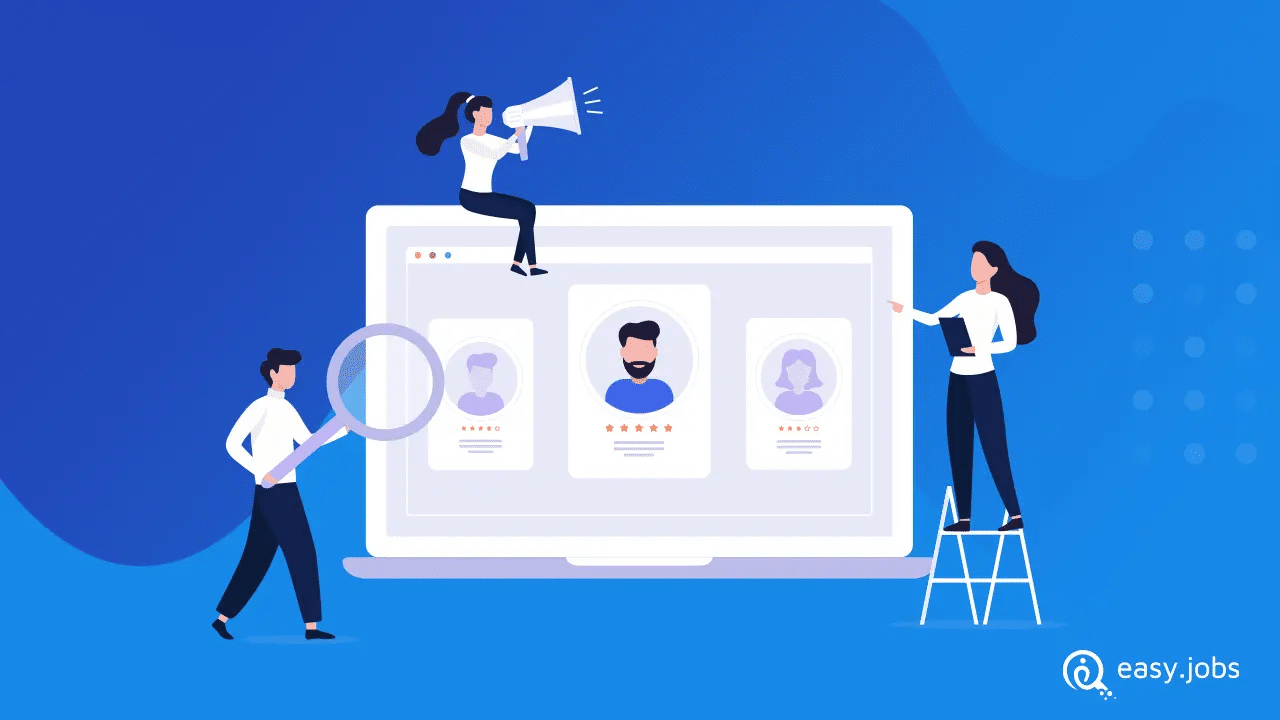 Also, company profile research is very important for your career. Because the company where you will work will be the key to your moral satisfaction. So you have to be very careful while choosing a dream company for yourself. Also, it is very essential to apply to jobs you are under-qualified for. It increases the chance to get hired.
Tips:
👉 Identify your skills and learn job keywords for accurate job search.
👉 Take internship opportunity to get entered high-ranking companies.
👉 Don't miss any chance of volunteering for your targeted field.
2. Build Your Network And Connections
Creating professional networks and connections is one of the top strategies for job search. It opens new career opportunities. These connections can help you to reach your targeted jobs. You never know which connection may be able to help you with your job hunt or put you in contact with someone who can.
People from your professional network can also advise you on better career opportunities and that can make you become a more qualified candidate. Also, they can connect you with their well-known recruiters and recommend you to any vacant positions. 
Tips:
👉 Try to be connected with everyone you know.
👉 Get connected with professional elders on social media.
👉 Keep increasing the network and connections regularly.
3. Customize Your Resume And Cover Letter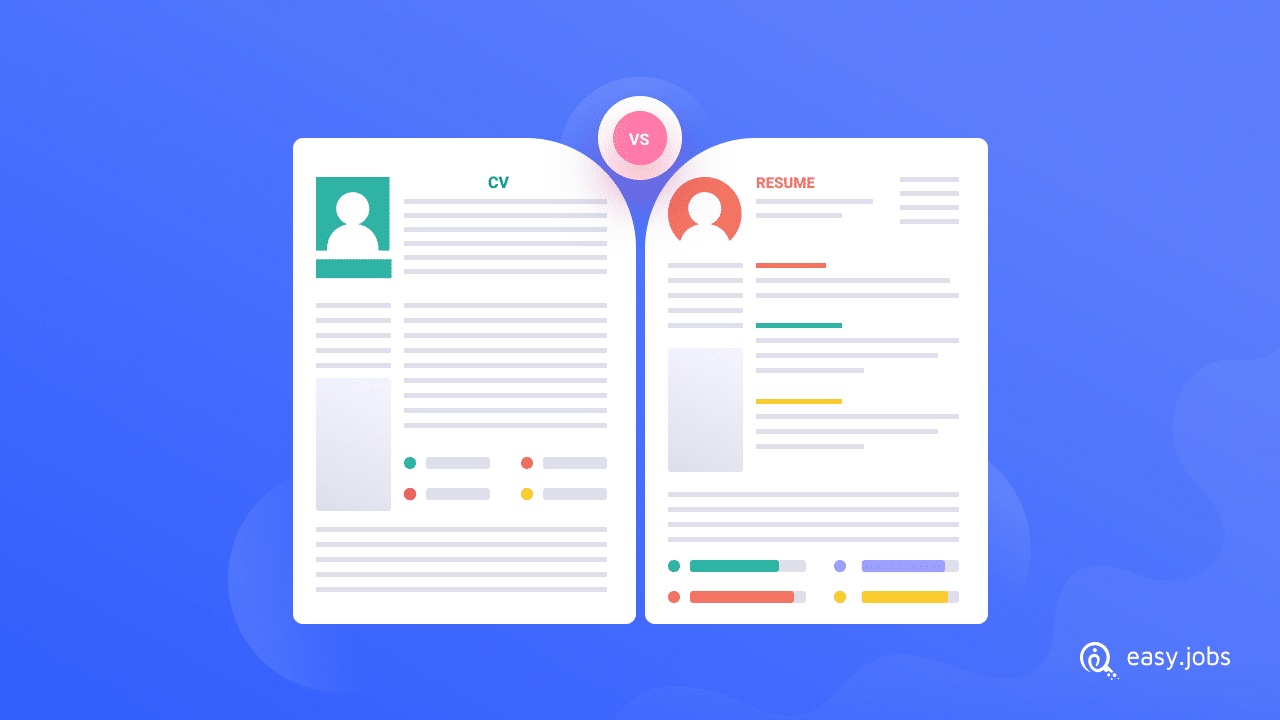 A resume is the main formal document that provides a summary of your educational qualification, skills, and employment history. It shows all your experiences at a glance to the recruiter. So, it should be very perfect that can reflect your professional knowledge.
Make sure your resume is polished enough. There shouldn't be any unnecessary spelling errors. Also, be careful of poor grammar. Because these mistakes can reject your resume at the first peek. Keep proofreading this small document to make your position into your choice of workplace.
Tips:
👉 Keep your resume simple and straight to the point.
👉 Carefully proofread the resume to avoid silly mistakes.
👉 Revamp your resume regularly to keep it updated. 
4. Optimize Your LinkedIn Profile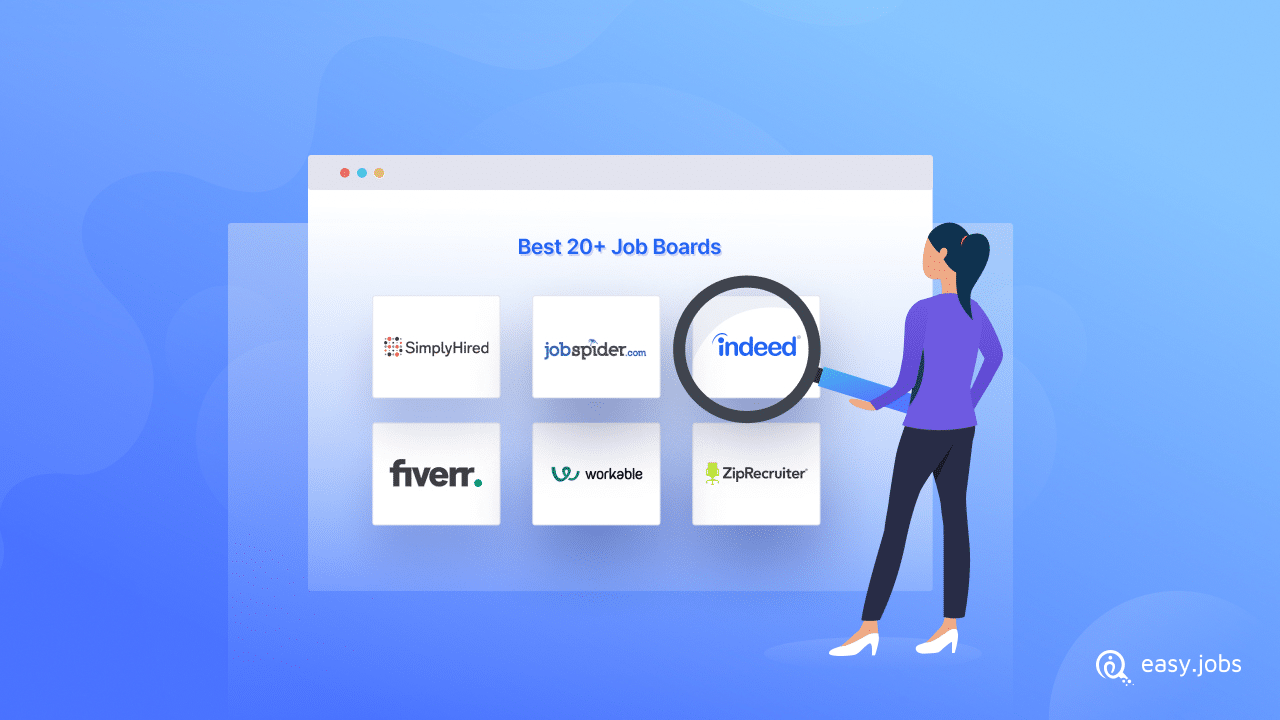 Nowadays, social networking sites are very popular and useful platforms for job hunting. LinkedIn is one of them. Many reputed companies are using this social platform to showcase their vacancies. LinkedIn has a huge job market that you have to discover for your benefit. 
So, take the privilege and create your own portfolio on your LinkedIn account. Include all your professional information besides your bio. Once you have updated your LinkedIn profile with all current data, start making connections. Expand your LinkedIn network and line up your references for a successful job search.
Tips:
👉 Be mindful of your online presence while creating your LinkedIn profile.
👉 Your profile needs to showcase all of your stories to tell people about you.
👉 Create relevant connections and expand networks as much as you can.
5. Use The Right Job Boards
Job boards are very efficient for online job searching. You can find a collection of preferable job vacancies in one place. You can use keywords to search for your desired job title. Usually, job boards let you create your resume and cover letter on their portal. You can utilize the opportunity as well. 
Tips:
👉 Regularly update your resume and cover letter on job boards.
👉 Keep searching for relevant vacancies for more opportunities.
👉 Track the jobs you apply for to keep yourself updated. 
6. Attend Industry Events And Job Fairs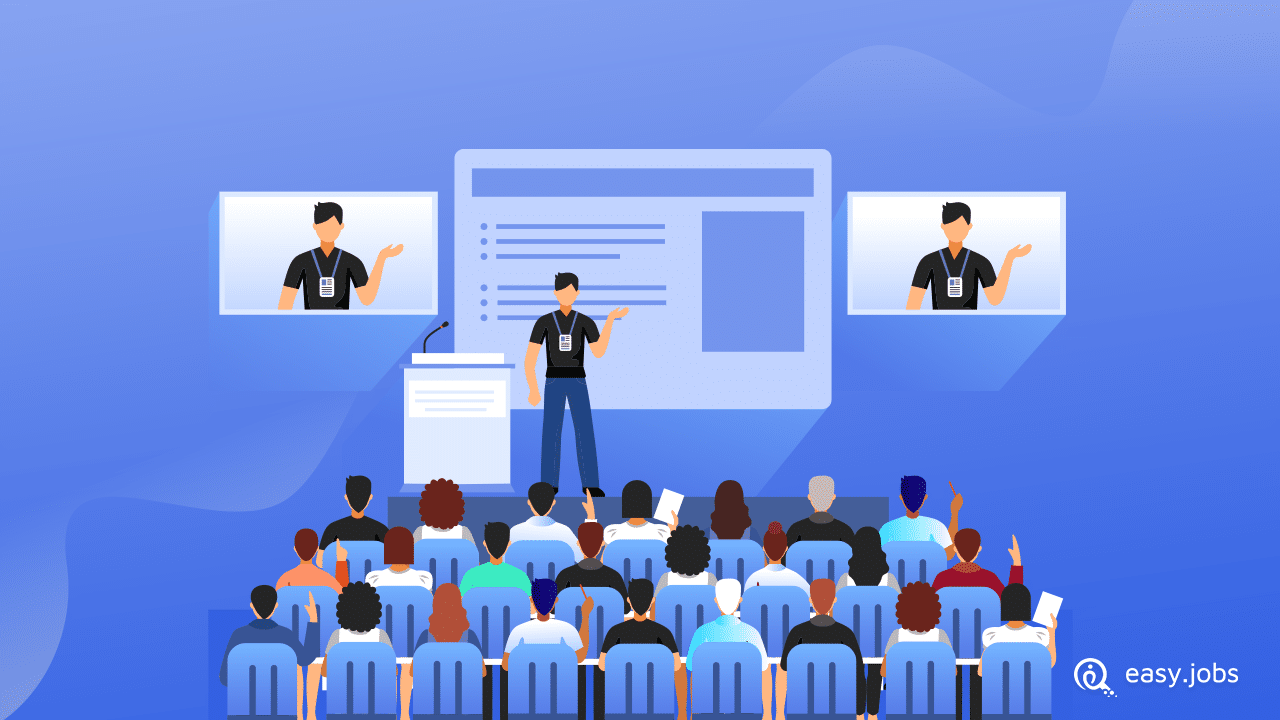 Industry events, conferences, and job fairs are an outstanding way to know about many companies at once. Educational institutions often arrange job fairs for graduates which are organized by industries and companies across many job sectors. Attending those job fairs can help you to research many companies at the same time. 

Tips:
👉 Visit the fair with many copies of printed resumes, photographs, and business cards.
👉 Be prepared for a mini-interview while speaking with any recruiter in the fair.
👉 Don't miss the virtual job fairs, these are great to learn industry trends and news.
7. Prepare For Your Interview
Well, preparing for the interview is the most powerful one among all other job-hunting strategies. Because presentation during interviews is everything. It directly impacts your recruitment. You should be very prepared for any type of interview questions. 
Tips:
👉 Work on your general knowledge and study current affairs to be updated.
👉 Prepare for difficult questions and the odd situation on the interview board.
👉 Make a great impression with your personality, right outlook, and be on time.  
Start Searching For Jobs With The Right Strategies Today
To increase your job search success, you must be a little strategic. Otherwise, you may not be able to succeed in this huge competition. If you like this article and the given strategies and tips, start following them. Hopefully, you will get your desired job soon. 
Also, share your opinion in the comment section on what you think about job hunting strategies. If you enjoyed this article, subscribe to our blog and join our Comunità di Facebook to connect with others.