The outbreak of the COVID-19 pandemic has made us get habituated to new things and the concept of work-from-home jobs is one of those that are now trending. Even though the pandemic is now behind us, many businesses & tech companies are still choosing to shift to a completely or partially remote environment due to many reasons. In this blog, we will highlight 20+ work-from-home jobs that require no experience.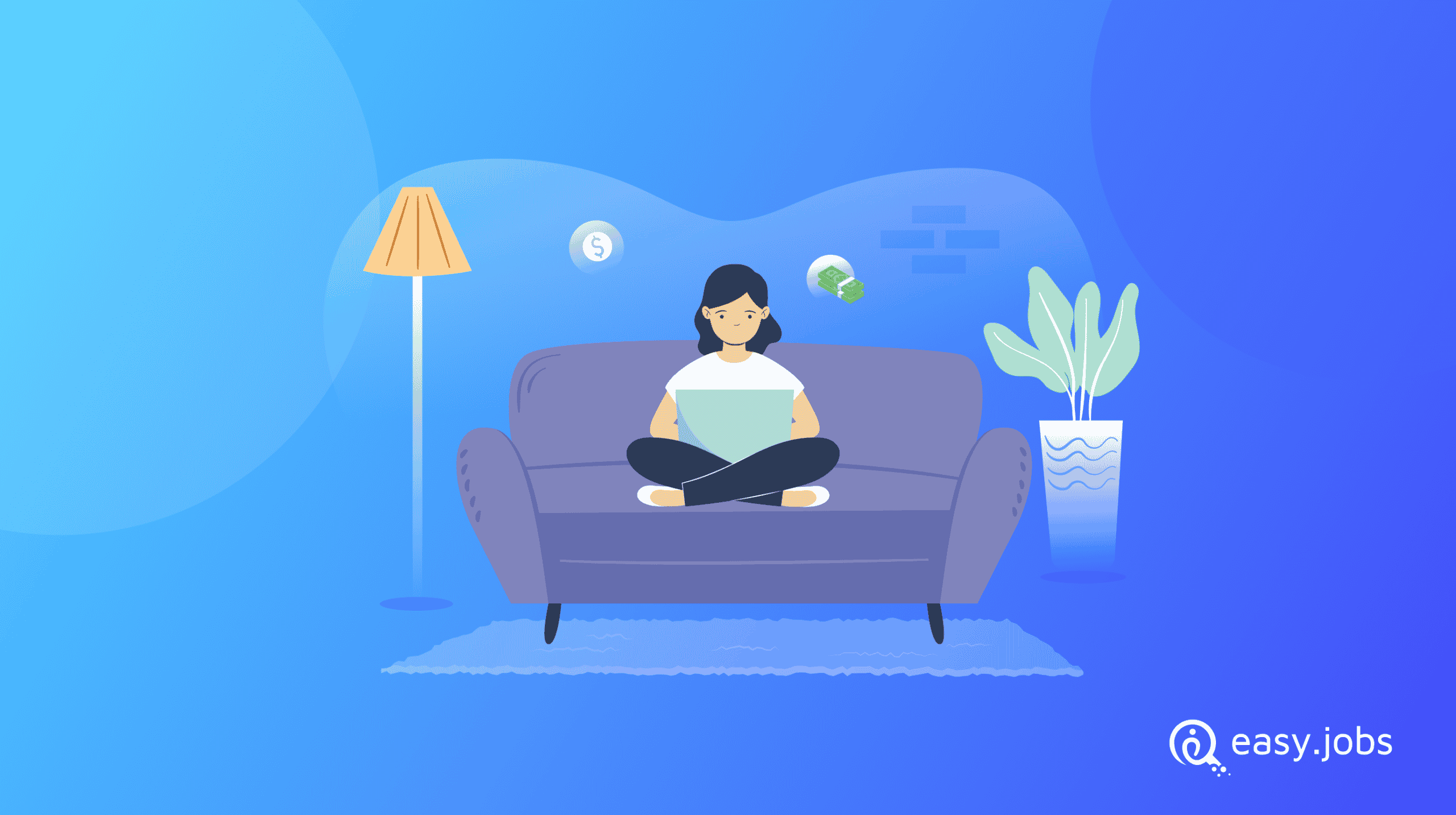 Why Should You Consider Work-From-Home Jobs?
There are both positive and negative aspects of remote working. It has opened up new ranges of possibilities for businesses along with some drawbacks as well. So, below, there are the key reasons why you can consider work-from-home jobs.
Gives Flexibility In Time Schedule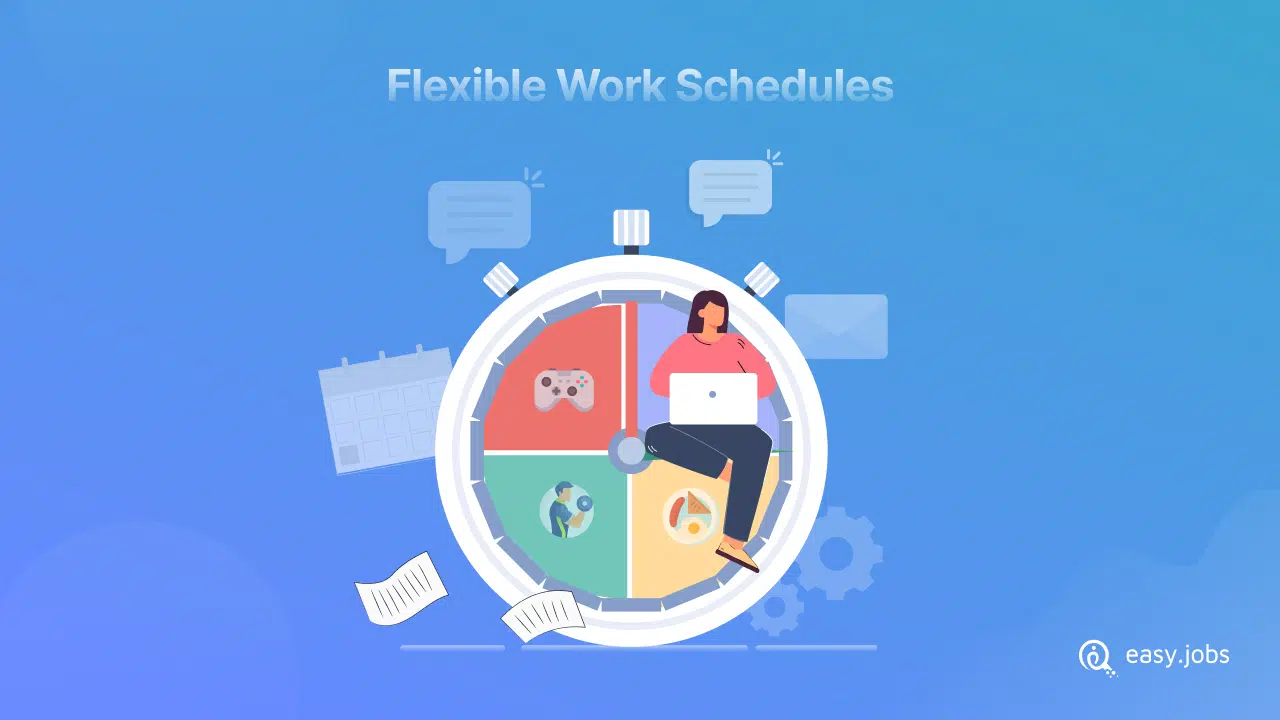 First and foremost, a flexible schedule is a reason why many people love working remotely. There will be fewer restrictions on break time. You can take breaks whenever you like, you will not have to hurry on ending up with phone calls from family members, and you can have lunch whenever it suits you.
Lets You Enjoy A More Custom Environment
Work-from-home jobs allow you to work in an environment that is convenient for you. You can set up the workstation as you want, adjust the noise level, and work wearing anything you like. No one is going to notice your clothes and so you won't have to worry about what to wear.
Allows You To Have More Family Time
Another major advantage of work-from-home jobs is that you can spend more time with your family and loved ones. You can have lunch together, take care of someone who is sick at home, have some gossip with the kids & get relief from stress. Thus, working remotely lets you make a better work-life balance.
Saves Time & Transportation Costs
Remote work saves a lot of time that you have to spend in traffic, for daily movements, in getting dressed up, and so on. It is among the major benefits of work-from-home jobs and many people prefer working remotely for that. The extra amount of time and money that you need to spend on those can be utilized to do something better.
Disadvantages Of Working Remotely From Home
Are there any disadvantages of working from home? Has this question come to your mind? Along with the benefits, work-from-home jobs come with some limitations as well. Some of the major drawbacks include the following.
Lack Of Coordination & Teamwork
It's important to maintain communication with other team members to work properly. A home office does not let you do face-to-face communication. As a result, you may end up facing challenges to understand instructions. Again you may not have a good internet connection like you get in the office. This may cause interruptions while working. There are numerous systems, like Zoom, Skype, etc., where teammates can communicate via video conferencing. It might not be as beneficial as getting everyone together to brainstorm solutions.
Cost Of Personal Workstation
For some remote jobs, specialized tools like headphones, webcams, or software are needed to complete important projects and activities. You may need to set up your own workstation to work comfortably. So, you need to bear a certain amount of cost to put up a desk, chair, and other furnishings at your home office if you choose to do so. Spend only what is necessary to complete your task in order to keep prices down.
Distractions At Home
Getting family time is great but chances are high that you will get distracted due to many reasons at home. Too many distractions can hamper your productivity and slow down your work. It's one of the major disadvantages of work-from-home jobs. Household chores, pets, siblings, and kids! There are so many things to divert your attention.
Remote Work Best Practices: Things You Need To Follow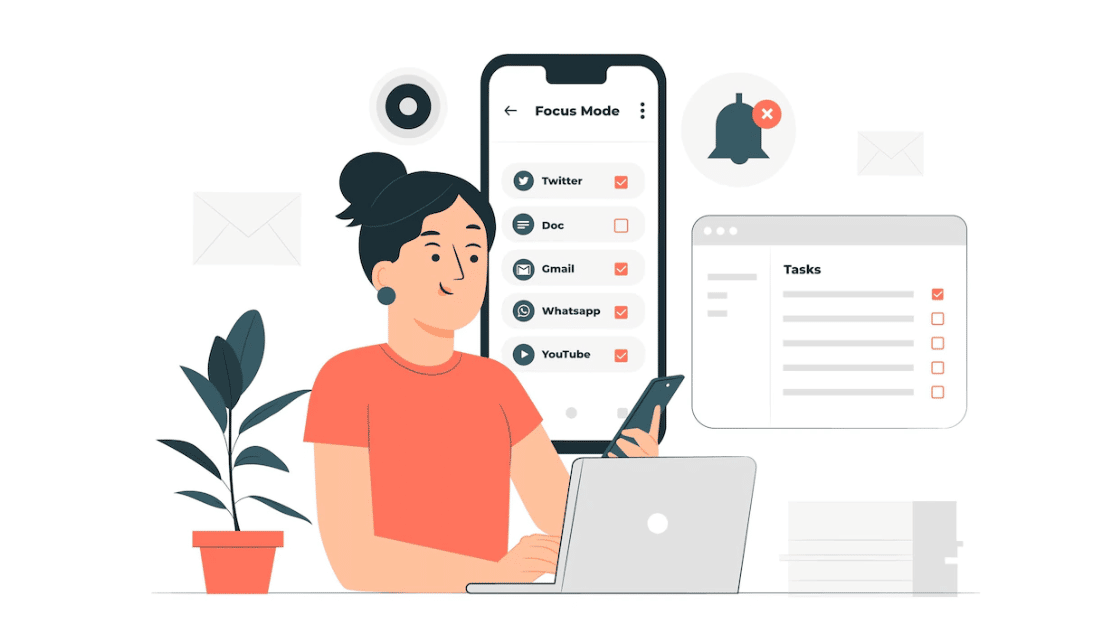 However, the limitations of work-from-home jobs can be minimized to some extent if you adhere to good practices and try to remain steadfast in these. So, here are the remote work best practices that can enhance your productivity while working remotely and lead you to a better remote work experience.
Keep Connected With The Teammates
Maintaining connections with teammates is important while you work remotely. This helps you to remain updated on what is going on and collaborate with the team better. Unless there are any valid reasons or any technical errors, you must try to stay connected with other team members.
Maintain The Office Hour To Coordinate Better
Though we love the fact that work-from-home jobs allow a more flexible work schedule, it's better to maintain office hours when you work remotely. You can coordinate better with the team when you maintain the office hour when working distantly. This doesn't mean that you can't enjoy flexibility, but trying to stick with the time can ensure better performance at both ends.
Emphasize On How You Communicate
When you work remotely, you mostly communicate via messaging apps or other communication tools like Slack, Skype, etc. You need to be conscious while contacting others. The conversation needs to be clear and specific, not ambiguous.
20+ Work-From-Home Jobs That Require No Experience
Sometimes finding a suitable work-from-home job can be tough. For people with no prior work experience, it can be more difficult. Here we have enlisted 20+ work-from-home jobs that require no experience.
Blogger
For Those who love to write, blogging is ideal for them to start working remotely which requires no experience. You can choose to write blogs on versatile topics like travel blogs, book reviews, cooking blogs, lifestyle blogs, and much more. You can do this by being distant no matter where you are with utmost flexibility.
Proof-Reader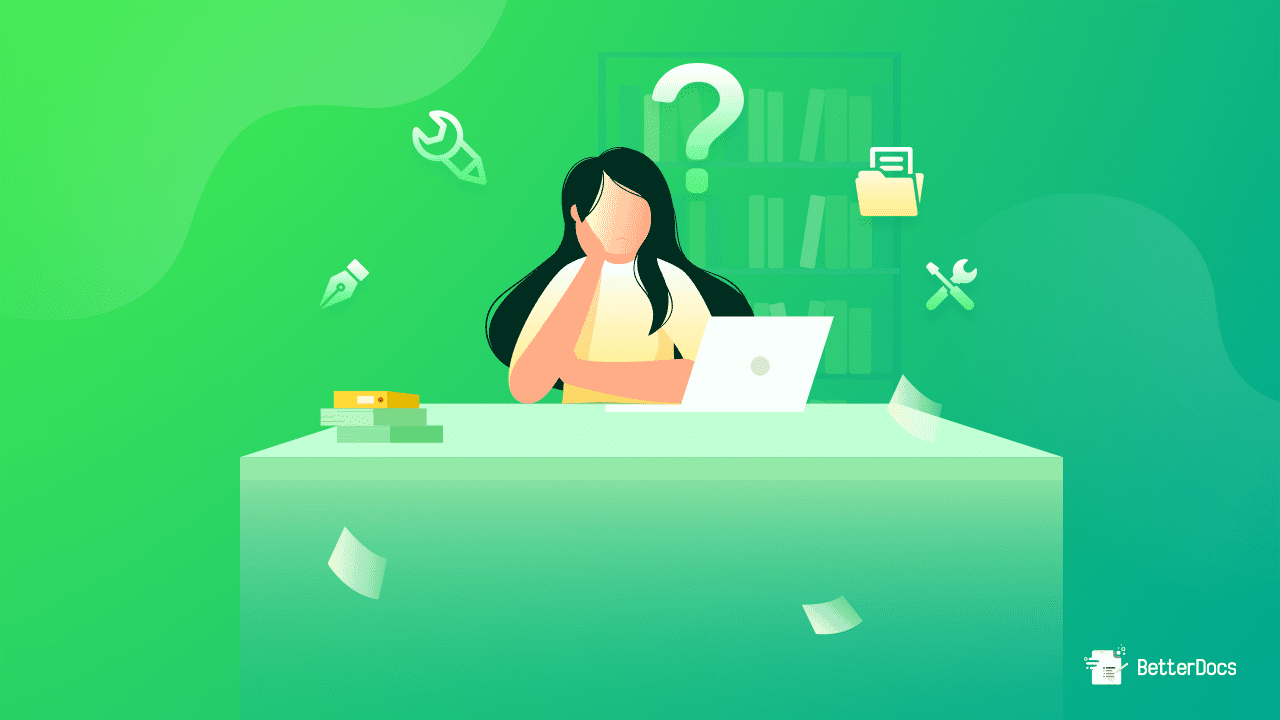 Another work-from-home job that you can do remotely is proofreading. Your main responsibility is to ensure that there are no errors in the written text before it gets printed, published, or uploaded online. You need to review the written content and check if it has any grammatical errors, improper formatting, or typos. You can start working as a proofreader without having any work experience.
Book-Keeper
You can earn a good amount of money being a virtual bookkeeper and it requires no experience. The responsibilities include documentation and keeping track of a company's daily transactional or financial activities and preparing reports for the managers, helping the accountants to create trial balances, etc. Assisting in payroll administration, debt collection, preparing invoices, and payment processing is also part of a bookkeeper's responsibilities. So if you prefer work-from-home jobs, this one might be suitable for you.
Tutor
Teaching online can be another excellent way to start earning from home. If you have sound knowledge of the subjects you are gonna teach and find it interesting to deliver lectures, being a tutor is a good way to start working that hardly requires much experience. All you need is to know the right method of teaching and a good internet connection to provide uninterrupted learning sessions.
Freelance Writer
You can start earning as a freelance writer if you feel passionate about writing. It is among the few work-from-home job opportunities that do not require you to be experienced. There are many platforms to get associated with if you want to be a freelance writer. Simply by submitting your proposals to websites for freelance writers or signing up for job boards, you can start working remotely.
Data Entry
For Those who are looking for work-from-home jobs requiring no experience, data entry is a good option. Being in this role, you will have to enter data into databases, computer programs, spreadsheets, printed documents, order forms, and other sources. These sources are usually digital. You might also be in charge of checking & verifying information. Many companies hire data entry workers with no experience or with a high-school diploma.
Social Media Co-ordinator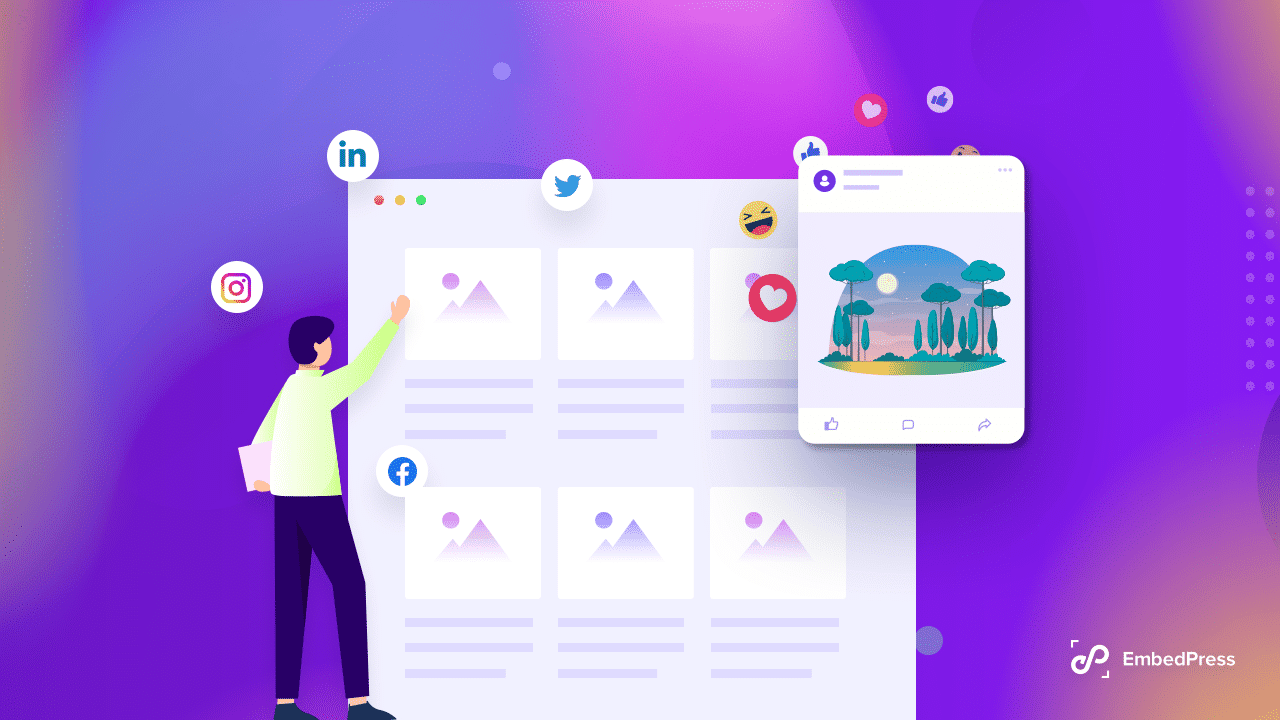 Businesses these days, need to ensure a strong online presence on different social media platforms like Facebook, Twitter, Linked In, etc. Organizations need social media coordinators for planning and scheduling posts across various social platforms, writing social share copies, answering audience questions & queries, monitoring performance, running social media marketing campaigns, and so on. Anyone with no prior work experience can work remotely as a social media coordinator and earn money.
Copywriter
As a copywriter, you will have to write shorter but engaging content that helps in promoting a product, service, company, brand, or idea. This can be any written content for social media posts, websites, banners, etc. Without having any experience, you can work from home as a copywriter which usually requires a bachelor's degree in marketing, and good writing & communication skills.
Content Writer
Unlike copywriting, content writers usually create longer content like blog posts, articles, and assignments based on research or other sources. Content writing requires good writing skills along with basic SEO knowledge to create brand awareness and increase the engagement of a website. Among the work-from-home jobs, many prefer a content writer due to flexibility in schedule
Email Outreach Specialist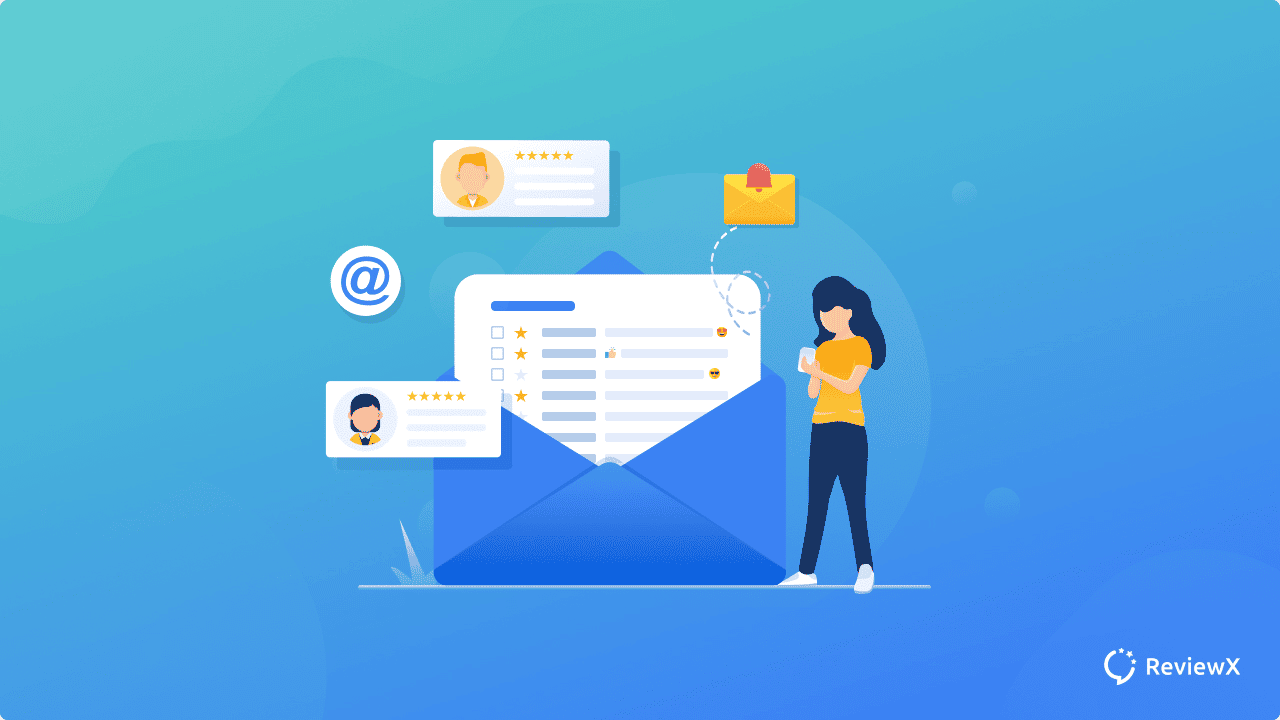 Though it is not among the highly paid work-from-home jobs, it won't impose too much burden on you. As an email outreach specialist, you will be given a list of email addresses and some copies that you will have to send to everyone listed. It's a good example of online jobs where you don't need to be experienced. Working only a few hours a day, you can earn a decent amount of money.
Health & Wellness Coach
A perfect job for those who have a passion to stay healthy and want others to be fit as well. You can be an online health & wellness advisor and help others with your instructions to stay healthy. You may need to deal with a variety of issues from your clients regarding health & wellness that you need to handle with compassion & care.
Travel Consultant
What better employment for you than a career as a travel consultant if you already have a passion for exploring the world and assisting others in doing the same? You will assist the client in making appropriate travel arrangements based on their preferences and financial constraints, including advising them on potential destinations, arranging transportation, and making hotel reservations.
Customer Service Representatives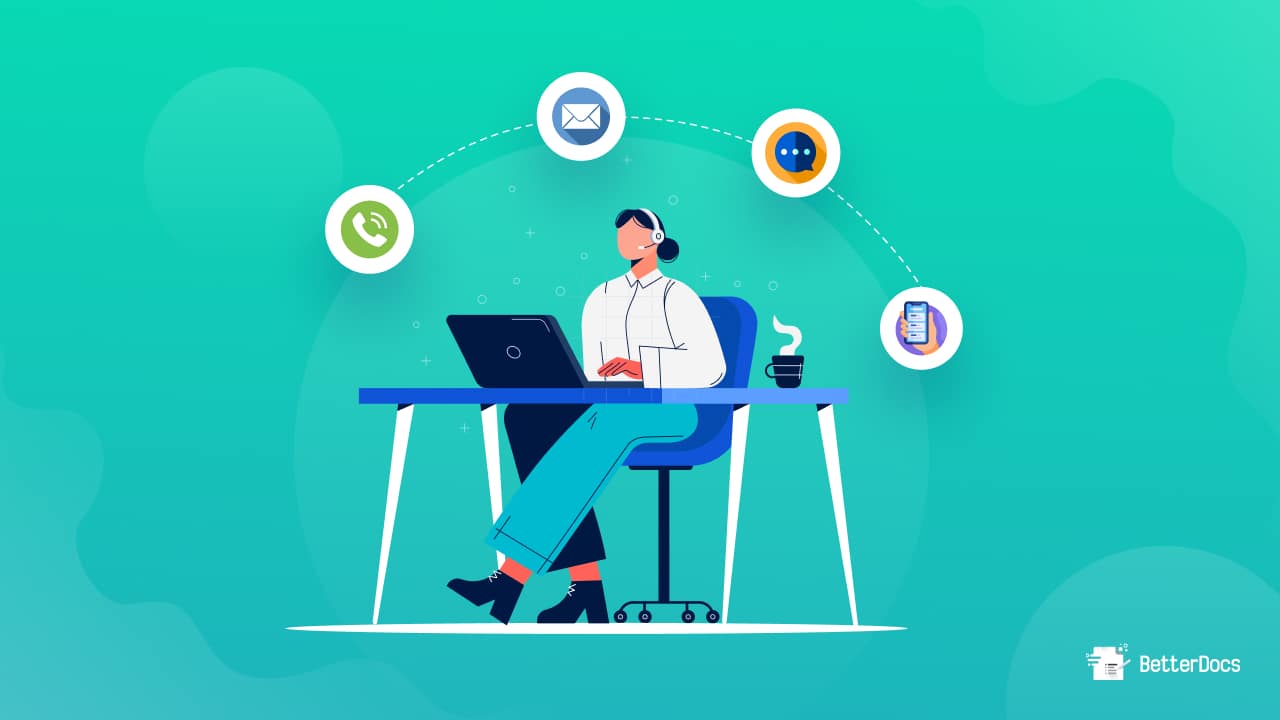 For any business to grow, they need to provide satisfactory customer service. To ensure this, companies require customer service representatives who can spontaneously help customers solve their problems, answer questions regarding products or services, patiently deal with their issues, etc. To do well in this position, a person needs to have good communication skills, a strong mindset to help customers, and dedication to serving better. Many companies hire customer service representatives who can work from home as well.
Sales Representatives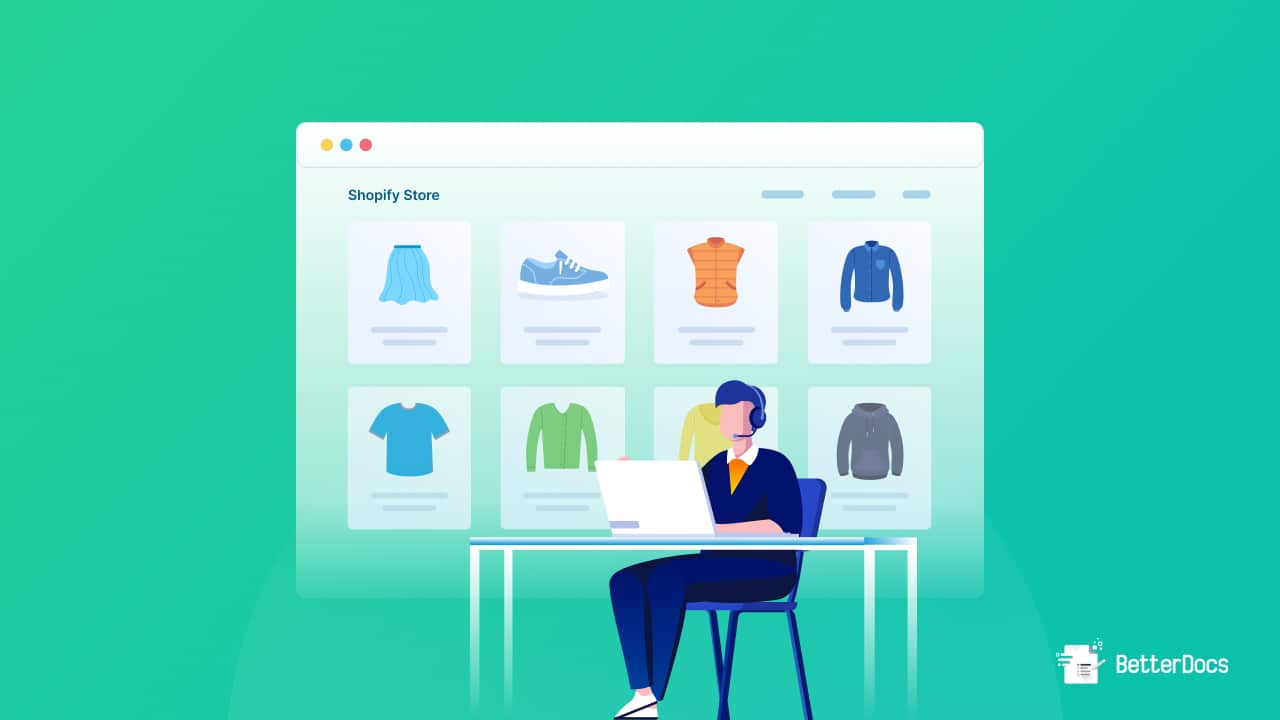 Being a sales representative is a suitable job for those who prefer work-from-home jobs yet love to interact with different people on a regular basis. Their role is to sell products and services, reach out to new customers, communicate with the customers about company services, negotiate, etc. However, the duties and responsibilities vary based on the position you are applying for.
Software Engineer
Software engineers can work remotely as well. To get their code to function properly, software engineers and developers spend a lot of time and effort troubleshooting and solving problems. For them, proper collaboration and communication skills are musts. Most of the time they need to work in teams. However, it is possible to do these online, So there are companies that recruit remote software engineers. It's among the highly paid work-from-home jobs that you can consider if convenient for you.
English Teachers
Those who have proficiency in English and can teach others well may work from home as an English tutor. Institutions recruit online English tutors for students whose native language is not English. You will be provided with the necessary resources, course materials, and access to resources by the company.
A TESOL or TEFL certificate, which certifies that you are qualified to teach English as a second or foreign language, is often required by these companies for online English teachers, but some only ask for a bachelor's degree and native-level English proficiency.
Voice-over Specialist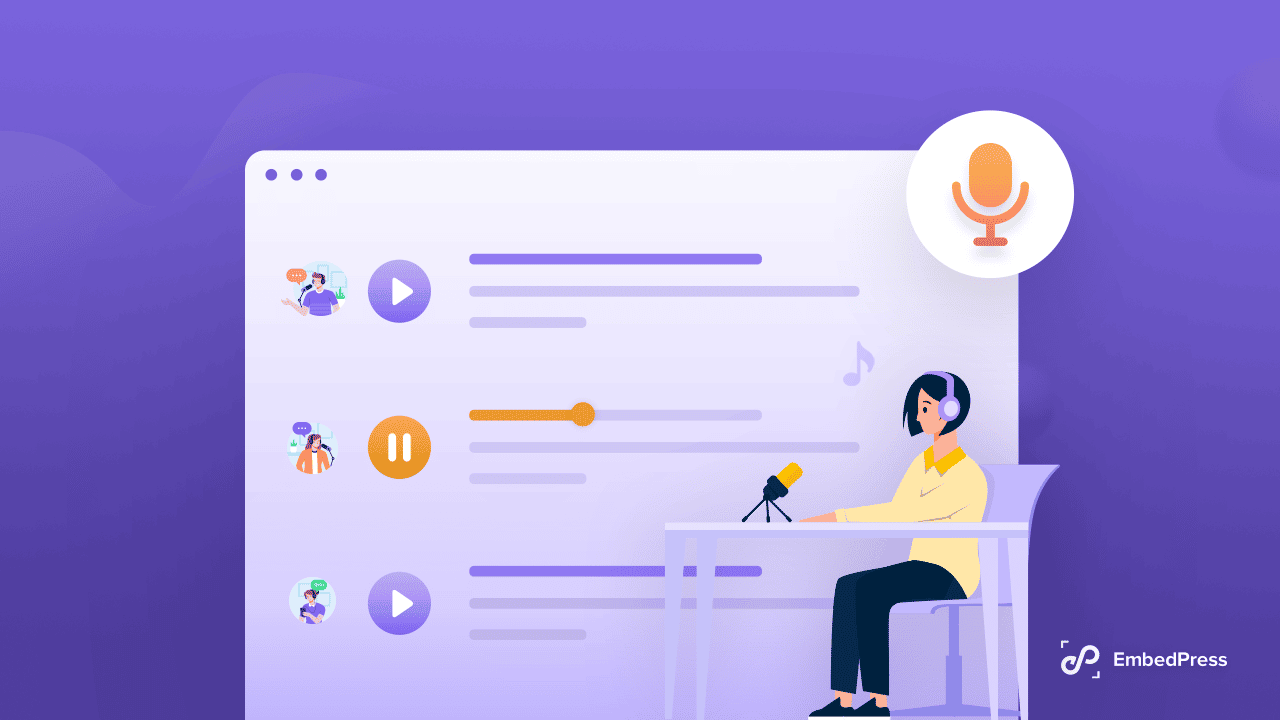 If you love giving voice-overs and have good-quality recording instruments, you can work from home as a voice-over specialist, and no experience is required. There are companies that hire entry-level voice-over specialists. So you can look up to those.
Community Managers
A community manager is another suitable job for people who enjoy interacting with people online. This is a very flexible remote job where your key responsibilities will be moderating different social media groups, Slack channels, online forums, and other communities. As a community manager, you need to answer questions, organize meetings, and group discussions, manage groups, etc.
Research Assistant
Depending on the company's requirements, what a research assistant will have to do varies. There might be a wide range of tasks. For being an efficient online research assistant, you need to be good at data collection, critical & analytical thinking, and insightful and love to know details. Those who are interested in research fields and looking for work-from-home jobs that are suitable, you can choose to be a research assistant.
Translator
If you have proficiency in a second language, you can work as a translator which barely requires any work experience. Multinational companies and institutions often search for translators who are efficient, and how much you will be paid depends on your quality of work. It's a flexible job that you can do anytime from anywhere.
Chat Agents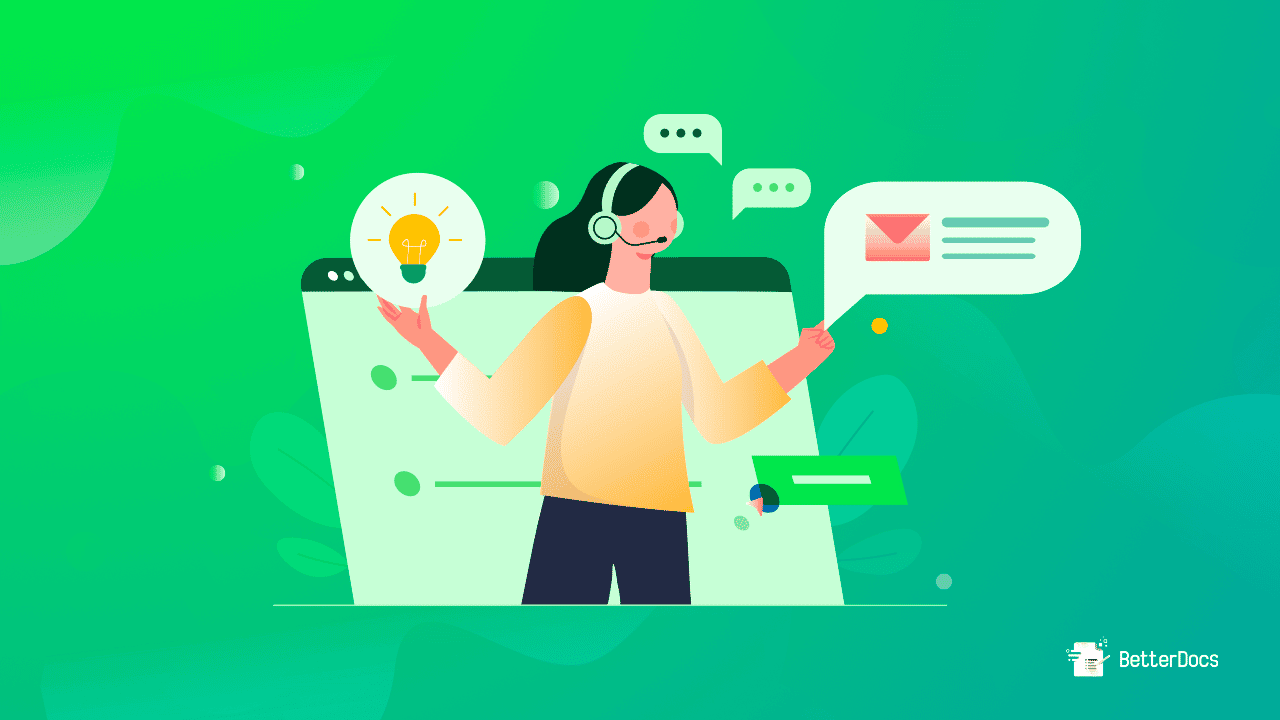 Chat agent is related to customer service where you need to help them online with any questions or queries. This is an easy-to-do task that requires no experience. Sound communication skill is enough for you to work as a chat agent.
Work-From-Home Jobs: A New-Normal In 2022
You can earn a decent amount of money through remote jobs. After the Corona pandemic, work-from-home jobs have become the new normal. Companies are now focusing both on in-office and remote work opportunities to cope with the changes. It is assumed that this will increase in the future as well.
It's time to wrap up here. Was this blog helpful for you? Share your thoughts in our Facebook community and don't forget to subscribe to our blogs for more guides.