Com Easy.Jobs, you can instantly send onboarding emails to recruited candidates from your dashboard. Check out the guidelines below to learn how to configure candidate on-boarding email in Easy.Jobs.
Step 1: Set Up On-Boarding Email In Easy.Jobs #
Faça login na sua conta Easy.Jobs e navegue até Configurações → Configuração de E-mail from the dashboard. It will take you to this page from where you can configure your candidate onboarding email. These include default templates for different email subjects. Click on the 'Update' button to modify your onboarding email template.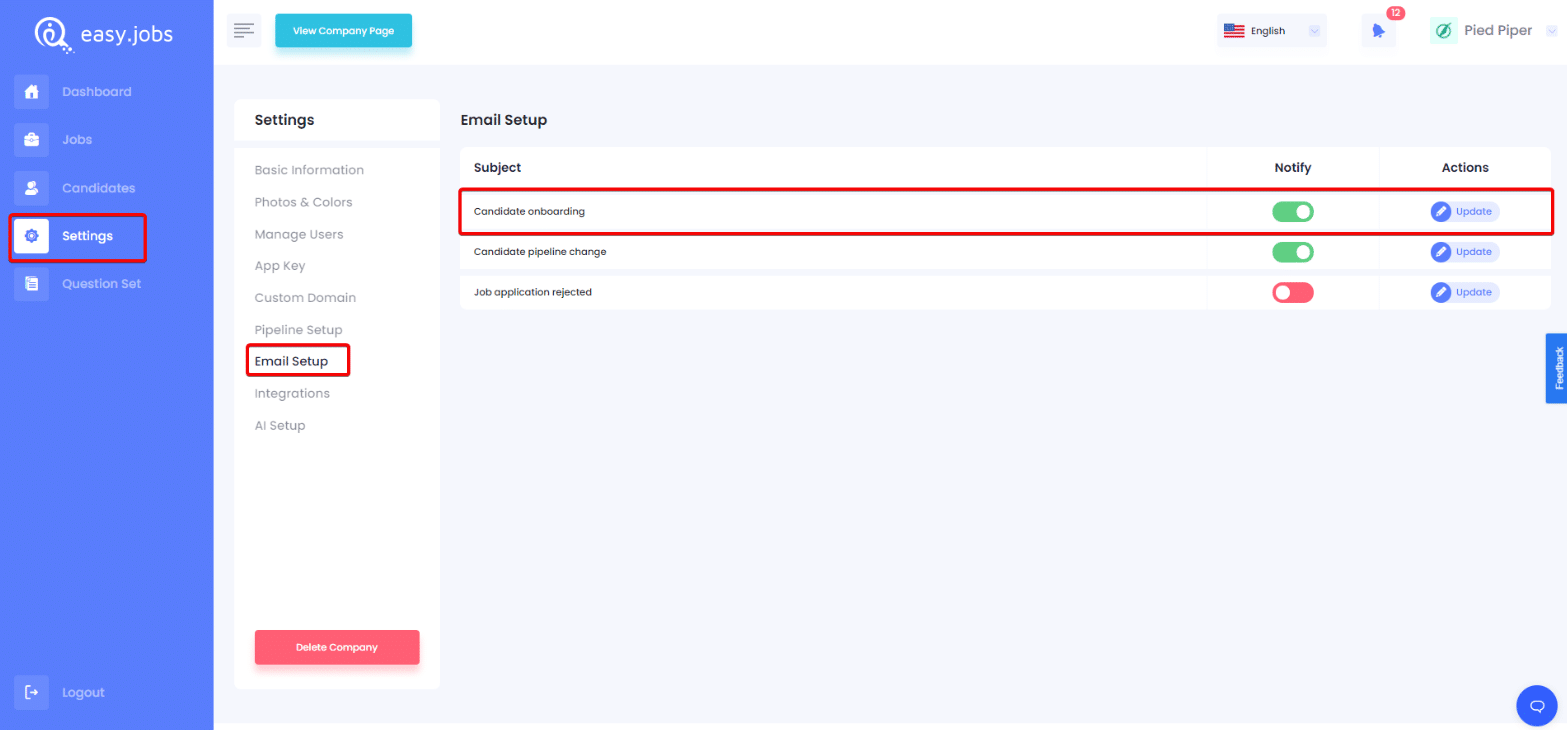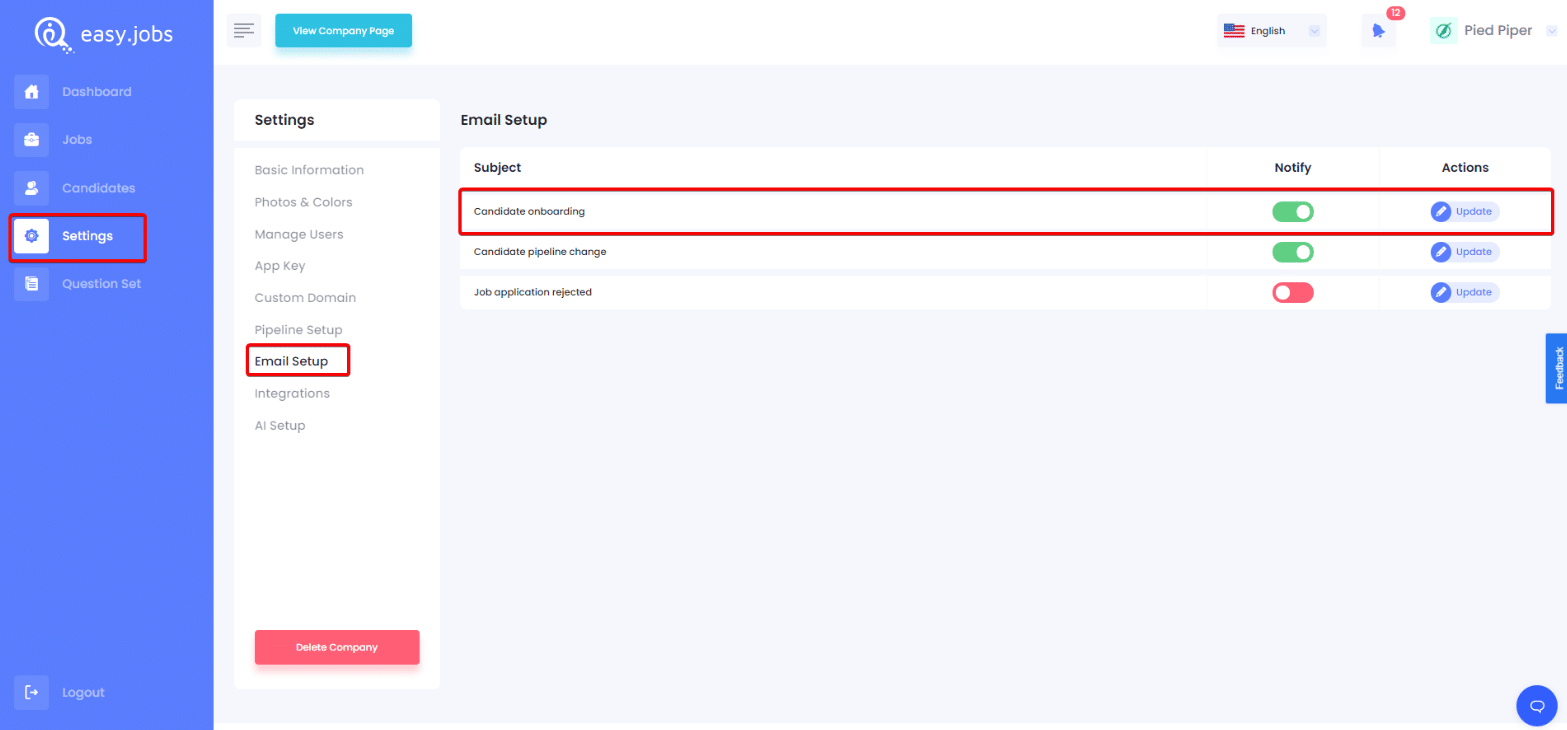 Step 2: Add Your Onboarding Email Message #
After completing the above step, you should see a pop-up appear. You will be able to see and customize the default onboarding email template. Add your own content to create your custom onboarding email message template.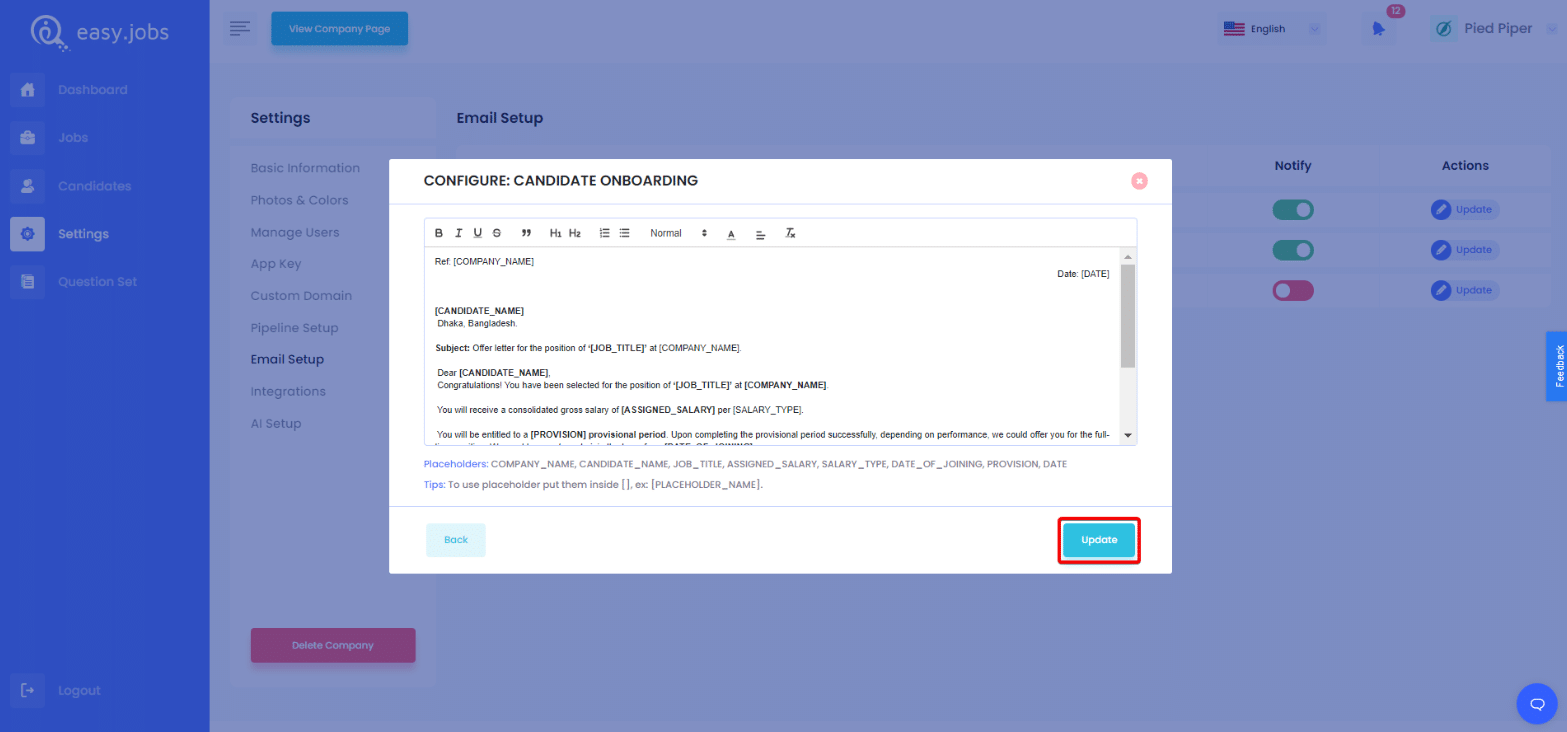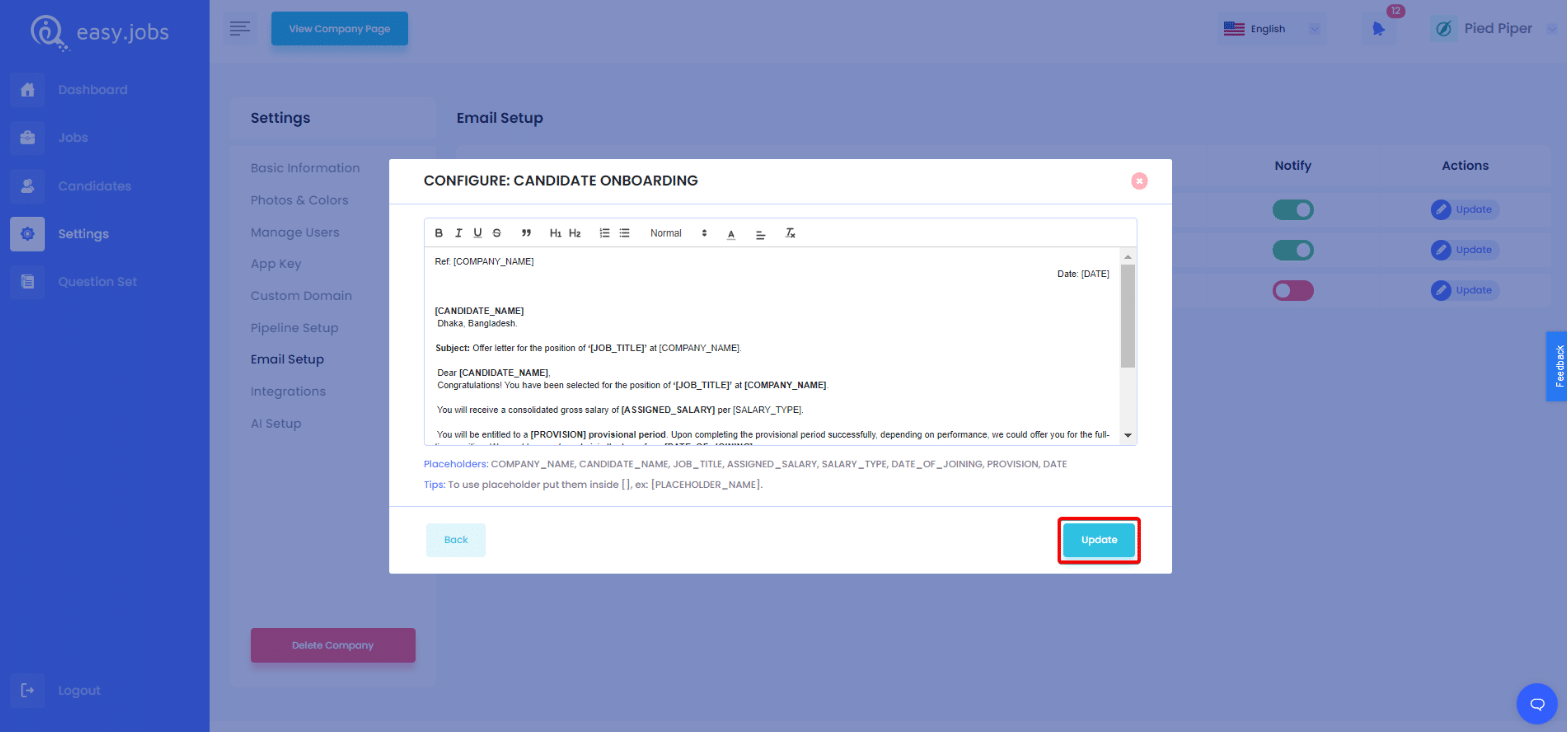 NB: If you don't want to notify candidates about onboarding notifications then you can just turn off the candidate notification option. For this, you need to press on the 'Notify' botão. 

If you have followed all the steps, congratulations! You have successfully learned how to configure candidate onboarding email in Easy.Jobs.
Se precisar de ajuda, fique à vontade para Contate-Nos ou junte-se ao nosso Comunidade do Facebook.