Let's follow this guideline to connect with EasyJobs with your WordPress website:
Step 1: Open your WordPress Website and navigate to Plugins>>AddNew. Search for EasyJobs from the Search Bar.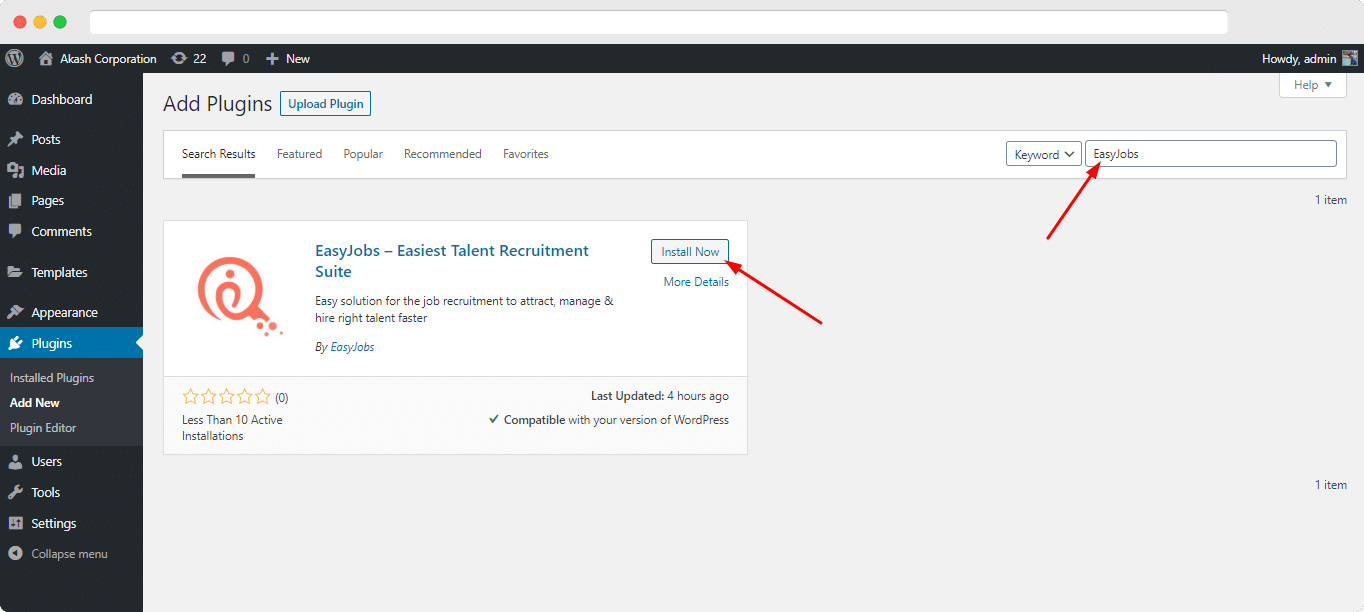 Step 2: After Installation is complete, Activate the 'EasyJobs' plugin.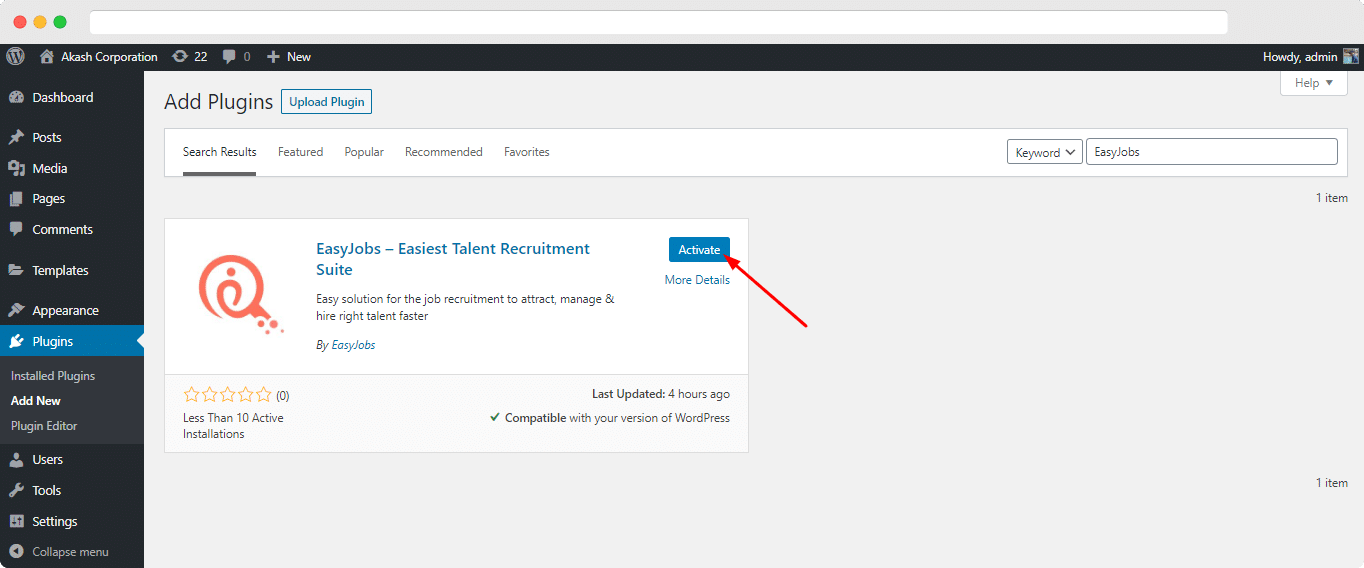 Step 3: In the next step, you need to Collect your API Key. So, Log-in to your EasyJobs Account from Easy.Jobs website, and navigate to Settings>>App Key.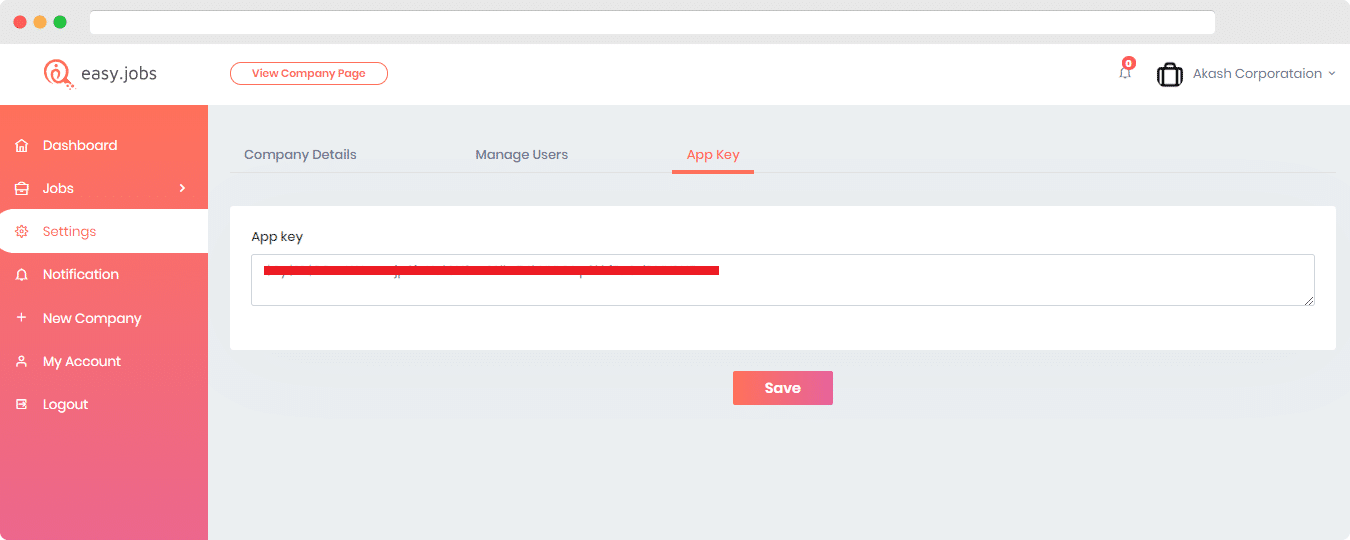 Step 4: Now open your WordPress Website's Dashboard and navigate to EasyJobs>>Settings>>General. Paste the copied API key in the "API Key" field and hit Save Settings.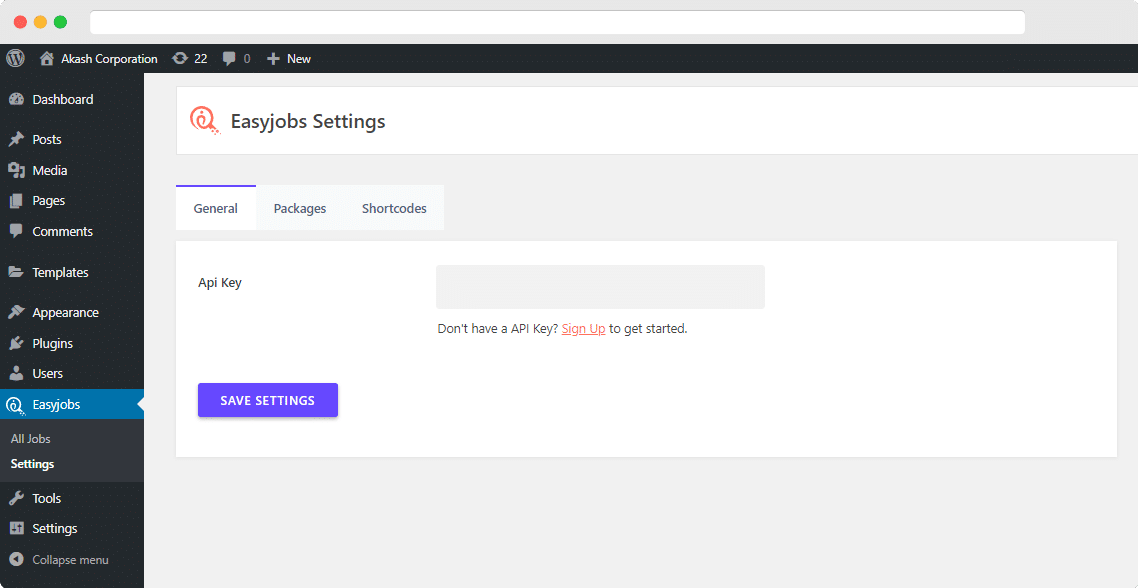 Step 5: After successful completion of the steps, you can see all Job Postings you have created using EasyJobs inside your WordPress Website by navigating to EasyJobs>>Settings.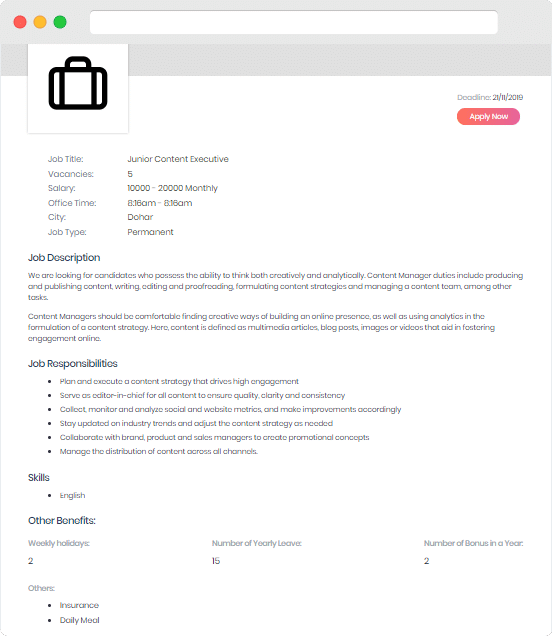 After successful installation, Easy Jobs WordPress Plugin will Place all Job Openings in a different Web URL. For example, if you have published a job opening with the Title, "Junior Content Executive" using EasyJobs, anyone can see the Job Description for that particular post by visiting www.YourWebsite/jobs/junior-content-executive.