Check out this below to see how to communicate with the Candidates in Easy.Jobs:
First of all, go to your 'Easy.Jobs Dashboard'. From there, you will be able to view all the people who have applied to your job postings.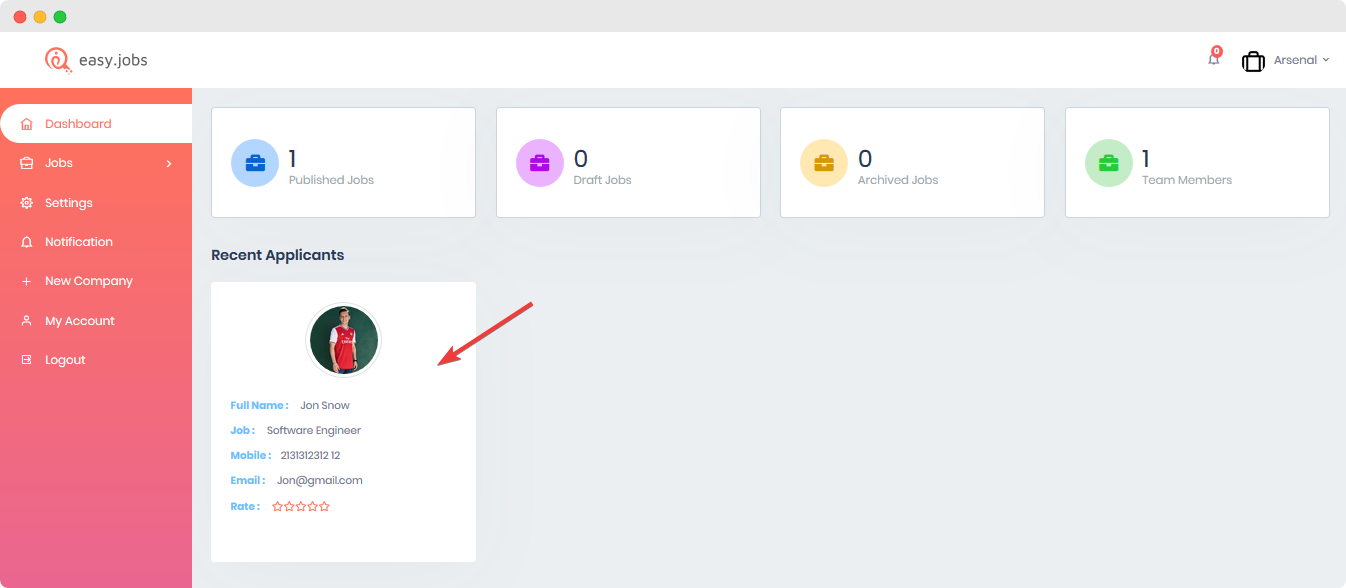 After clicking on the 'Recent Applicants', you will be able to check out their application and communicate with them.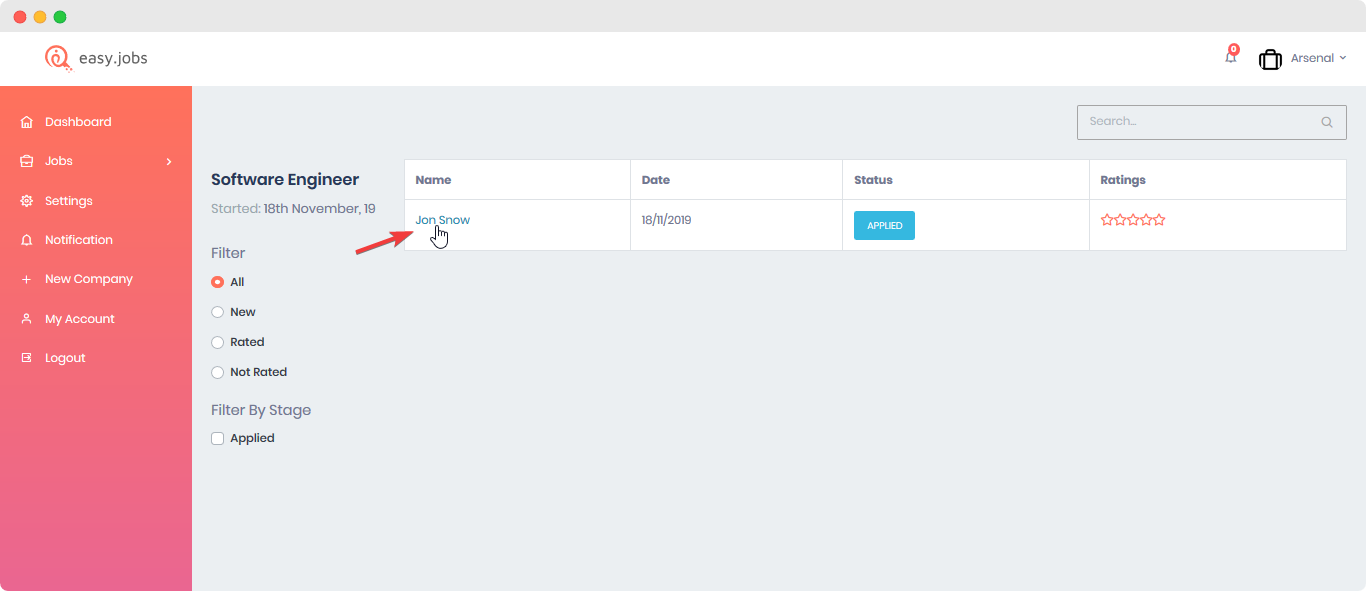 Click on the specific application with whom you want to communicate with. Afterward, simply just switch to the 'Conversation' tab. You can leave your message there. If you want, you can even send attachments as well. The applicant will then receive it on his or her dashboard.